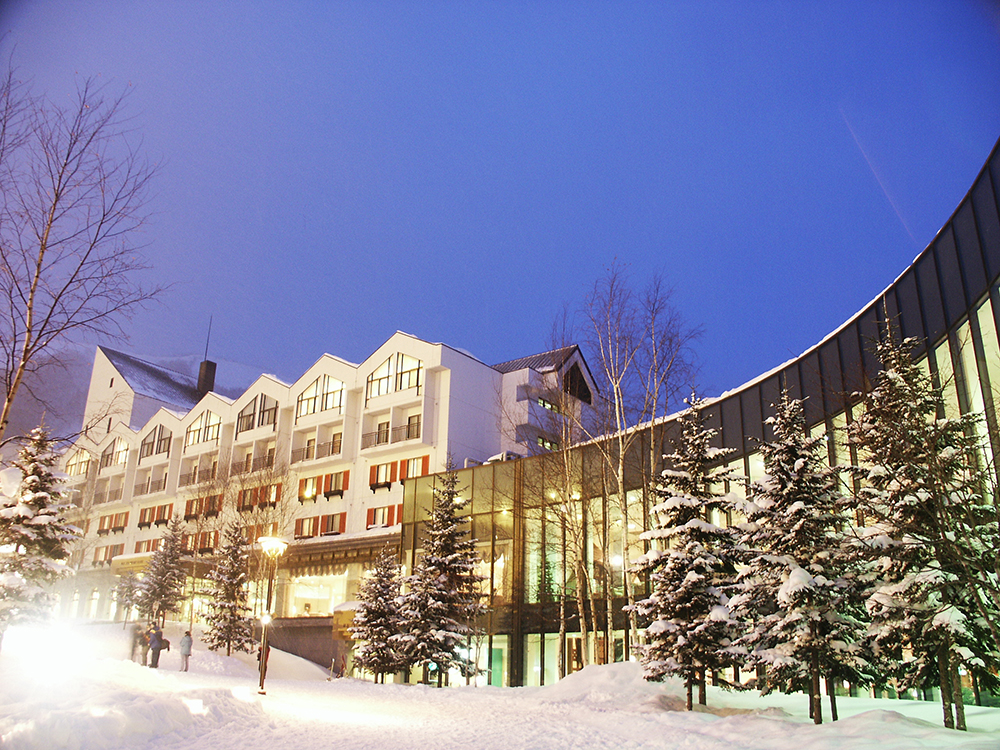 RUSUTSU RESORT HOTEL& CONVENTION
The convenience of the hotel that connects directly to the Mt. West area of the resort that allows guests to ski in & out is incredible. What's more, Rusutsu Hotel Resort & Convention houses over 30 restaurants and specialty shops- all in a single hotel. The hotel also has facilities such as hot springs, an indoor pool, and convention hall.
The hotel offers a variety of guest rooms- twin and triple rooms, junior suites perfect for relaxing, family type rooms, and Japanese style rooms that are convenient for those traveling with young children. After a day of riding, you can have a soak in Rusutsu Onsen Kotobuki, where you can relax both the mind and body. The open-air bath with a breadth of 20m offers guests a spectacular panoramic view of the snowy mountains by day, and a magnificent view of starry skies by night.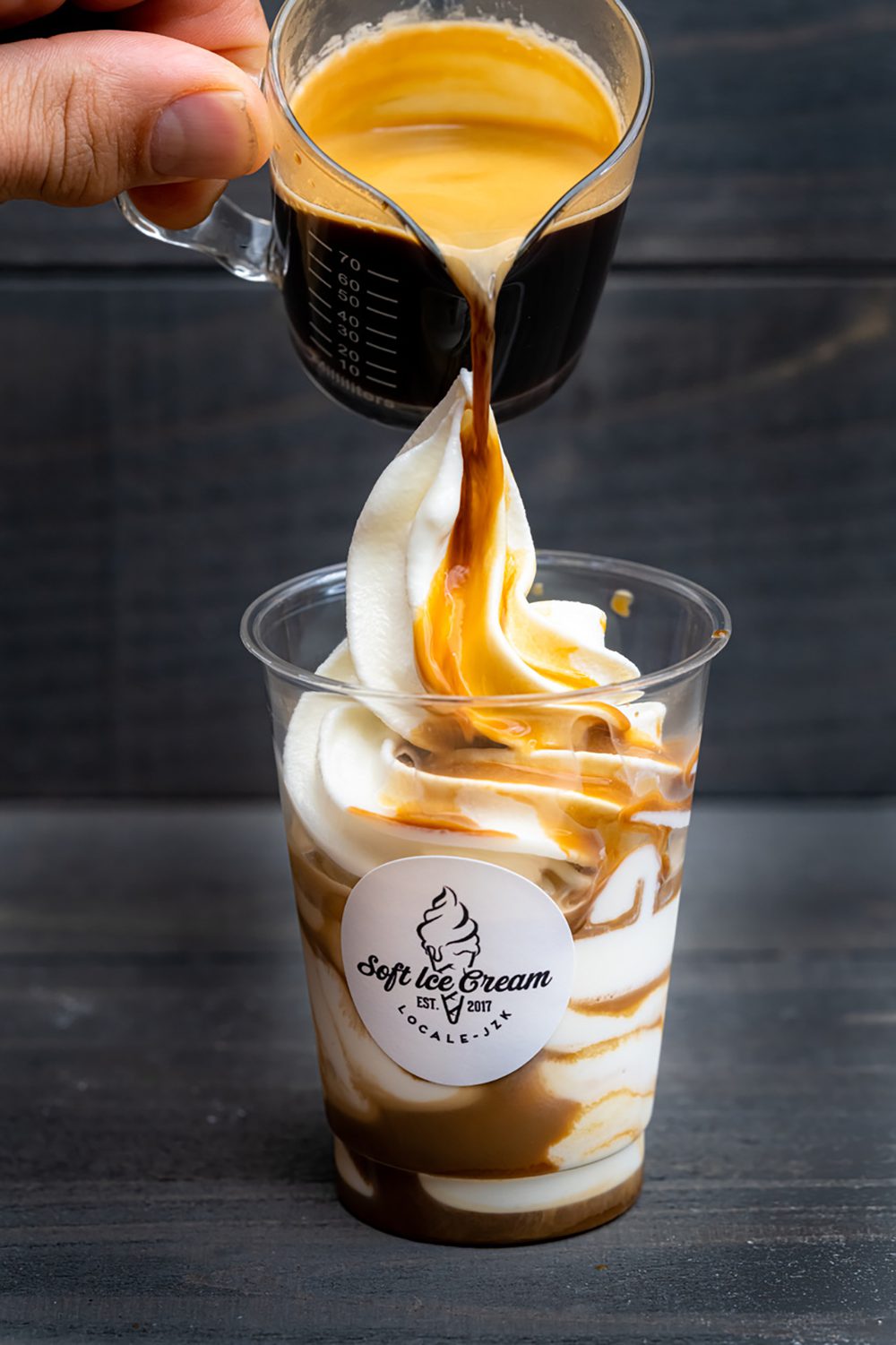 Mountaintop Café SKS International
A café at the summit of the Sapporo International Ski Resort, founded by US-born filmmaker and long-time Hokkaido resident Neil Hartmann. The signature menu item is the Jozankei Ice Cream. It is made with 100% low-temperature pasteurized milk to create wonderful, additive-free, fresh-from-the-farm soft-serve ice cream. At this stylish café, you can enjoy specialty sweets, light meals and drinks while gazing upon the spectacular view from an altitude of 1100m.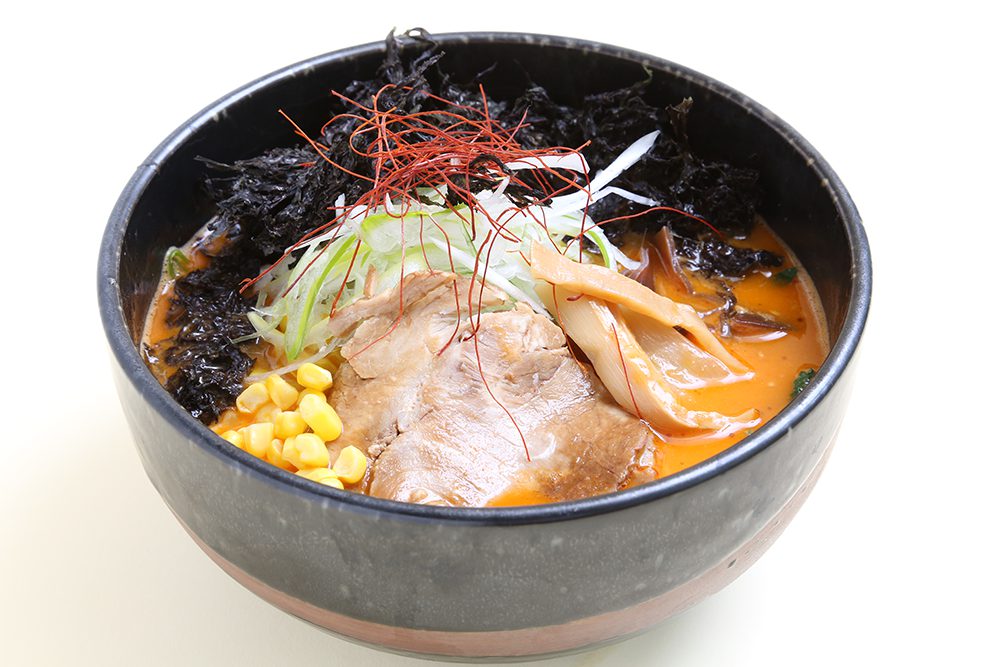 Ramen Shop OWL
A ski slope restaurant at the Sapporo International Ski Resort. Found on the first floor at the Ski Center, OWL is renowned as a classic ramen specialty restaurant. The spicy miso ramen is especially popular. The broth is a hot, rich Sapporo miso ramen soup, which complements the traditional, medium-thick noodles to whet the appetite. The ramen is finished off with abundant toppings including wild nori and other vegetables.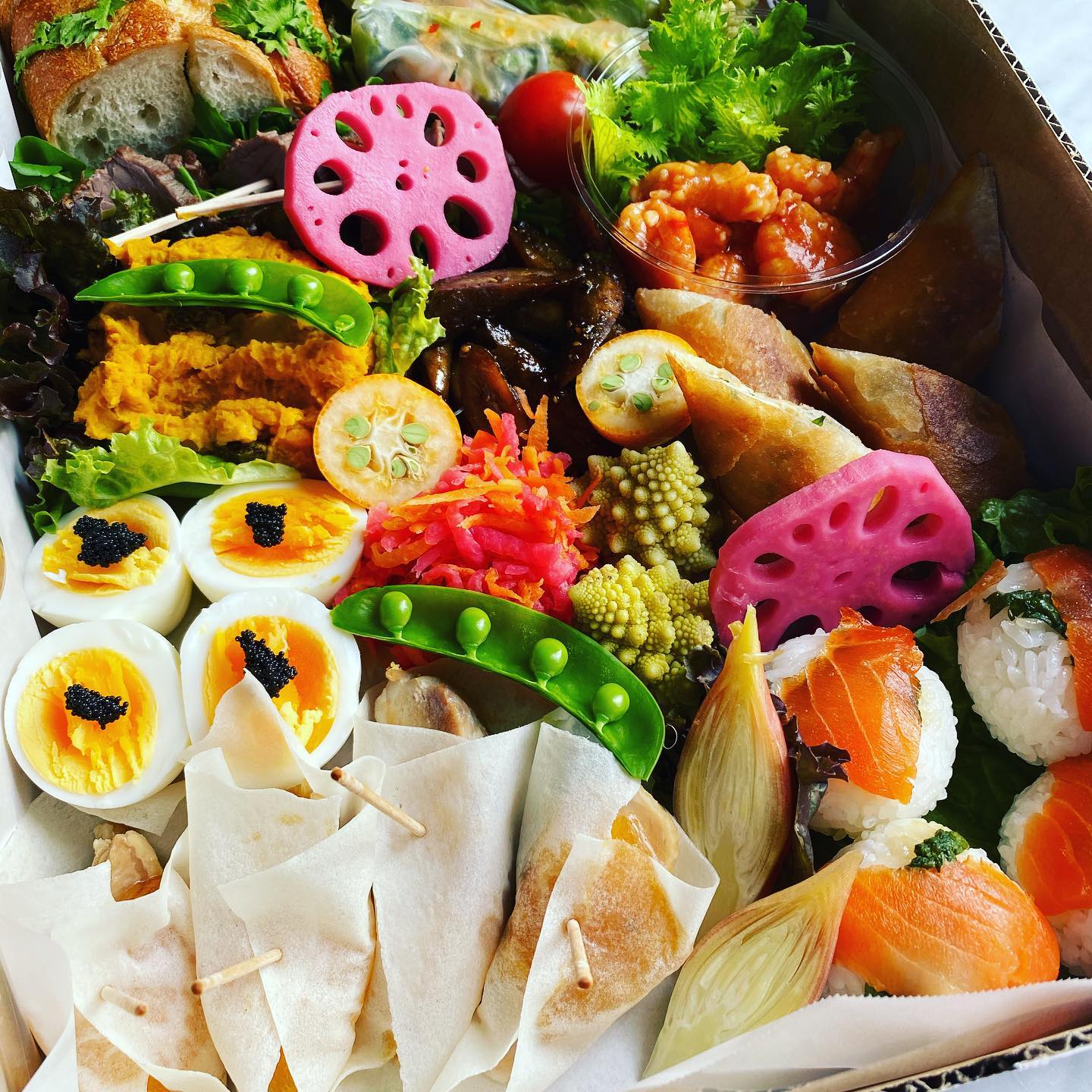 Harunire Café
A café on Nanajo Ryokudo street in Asahikawa City. Recognizable by its red door, the café uses local vegetables from Asahikawa and beyond to make delicious set lunches and sweets. A foreign-language menu is available. Why not stop in when walking by?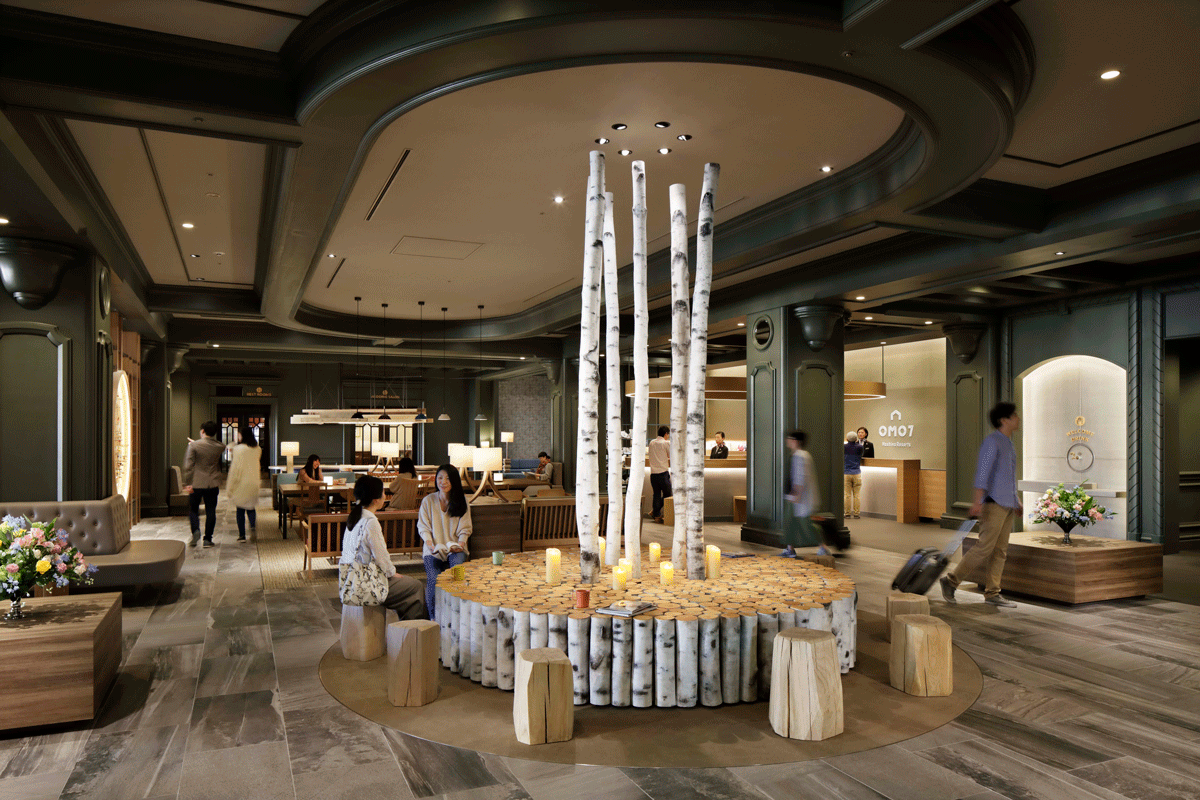 Hoshino Resorts OMO7 Asahikawa
Hoshino Resorts OMO7 Asahikawa is the most convenient hotel for those staying in Asahikawa, with guest rooms that are simple and modern yet comfortable with lots of storage space. It has many facilities which make it ideal for long stays, such as cafes and shops in the lobby, "neighborhood map" which is full of local information, a relaxing library, as well as a free lounge with well-equipped internet connection.
The most convenient service available is the free shuttle bus to Asahi-dake, Kamui Ski Links and Santa Present Park. ( guests only )  There is also a Wax bar where guests can care for their skis and snowboards.
Guests can enjoy ingredients unique to Hokkaido during the breakfast buffet, and feast on the delicacies on the streets of Asahikawa at night. Make sure to ask an OMO Ranger, who is the Hoshino Resorts OMO7 Asahikawa tourist guide crew, to bring you to the stores that are not to be missed.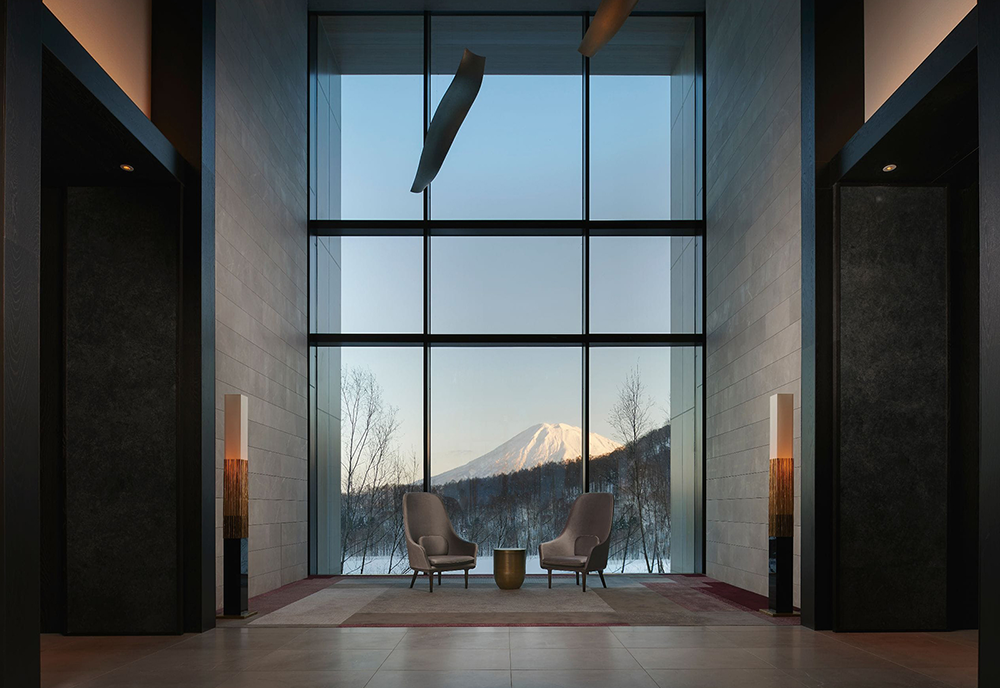 Park Hyatt Niseko HANAZONO
With ski in/out option available, Park Hyatt Niseko HANAZONO offers a spacious living and dine-in area in all guest rooms to allow guests to rest comfortably after a long flight. Guests can enjoy the spectacular view of the slopes and the scenery in Niseko from the rooms, and enjoy more than ten restaurants and shops that are located in the hotel. Among the shops, PIERRE HERMÉ PARIS is a popular option with its desserts only available here in Hokkaido.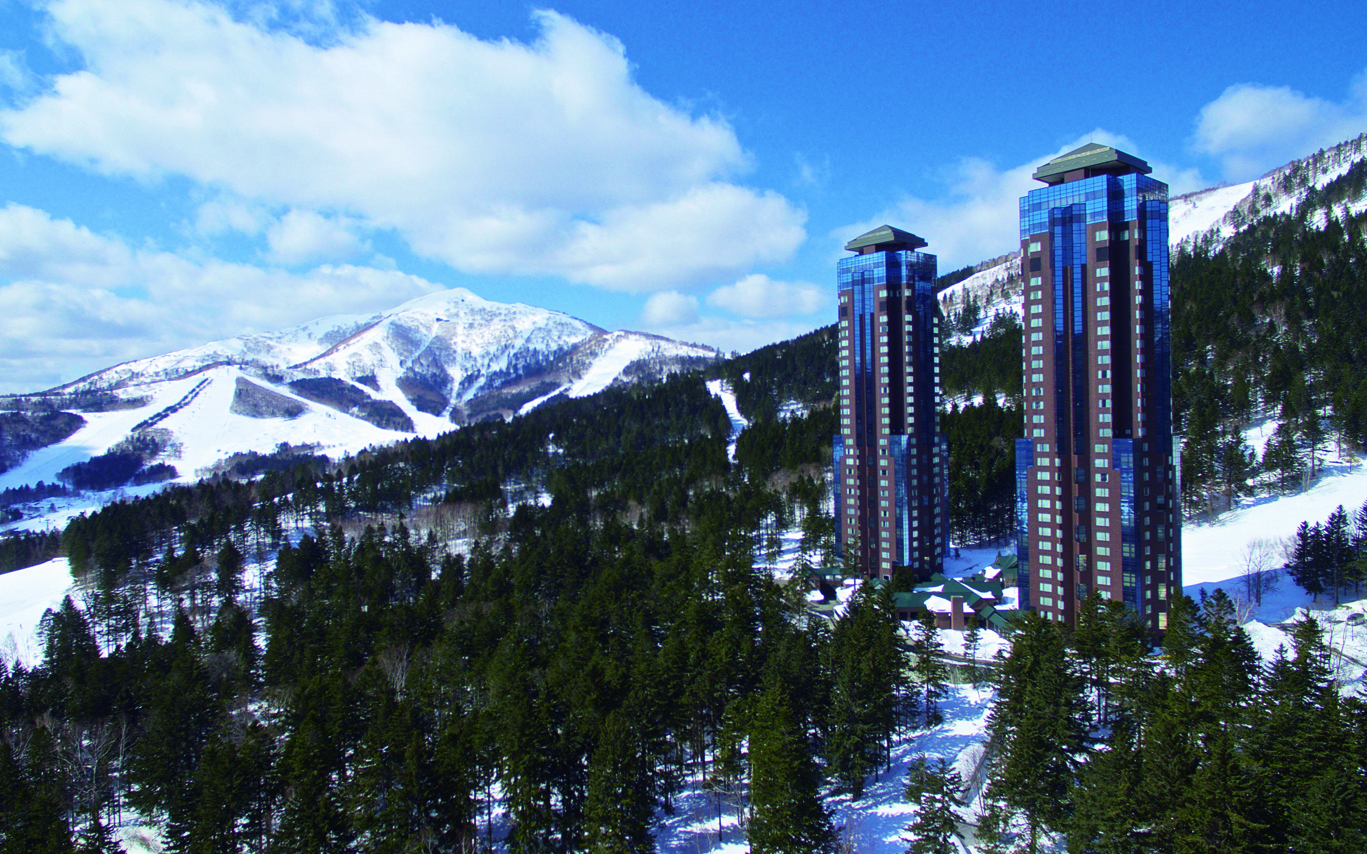 Hoshino Resorts RISONARE Tomamu
RISONARE Tomamu, which is the high-rise hotel that has become the symbol of Hoshino Resort Tomamu, consists of suites that are larger than 100㎡ in space. The rooms offer a luxurious healing space as they come with a private sauna as well as a jet bath in which guests can enjoy a magnificent view of nature. It is popular among families that wish to play in the snowy mountains but also enjoy a relaxing time in the room.
Guests can enjoy the famous restaurants located within the RISONARE, such as having a full Italian course menu in OTTO SETTE TOMAMU, or enjoying some Japanese wagyu beef/seafood shabushabu (hotpot) in SORA. In addition, they can also take a shuttle bus to the resort which is home to more than 20 restaurants.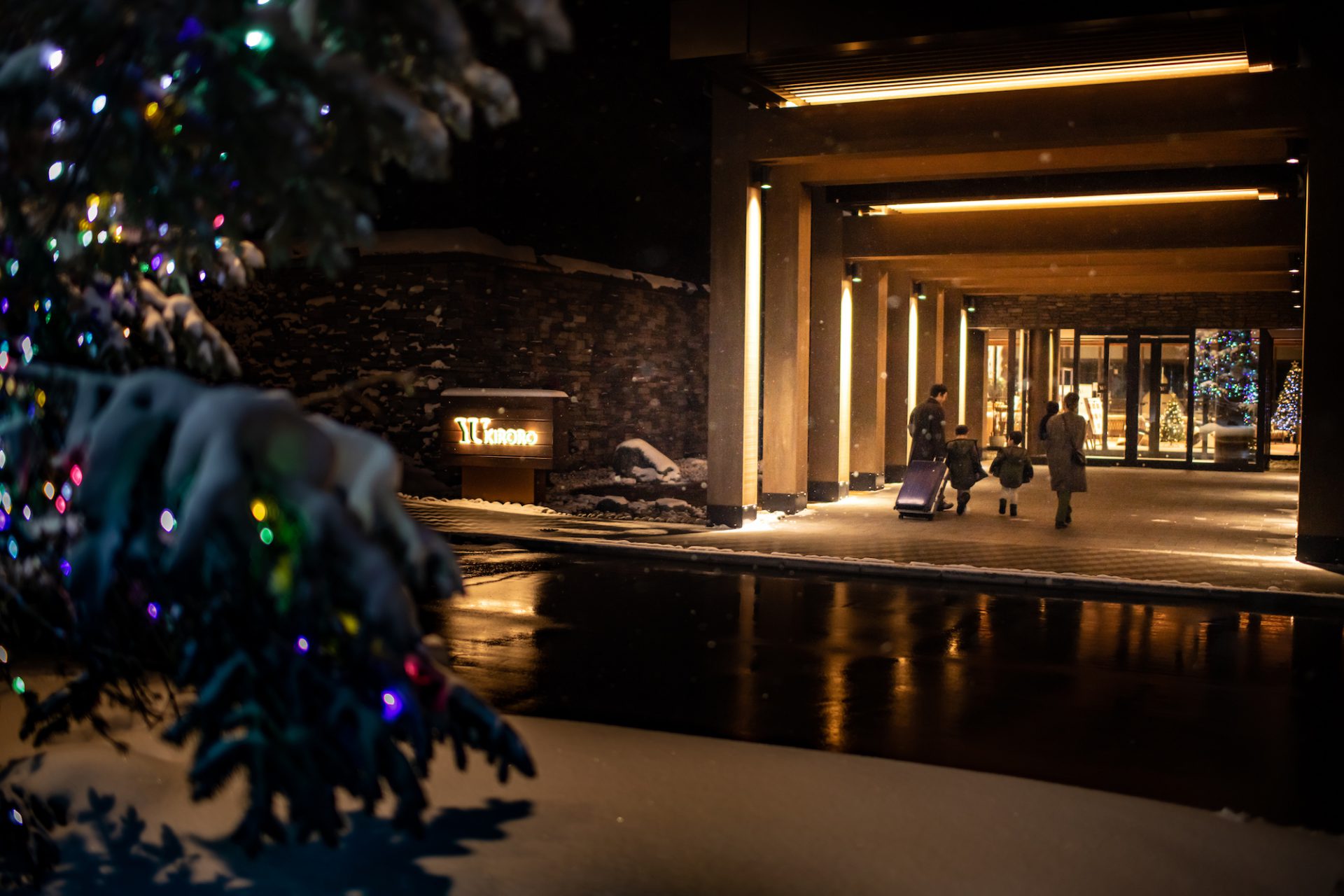 YU KIRORO
YU KIRORO is a luxury condominium where guests can ski in/out and is home to all the hospitality that KIRORO Resort is proud to offer. The space which is designed in a soft alpine style offers a healing and comforting space to its guests.
The accommodation in this condominium comes in four room types: 1-3 bedrooms and penthouses, with kitchens equipped in all. They can also be purchased as private property.  All the facilities needed during the stay are made available for guests, such as the ski valley, natural hot spring, restaurants, 24-hour gym, lounges, selected restaurants and bars, and shuttle buses to Otaru and Sapporo.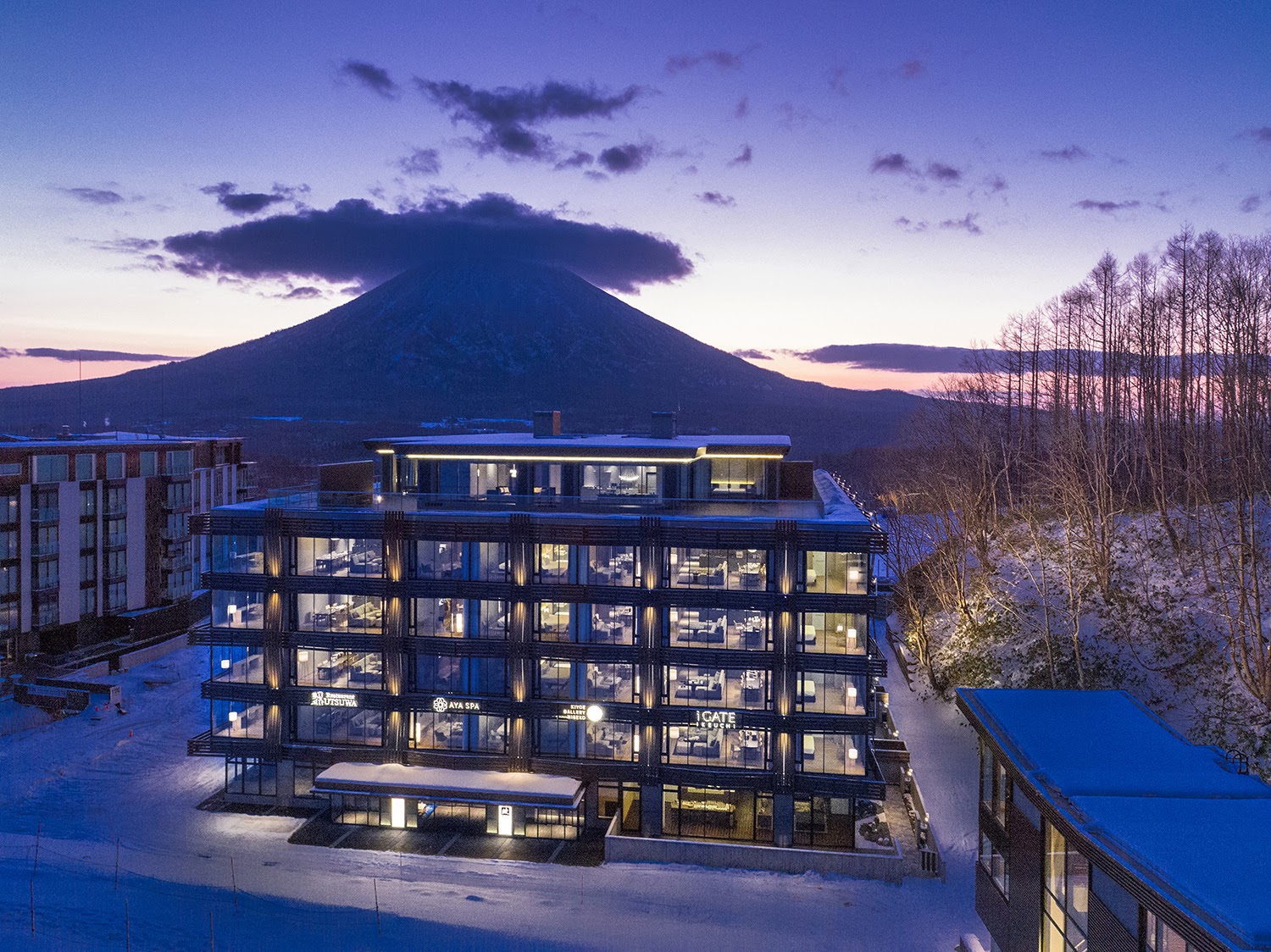 AYA Niseko
With a family slope in front of the hotel, AYA is a luxury condominium that provides a calming modern space amid the warmth offered by the amount of wood used. There is a variety of room types available, from apartment styles with kitchens to penthouses, with an incredible view of Mount Yotei from the windows.
There are many facilities available on-site, including natural hot spring/spa, gym, yoga studio, restaurants, ski valley, kids' club, and multipurpose rooms.