Ski resort data
Open Season

December 1, 2021- Early April, 2022

Opening hours

Open: 9:00am
Close: 6:00pm
Monthly snowfall in-season


Lift Ticket

Adult (18+): 5,900 yen
Child: 3,900yen



Spec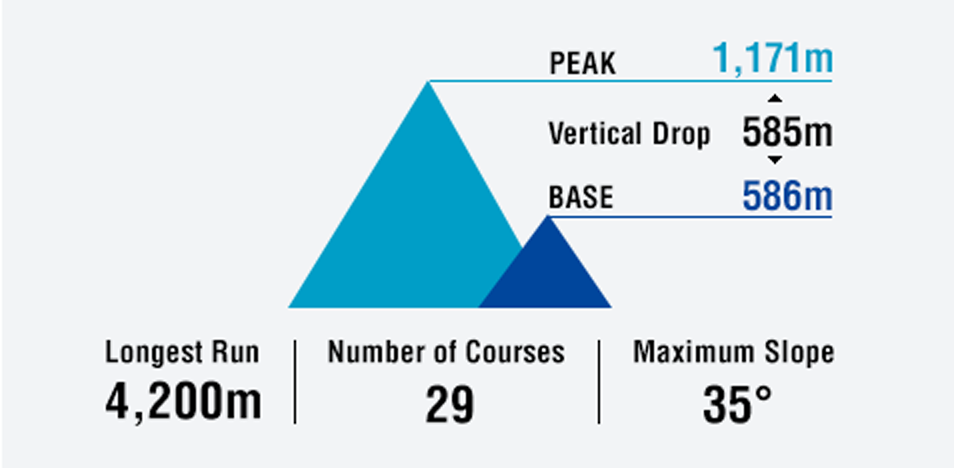 Monthly snow accumulation in-season
※Average over the last 3years
Dec.

170cm

Jan.

170cm

Feb.

150cm

Mar.

130cm

Apr.

70cm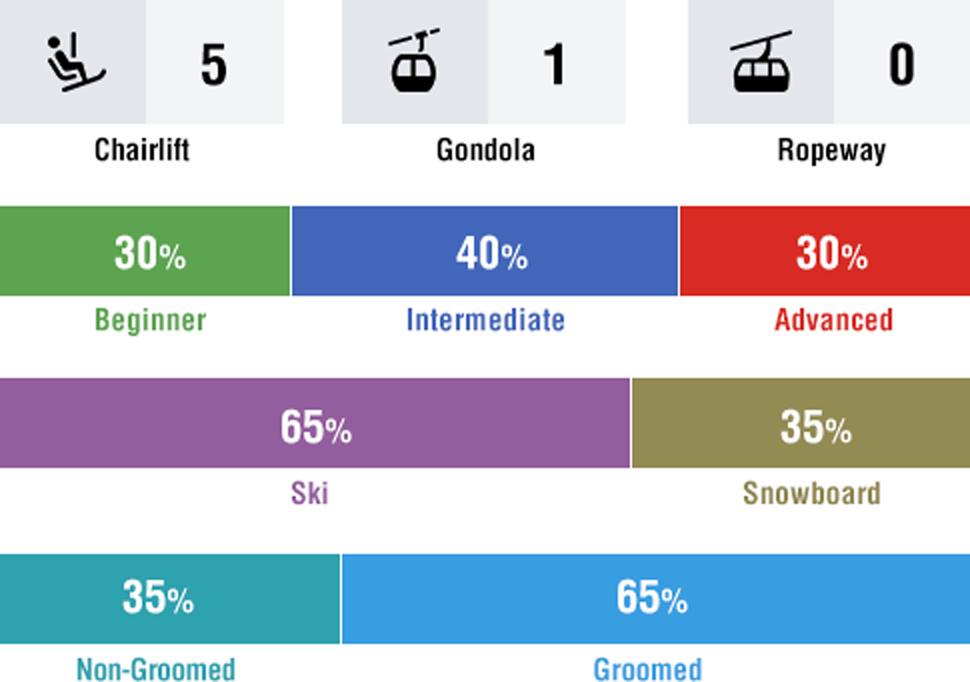 Resort Feature
A treasury of fun, whoever you are and whoever you come with
Mystical lands of snow and ice, dynamic views straight out of paradise, some of the driest powder snow if the highest quality, luxurious accommodations, delicacies made with fresh foods from the land and sea, fun activities that would make kids smile- Hoshino Resorts TOMAMU, a treasury of winter fun and appeal, has it all. TOMAMU has something for everyone, from families and couples and inbound tourists seeing snow for the first time to core powder hunters.
Magical enjoyment you'll find nowhere else
The ski resort, consisted of 29 courses spread among TOMAMU Mountain (1,239m) and Tower Mountain, boasts a variety of courses, such as one of the biggest family runs in Asia, ungroomed slopes irresistible to powder lovers, and runs with woods to go tree skiing in.
Hotaru Street, accessible even with your ski boots on, is great for shopping and short breaks. On a sunny day you can board the Unkai Gondola to reach an elevation of 1,088m, and take in the breathtaking view from the Terrace of Frost Tree; if the weather doesn't look good, or you want to have more fun after skiing, you could go swimming at Minamina Beach, the largest wave pool in Japan, or have fun in the Ice Village, a dreamy world of snow and ice. Magical experiences await in TOMAMU.
Special content the resort offers, enough to satisfy the most seasoned rider
Hoshino Resorts TOMAMU, with its "Commitment to Winter Mountains" to offer guests a chance to ride freely in the mountains of Hokkaido in their natural state, has a sidecountry course exclusively for experienced riders. The sidecountry, in which you can ride off-piste under the resort's authorization, is a great field with lifts that lets you get around conveniently and ride the powder accumulated on landforms rich in diversity.
The resort also runs CAT operations: luxurious tours for only ten, who get to have the powder fields of Mt. Karifuri to themselves. It comes with a full-course lunch, and guaranteed a first-class experience you'll remember for life. The resort also offers chances to dive into the world of backcountry stress-free, with support programs for backcountry first-timers and beginners: something you won't find anywhere else.
A great spot to stay for powder hunting in the Powder Belt
The mountainous area stretching from Hoshino Resorts TOMAMU to Asahikawa, across Tokachi, Kurodake, and Kamui, is a snowfield with extremely dry powder, also called the "Powder Belt." The resort supports riders having a long stay at Hoshino Resorts and traversing the Powder Belt. In addition to shuttle buses to and from Sahoro Resort and Furano Resort, Hoshino Resorts will offer from the '21-22 season "Powder Belt Liner" shuttles that connect the resort with Asahikawa, and lift passes that can be used in both Hoshino Resorts TOMAMU and Kamui Ski Links. Hoshino Resorts is ready for riders here to conquer the Powder Belt.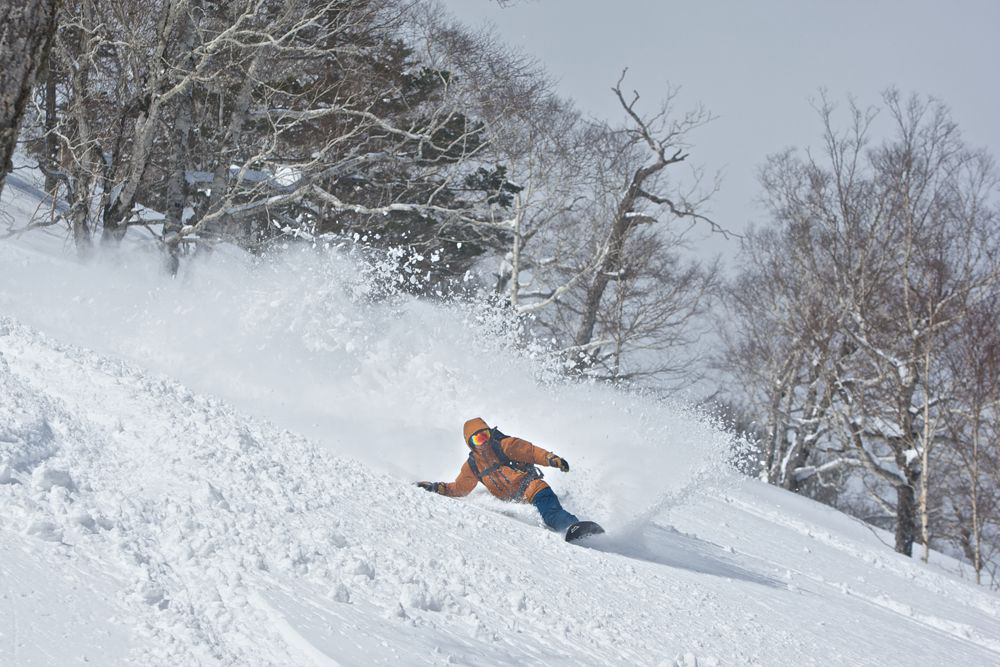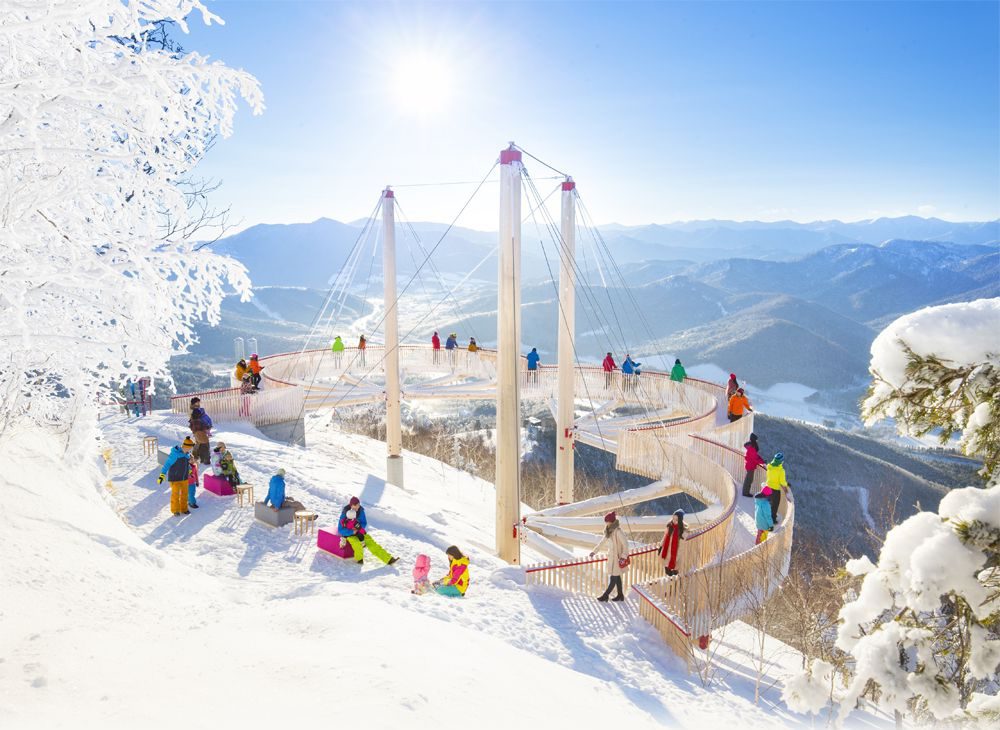 Resort information
Address
〒079-2204   Naka-Tomamu, Shimukappu, Yufutsu, Hokkaido
Tel
0167-58-1111
Multilingual
Multilingual leaflets, multilingual website, multilingual social media, English ski school
Access