About Hokkaido
Have fun in the great nature!
Hokkaido, surrounded on all sides by the Pacific,
Sea of Japan, and Sea of Okhotsk,
is a beautiful island brimming with nature.
With a total land area similar to that of Ireland,
it is the 21st largest island on Earth. An island of wonders,
shaped by vast oceans and fertile land,
Hokkaido is quite simply a paradise on earth.
SKI RESORTS
Surrounded by the Pacific Ocean. See of Japan and the Sea of Okhotsk. Hokkaido is an island of natural beauty. Even in humid Japan, the weather here is generally mild throughout the year. There is almost no influence by the rainy season or Typhoon in summer and a huge amount of snowfalls can be seen in winter.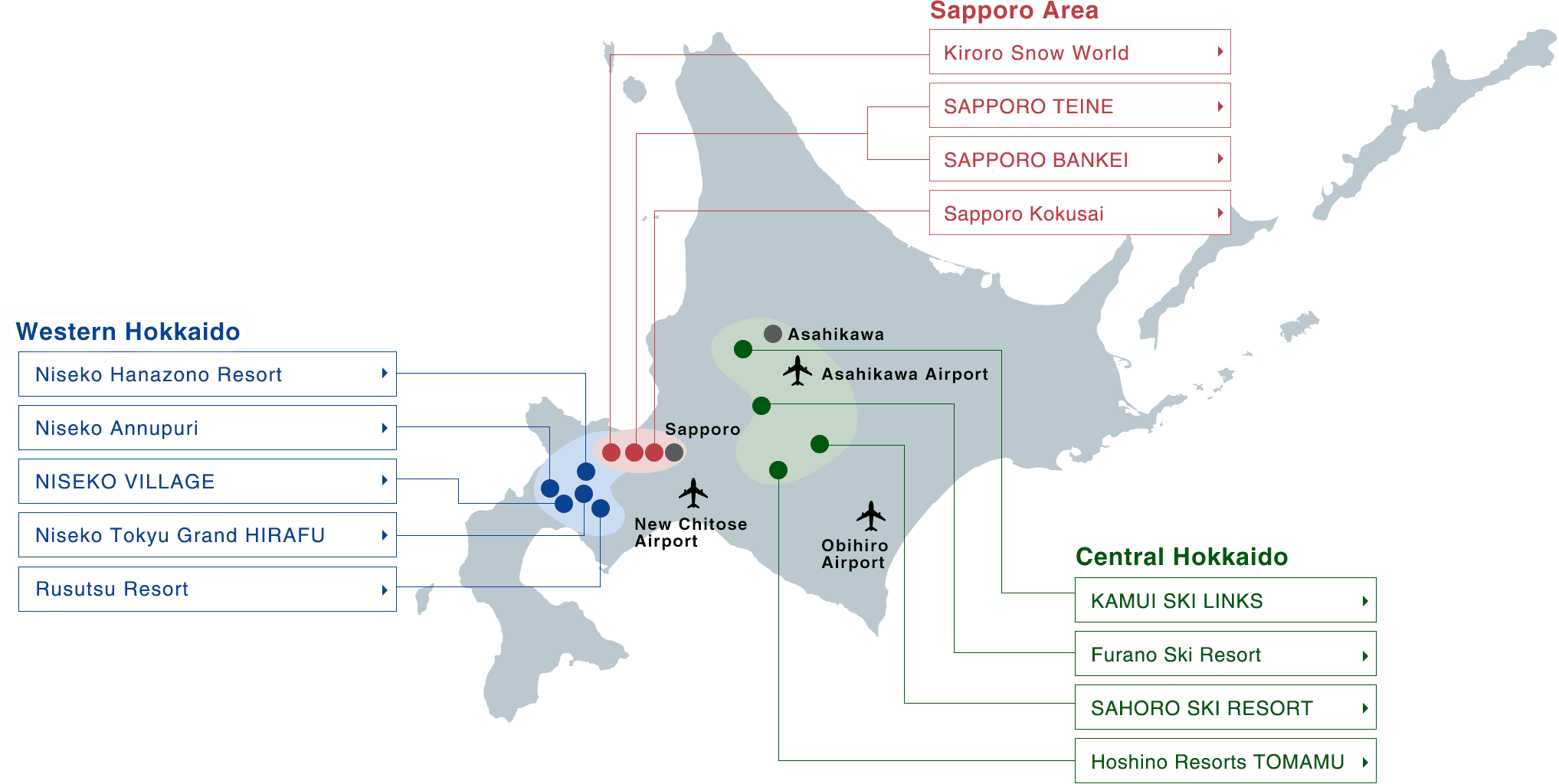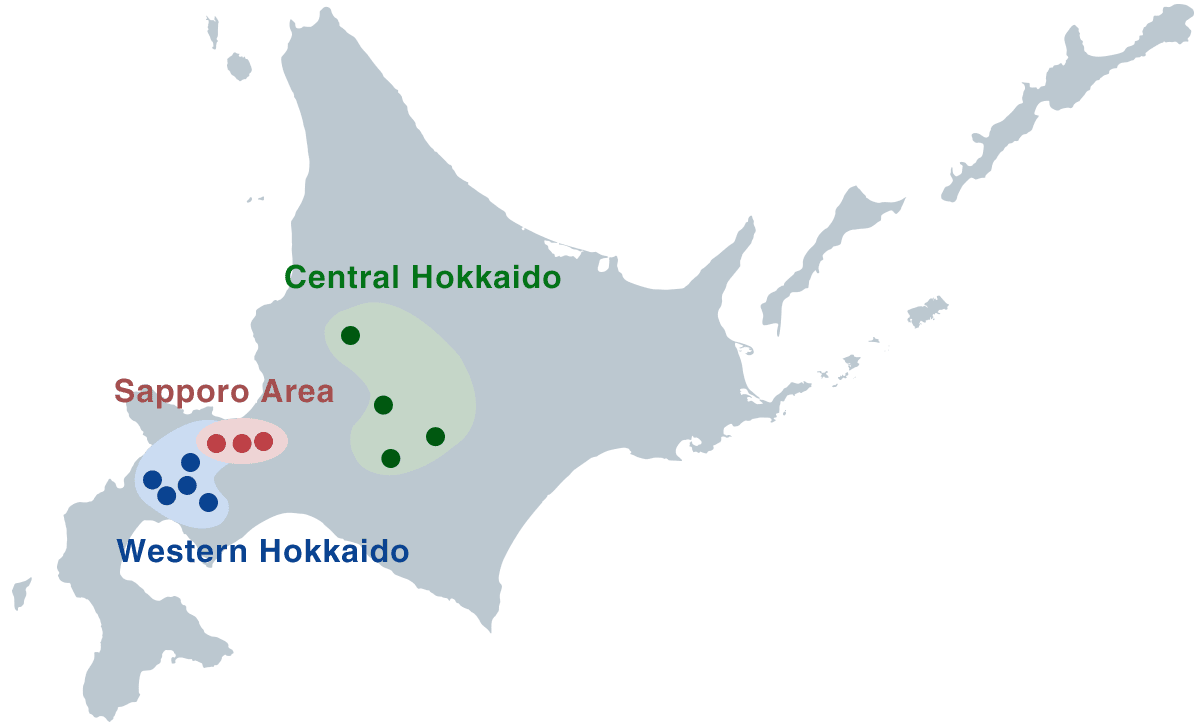 Sapporo Area
West Area
Central Area