Ski resort data
Open Season

December 4, 2021 - April 3, 2022 (8:30am - 4:30pm)
Night Skiing: December 18, 2021 - March 20, 2022 (4:30pm - 7:00pm)

Opening hours

Open: 8:30am
Close: 7:00pm


Lift Ticket

One-day pass Adult:6,600yen Age 7~12:4,000yen
Senior・Age 13~15:5,400yen
IKON Pass usage: Available
Mountain Collective Pass usage : Available
NISEKO UNITED All mountain pass
One-day Adult:8,100yen Age 7~12:4,900yen 
Age 13~15:6,500yen Senior Age over 60:6,500yen

Spec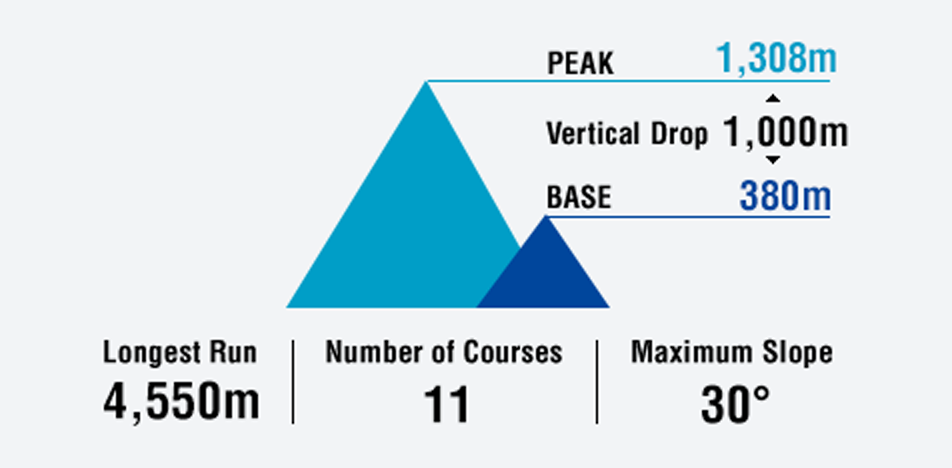 Monthly snow accumulation in-season
※Average over the last 3years
Dec.

109cm

Jan.

214cm

Feb.

274cm

Mar.

282cm

Apr.

234cm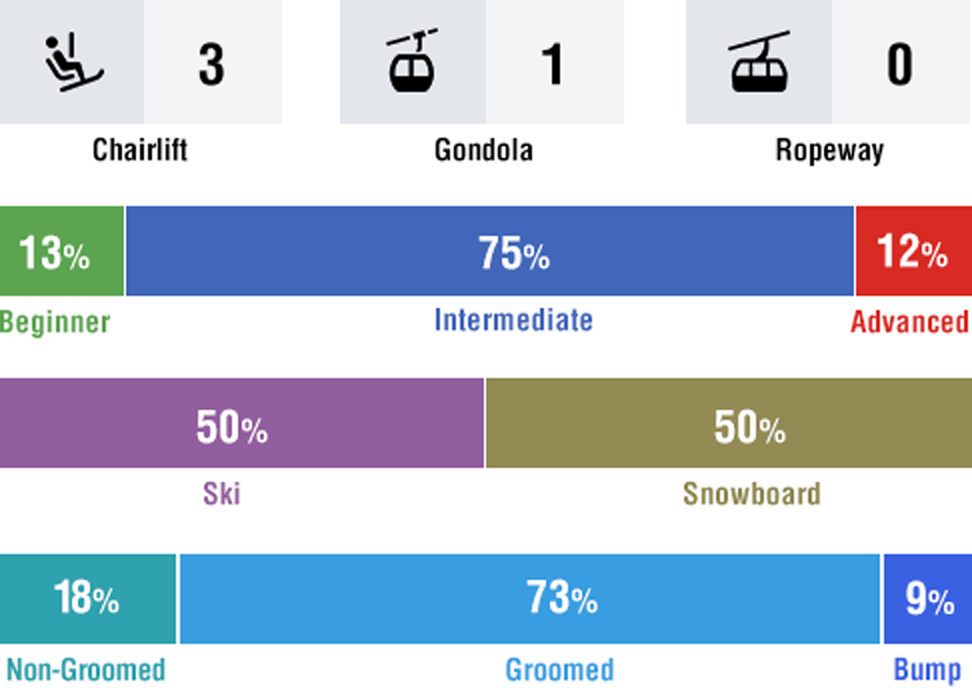 Resort Feature
Almighty is a word made just for HANAZONO
Niseko Hanazono Resort is the perfect resort that has it all, with one of the best things about the mountain being that the course types are extremely diverse. Take three connecting high-speed chairlifts, and you'll be greeted by a magnificent view of Mt. Yotei, and looking behind you will find the peak of Mt. Annupuri. It goes without saying that the powder in the upper part of the resort is incredible. You can get showered in overhead spray on a ungroomed run, immerse yourself in tree skiing through mystical forests, race into huge carving turns on artistically groomed surfaces, and leisurely ride in the snow park with a large variety of items. It couldn't get better than this.
What's more, there are also many activities, such as snow mobile riding and snow rafting, that families can enjoy together.  Children can join in Kids classes where they can learn not only to ski or snowboard but to have fun with many outdoor and indoor activities. A place enjoyable for anyone, from first-timers to seasoned riders, and from children to adults –  Hanazono is the resort perfect for anyone and everyone.
Beautiful tree runs that riders from all over the world fall in love with
Niseko Hanazono Resort, located on the east side of Mt. Niseko Annupuri, is like a secret paradise hidden in the deep woods there. Niseko Hanazono Resort faces the northeast of Niseko Annupuri Mountain, and in this area stable powder snow falls all day. What's more, the resort boasts an amazing environment in which fine powder retains its "better than best" quality that is nothing short of what you would expect in Niseko, the "sanctum of JAPOW." This characteristic is most prominent in the woods, where plenty of snow accumulates- hence the many riders from all over the world that are madly in love with Hanazono's beautiful tree runs. These runs, might we add, are also loved for their unbelievably deep snow.
The resort-run powder guide service for enjoying Niseko to the fullest: HPG
Many come to Niseko for the powder. So many, in fact, that it is often said that the powder disappears too quickly- and this is where the guide tours come in.  Hanazono Powder Guides(HPG) is a local guide team that knows just about everything when it comes to the mountains of Niseko, and can host tours in multiple languages. They can, of course, show you great out-of-the-way powder spots within the resort, but they can even guide you to Niseko's accessible-by-chairlift backcountry areas with confidence. HPG also offers pre-open first track services, a special arrangement made possible by its being under the resort's direct management.
'21-22: a new gondola system and renewal of the main chairlift, providing ultimate convenience
Hanazono has some big news this season: the new " Hanazono Symphony Gondola" will go into service. The gondola, with a total length of 1,362m (1.4 miles), will take you up to the station at the summit in a mere 5 minutes. Each cabin will have a capacity of 10 people and individual leather seats, providing a luxurious, comfortable ride. In addition, 2 new courses for beginners and riders of intermediate skill will be opening along the gondola's route, and will be accessible via the gondola- a revolutionary change in the resort. What's more, the First Quad Lift, which served as the resort's main chairlift, will be renewed with ultimate comfort in mind, with a new expanded capacity of 6 people, leather seats, heaters, and footrests- another reason to keep coming to Hanazono.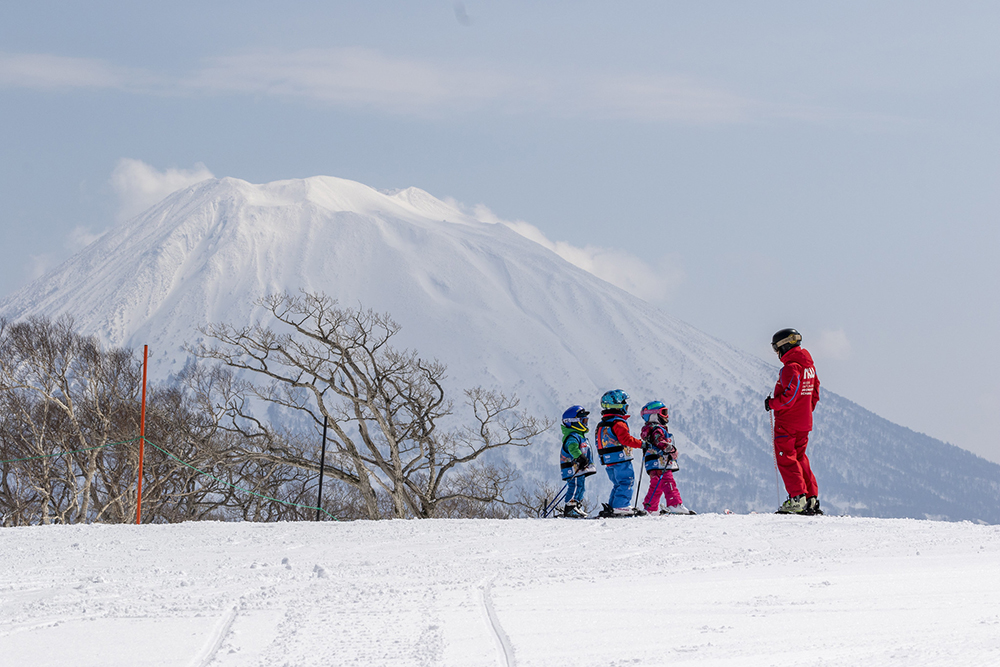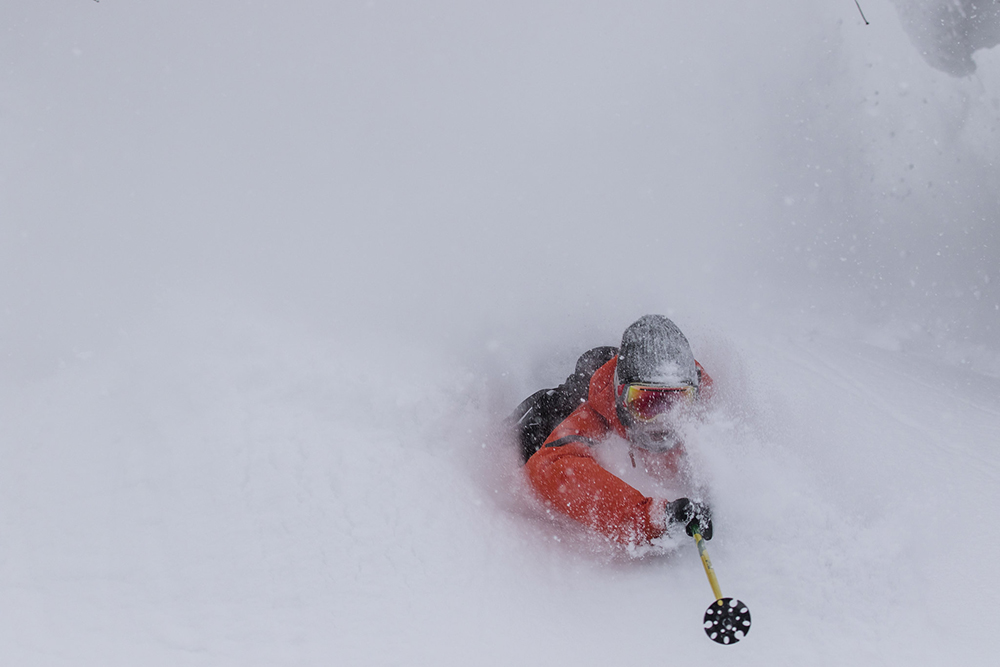 Resort information
Address
〒044-0082 328-36, Aza-Iwaobetsu, Kutchan-cho, Abuta-gun, Hokkaido
Tel
0136-23-0103
Multilingual
Available
Access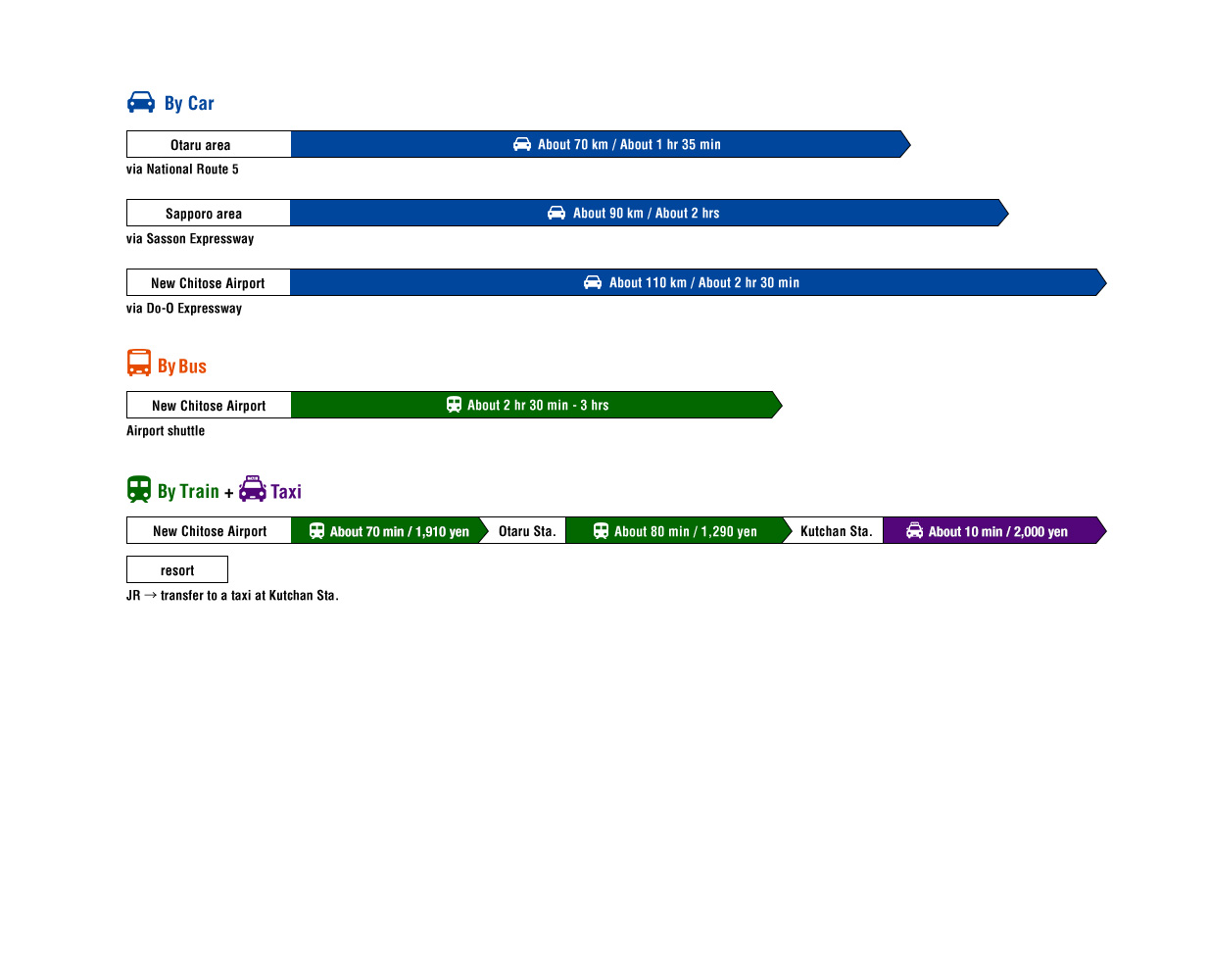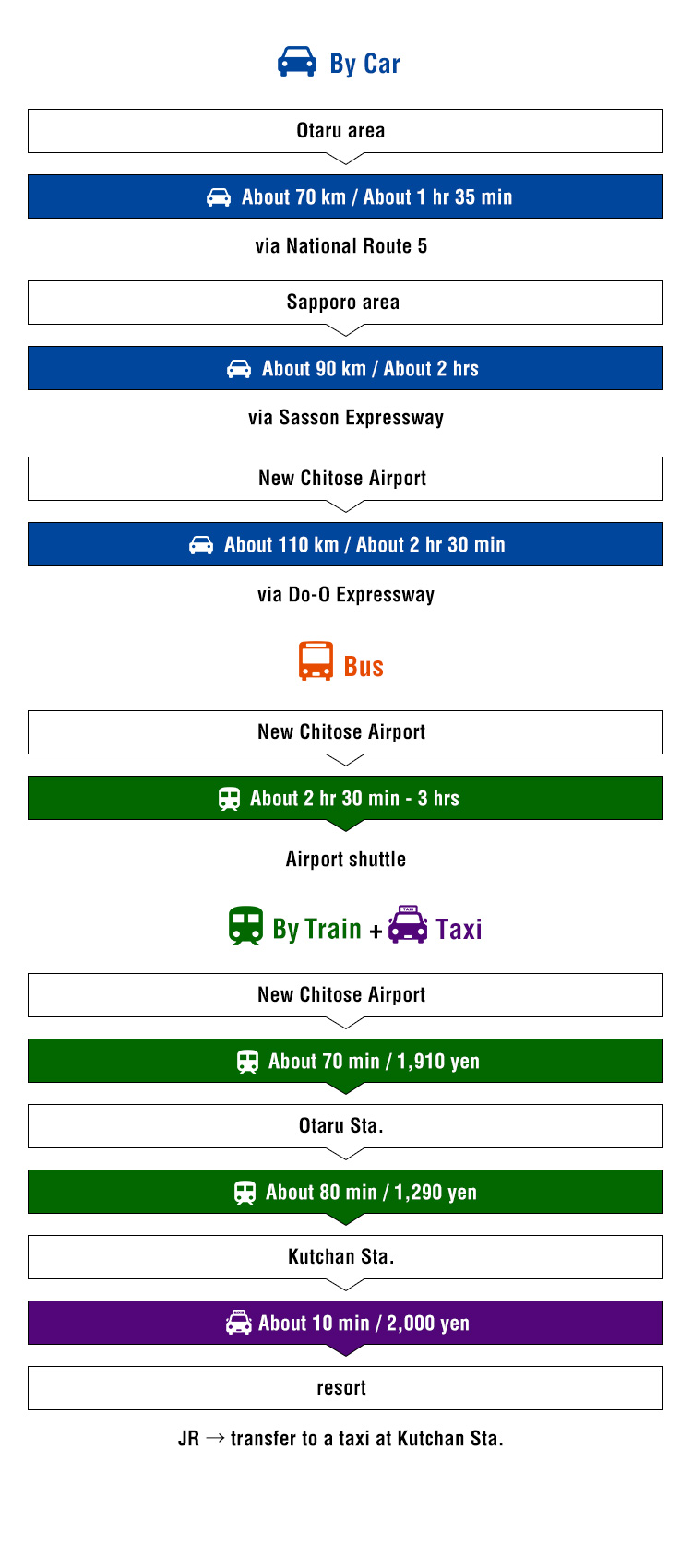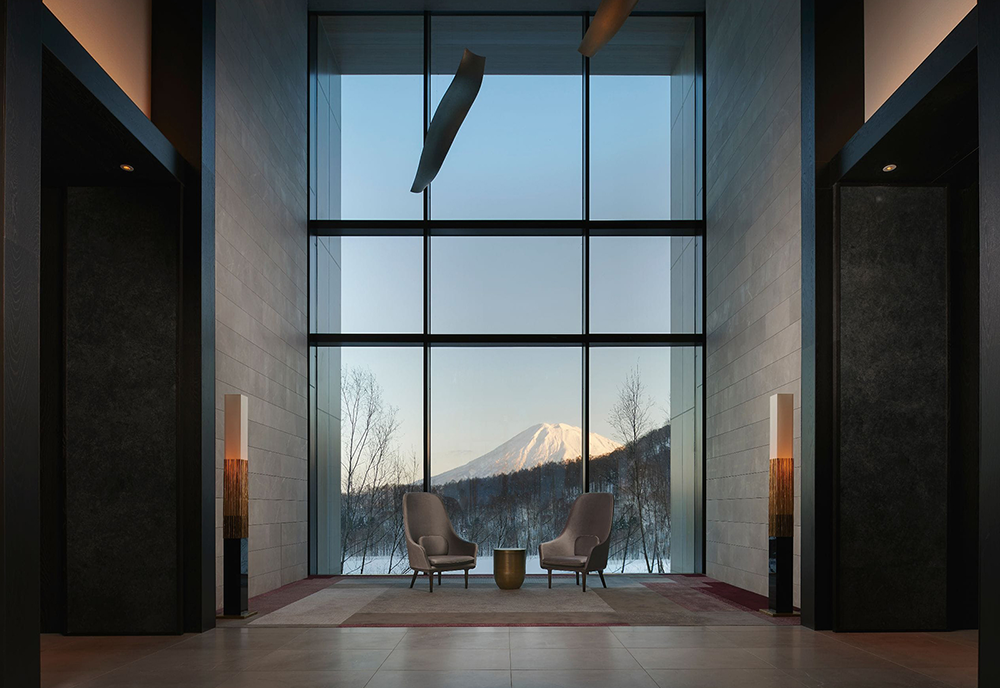 Park Hyatt Niseko HANAZONO
With ski in/out option available, Park Hyatt Niseko HANAZONO offers a spacious living and dine-in area in all guest rooms to allow guests to rest comfortably after a long flight. Guests can enjoy the spectacular view of the slopes and the scenery in Niseko from the rooms, and enjoy more than ten restaurants and shops that are located in the hotel. Among the shops, PIERRE HERMÉ PARIS is a popular option with its desserts only available here in Hokkaido.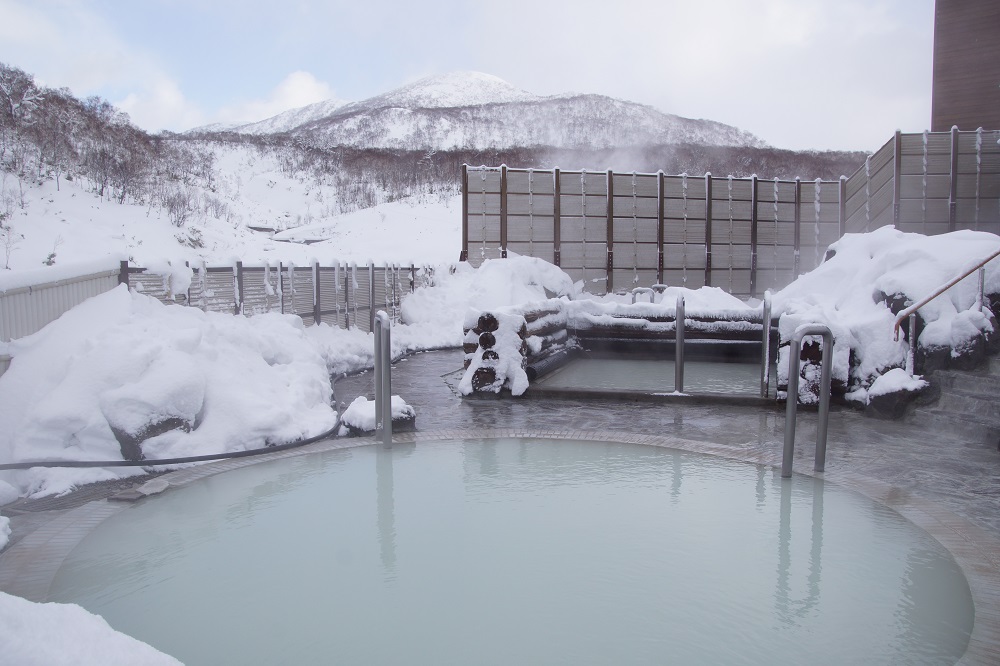 Yukichichibu
Yukichichibu is a must–see for any visit to Niseko. It is located 15 minutes by car from the center of Niseko, and 600 meters above sea level. With a view from Oyanuma Pond to Nitonupuri, this place has a lovely, expansive atmosphere. Feel the nature of Hokkaido directly on your skin in the many hot spring pools. The waters are effective on rough skin, minor wounds, and for recovering from overwork.