12 Reasons to go skiing in Niseko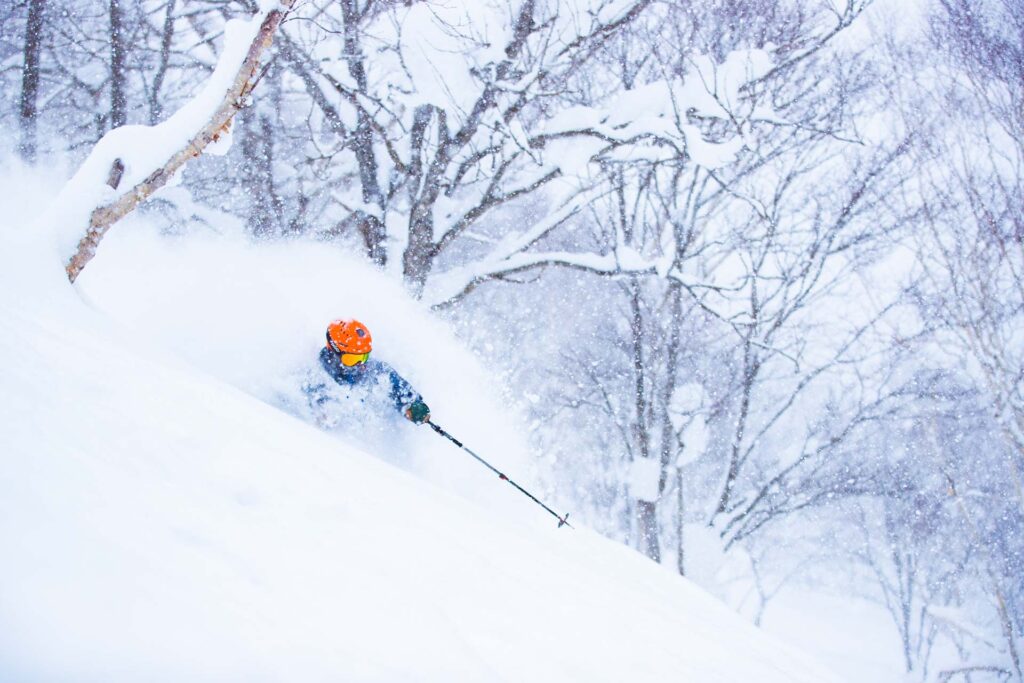 Niseko is located approximately 100 km south of Sapporo, with beautiful Mt. Yotei (1,898 m), known as Ezo Fuji, to the east, and spreads out at the foot of Niseko Annupuri Peak (1,308 m). It has been voted Japan's No. 1 ski resort by foreign tourists, and its quality is highly acclaimed worldwide as one of Japan's top-class snow resorts. Let us show you why it is a must-visit destination for skiers and snowboarders.
Reason #1 The birthplace of JAPOW & amazing snow quality!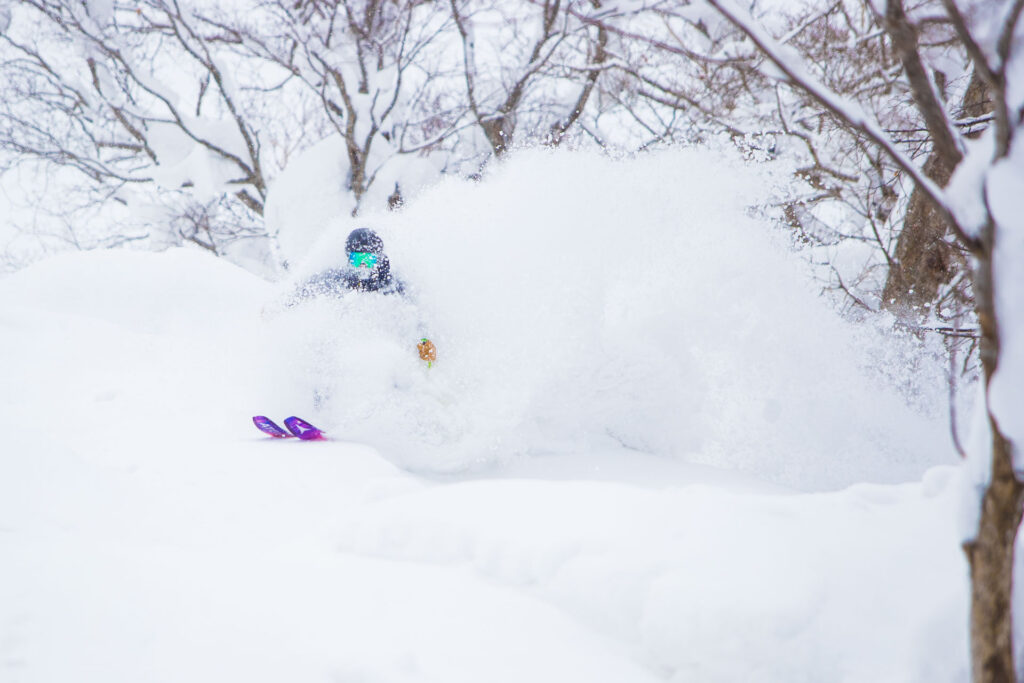 Hokkaido's snow is praised as the world's finest quality and is known as "JAPOW" (short for Japan powder) and is admired by powder snow lovers all over the world. The term is said to have originated in Niseko, where the high latitude and inland climate produce dreamy powder snow. The fluffy, light, dry, and ultra-fine texture is just amazing. Powder snow with just the right amount of moisture makes it easier for your skis or snowboard to float and run smoothly on, and you can easily get showered in overhead spray with every turn. Experience this great feeling for yourself!
Reason #2 An unbelievable amount of snow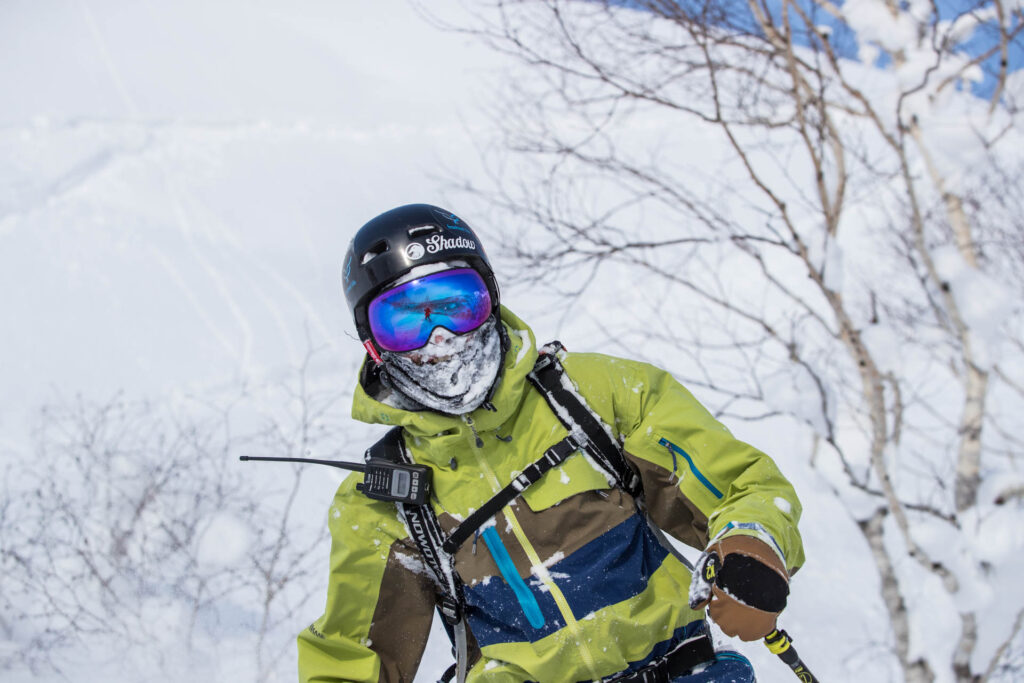 Niseko is one of the heaviest snowfall areas in Japan. In winter, the amount of snowfall can reach 14 to 15 meters, with snow depths as high as 5 meters at peak times. Observation data shows that it snows for 80 to 100 days in winter. The snow continues to fall steadily from January to February and never stops. In other words, you can ski or snowboard on fresh powder snow every day! Here, wading waist deep in powder is more than just a dream. Don't forget your goggles with high-contrast lenses that won't fog up!
Reason #3 Easy access to the backcountry from the slopes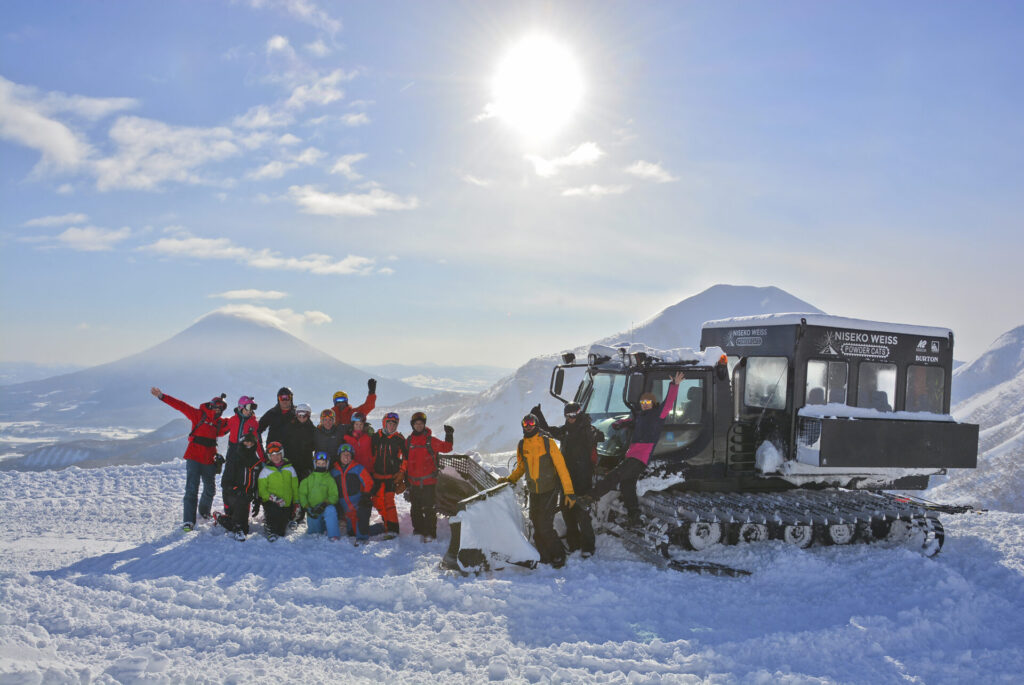 Easy access to the backcountry (BC) is a major attraction of Niseko. The abundance of BC routes that can be accessed from the slopes is probably the best in Japan. There are a total of 11 gates to BC on the slopes of Niseko, and you can freely enter them on days when they are open. Just remember to follow the "Niseko Rules," which require you to wear a helmet and an avalanche beacon. If this is your first time in Niseko, a good option is to use a guide service. They offer equipment rentals and safely guide you to great spots. There are also several Cat Skiing operations in the Niseko area that offer spectacular experiences, including tours that take you to places with vertical drops of 3,000 m.
Reason #4 NISEKO UNITED Pass allows you to freely ski/snowboard all four resorts!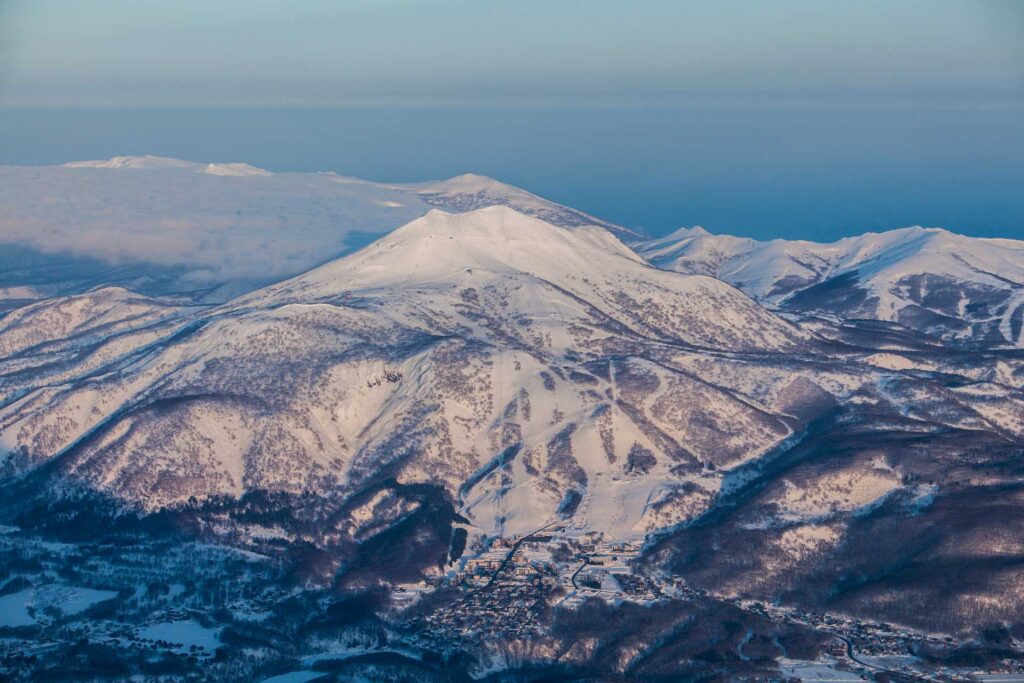 Niseko United is a group of four resorts, Niseko Annupuri International Ski Area, Niseko Village Ski Resort, Niseko Tokyu Grand HIRAFU, and Niseko Hanazono Resort, all overlooking Niseko's main peak, Mt. Yotei. The resorts are connected at the top of Mt. Annupuri, and shuttle buses operate between them. With a common lift ticket for the entire mountain, a season ticket, or an IKON Pass, you can come and go as you please between the four resorts. You can enjoy four unique resorts at once, with their slopes, facilities, and services.
▼NISEKO UNITED official site
https://www.niseko.ne.jp/ja/
Reason #5 Deep night powder riding is intoxicating!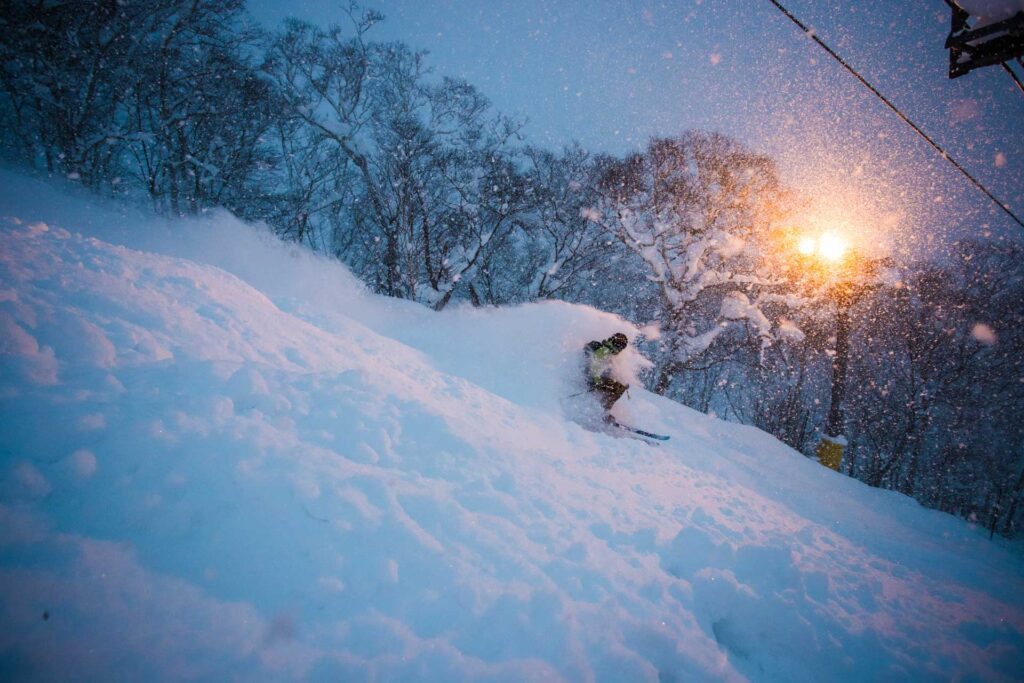 Niseko is also exceptional at night. After sunset, the temperature drops even lower, which tightens the snow and makes the boards ride better, making your riding more enjoyable. Also, the snowfall tends to be more active at night, making the slopes smoother after each ride, so you can ski/snowboard on plenty of powder snow. Since last season, Hanazono has also started its long-awaited night skiing. You can enjoy skiing/snowboarding until 7:00 p.m. without being cold by using the gondola. The night skiing/snowboarding at Grand HIRAFU is one of the greatest in Japan. Enjoy deep powder riding at night.
Reason #6 No need to bring anything! Rental shops offer high-spec gear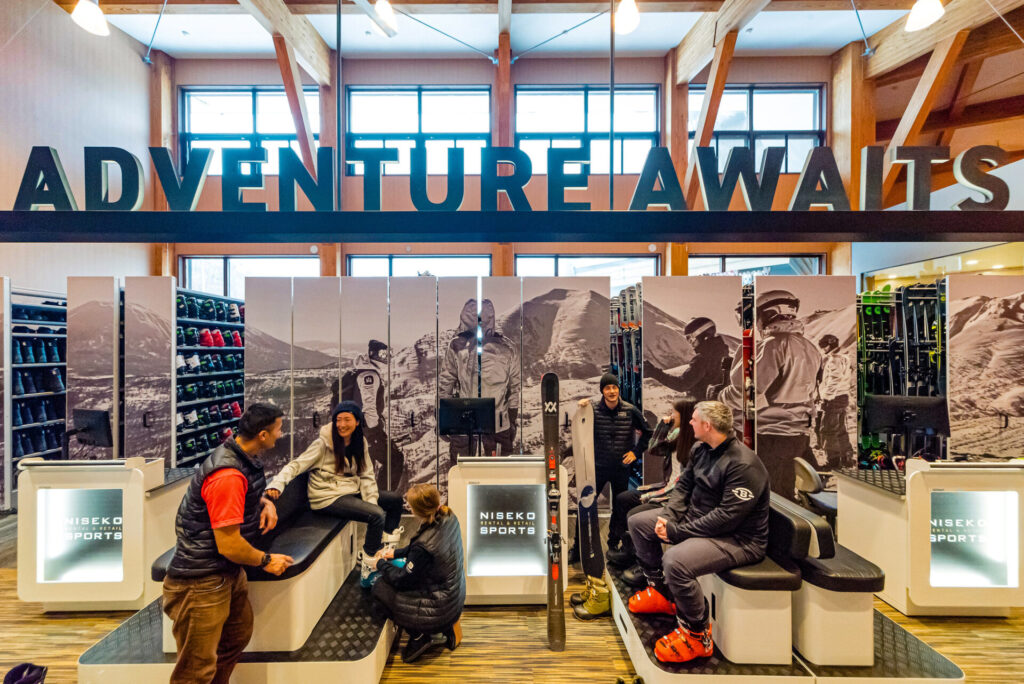 Niseko makes it easy for even advanced skiers and snowboarders to ride without having to worry about brining their own equipment. The latest and high-spec gear and skiwear from popular brands, as well as a full range of fat skis and powder snowboards to enjoy Niseko's snow to the fullest, are available for rent. In addition, the shop offers tuning and waxing services to suit the day's conditions. Goggles and other accessories are also available, so you can find everything you need here. There are also many pro shops that are the source of Niseko's snow culture. Enjoy getting to know the locals, pick up some little-known tips about the mountains as well as some of Niseko's most delicious restaurants.
Reason #7 Niseko's global environment is welcoming to inbound visitors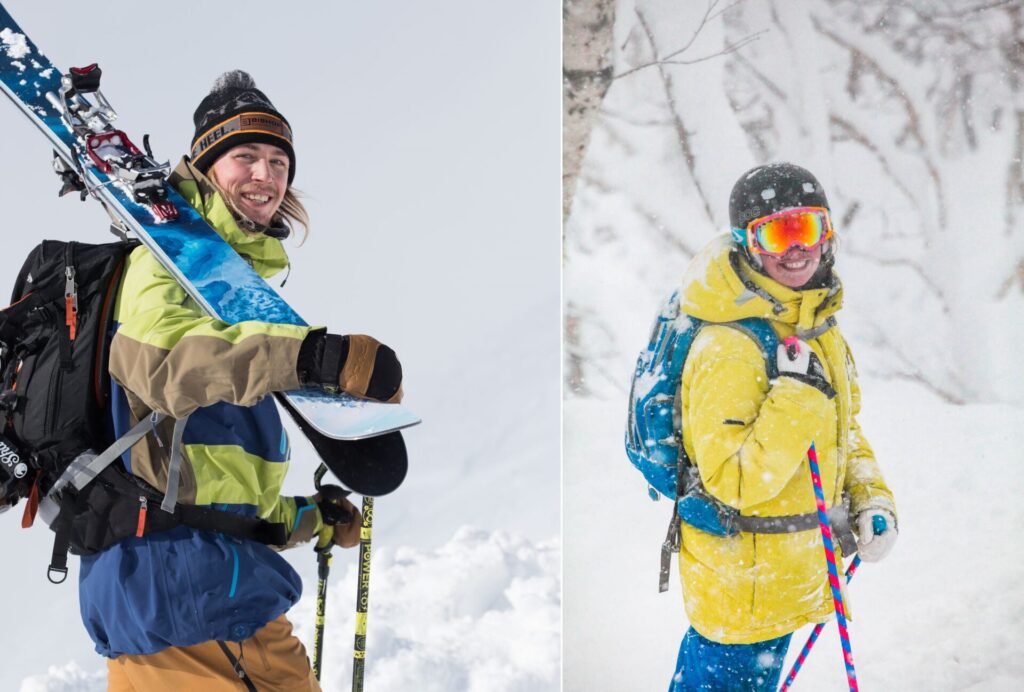 Of all the resorts in Japan, Niseko is the most prepared for foreign guests. At Hanazono, 95% of the guests are from overseas, and nearly 80% of the staff are also non-Japanese. All services provided by the resort, including rentals and activities, are available in English. The entire area is rich in diversity, open, and welcoming to guests of all cultures. With several multilingual childcare centers, Niseko offers a unique environment where foreign guests with small children can enjoy their stay in a proactive and positive manner without feeling stressed.
Reason #8 Magnificent hot springs for a healing experience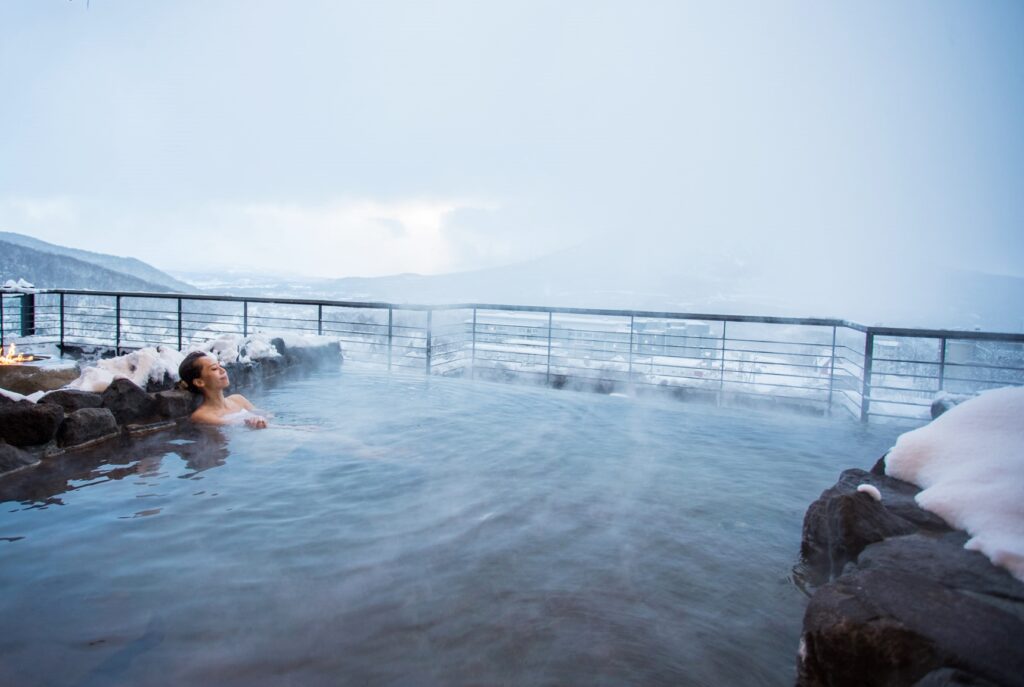 Snowy landscapes and hot springs enhance winter travel in Japan. In the Niseko area, there are more than 20 hot springs, including Annupuri Onsenkyo and Niseko Konbu Onsen, which are close to the resort, and Goshiki Onsen, which can be reached by skiing/snowboarding from the Annupuri summit area. The Niseko Yu Meguri Pass is convenient for enjoying these hot springs to the fullest. There are three types of passes, and tickets are can be used at 19 facilities. The benefits are varied, from relieving fatigue to beautifying the skin. Experience Japan's hot spring culture for yourself!
Reason #9 A wide choice of accommodation styles for a comfortable stay

Niseko offers a wide variety of accommodations, including luxury hotels, Japanese-style hot spring resorts, condominiums for long-term stays where you can cook your own meals, natural lodges and cottages with a touch of Hokkaido, glamping, which is very popular in Japan, and pensions where you can enjoy conversation and the owner's special dishes. Choosing accommodations that match your travel preferences is also a fun part of traveling. If you are having a hard time choosing, visit the Niseko Resort Tourist Association.
Reason #10 A wide variety of activities besides skiing/snowboarding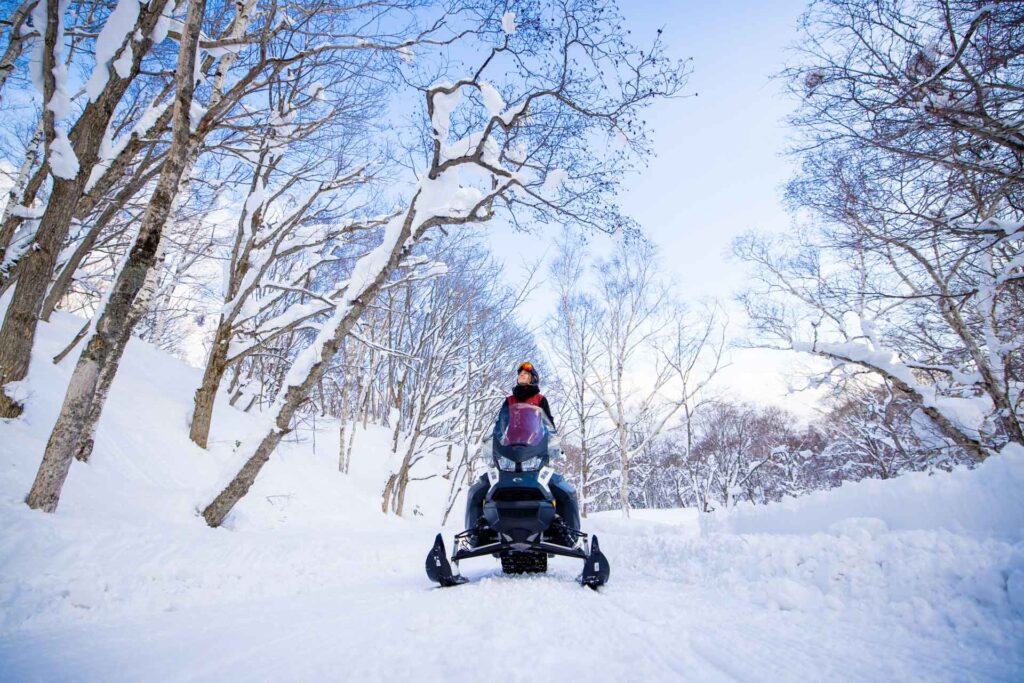 Niseko offers a wide variety of activities that take advantage of the abundant snow. Snowmobiling, snowshoe trekking, sledding, snow tubing, snow rafting, winter river cruise, reindeer sleigh rides, and igloo making are just a few of the unique activities available. How about a fun activity on a day when you can't go skiing/snowboarding due to bad weather, want to rest and relax, or if you're traveling with kids, want to spend time with your family?
Reason #11 International cuisine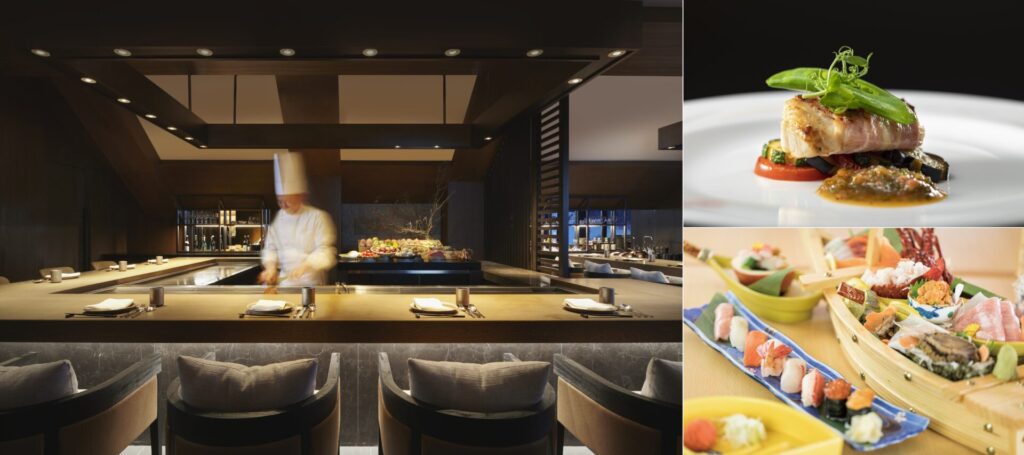 Welcoming diverse guests from all over the world, Niseko is a treasure trove of international gourmet cuisine. In addition to Hokkaido's signature food, such as sushi with fresh ingredients, Genghis Khan, ramen noodles, and soup curry, you can enjoy French, Italian, American, Indian, and other cuisines from around the world. Niseko is also one of the leading agricultural regions in Hokkaido, growing a variety of agricultural products. Delicious vegetables grown in Hokkaido's great outdoors, such as potatoes, corn, asparagus, pumpkins, and tomatoes, are served at the restaurant, bringing smiles to guests' faces.
Reason #12 Niseko has a winery, a brewery, and a sake brewery!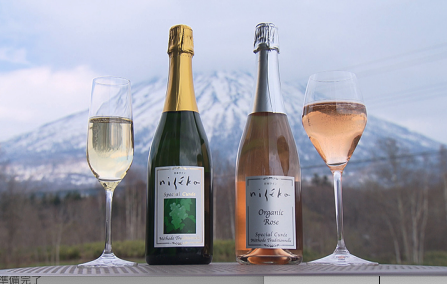 The Niseko Winery brews delicious sparkling wine with juice from grapes grown organically at the foot of Mt. Yotei. LUPICIA is a new brewery that was established in 2020. The LUPICIA Youtei Sanroku beer is a craft beer that can only be made in Niseko, using river-bed water from Mt. Yotei. Niseko Shuzo is a small sake brewery established in 1916, which uses spring water from Mt. Yotei to make strong, un-thinned liquor. Located near JR Kutchan Station, the brewery also offers a wide variety of sake tastings.