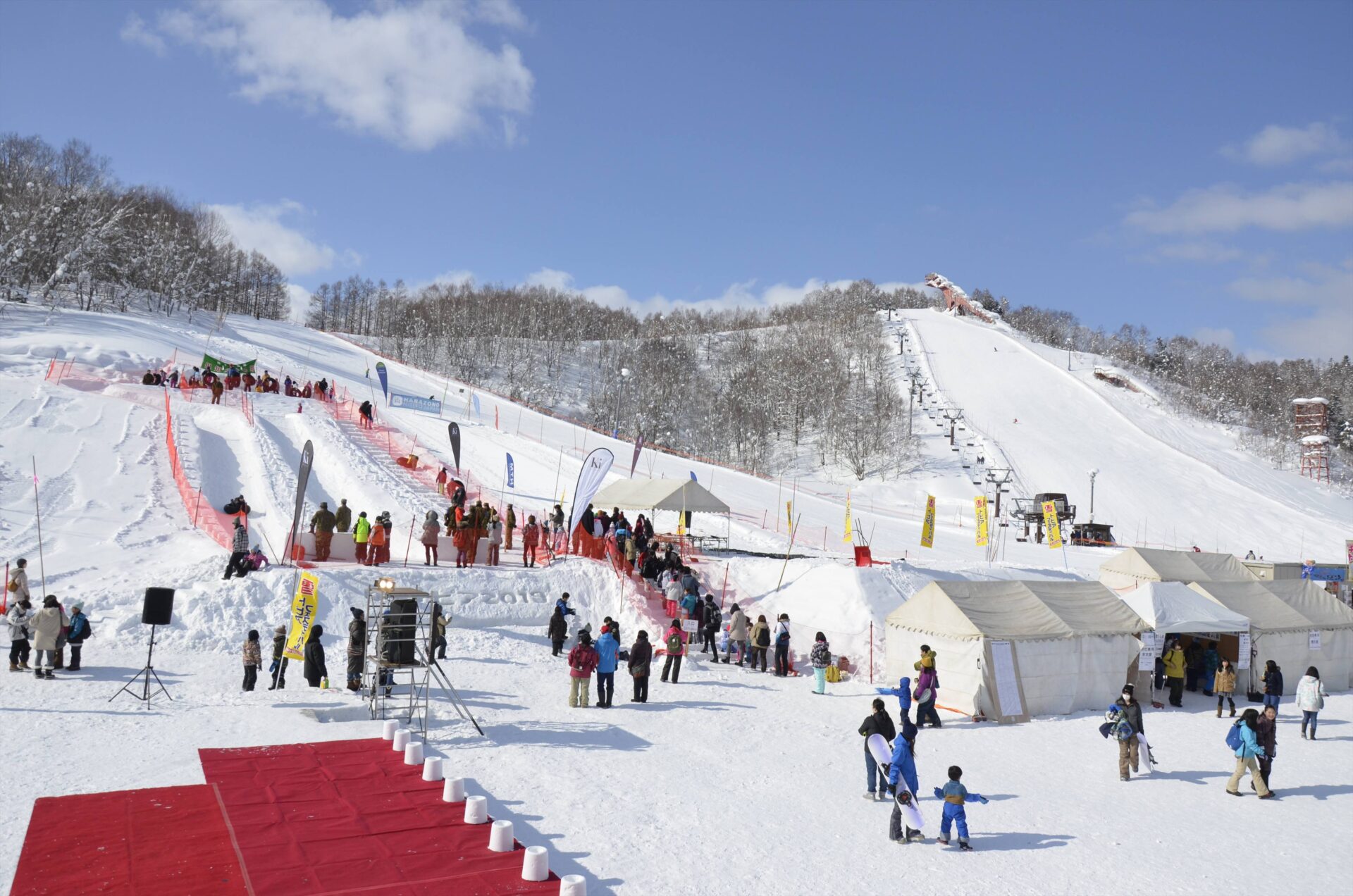 Yukitopia Snow Festival
The Yukitopia Festival is the biggest winter festival in Kutchan Town and is held every February with the slogan "enjoy the winter of Kutchan and have fun in the snow". Due to the coronavirus pandemic, in the last two years the event has been scaled down, but we hope that from 2023 it will return to its previously busy and lively nature.
Up until now, there has been an area with stalls to enjoy local food and a variety of activities, such as huge slides, snowmobile tubes, hiking in snowshoes, snowman making contests, and treasure hunting in the snow. In addition, there are a number of events that can be enjoyed by people of all ages whether they're from Japan or abroad, including live music on stage and luxurious lottery. As usual, the venue for the event is set to be Asahigaoka Ski Resort.