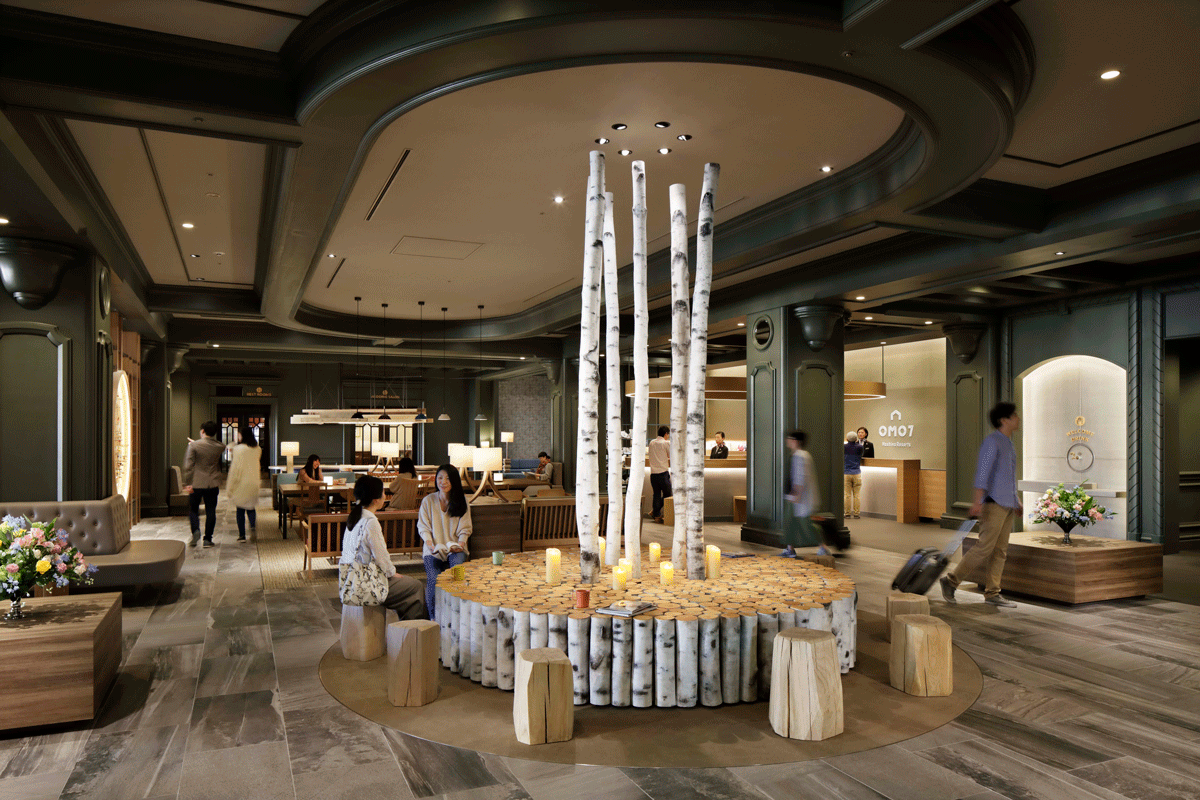 OMO7 Asahikawa by Hoshino Resorts
OMO7 Asahikawa by Hoshino Resorts is the most convenient hotel for those staying in Asahikawa, with guest rooms that are simple and modern yet comfortable with lots of storage space. It has many facilities which make it ideal for long stays, such as cafes and shops in the lobby, "neighborhood map" which is full of local information, a relaxing library, as well as a free lounge with well-equipped internet connection.
The most convenient service available is the free shuttle bus to Asahi-dake, Kamui Ski Links and Santa Present Park. ( guests only )  There is also a Wax bar where guests can care for their skis and snowboards.
Guests can enjoy ingredients unique to Hokkaido during the breakfast buffet, and feast on the delicacies on the streets of Asahikawa at night. Make sure to ask an OMO Ranger, who is the Hoshino Resorts OMO7 Asahikawa tourist guide crew, to bring you to the stores that are not to be missed.