7 Ski Areas Perfect for Families and Snow Experiences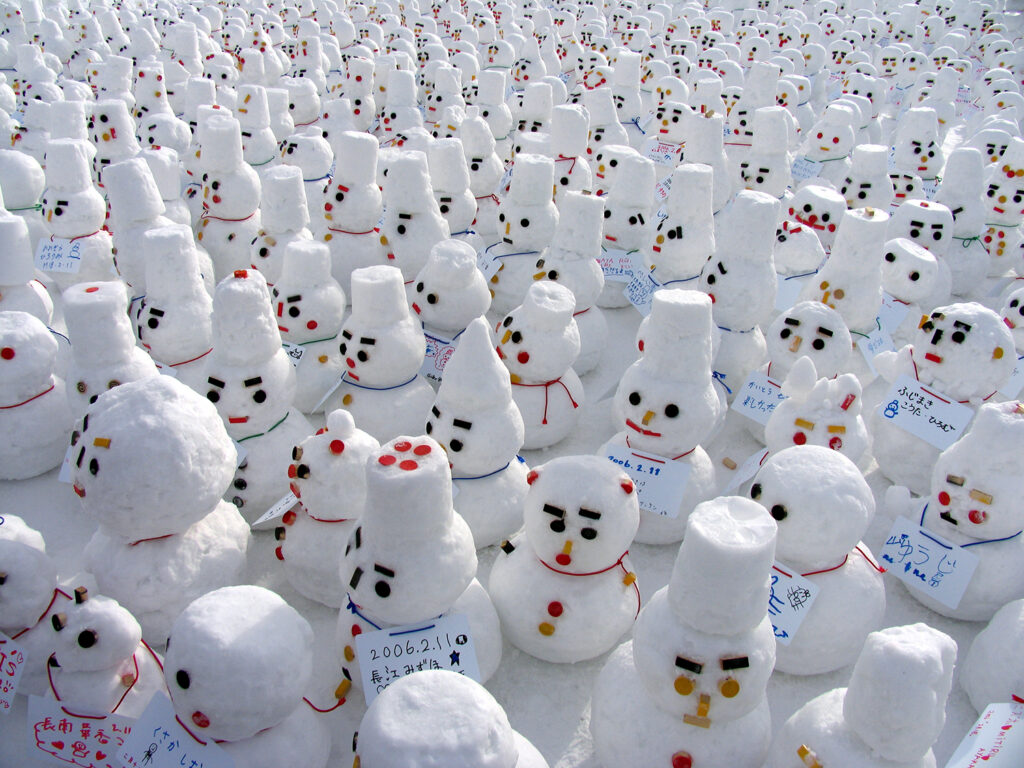 When it comes to ski areas in Hokkaido, there are plenty of options for different purposes. There is also no shortage of places where families with small children and people hitting the snow for the first time can have fun with peace of mind. We will cover seven locations where you can enjoy a relaxing vacation with the family that offer lots of fun snow activities in addition to skiing and snowboarding. All of these ski areas also have fully-equipped ski schools for kids.
Enjoy a wide variety of snow activities at WakuWaku Snow Land 
【SAPPORO BANKEI】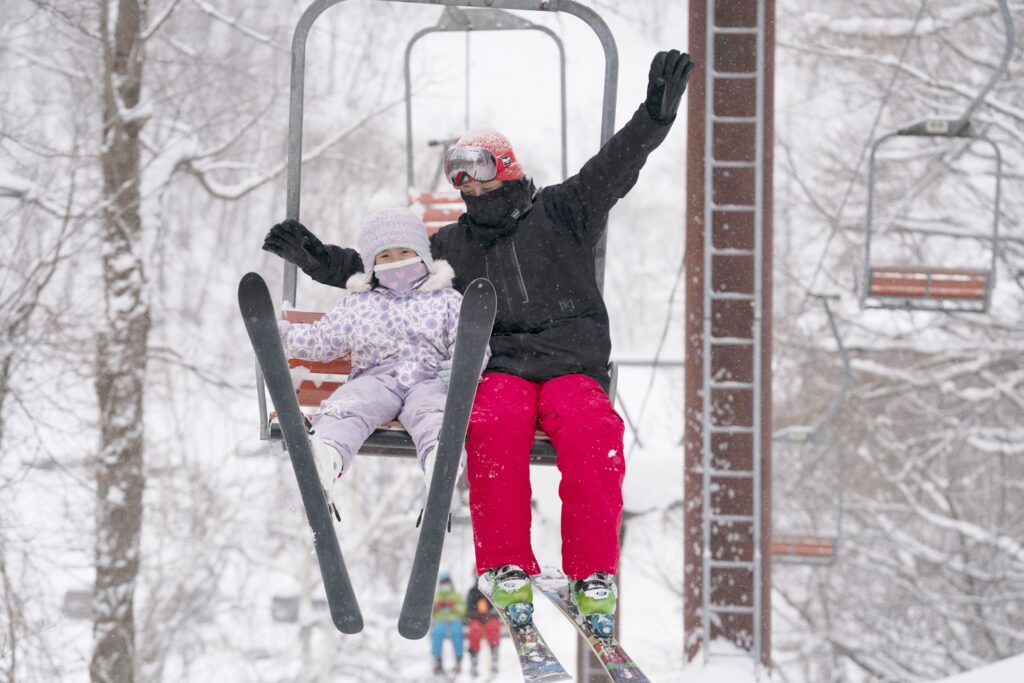 Conveniently located just a short 20-minute drive from Sapporo, this ski resort is an easy day trip while staying in the city. It also has facilities for beginners and families, so you can enjoy them together with small children worry-free. In particular, the bottom part of the slopes is wide with a gentle grade, so it is perfect for experiencing skiing for the first time. There is also "Waku Waku Snow Land", where you can enjoy all kinds of fun in the snow, like sledding, tubing, and ski biking, making it very popular with kids, as well as with adults experiencing snowy mountains for the first time. For guests from overseas, the "Welcome Team" is waiting to provide service in English.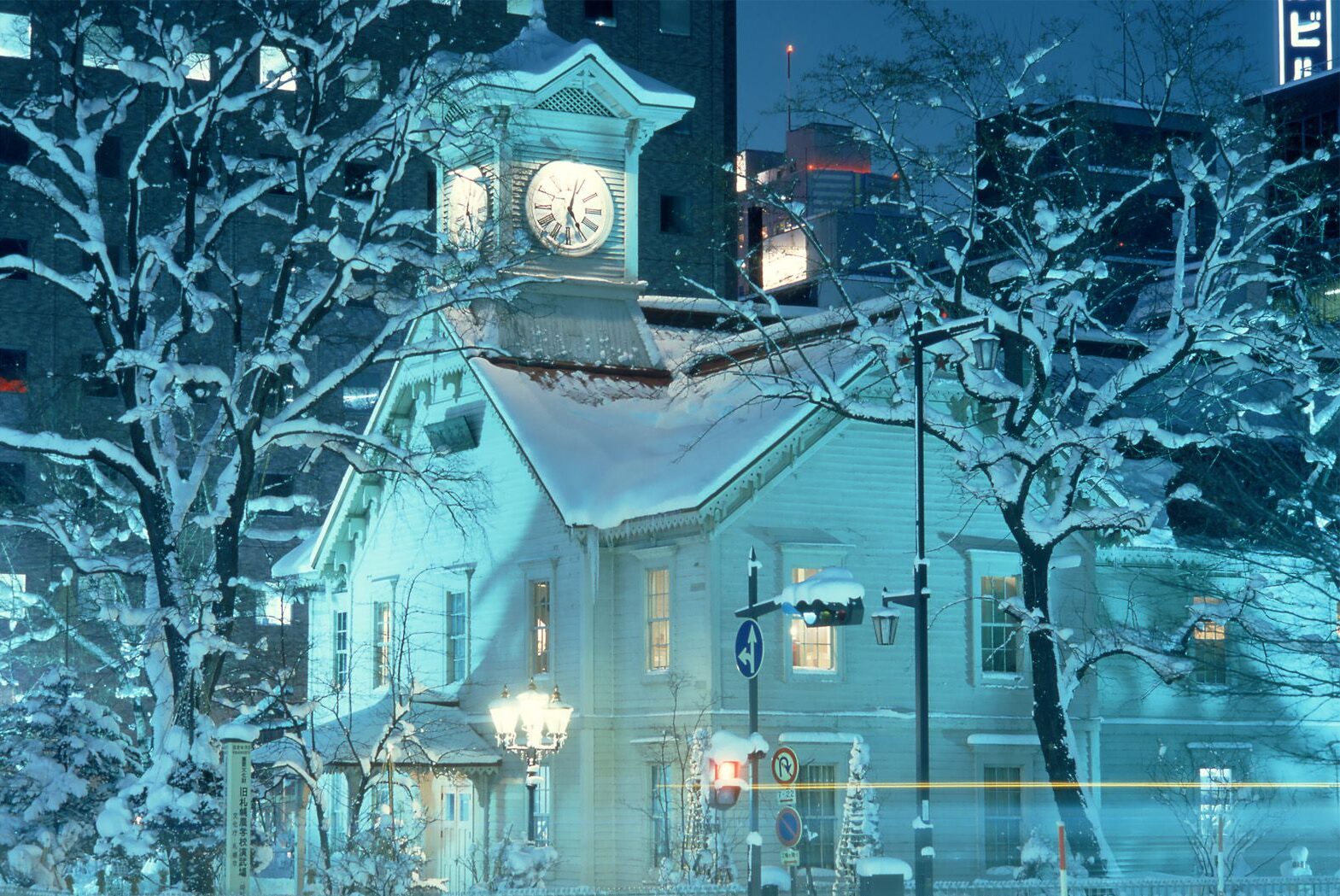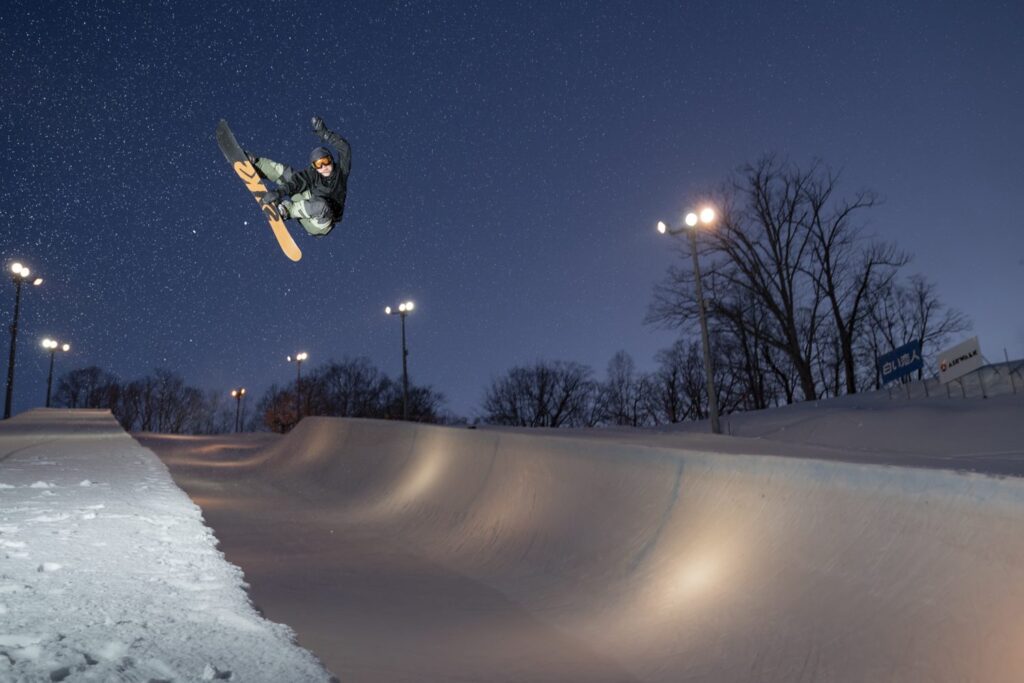 Extensive family-friendly zones offer amusement park-style fun 
【SAPPORO TEINE】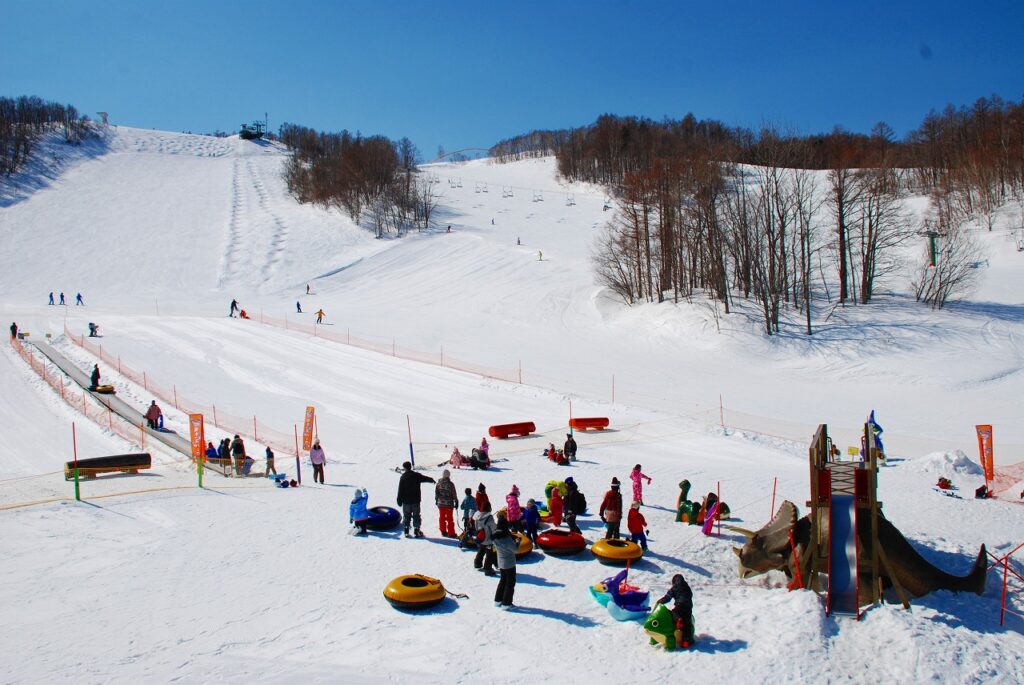 From the 1,023m summit of Mt. Teine, there is a wonderful view of the vast Ishikari Plain and the city of Sapporo. Blessed with high quality powder snow, the appeal of this ski area is that while it is popular for back country skiing, at the same time it also has family zones. There are many different areas where kids and parents can have fun together, including "Dinosaur Kid's Park", which is decorated with dinosaur statues and offers fun activities for kids like slides, sledding, and tubing, as well as a beginner's slope with a snow escalator that has windbreak for safety, and a "Beginner's Cross" where you can try challenges like waves and banks. Located a 40-minute drive from Sapporo, it has good transport access, so you can enjoy sightseeing in Sapporo as well as the snowy mountains.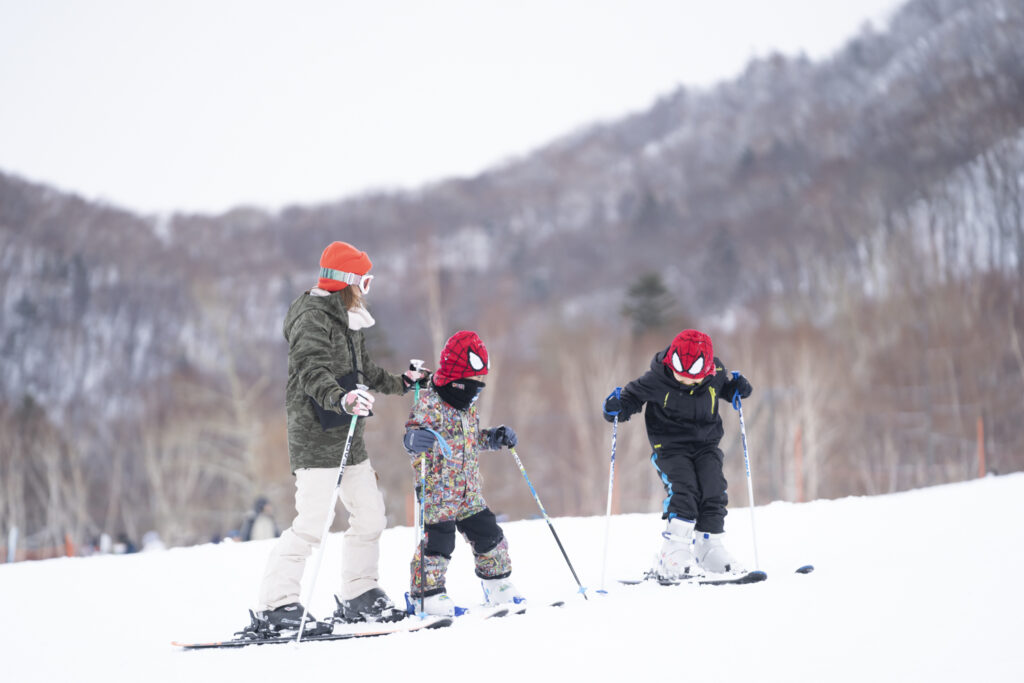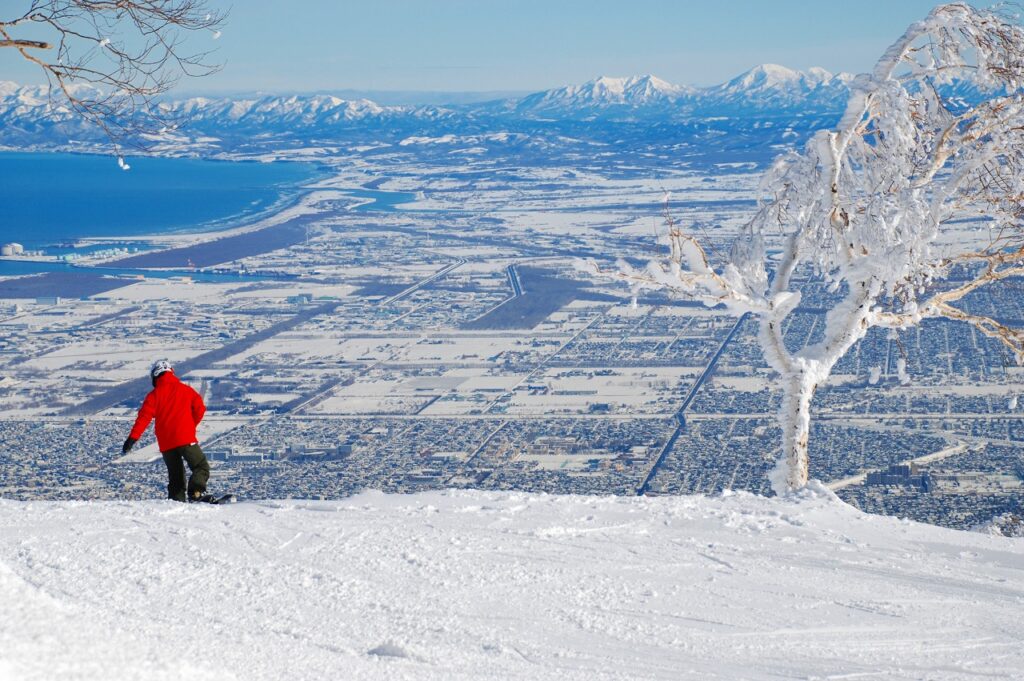 Dynamic snow activities for adults too! 
【NISEKO VILLAGE】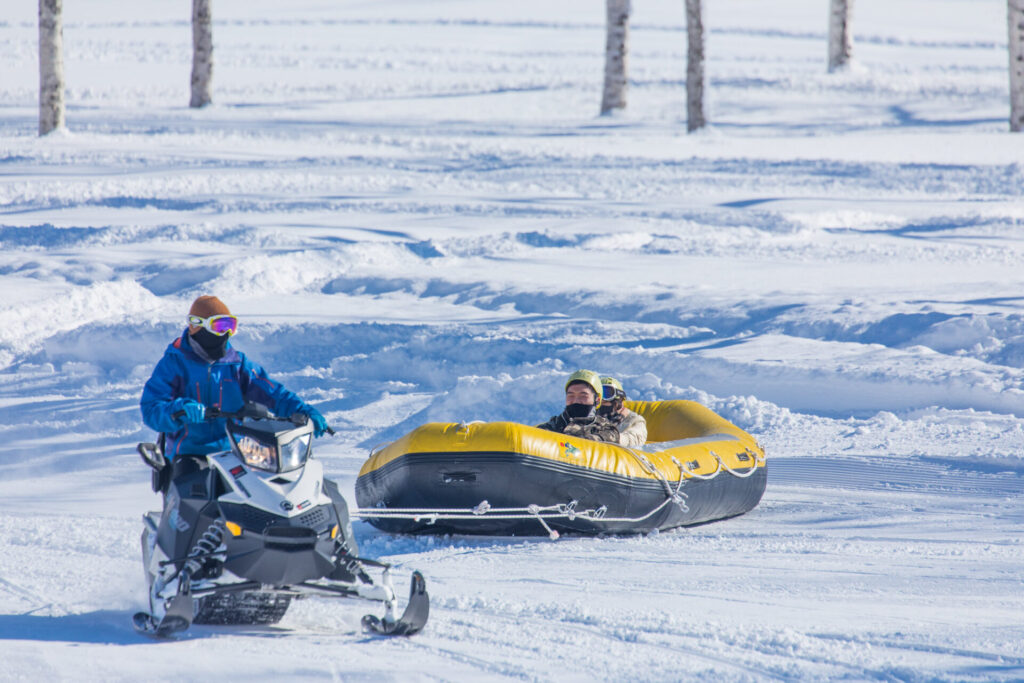 This ski area is directly connected with the four hotels lining the foot of the mountain, as well as a shopping and dining complex, forming an exceptionally convenient resort zone. Although this ski area offers aggressive skiing, it caters to guests of all levels, with two spacious beginner areas at the foot of the slope. There is a wide range of programs that will satisfy both kids and adults, including snowmobile adventures, snow rafting, six-man sled tours, and guided snowshoe tours, as well as the "Hataraku Uma Snow Rafting Experience", in which horses pull you over the snow.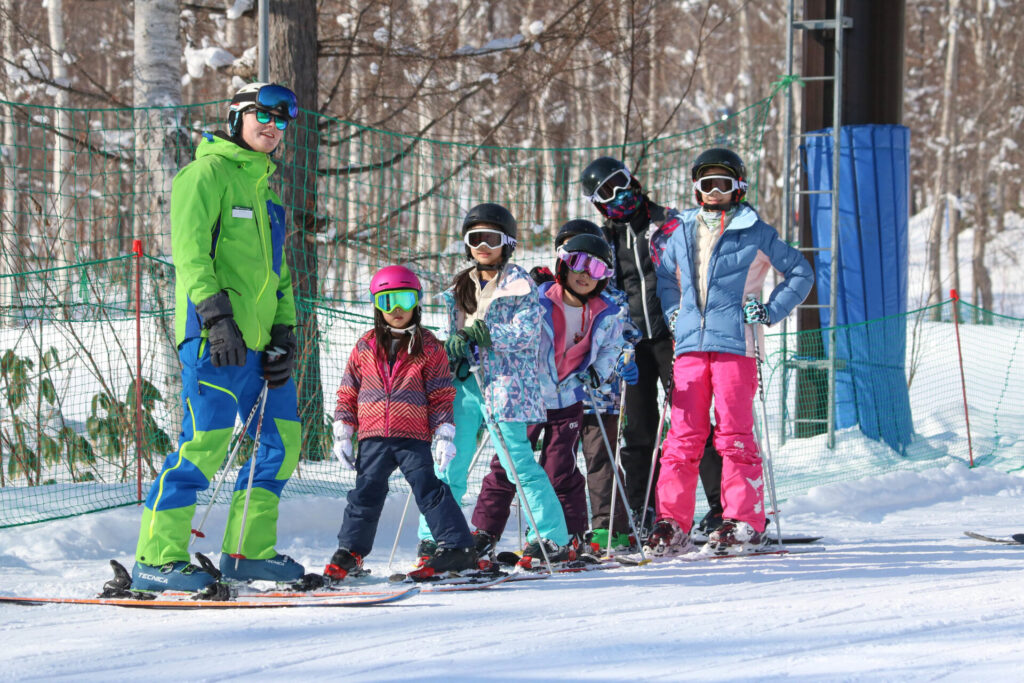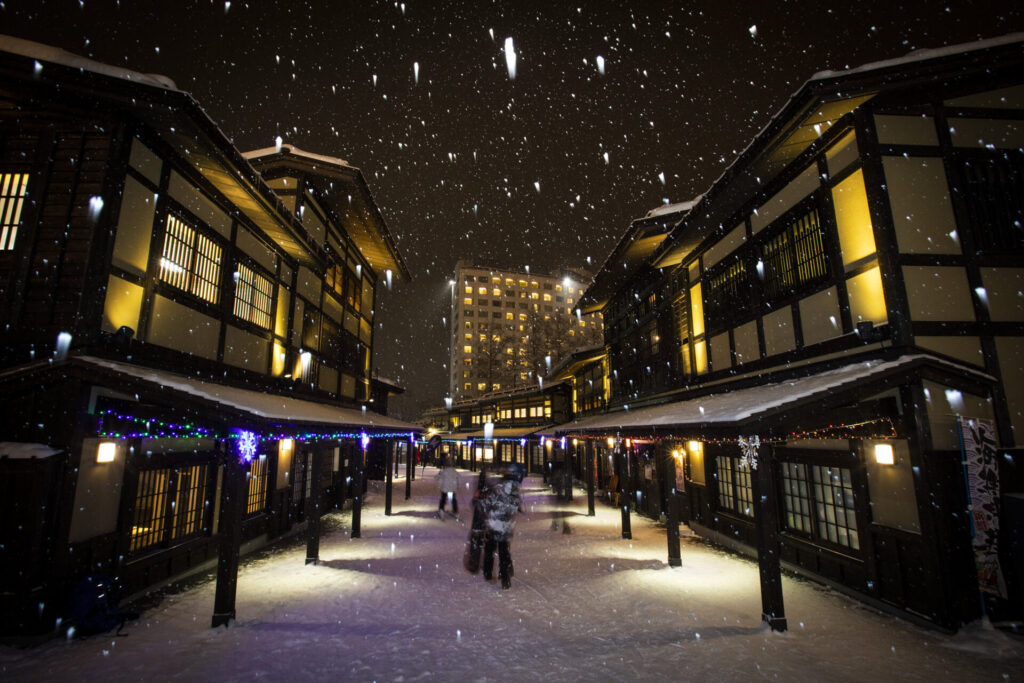 Enjoy hot springs and snow activities with the whole family! 
【Niseko Annupuri International Ski Area】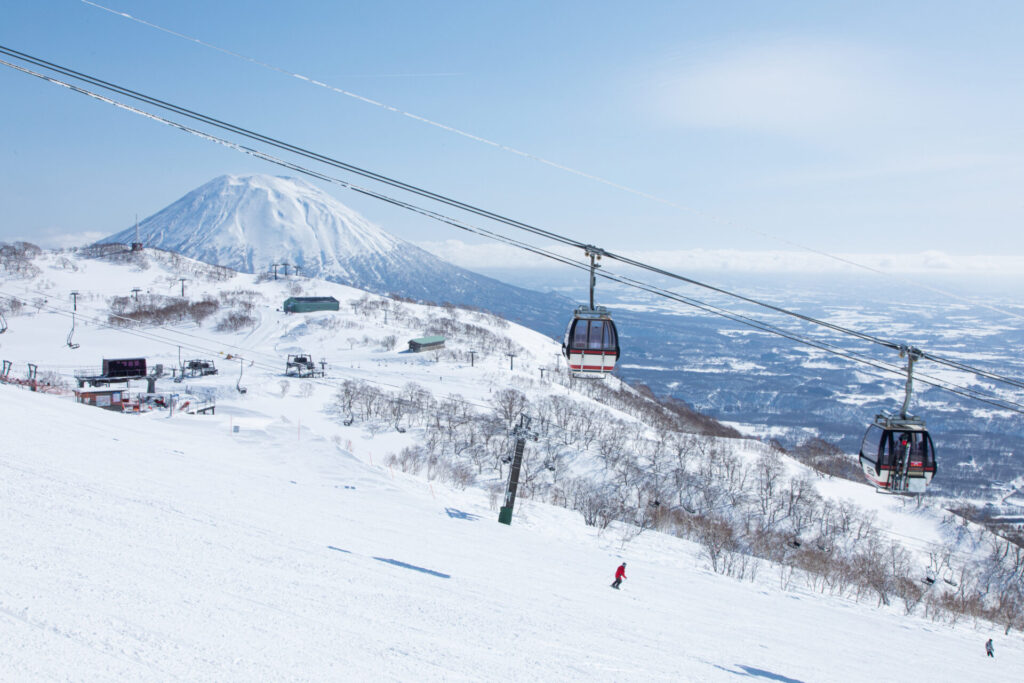 This ski area has 13 courses catering to every level, and it is recommended for those who want to try skiing or snowboarding for the first time, because there are three spacious courses with gentle grades for beginners below the halfway point on the slope. There is also a sledding course for kids in the area at the foot of the mountain.
At the Niseko Northern Resort Annupuri hotel in this ski area, they provide activities you can enjoy as a family like snowshoeing and snowmobile tours. After playing in the snow, why not extend your visit to one of the nearby hot springs, such as "Ikoino Yuyado Iroha" or "Niseko Konbu Onsen". Enjoy a taste of paradise, soaking in the warm water and letting the tension in your body melt away.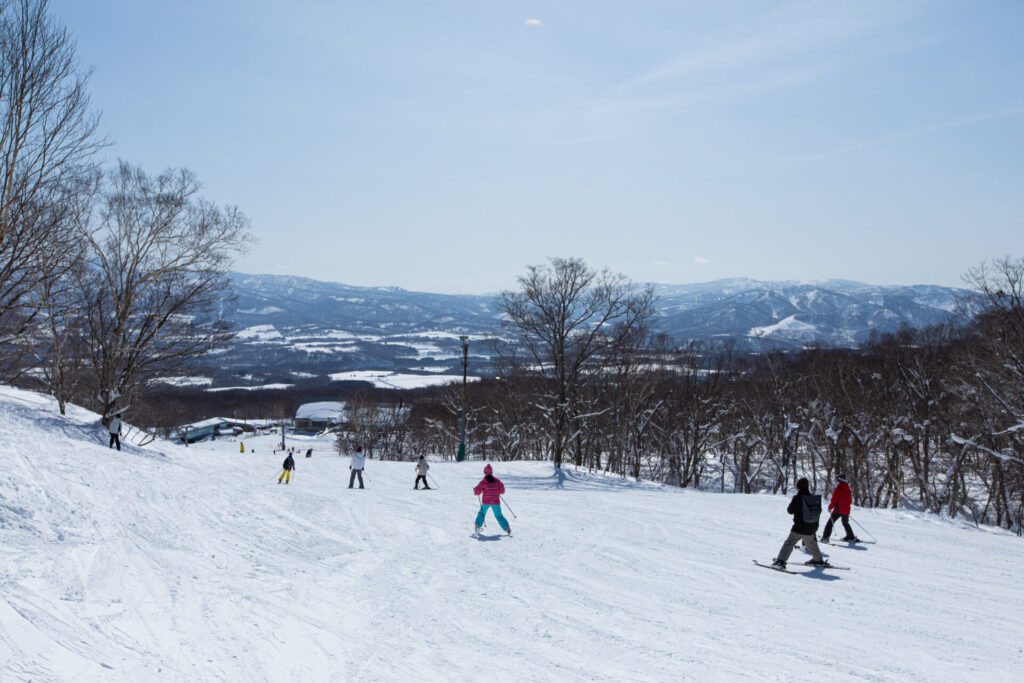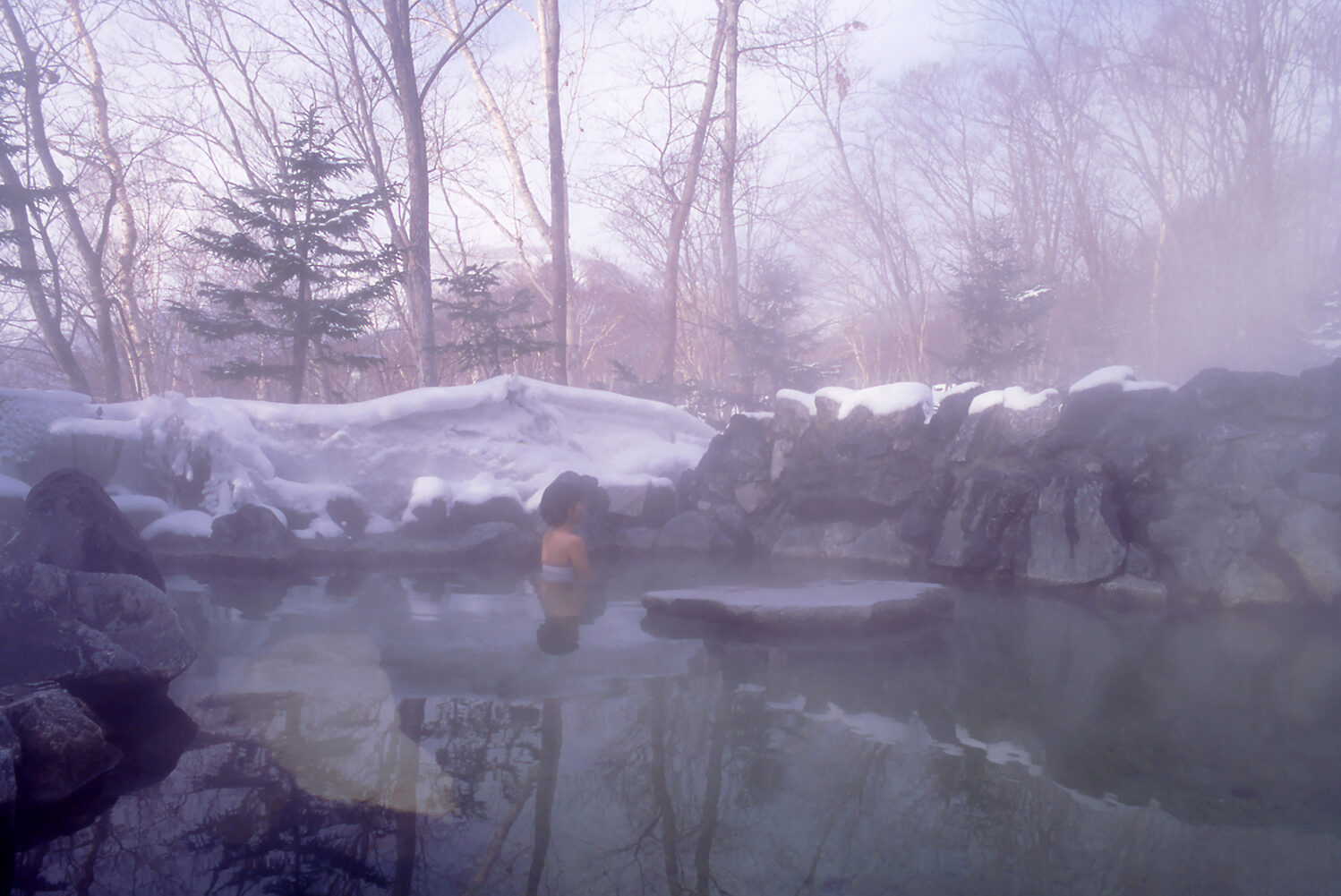 Enjoy an evening in the beautifully illuminated facilities at the foot of the mountain 
【Furano Ski Resort】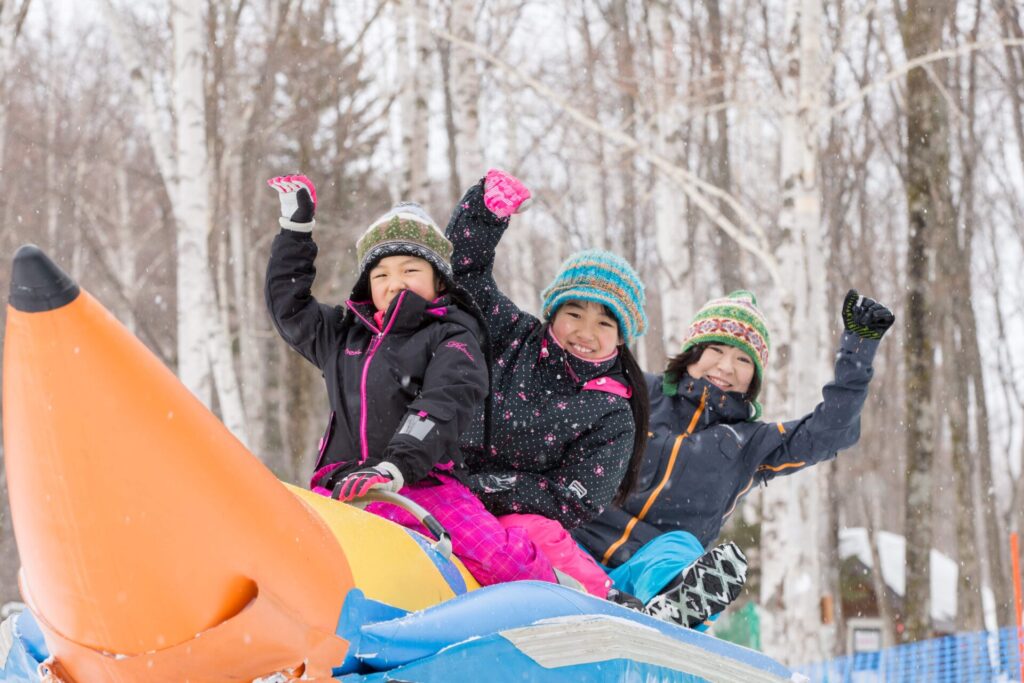 This ski area is divided into the Kitanomine and Furano zones, where visitors can enjoy the best powder snow. In particular, the Furano zone offers quick access close to the summit via a 2,330m ropeway, and even first-timers can enjoy a long leisurely run if they ski down the beginner course from there. There are many family-oriented facilities at the foot of the mountain, especially in the area around the New Furano Prince Hotel, which has the Beginner's Lesson Zone, the Snow Strider Experience Course, and Waku Waku Family Snow Land, where you can enjoy all kinds of snow activities. Also popular are Furano Kan Kan Mura, where you can have fun after dark surrounded by magical illumination, and the Ningle Terrace shopping zone, which offers a wide variety of items like unique handcrafts by local artists.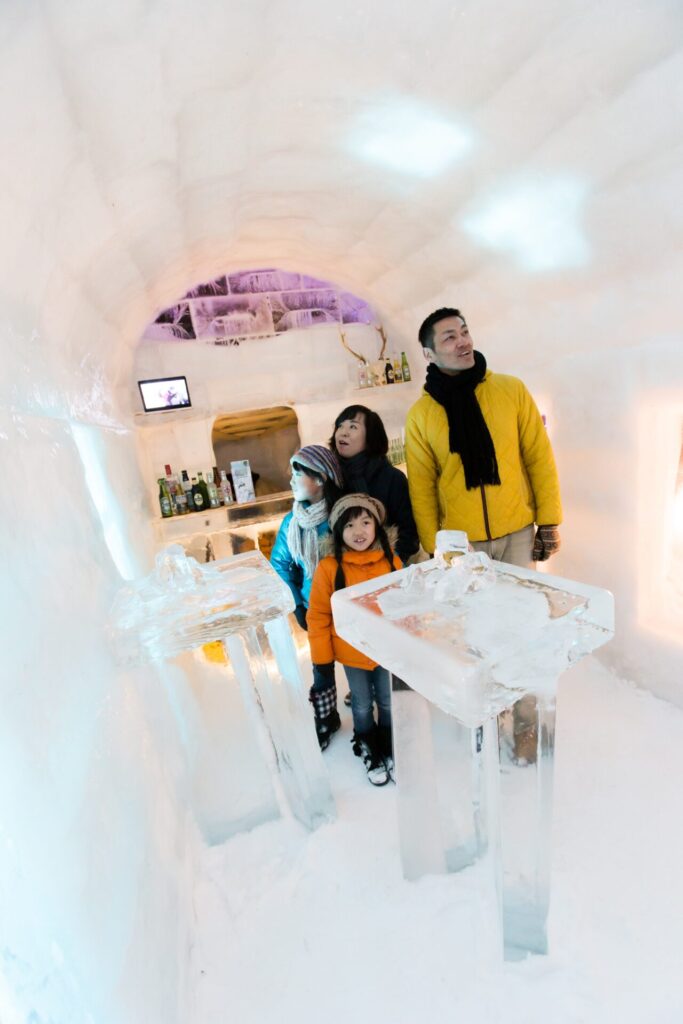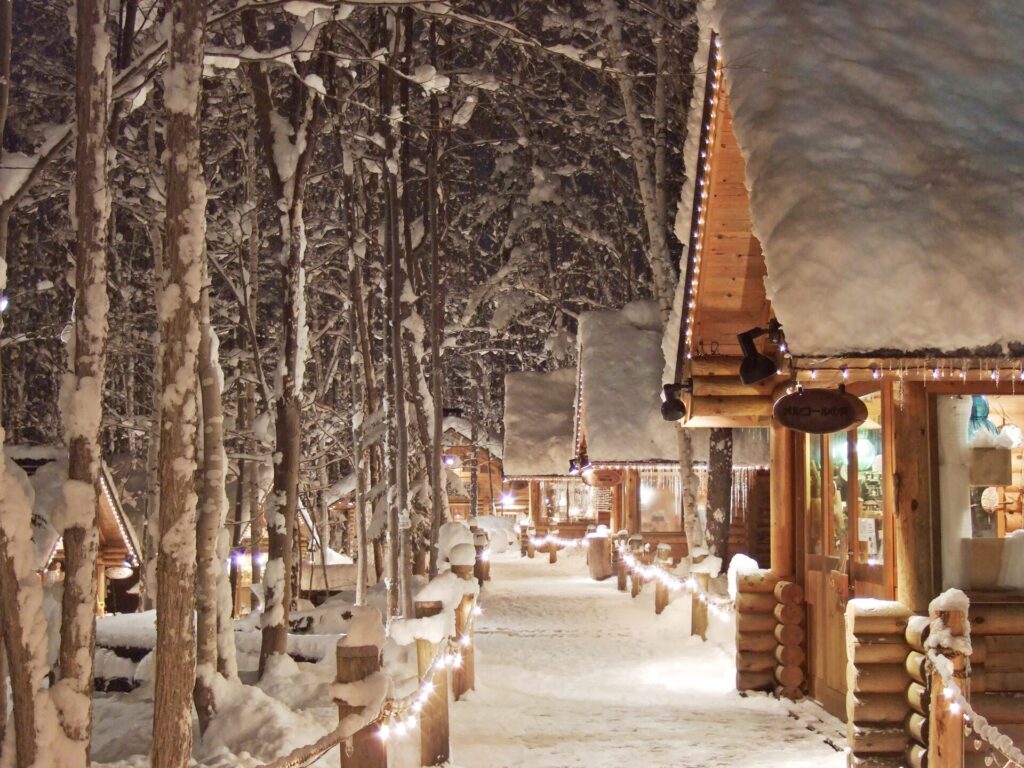 The wide range of attractions include an ice hotel and indoor pool 
【Hoshino Resorts TOMAMU】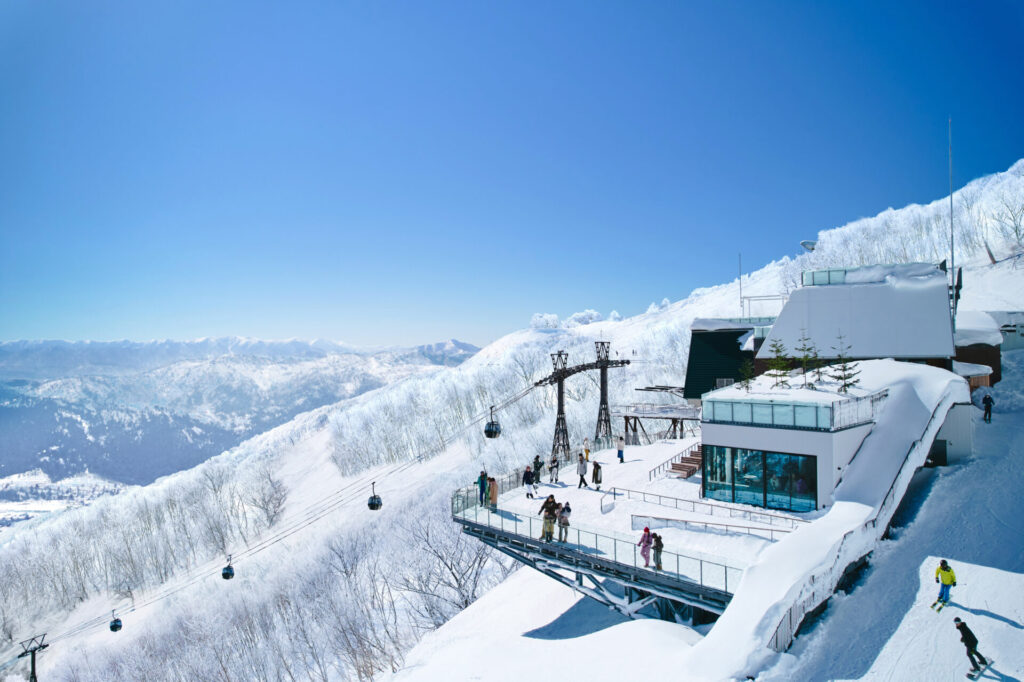 From advanced skiers to families, and even travelers looking forward to their first snow experience, people of every level can enjoy themselves here. There are 29 courses laid out on the slopes of the two mountains, featuring a beginner zone with a snow escalator provided at the foot as well. There are lots of other facilities offering fun activities aside from skiing and snowboarding, including the Unkai Terrace that looks out on the snowy landscape near the summit, the Ice Village with an ice hotel, ice church, and skating rink, and the Mina-Mina Beach indoor pool. At the GAO Outdoor Center, they offer activities for small children like a snow sledding park, kid's snowmobiles, and banana boats, as well as daycare service in addition to tours that include snowmobiling, snowshoeing, and snow camping.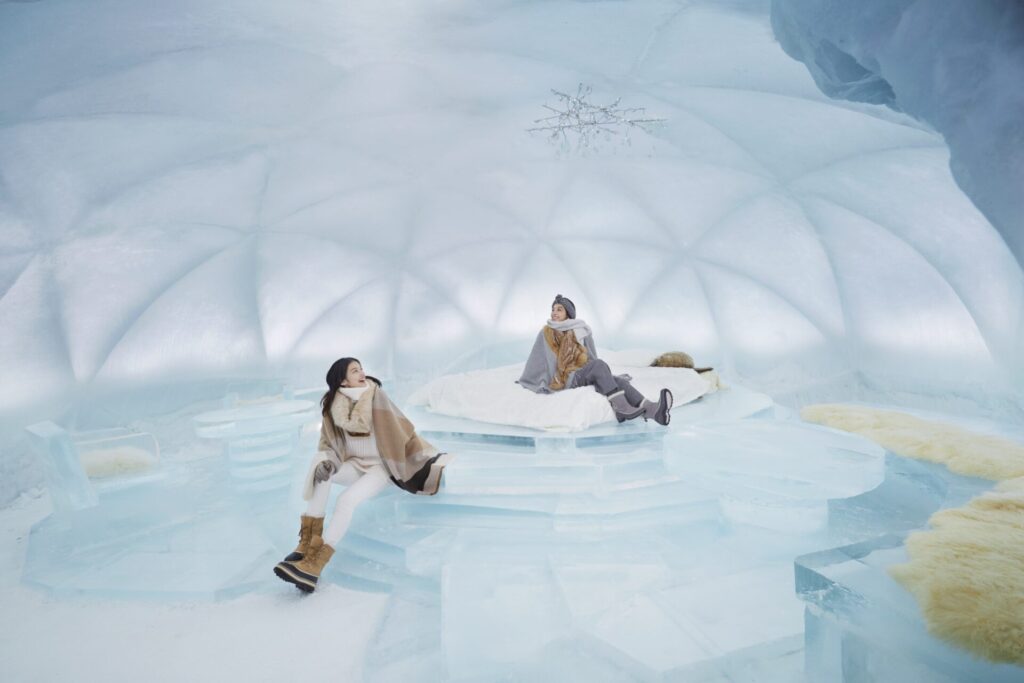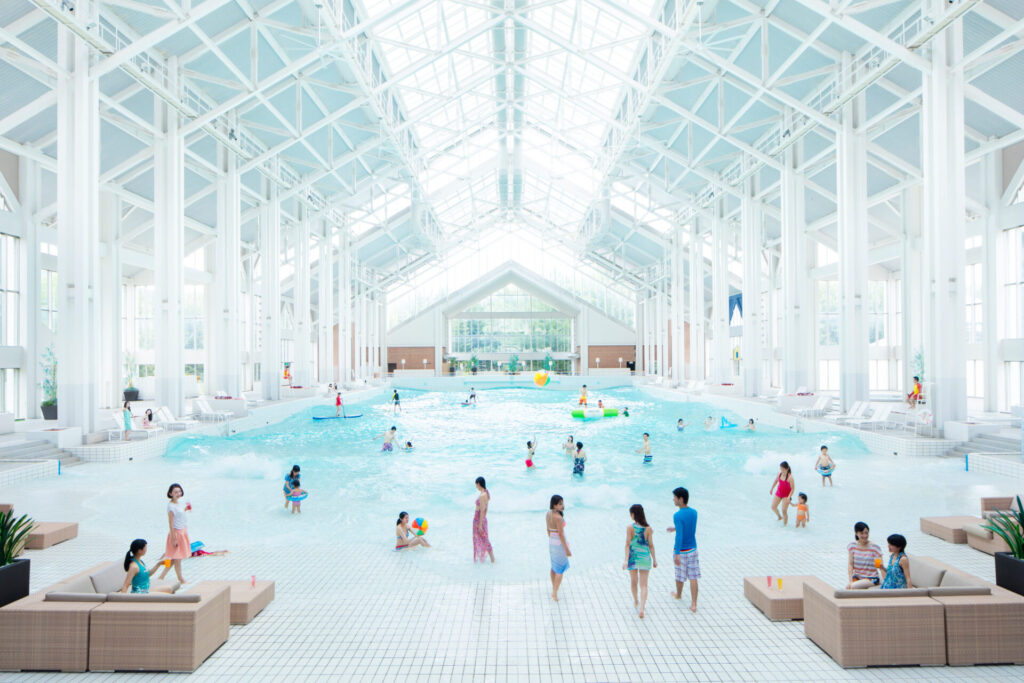 Providing activities that let you experience Hokkaido's great outdoors 
【SAHORO SKI RESORT】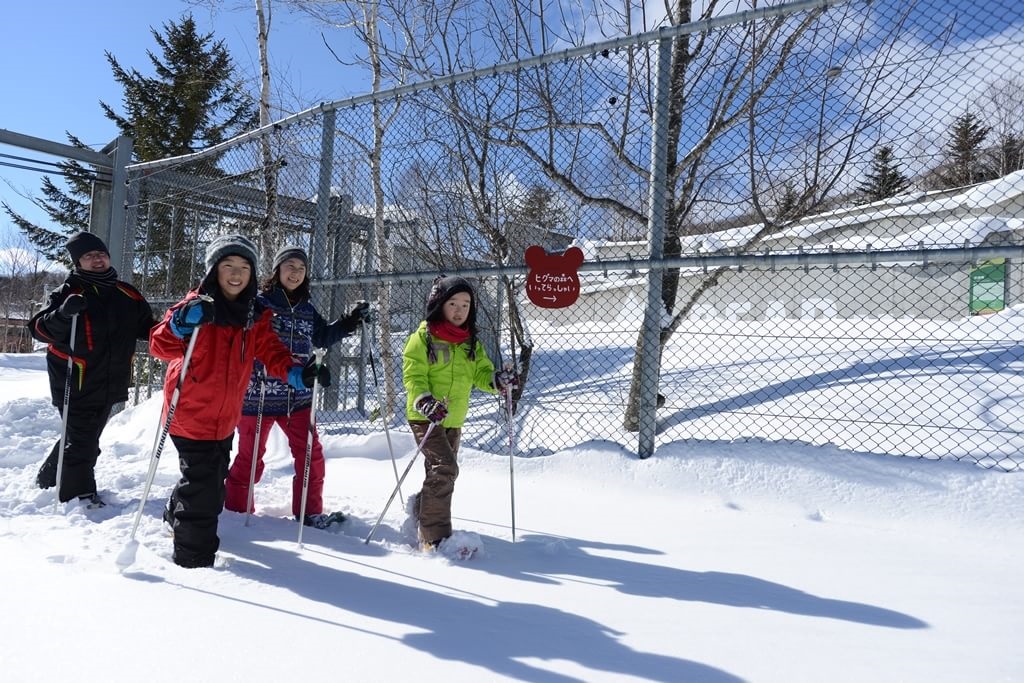 This dynamic ski area stretches across the slopes of the Sahoro Mountains overlooking the Tokachi Plain. One attraction is that there are courses for beginners, so you can try skiing and snowboarding safely on high quality powder snow. It is also known for having many unique activities. For example, the Snow Groomer Shibare Night Tour is a romantic nighttime ride to the summit on a snow groomer to take in the view of the silvery-white world under a sky filled with stars. Also popular is the Pond Smelt Ice Fishing Tour in heated tents placed on the frozen Lake Sahoro. Any pond smelt you catch are turned into tempura so you can enjoy eating it on the spot. There are many other popular plans with a unique Hokkaido flavor, like the Brown Bear Fuyugomori Watching Tour, which lets you see bears hibernating through the winter.