Fun skiing and recommended ski resorts by area| SAPPORO Area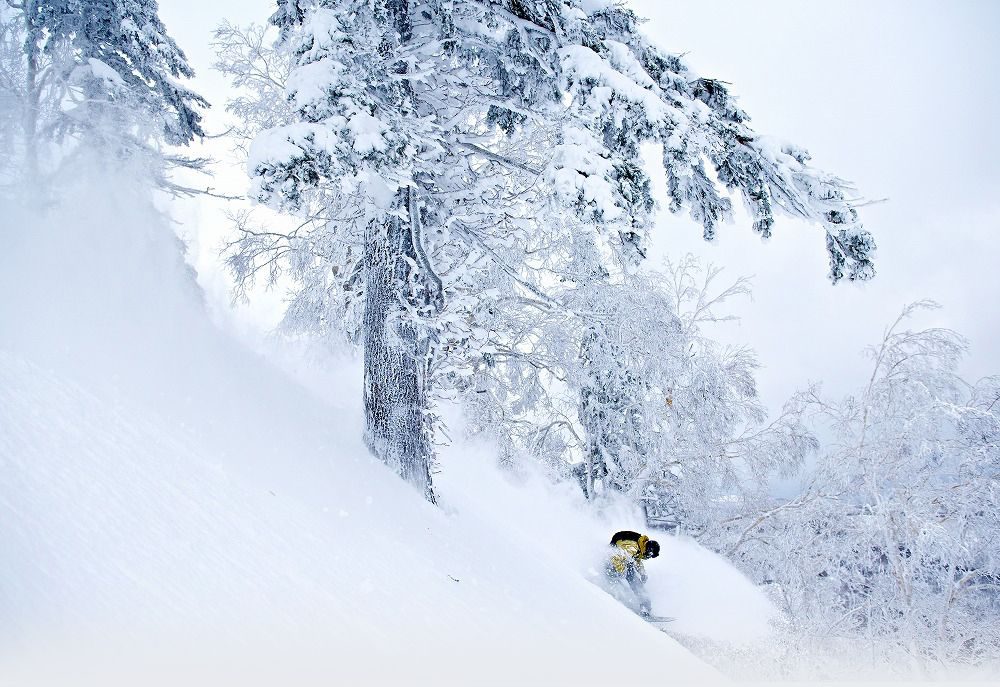 What is the Sapporo area like?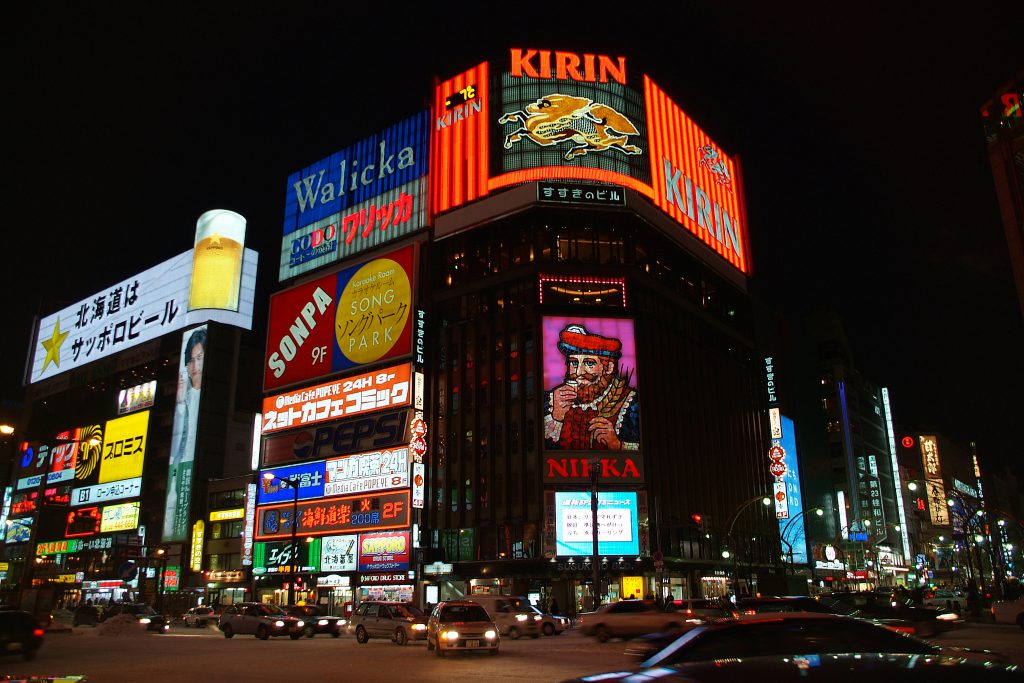 On an average, it snows in Sapporo around 130 days of the year, which amounts to about 600cms of snowfall in the city alone. It is Japan's northernmost capital city, with a population of around 1.9 million people. It is unusual to find such a large city that experiences such heavy snowfall anywhere else in the world.
The cold, moist air which forms above the Sea of Japan hits the mountains surrounding Sapporo, causing heavy snowfall in the area. A number of ski resorts are located within an hours' driving distance of the city, including TEINE SAPPORO (40mins), Kiroro (60mins) ,Sapporo Kokusai (60mins). With such quick and easy accessibility it is easy to enjoy the best quality JAPOW from the moment you land!
Sapporo is the political, economic and cultural center of Hokkaido. It is charming and easy to move around for travelers. As Hokkaido's capital city, Sapporo features all kinds of attractions besides skiing, including the Sapporo Snow Festival- one of Japan's biggest winter events.
Area Mountain features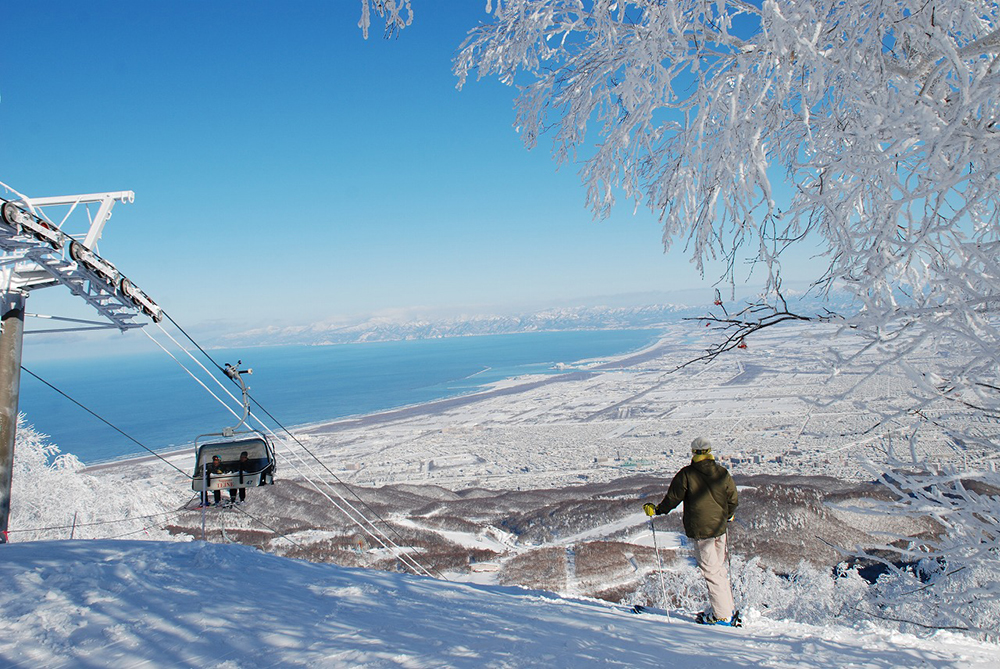 The Sapporo area is characterized by its low altitude mountains and plenty of forested area where you can enjoy tree runs. The area also features some great views of the Sea of Japan from the slopes.
Weather and snow features
As Sapporo faces the Sea of Japan, cold air blowing from Siberia and water vapor from the Sea of Japan create dense snow clouds, which hit the high mountains bringing in large amount of snowfall on the west coast of Hokkaido. These unique weather conditions mean that Sapporo experiences heavy snowfall, even though it is an urban city.
And the snow quality is perfect Japan Powder. Snow comes early in Hokkaido, so some ski resorts start the season as early as November every year, meaning that there are no shortage of opportunities to experience the finest powder in Japan. During '20 – 21 season, Sapporo saw continuous heavy snowfall from December.
The highly changeable weather conditions of January and February bring heavy snowfall for days on end, which makes this the best time to aim for powder snow. The number of sunny days begins to increase in March, but the quality and quantity of snow on the slopes remains consistent throughout the month. You can enjoy skiing in the Sapporo area until around the end of April.
---
Recommended resorts in the area
You can also get the finest powder on a day trip from Sapporo
KIRORO SNOW WORLD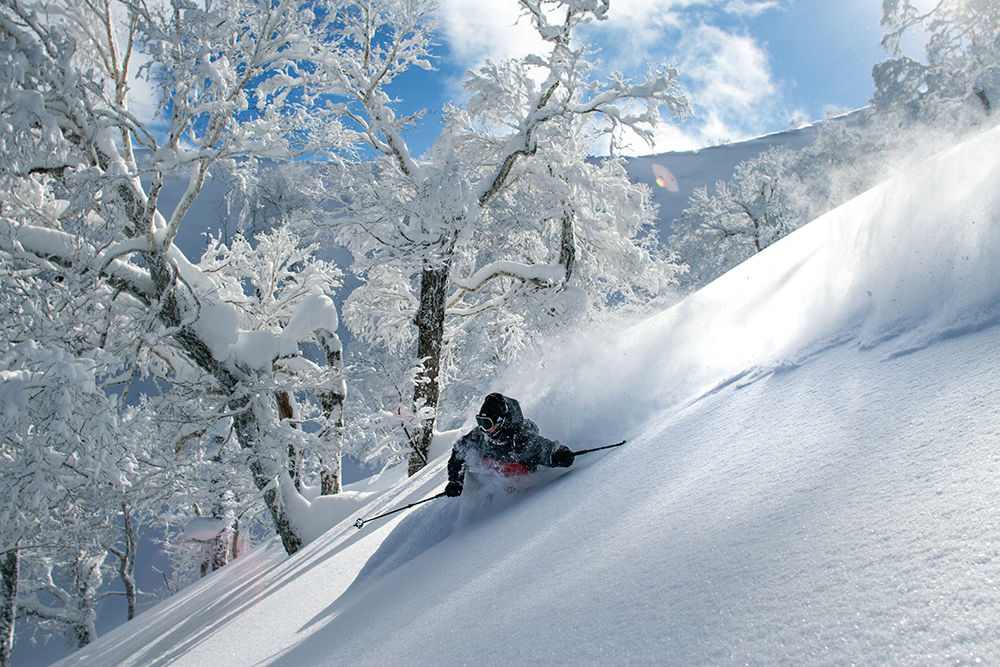 Kiroro is well-known for its good location, about 90 minutes from Sapporo city. It snows here almost every night, so the course condition is reset by morning. The amount of snowfall during high season is one of the largest in Hokkaido.
There are many terrain-rich courses suitable for powder riding, and the temperature is low, keeping the snow quality at its best from day one when season starts. This is why Kiroro is becoming more and more popular among guests from abroad.
---
Located in the Sapporo suburbs, a resort with plenty of snow and easy visits to famous onsen hot springs
SAPPORO-KOKUSAI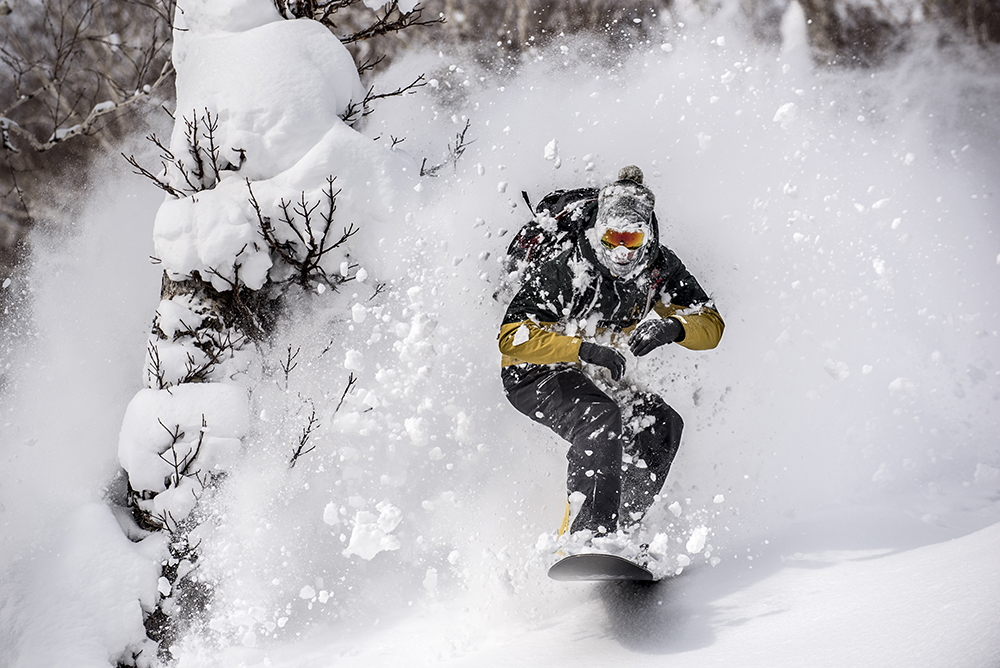 Plenty of powder snow falls on Sapporo Kokusai Ski Resort, which is located only an hour away from Sapporo city. Most people who visit Sapporo spend a full day here, their target being the resort's un-groomed downhill course which has a slope of 30°.
One gondola trip will take you to the start of a long 2.2km course which runs all the way down to the base of the mountain, giving skiers a good run. Jozankei Onsen is also easily accessible, so you can combine powder and hots springs in the ultimate winter itinerary.
https://www.sapporo-kokusai.jp/en/
---
One of the steepest slopes in Japan
SAPPORO TEINE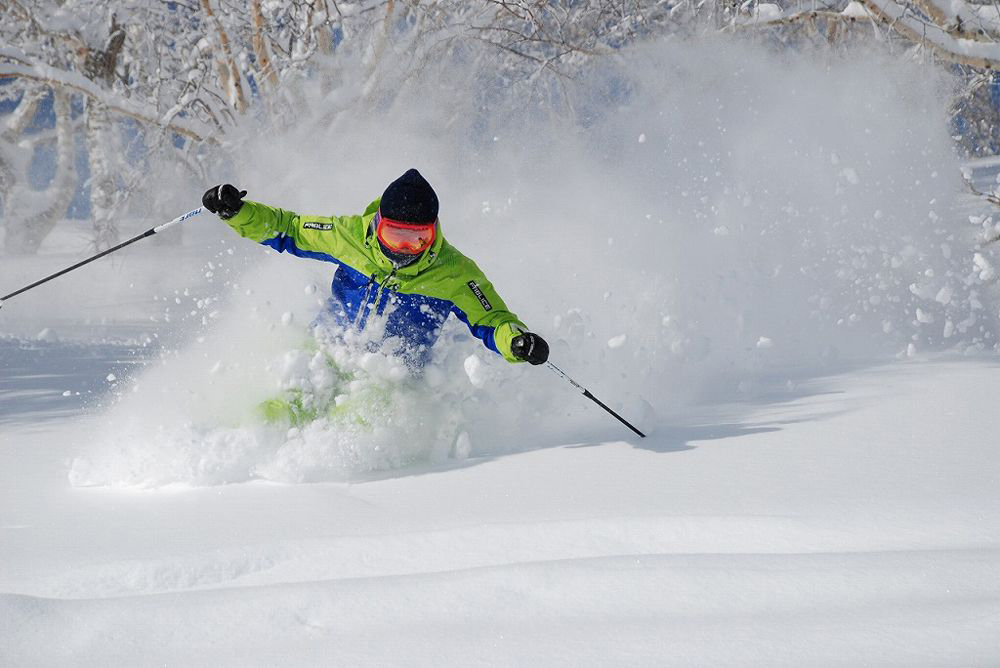 About 40 minutes from Sapporo city. From the summit (1,000m), you get a panorama view of Sapporo city and Ishikari Bay while powder riding. Teine is famous for its "Kitakabe Course", a non-compacted snow slope with a maximum of 36° and a tree run with varying terrain. It is an irresistable Steep & Deep world for the advanced skiers. Nature zone around the sparse forest is also an attractive spot.
https://sapporo-teine.com/snow/lang/en/
---
Convenient ski resort 20 minutes from Sapporo
BANKEI SKI RESORT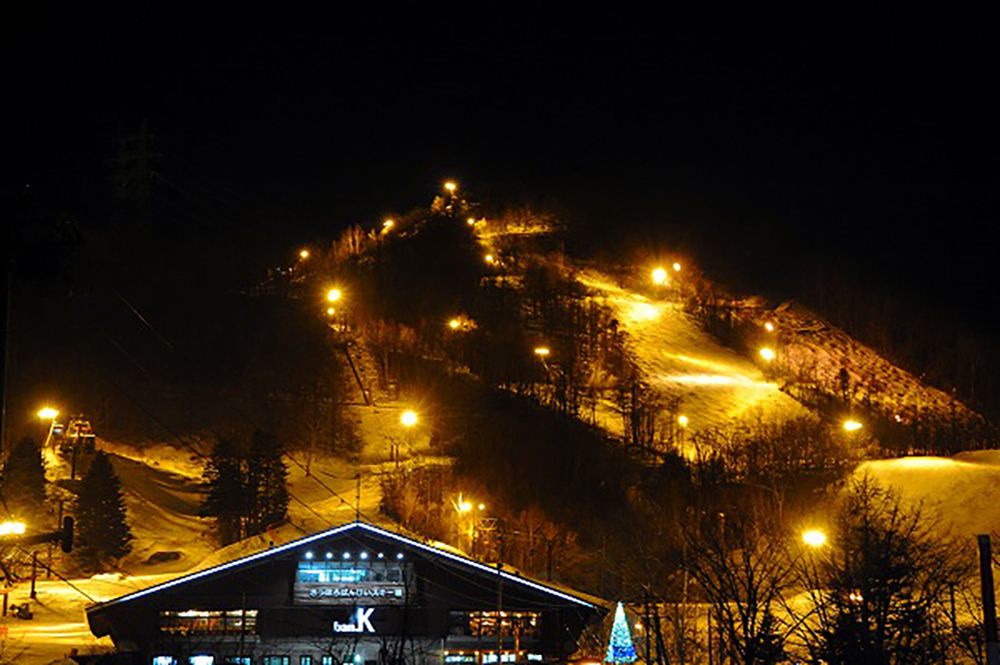 A good range of high-spec gears is available for rental, so even if you go empty-handed, you are still sure to be well-equipped. Perfect for travelers who want to make the most out of their day on the slopes.
One of the perks of Bankei is that it remains open for night skiing until 22:00 every day. At night, the temperature drops dramatically making the snow even easier to glide on. Bankei is only a 20 minute drive from Sapporo city, so after a day of sightseeing, it is nice to be able to drop by for a ride.
https://www.bankei.co.jp/home-english/
---
Tips from the Masters – Skiing Hokkaido using Sapporo as a base
The best way to get the most out of your trip is gaining some knowledge from a master's wisdom and experience. We asked Mr Nara, a mountain guide who runs a guesthouse in Sapporo, to share with us about the charm of being based in Sapporo and what kind of trips we can enjoy.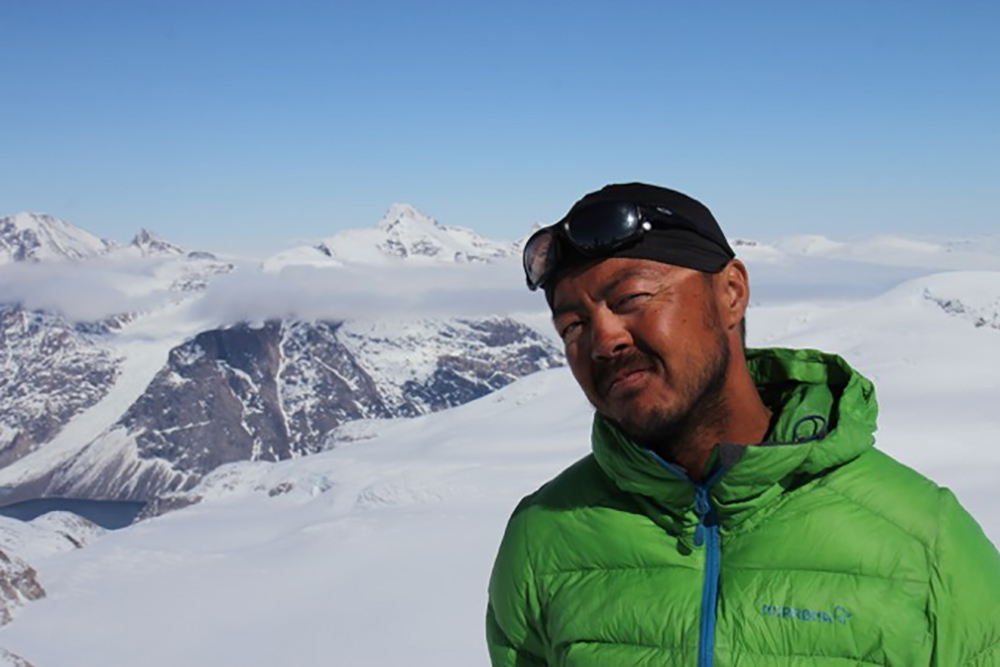 Wataru NARA
Nara is A mountain guide and world-traveler, born in Sapporo. In the year 2000, he snowboarded from McKinley summit. He has also spent two winters living in Antarctica with the National Institute of Polar Research.
He has opened a guesthouse and diningBar SappoLodge (next to Sapporo Susukino), fulfilling a life-long dream. Here, he provides information on powder and backcountry in the Sapporo area to overseas guests from around the world.
Fulfilling, satisfying experiences you won't find anywhere else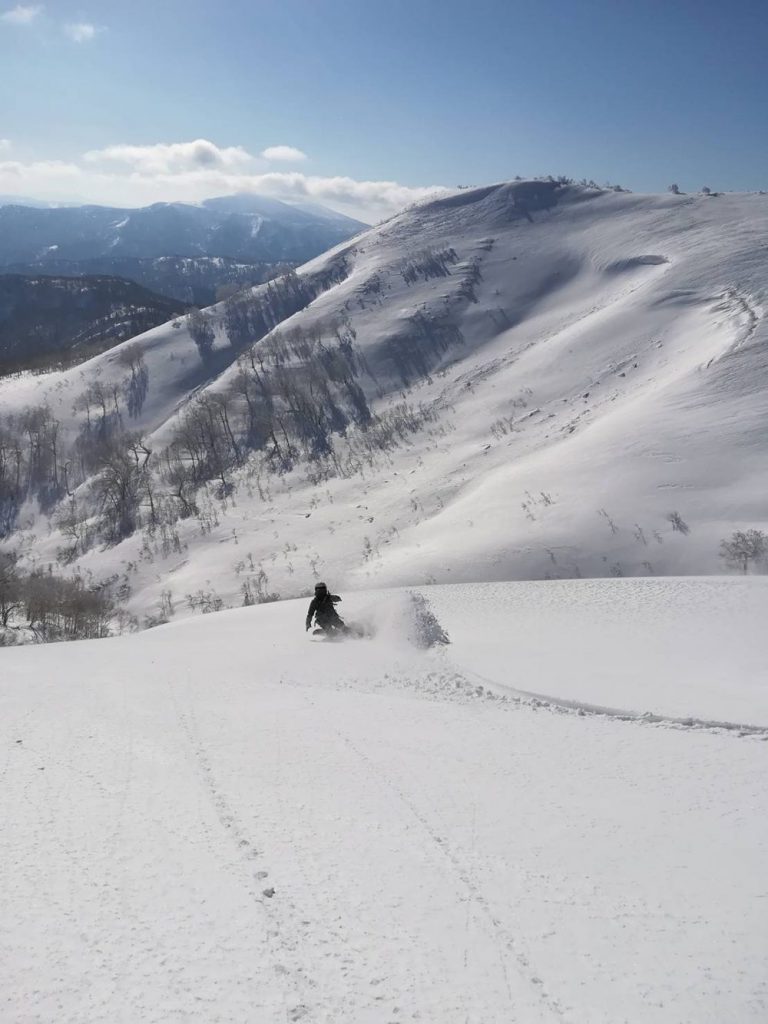 The charm of being based in Sapporo
NARA

The best things about staying in Sapporo are that you can enjoy the finest powder whereever and whenever you want, and there are many places to eat delicious food; even on bad weather days, there are also places to enjoy. All this, combined with a touch of art and culture, makes Sapporo a rather unique city. There are many fun things to do here, so you can enjoy both the city and the mountains to the fullest.
Surprisingly, not many people know that there 30 mountains around Sapporo that are suitable for backcountry. Many of these mountains are almost completely empty of people, so you won't see anyone else around. I like to enjoy leisurely rides on the powder as I interact with guests, which I think is only possible from a Sapporo-base.
Backcountry around Sapporo and flexibility in choosing a mountain with good conditions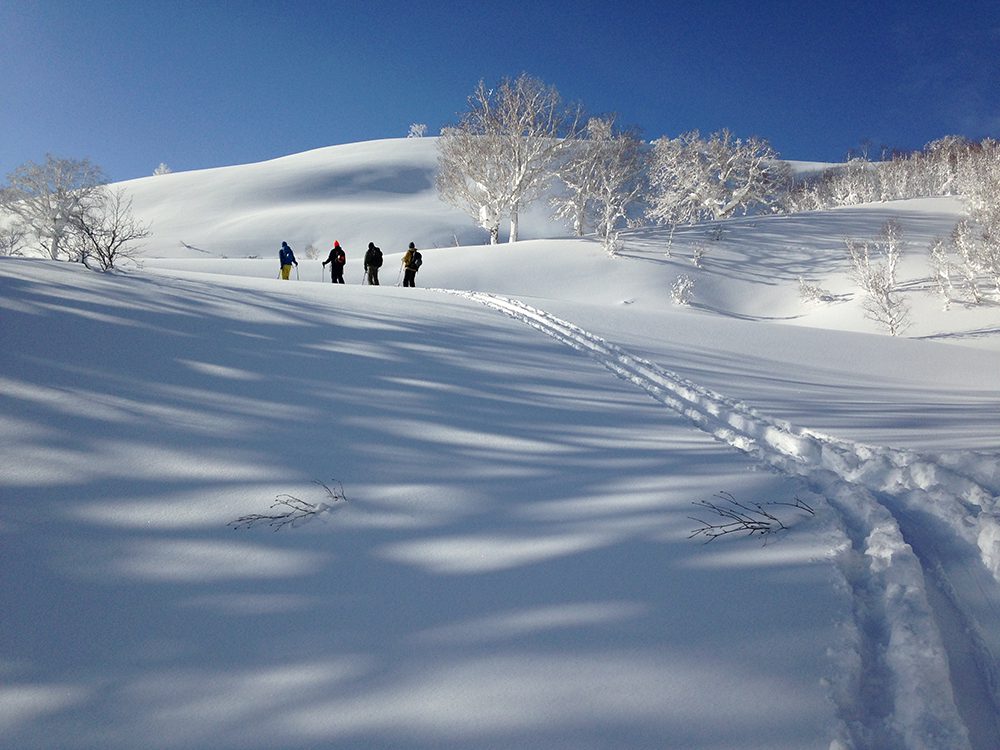 NARA

When I conduct backcountry guiding based out of Sapporo, I decide the destination according to that day's weather, slope and wind direction, etc. There are countless backcountry spots within an hour's drive in the suburbs of Sapporo, which gives me the flexibility to choose a mountain with good conditions.
Next I will consider the resort's ease of access in order to maximize the amount of time guests can spend skiing. The closest resort from Sapporo is Sapporo Kokusai, where you can use the gondola to easily get out to the backcountry areas's of Mt Shiraidake or Mt Asari.
Kiroro's backcountry areas are also easy to reach with lift access. The most popular method of access is to hike from the top of the gondola to Mt Yoichi. It has one of the largest slopes in Hokkaido, and a long, wide slope with an altitude difference of 400m or more. You can ski from two to four long backcountry slopes. I think that Kiroro's backcountry slopes are satisfying for visitors from abroad too, although it may be a bit challenging for people who are bad at walking.
For those who can't walk as far, I think it might be a better option to slide down from the Kiroro's side country within the controlled area, using one-day pass. It's a large field-based tree run with varying terrain and Kiroro's deep powder. There is a gate, so approval is needed to enter. It is also necessary to equip yourself with avalanche gear.
Choosing a mountain according to overseas guests' requests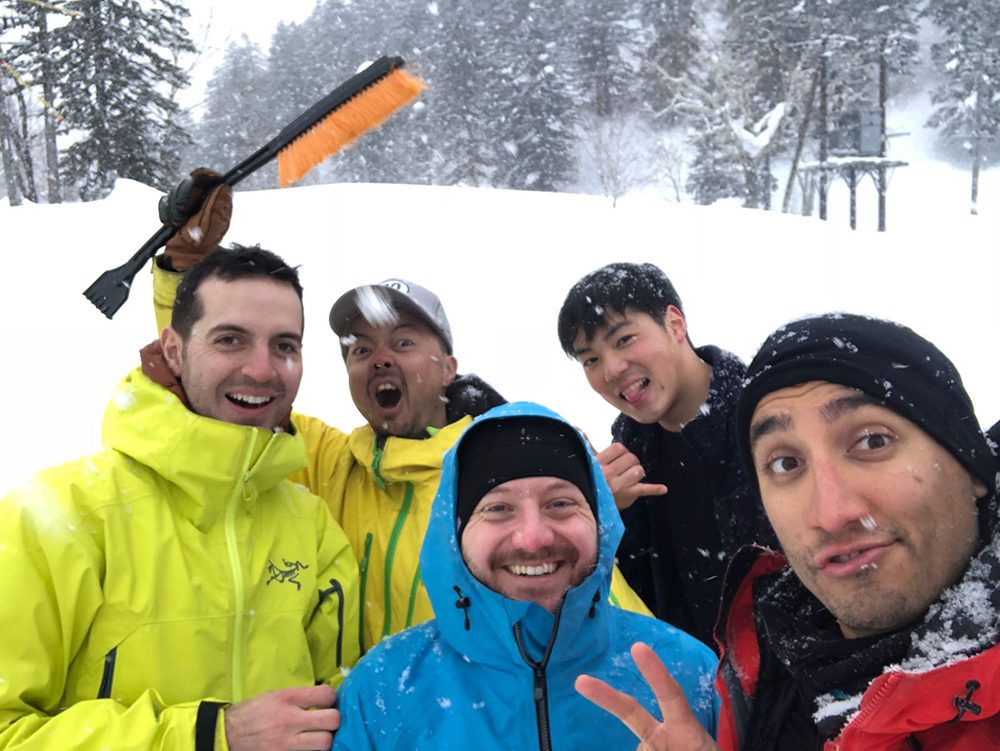 NARA
Guests who visit my lodge are people who love skiing. They are mainly from America, Canada, Australia and Europe. Most are self-claimed advanced skiers, who can slide on slopes freely.  Everyone says when they arrive, " I want good slopes with easy access" I'm not tired, I want the best slopes.
With this in mind, places with lift access like Mt Yoichi (1,488m), Mt Shiroi (1,301m) and the slightly lower Mt Shiribetsu (1,107m), they are all good. I think Mt Yoichi is the best for guests from abroad.
On the other hand, some guests who have more energy say "it doesn't matter how tiring it could be, just take me to the large slopes in Hokkaido". In this case, I would guide them to mountains with higher altitudes, like Mt Yotei (1,898m), Niseko's Annupuri (1,308m), or Mt Mekunnai (1,220m). Niseko can be visited in a daytrip from Sapporo.
Answer to requests beyond itinerary and skiing level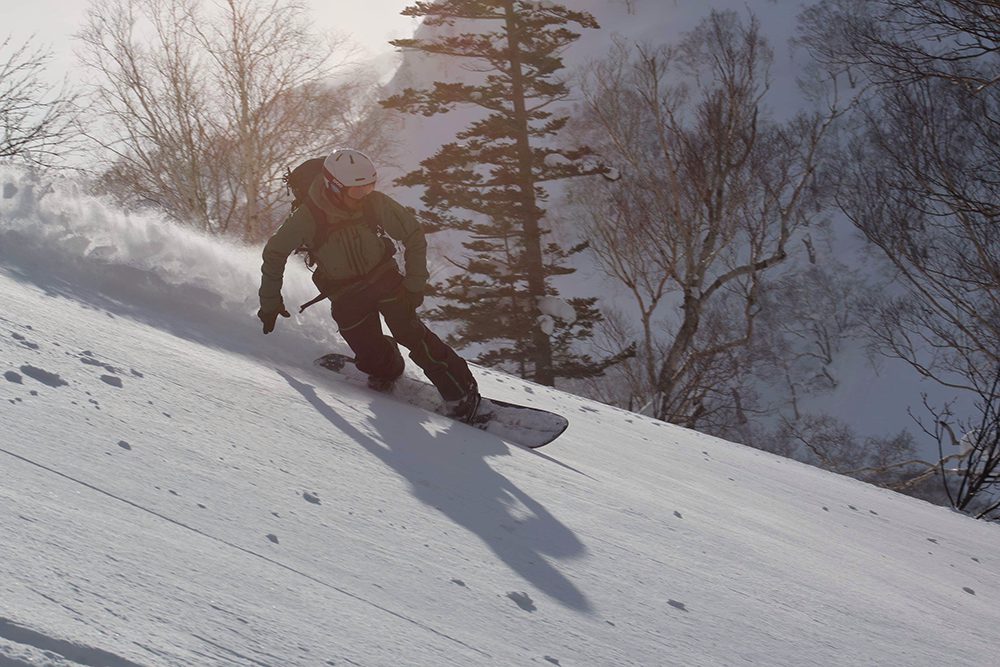 NARA
In addition to helping Sapporo-based guests choose which slopes to ski, I can also help make arrangements for any special requests they may have. For example, for guests who stay for 3 or 5 days, I can help with planning an itinerary which allows them start from easy course and gradually step up.
There are many mountains that are suitable even for beginners. Taking some factors into consideration like the climbing time, pace, physical fitness and techniques, you can choose one that you would enjoy, including the side country within controlled areas. In this case, a private tour is recommended. I will communicate with guests through emails to find out their requests in advance, and then make some recommendations.
I have also helped with requests such as: "Since I'm in Sapporo for 3 days, I want to spend 2 days skiing and take a day's break in the middle for eating delicious food". Overseas guests enjoy eating, so I answer to these requests a lot. There are in fact many different kinds of food in Sapporo. From seafood to meat, chinese, soup curry, we have everything.
Aside from that, there are dozens of hot springs within an hour reach. With this level of flexibility, we can make various arrangements, and this is what is so amazing about Sapporo.
A fulfilling 5-day fulfilling plan that will satisfy overseas guests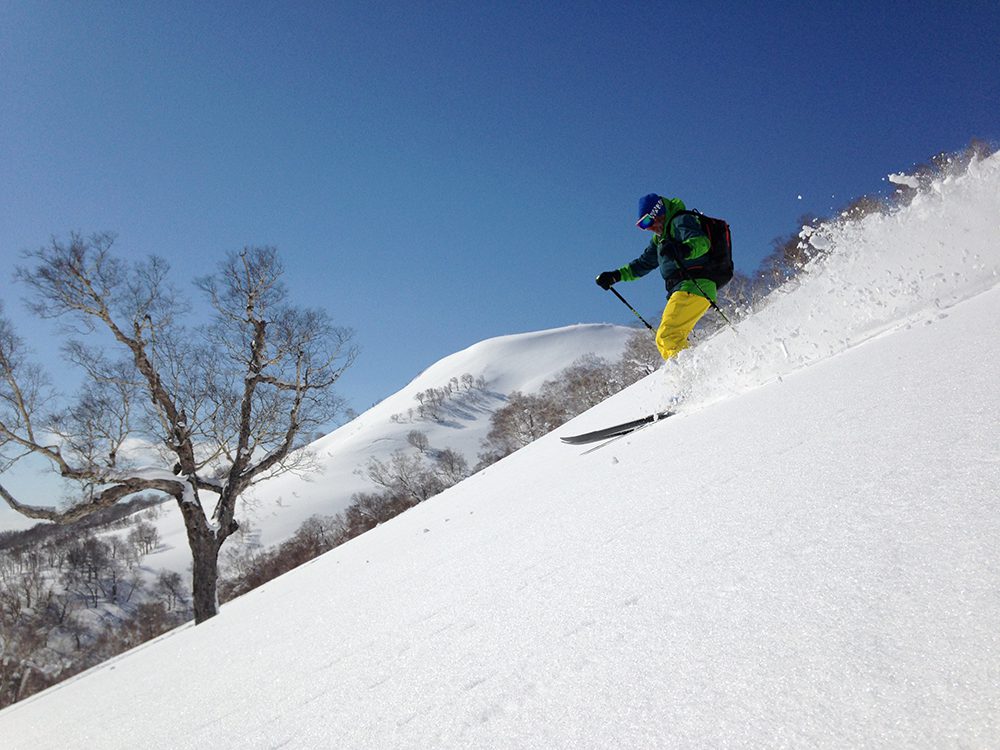 We asked Nara for an example of a 5-day itinerary that he recommends to overseas guests who want to enjoy their stay in Sapporo to the fullest.
NARA
On the first day, we will use ski resort as a warm up with some sidecountry. On the second day, from ski resort we will hike up to the deep mountains for backcountry.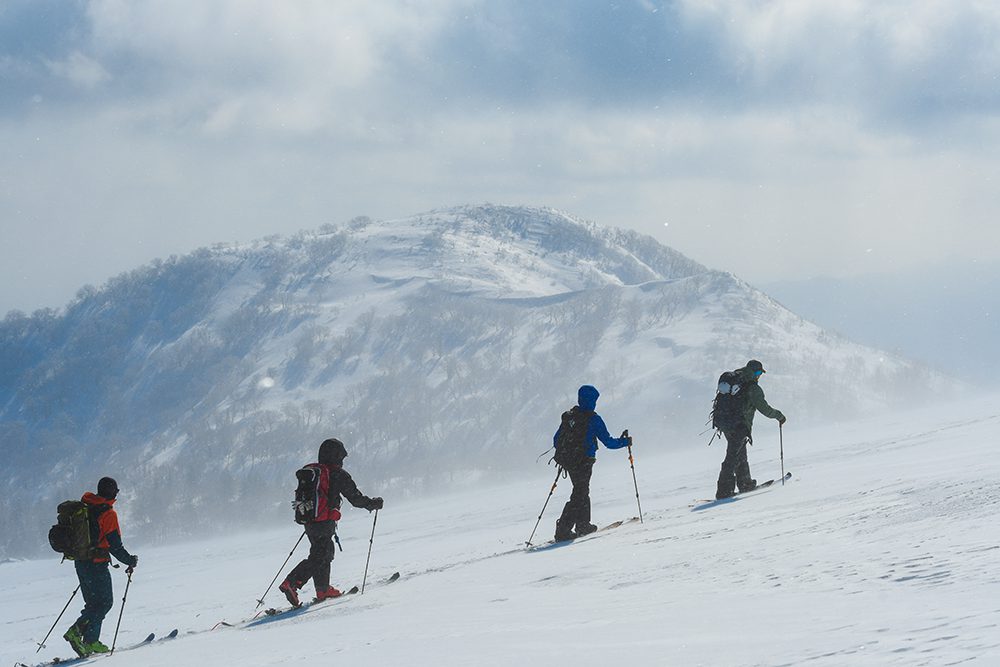 Then on the third day if feeling a little tired, we can go wakasagi smelt fishing or some other sightseeing activities that are easy on the body, and have a relaxing chat drink at the lodge bar.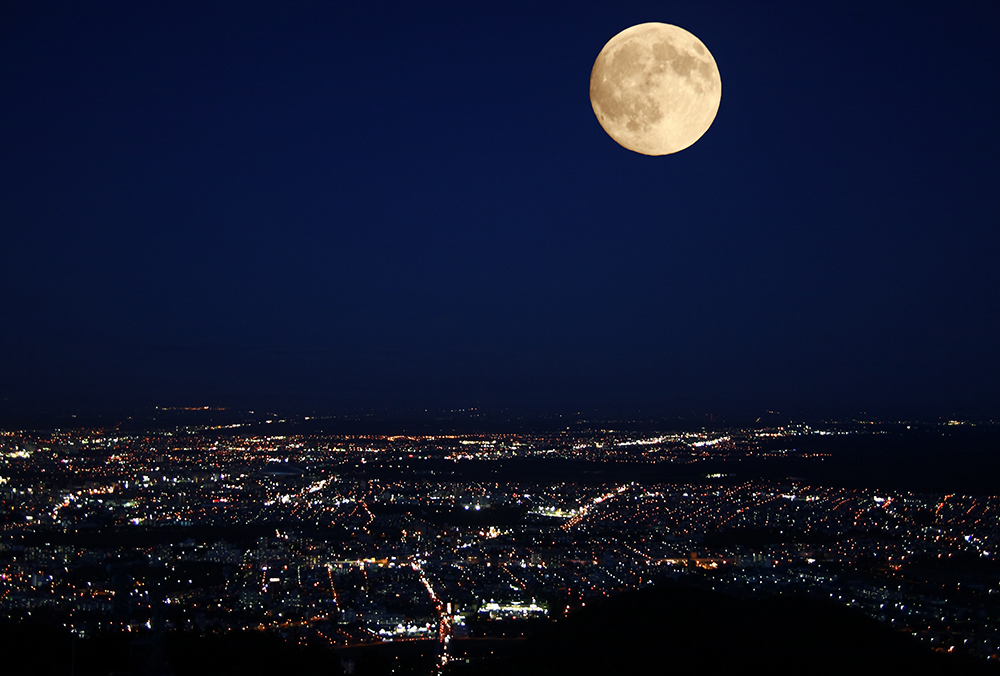 Alternatively I might suggest a night out to Mt Moiwa, which I'd like guests from abroad to experience. From Sapporo, this is the nearest ski resort with a ropeway. The night view of Sapporo is incredibly beautiful. Besides, there are few other foreign guests around.
On the 4th day, backcountry again, setting out early in the morning to go a little farther. Day trips to Asahikawa, Niseko and Furano are all possible within a day trip if you set off early in the morning.
On the last day, I'd recommend a symbolic mountain, like Mt Yotei, or Shakotan-dake. Shakotan-dake is a large slope overlooking the sea, so it's an interesting place. But most people want to ski a lot, so it's best left to the final day, as travelling takes up a few hours. There are dozens of mountains in the suburbs of Sapporo, so five days can pass in a blink of an eye. I always hope that visitors will come back the following year to explore even more of Sapporo's slopes.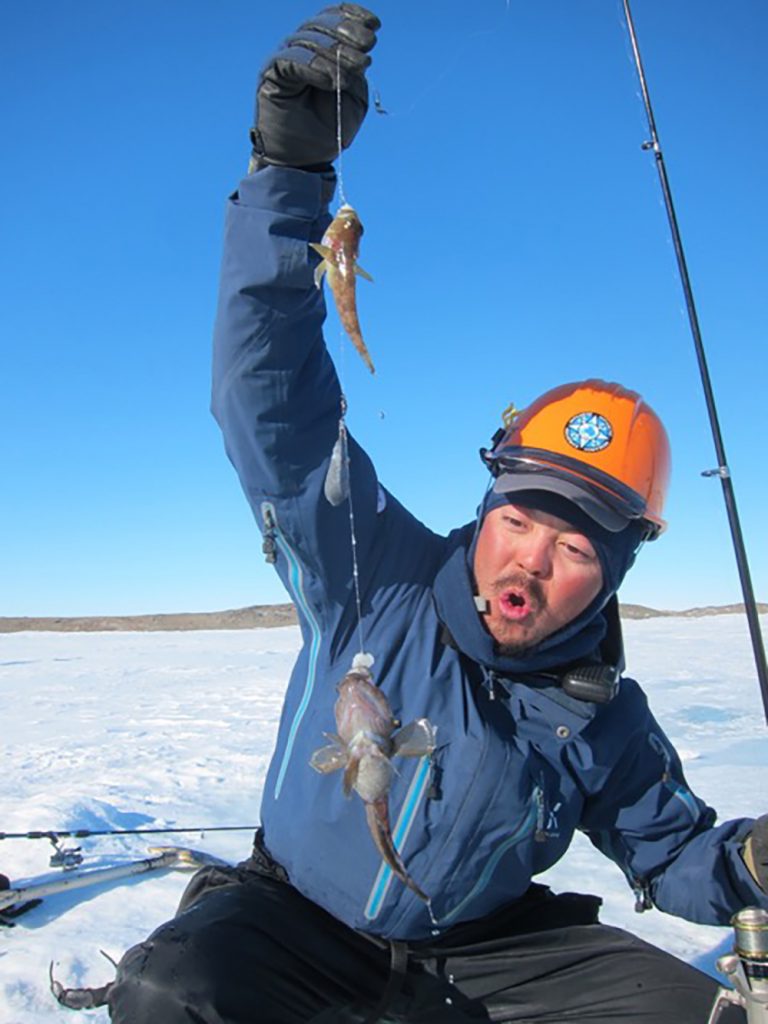 Points for overseas guests to enjoy Hokkaido's winter to the fullest
To make the most out of your trip, it is best to use a guide service to take you to mountains with the best conditions. Of course some people prefer to rent a car and travel on their own, but if you choose to join a tour you are guaranteed to have twice as much fun.
In order to enjoy your trip to the maximum, I think that it's good to get various information from locals.
To update our guests with the latest information, we are always at the guesthouse and bar. Everyone has different requests, but if you let me know I can give you any advice on anything from mountains, to seaside spots, sightseeing, or food!
---
Enjoy Hokkaido's winter based in Sappo Lodge
Sappo Lodge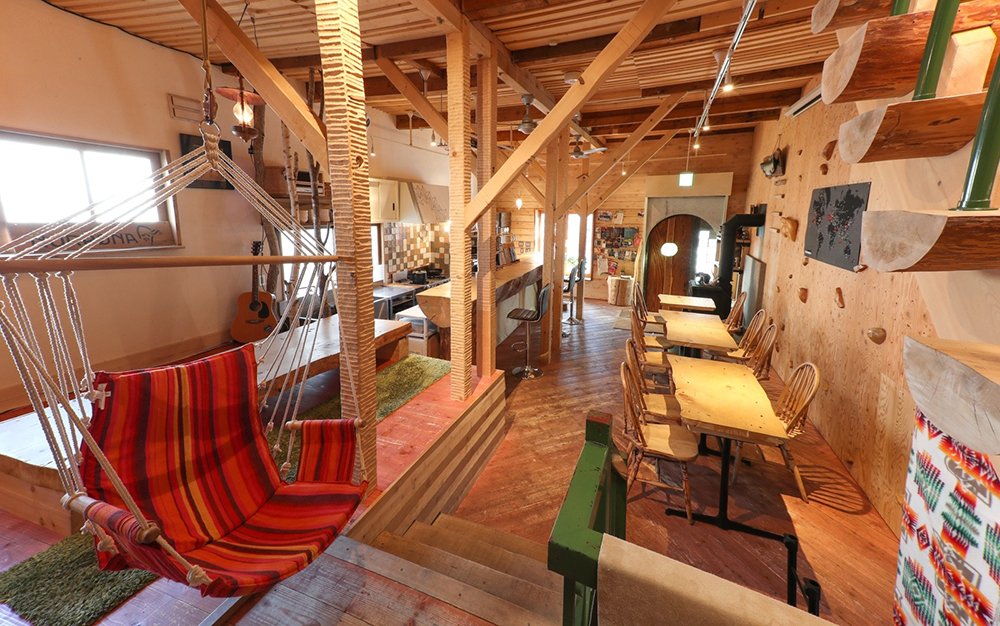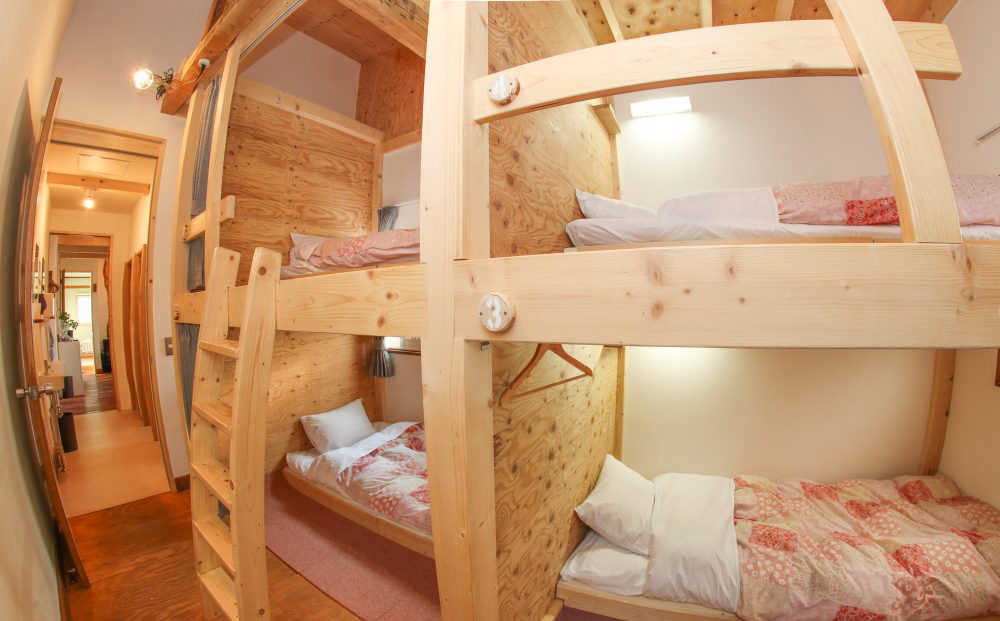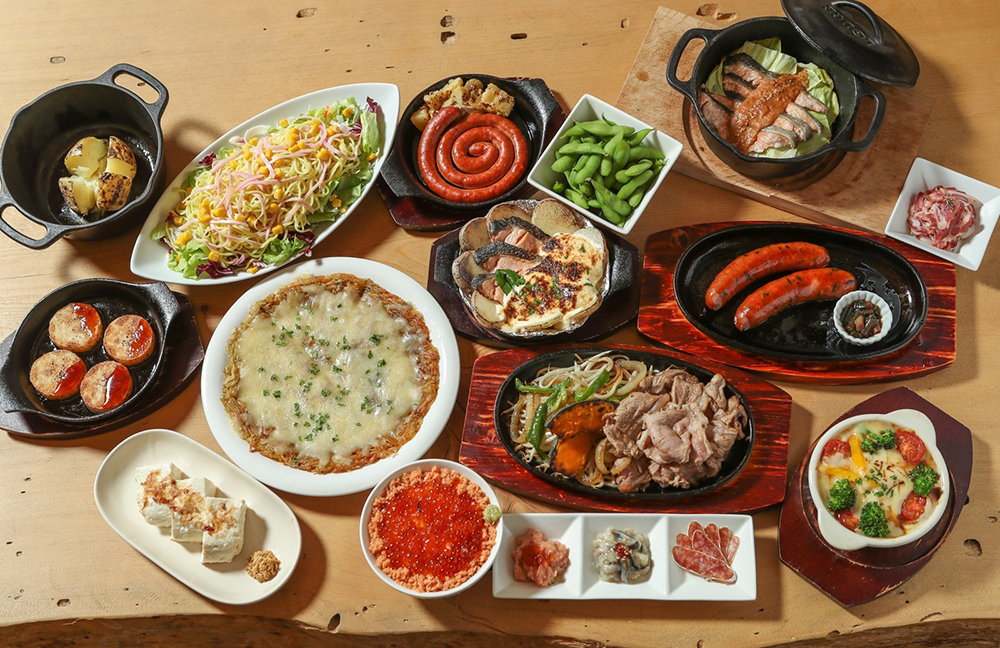 Conveniently located in Susukino, the first floor Sappo Lodge is a Café Bar and the second floor is guest rooms. The lodge's interior has been constructed from trees grown in Hokkaido, giving it a natural warmth. They serve large volumes of Hokkaido dishes using fresh ingredients. Skiers from all over the world meet here.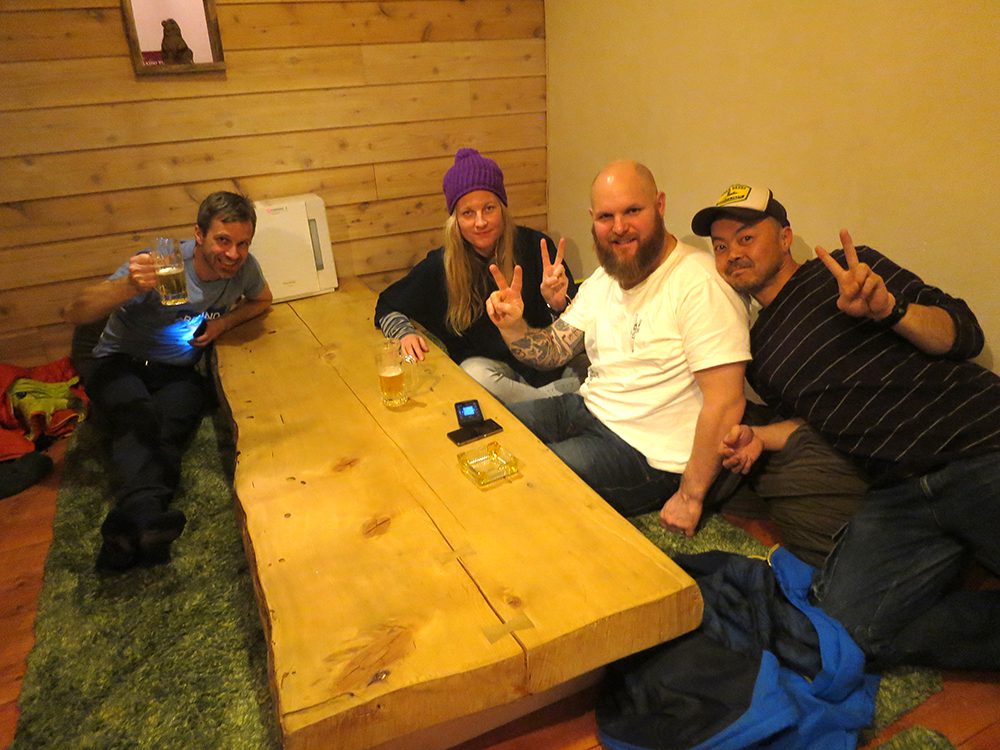 ---
Sapporo gourmet recommended by locals
We asked Nara-san, who is familiar with Sapporo's restaurants, what and where visitors from abroad should eat.
Gop
Gop's soup curry base is made by boiling chicken bones and vegetables for 9 hours before spices are added. Customers can choose the level of spice from 0 to 10. Spice level is from 0 to 10. The spicier the soup, the richer the flavor! The restaurant serves curry in a comfy at-home atmosphere surrounded by music and books.
BBQ HASSEN
Hassen's salty Genghis Khan barbequed lamb is deliciously soft and succulent. Very light compared to Genghis Khan served elsewhere it is easy to eat lots in one sitting. The chef who moved to Sapporo from Osaka is friendly too.
Yakitori KINFUJI
A popular yakitori restaurant in Susukino where you can eat and drink for a reasonable price. At 230yen for 4 sticks of yakitori, Kinfuji certainly offers value for money! Although the restaurant doesn't see a lot of foreign visitors, it is a good opportunity to enjoy the old-fashioned atmosphere of a Japanese bar. It is not big, so going with a group of 2-3 is ideal.
Ramen TAIKO
A ramen shop with a long history stretching back to 1966, at Ramen Taiko you can enjoy the nostalgic taste of Sapporo ramen. Although the shop doesn't see many visitors from abroad, it has a very open and welcoming atmosphere. The recommended dish is miso butter corn ramen- a classic flavor that has never changed with time. 
Sushi JYORENYA
A hidden sushi restaurant in Sapporo, just next to "Sappo Lodge". They offer mainly sushi but there are also many side dishes. Here you will find gourmet foods such as sea urchin and salmon roe "chawanmushi" savory egg custard.  
Gotsubo Oyster Bar
If you want to eat oysters in Sapporo then this standing bar in Susukino is the place for you! They offer Hokkaido Akkeshi oysters served raw or grilled at reasonable prices. Other items from the menu include scallops, thickly sliced bacon, and more. With a size of 5 tatami mats, it's small but cozy.