Fun skiing and recommended ski resorts by area | CENTRAL HOKKAIDO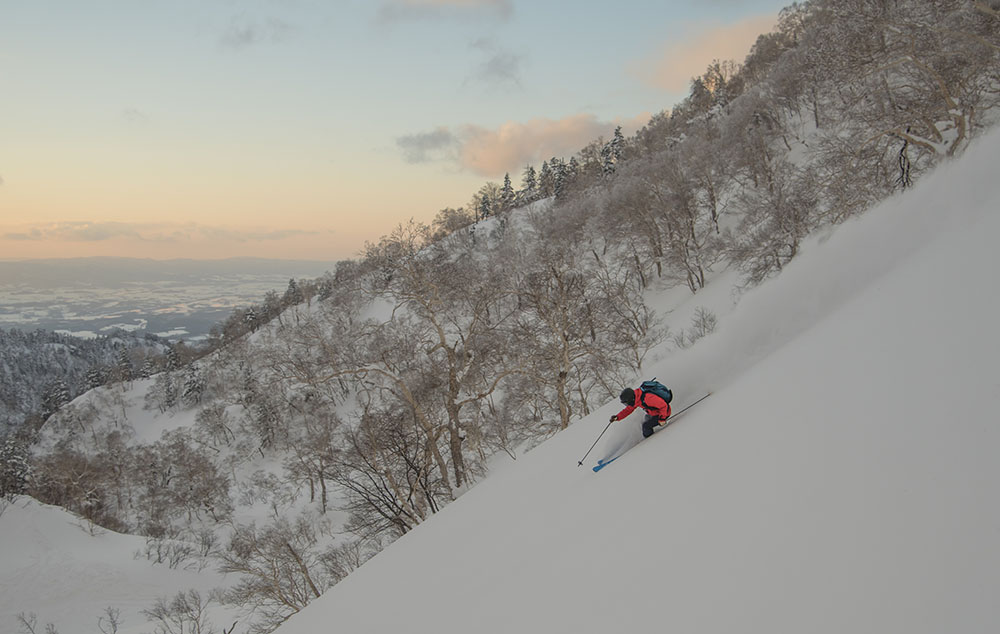 ---
What kind of place is the Central Hokkaido area?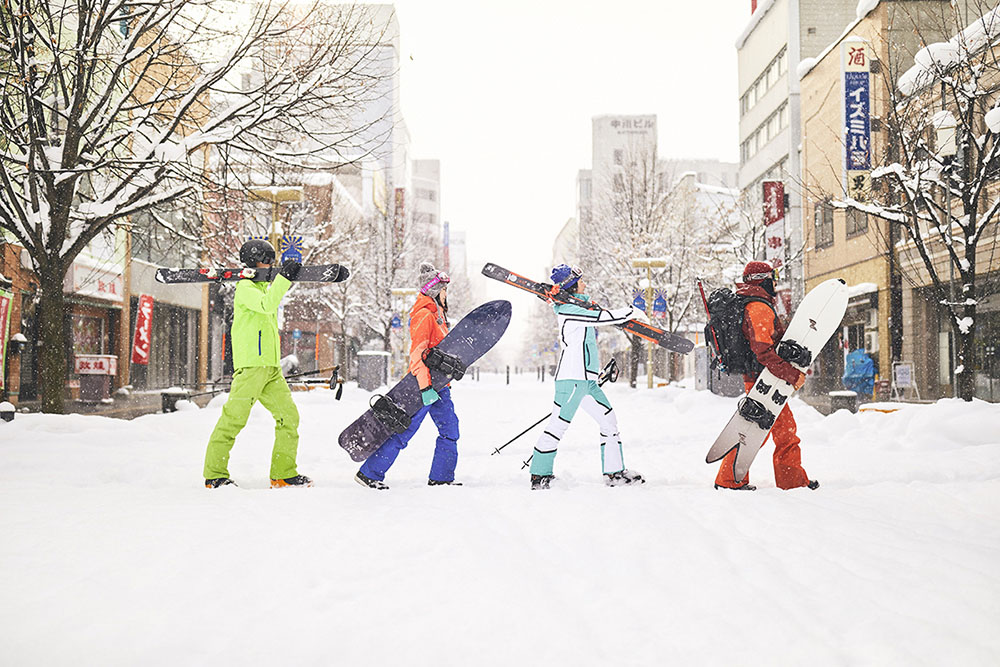 It is an area in central Hokkaido that can be accessed from three airports: New Chitose Airport, Asahikawa Airport, and Obihiro Airport. Recently, the number of overseas guests who are using Asahikawa airport, staying in Asahikawa City as a base and skiing in the surrounding areas are increasing. In the surrounding areas, there are plenty of big scale resorts such as Furano Ski Resort, Kamui Ski Links, Tokachi Sahoro Resort, Hoshino Resort Tomamu, etc. They have a variety of activities even without having to wear boards.
Daisetsuzan Asahidake and the Tokachi area, which are easy to approach are the main fields for backcountry. The scale of overwhelming nature and the enjoyment of long-staying dry powder leads to an increase of powder hunters who are in Asahikawa and resorts to stay long and ski around the surrounding areas.
Area mountain features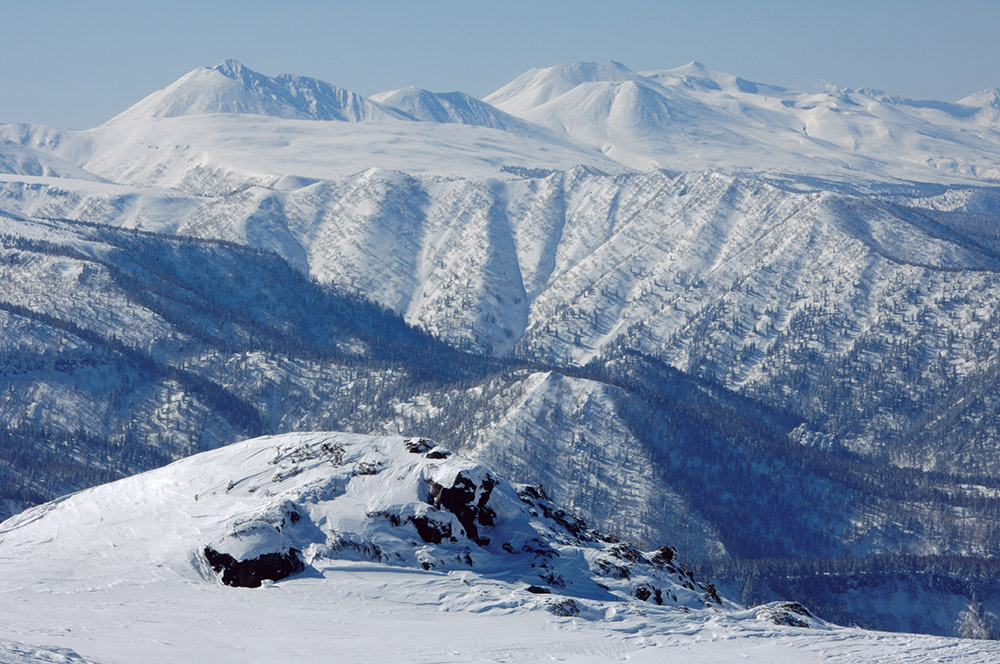 The Central Hokkaido area, which includes Mt. Asahidake (2,291m), the highest peak in Hokkaido, Mt. Kurodake, Mt. Furano, Mt. Tokachi, and Mt. Sahoro, is a mountain area designated as Daisetsuzan National Park.
There are relatively few steep sharp edges and many mountains and slopes are suitable for skiing.
Weather and snow features
The in-season is as early as mid-November every year, and the snow season in Japan begins with the first snowfall of Daisetsuzan every year. From January to February in the high season, the temperature is extremely cold at -30 ℃ or less, and there are many days when the ski resorts are closed due to strong winds. On the other hand, compared to Sapporo and Niseko areas, there are many sunny days here.
Since it is an ultra-low temperature area of -30 ° C, the snow quality is ultra-dry and the powder maintains for a long time. The quality of snow is top class not only in Japan but also in the world. The weather is relatively stable in March, but the snow quality is not inferior to the top season. Even in March, when Sapporo and the Niseko area suddenly become spring, JAPOW snow conditions will continue here, even into May.
---
Recommended snow resort
Inbound spots with dry snow
Furano Ski Resort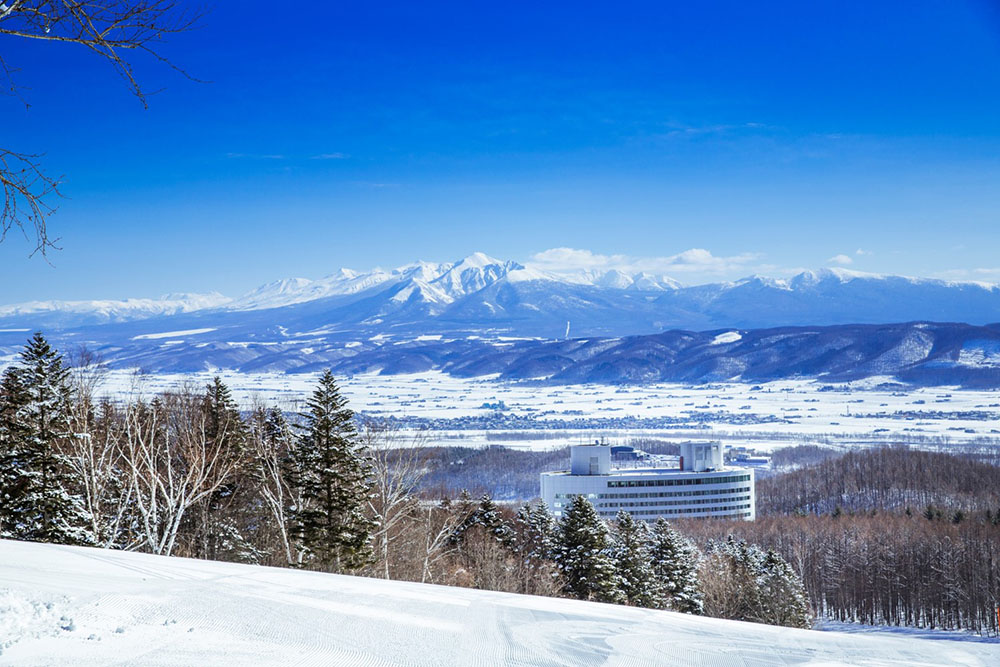 You can enjoy dry powder in these two inland zones Kitanomine and Furano. For example, the panoramic C course at the top of the Furano zone is 700m with abundant undulations which is popular, plus skiers can also enjoy the scenery overlooking the vast Tokachi Plain. In addition, a long cruise from the summit of 1,074m above sea level is also a specialty course of Furano. Staying at the Prince Hotel, which is directly connected to the slopes, is also comfortable.
https://www.princehotels.com/en/ski/furano/index.html
---
Japan's best local ski resort is authentic
KAMUI SKI LINKS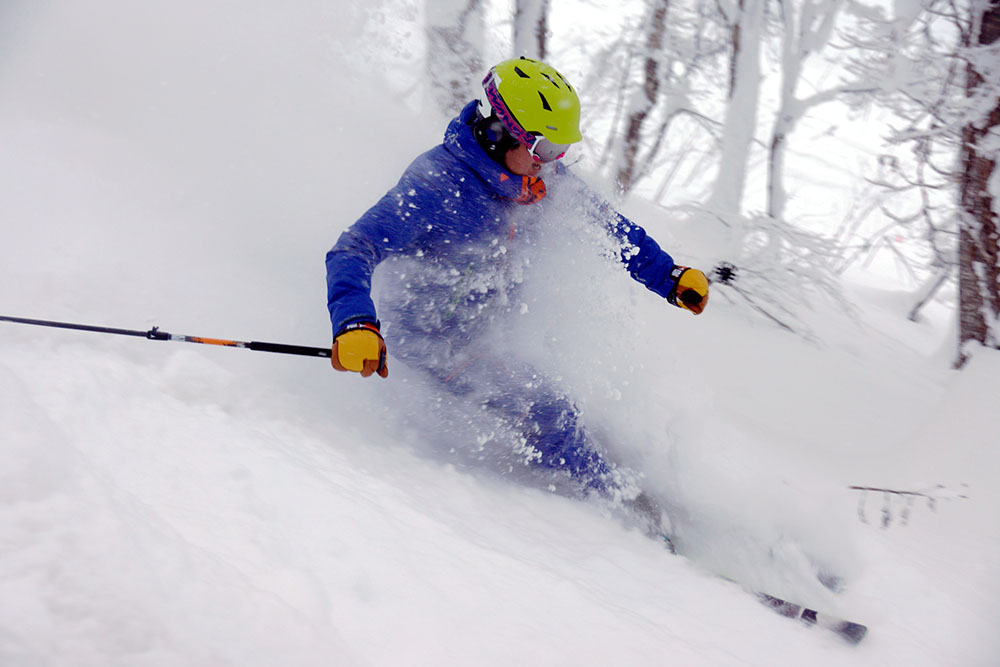 Kamui boasts the largest scale in the area with 25 courses. It is known for its many technical slopes for advanced riders. The non-compacted snow course occupies about 30%, and the natural terrain is abundant as well as the tree run, which are really attractive for skiers. The one-day lift ticket remains at a surprisingly good price of 3,000 yen. No wonder, it is famous as the strongest local ski resort in Japan.
https://www.kamui-skilinks.com/en/
---
A treasure chest-like resort filled with all kinds of snow play
Hoshino Resorts TOMAMU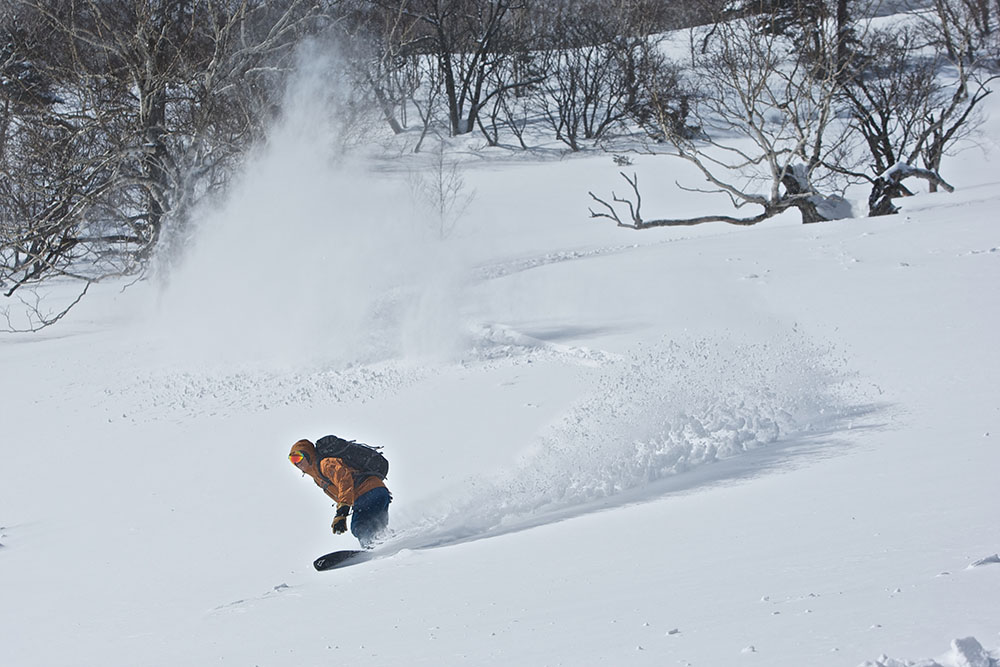 Tomamu is suitable for guests of all ages, from families to advanced skiers. Under the "Tomamu's commitment to winter mountains", they open the side country only to advanced skiers, and provide support to beginners/experts on CAT tours and fast tracks, plus introducing various back country programs and fun ski in Hokkaido powder belt.
https://www.snowtomamu.jp/winter/en/
---
The finest non-compacted snow course on the north slope
SAHORO RESORT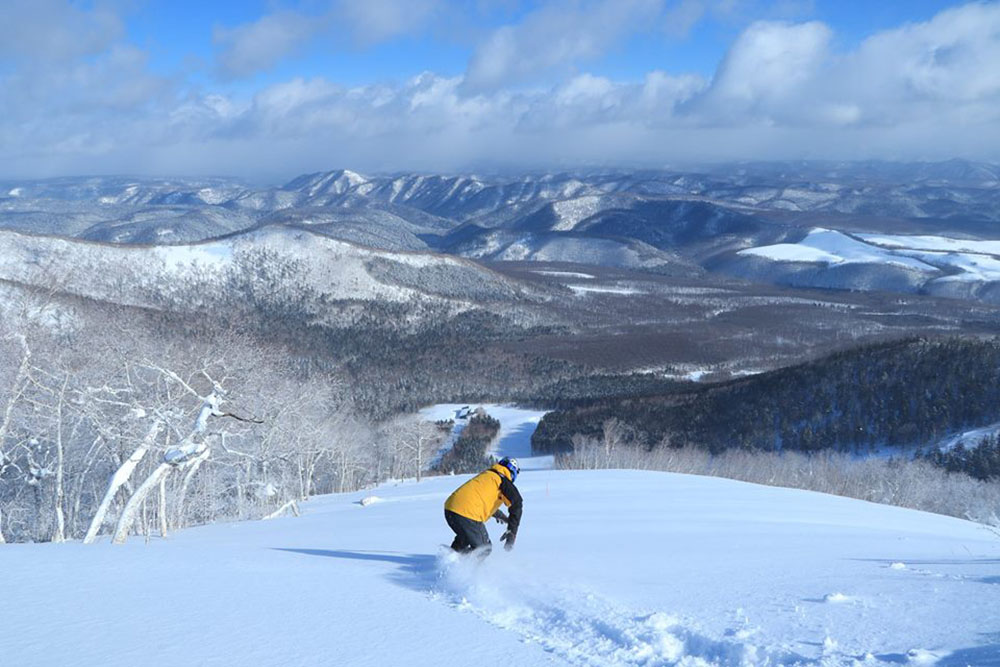 All 5 courses on the north slope are non-compacted snow. Surprised that 50% of the total is non-compacted, and the natural terrain is not tampered, so it's perfect for free runs. It is a "lucky resort" because it has a variety of courses to offer. Plus advanced players can enjoy to their heart's content, and it is relatively empty. Although the amount of snow is small due to its location, the snow quality is dry powder. Furthermore, you can enjoy a pleasant slide with a sunny weather rate of 51%.
---
Enjoy powder belt tour in Asahikawa-based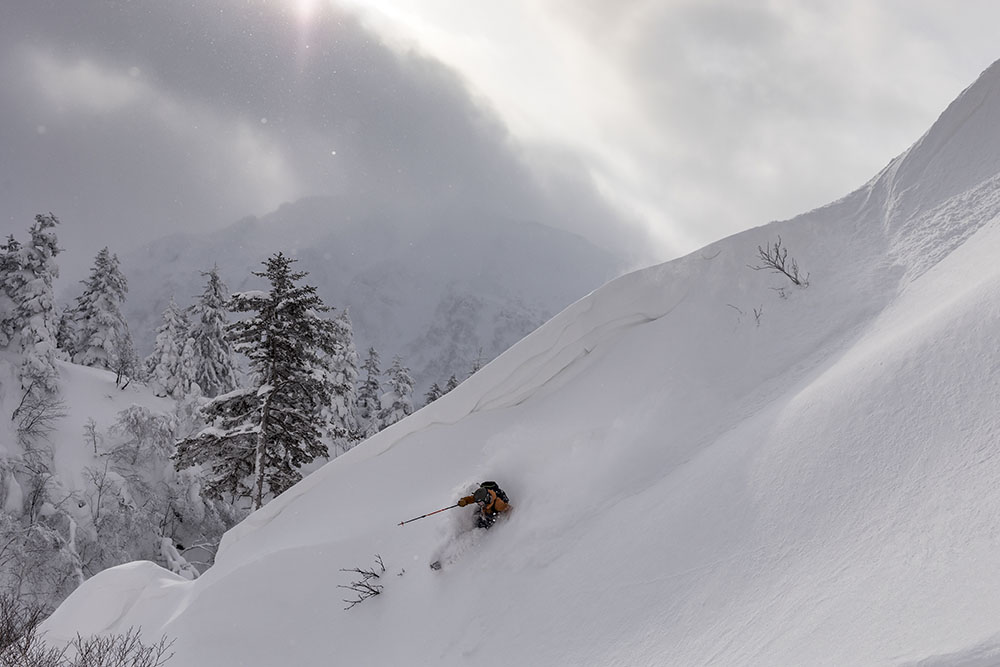 The charm of Hokkaido powder belt
The area that connects Hoshino Resort Tomamu to Mt. Furano, Mt. Tokachi, Mt. Kurodake, Mt. Kamui to Daisetsuzan Asahidake, about 200km south-north is called Hokkaido Powder Belt, from natural wild mountains to well-established snow resorts.
In recent years, the style of sliding backcountry and in resorts of this powder belt, according to the weather and snow conditions has attracted a lot of attention. They are overseas powder hunters who ski in Niseko and Sapporo surrounding mountains for JAPOW, and want to explore more powder fields.
Asahikawa is the main base for the Hokkaido central area. It takes about 1 hour by car from Asahikawa to Asahidake, 30 minutes to Kamui Ski Links, 1.5 hours to Furano, and from there, another one and a half hours to Hoshino Resorts Tomamu.
Therefore, we asked Mr Riki Nakajima of "RIKI Japow Guides", who provides guide services focusing on this powder belt, about the charm of powder belts and the points of powder belt tours based in Asahikawa.
---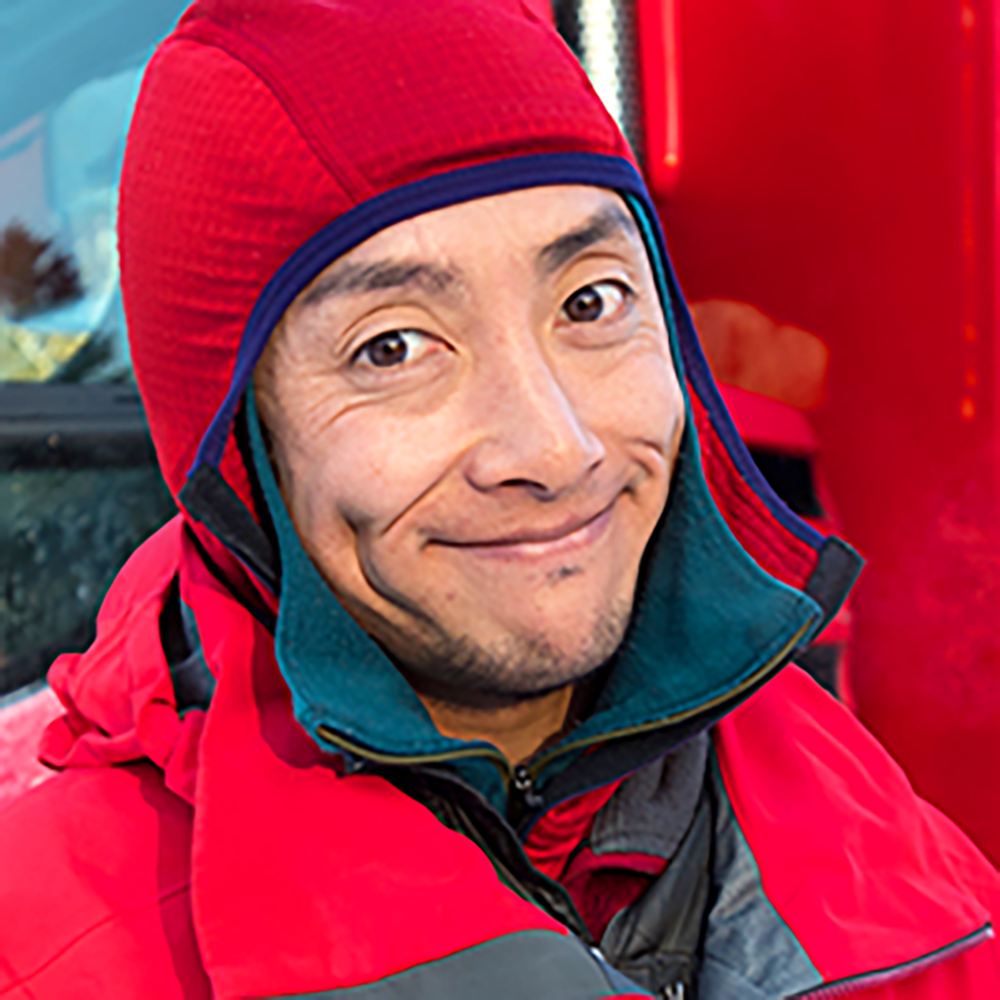 RIKI Nakajima
In 2000, he obtained the world's first freestyle skiing instructor qualification in Whistler, Canada. He has participated in numerous freestyle competitions.
He is a skier who is also active in ski magazines and movies.
He has been running "RIKI Japow Guides" providing guide services on the Hokkaido Powder Belt based in Tomamu.
" Changing plans depending on the weather and mountain conditions: having fun in the move
Hokkaido's Powder Belt, a strongly recommended must-go"
---
Points for good traveling around the powder belt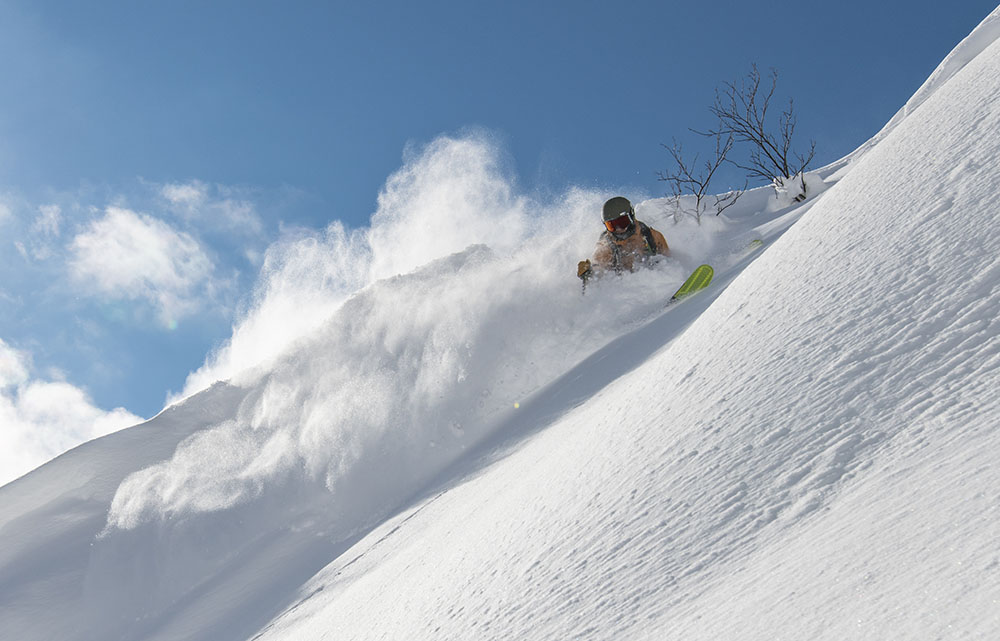 RIKI
"In order to enjoy Hokkaido Powder Belt well, the first thing to do is to always check the weather forecast. Since heavy snowfall on each mountains are not the same depending on that day, so careful search on weather forecast and decide which to go. I think this is the point for advanced tour.
Weather, snowfall, snow quality, wind direction, adhesion, weather conditions, of course approach method, climbing distance and time, sliding slope, etc. and possible risks and items to check.
There are many backcountry and resort options such as Asahidake, Kurodake, Furanodake, Kamui Ski Links, Santa Present Park, Pippu, Nayoro Piyashiri, and Hinata Ski Resort within the range of about 1 hour from Asahikawa. So, if you choose a place to go according to the conditions of the day, you get good powder to ski.
In that sense, if you have a rental car ,you have more options. In recent years, it has become common to see overseas guests of small group renting campers to travel for a long period of time.
And to make your tour more efficient and satisfying, you can have a guide with a good area sense to escort you to a good place for both powder and backcountry. If you contact us even after you reach the site, it is fine.
❖ If you summarize the tour points, these are the three.
1. Better to have a car
2. Morning, check the weather and decide which mountain to go
3. Get a guide
Mountain introduced to overseas guests staying in Asahikawa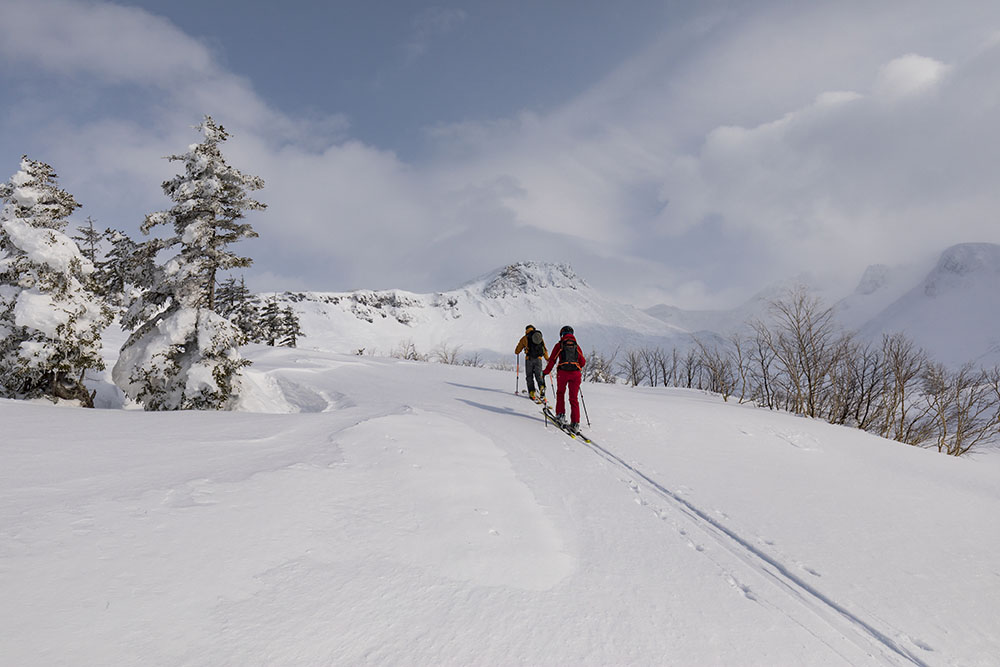 "Many guests from Europe like backcountry, so many people want to go to places other than ski resorts, or to go to places with vast scenery from scratch. So, hike from scratch without a lift, we do have such tours. Or long route. If can walk for about 3 hours, there are quite a few good places including Asahidake, the Tokachi mountain range and the quite famous Horodate area.
Australians don't want to hike too much, but rather want to ski as many as possible. They like entry using lifts and side country. Instead of enjoying the scenery, they prefer to ski more. So, I will guide them to access from ski resorts. Kamui Ski Links, Asahidake Ropeway Ski Resort, Nayoro Piyashiri, Pippu, perhaps.
What is popular with overseas guests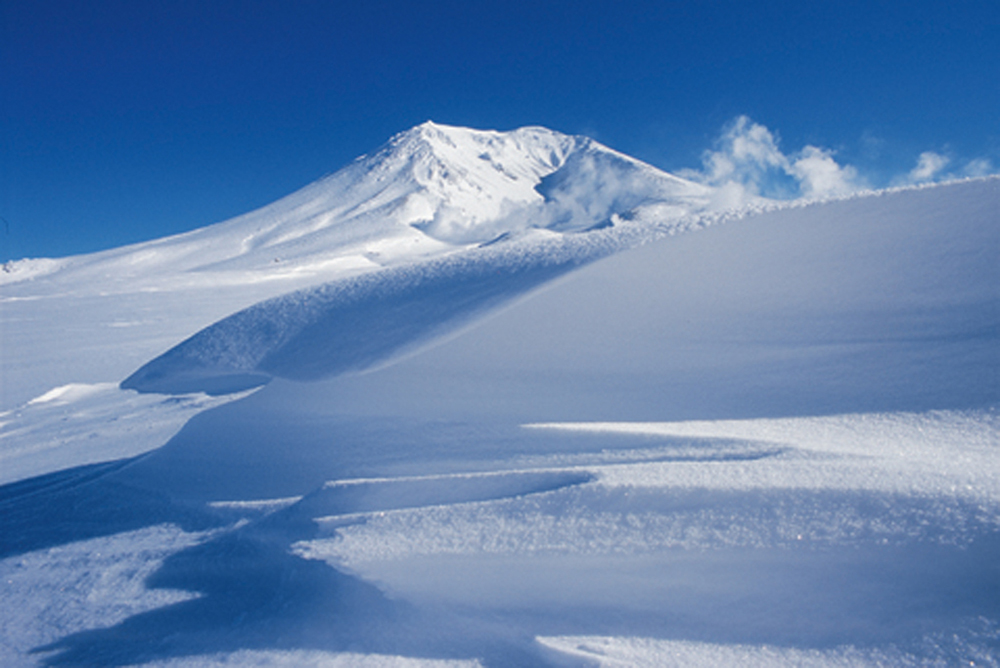 RIKI
For the time being, everyone says Asahidake (laughs). Especially because it is a special experience to slide on an active volcano.
It is rare in the world to slide beside a crater where the eruption smoke is billowing out. Since it is the highest mountain in Hokkaido, the amount of snow is considerably larger than other ski resorts, so there is a high possibility of encountering powder. Skiing on chest-deep powder, you can't get to experience in other countries, so it's very popular.
Asahikawa-based ideal 5-day plan to powder belt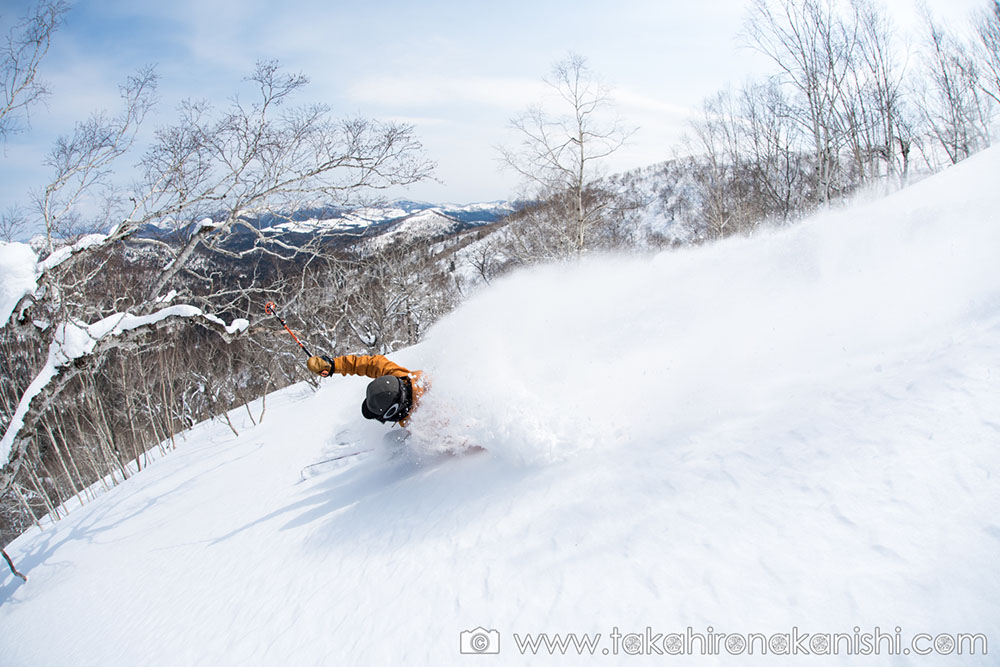 I asked an example of how to plan for a 5-day itinerary when an overseas guest request is "I want to do everything to make my Asahikawa stay to the fullest!"
Looking at the weather forecast that day, I will hit the place where there is snowfall and powder for 5 days.
For example,
Day 1 : Morning: Nayoro Piyashiri / Afternoon: Adapting at Hinata Ski Resort
Day 2 : To Asahidake, where everyone wants to go
From the 3rd to the 5th day, we move according to the weather and snow conditions, but when it comes to the scale of the ski resort, Kamui Ski Links is easy and wide. Can get quite a lot of variations. Also, Furano Ski Resort is good as it has easy access to backcountry. I think Asahidake, Kamui, and Furano are three must-slide areas.
Just nice, a common ticket for Tomamu, Kamui will be issued from this season, which is also convenient. Asahikawa and Tomamu are a little far from each other, two and a half hours away, instead of day trip I think it's a good plan to stay at Tomamu for a few nights and then head north to Asahikawa.
A great base for exploring powder belts

If you are staying in Asahikawa for a long time, there is a recommended hotel that is very convenient for skiers and snowboarders. "OMO7 Asahikawa" from the Hoshino Resorts Group. There is a shuttle bus from OMO7 to Asahidake and Kamui Ski Links, so it's convenient. From this season, "Powder Belt Liner" will be operating in between Hoshino Resorts Tomamu, further expanding the range of activities. So even if you don't have a rental car, staying at OMO7 will not be stressful. The rooms are modern and cozy, have good storage space and internet environment. Since it is in the city, it is very convenient.
---
3 Asahikawa famous restaurants – escorted by RIKI
DAIKOKUYA 
If you want to eat Genghis Khan, you should come here once. Thick and soft raw lamb, dip with its homemade secret sauce, it's super delicious. Eat with fresh vegetables from Asahikawa. There is also a private room so you can spend time with your friends.
Oystar Bar NAKABANYA
A shop where you can eat oysters cultivated in Lake Saroma by Japanese professional snowboarder. It's a shop with strong snow culture, so it should be fun to visit. Grilled oysters and dried oysters are delicious. Recommended for those who like oysters.
https://www.facebook.com/%E7%89%A1%E8%A0%A3%E5%B0%8F%E5%B1%8B-%E4%B8%AD%E7%95%AA%E5%B1%8B-1564485546951292/
Yakitori YOSHIYA 
An old Japanese izakaya that overseas guests will be happy with. When you ask for hot sake, it comes in a kettle. Asahikawa's specialty Shinkoyaki (baked half body of a young chicken) is delicious. Furarito, a small restaurant in the alley, also recommended for its good atmosphere and a stroll looking around should be enjoyable too.