Ride Through Beautiful Forests on Dreamy Tree Runs | Rusutsu Resort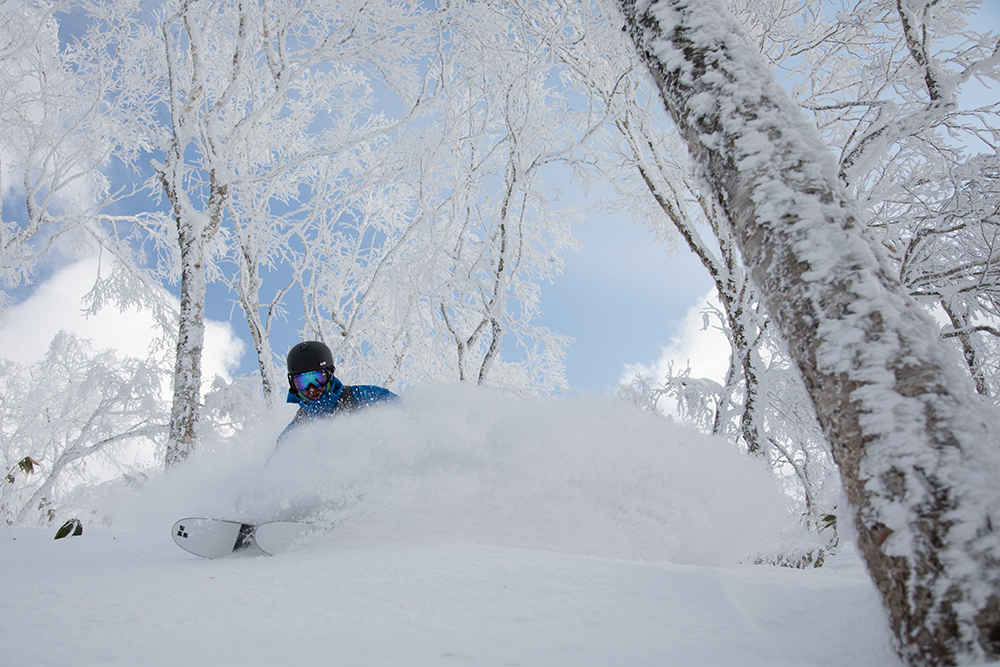 RUSUTSU's PRIDE
Located at the base of Mt Yotei, Rusutsu is one of Japan's leading all-season resorts where you can enjoy golf and the resort's theme park in the summer and immerse yourself in Hokkaido's famous Japow in the winter.
We asked a representative of Rusutsu's Marketing team to tell us what they love about Rusutsu Resort, and why guests from abroad should choose to visit.

1. With 37 courses, Rusutsu boasts the largest number of courses in a single resort in the whole of Japan. The total trail length is 42 kms, which means that on average Rusutsu's lift ticket is best value for money per km skied!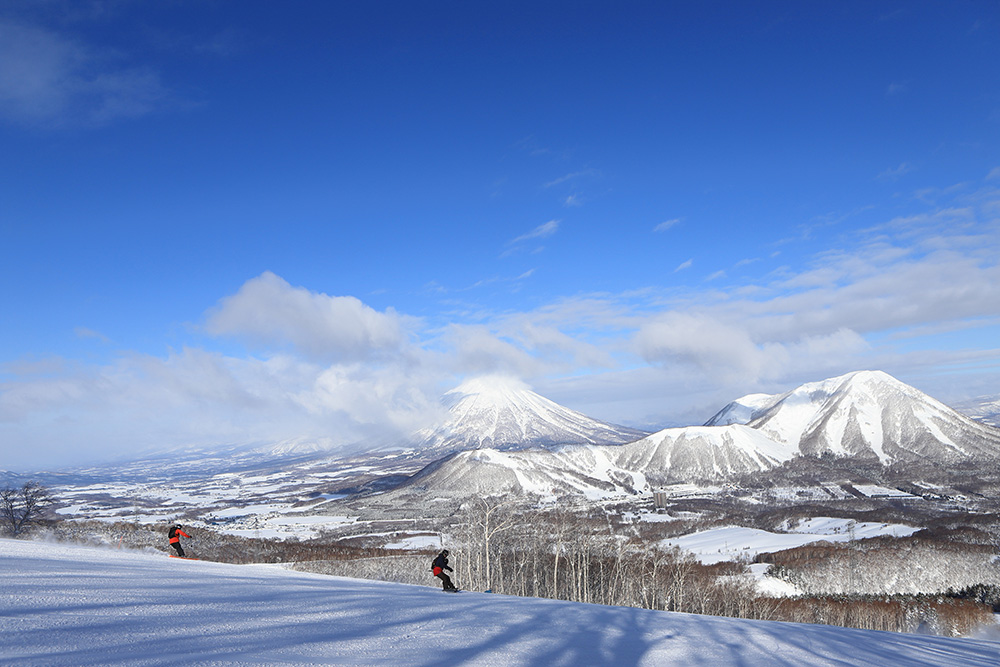 As many as 37 courses extend out from the peaks of the West Mt., East Mt. and Mt. Isola-the three mountains which make up Rusutsu Resort's extensive ski area. With a total trail length of 42kms, this is without a doubt the largest single ski resort in Japan. Despite the resort's large size, it is easy to move quickly and comfortably through the vast field using four gondolas and the 14 high-speed lifts, the majority of which are hooded.
Of all the resorts in Japan, Rusutsu's lift ticket is the best value for money per km skied. A one-day pass costs 6,200 yen (online purchase) and can be used right up until night (~ 20: 00). In comparison, a one-day ticket for Thredbo in Australia would be twice the price of Rusutsu. Niseko's all-mountain one-day ticket is also more expensive at 8,100 yen. Rusutsu Resort boasts its hospitality as much as the vast field. In addition to our vast ski fields, we are equally proud of Rusutsu's excellent hospitality.
2. We offer a range of accommodations to provide a stay tailored to your individual needs.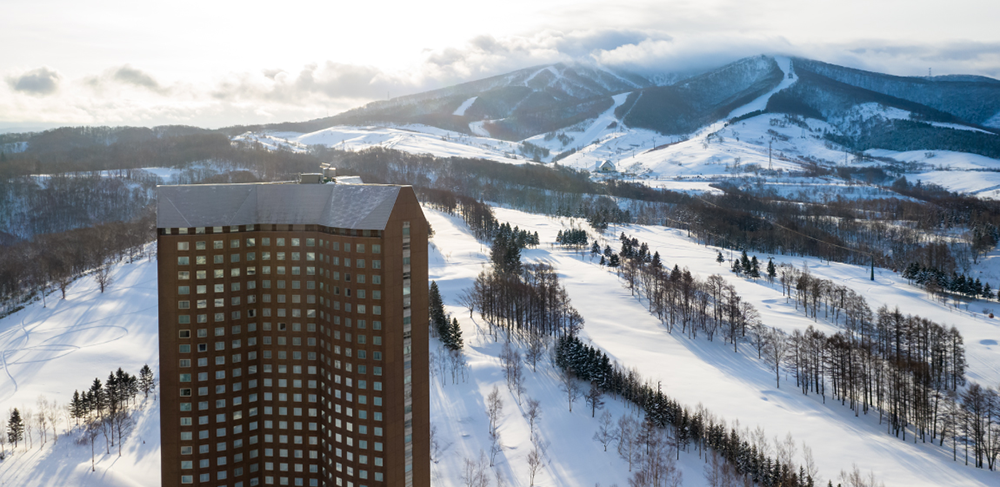 Rusutsu Resort offers a selection of 3 different accommodations to suit guests induvidual needs: the premier luxury hotel "Westin Rusutsu Resort", the "Rusutsu Resort Hotel & Convention", which is conveniently located in front of the slopes for ski in and ski out, and the condominium style "The Vale Rusutsu", which offers all the comforts of home.
Each resort hotel features the same high standard of hospitality. Rusutsu Resort won "Japan's Best Ski Resort" and Westin Rusutsu won "Japan's Best Ski Hotel" for three consecutive years from 2017 to 2019 at the "World Ski Awards", which, regarded as the Oscars of the travel industry, is one of the most prestigious awards in the world's ski tourism industry.
3. The course layout is tailored to your skiing level and orientation, reducing congestion when riding a gondola or lift, and allowing you more time to enjoy skiing / snowboarding.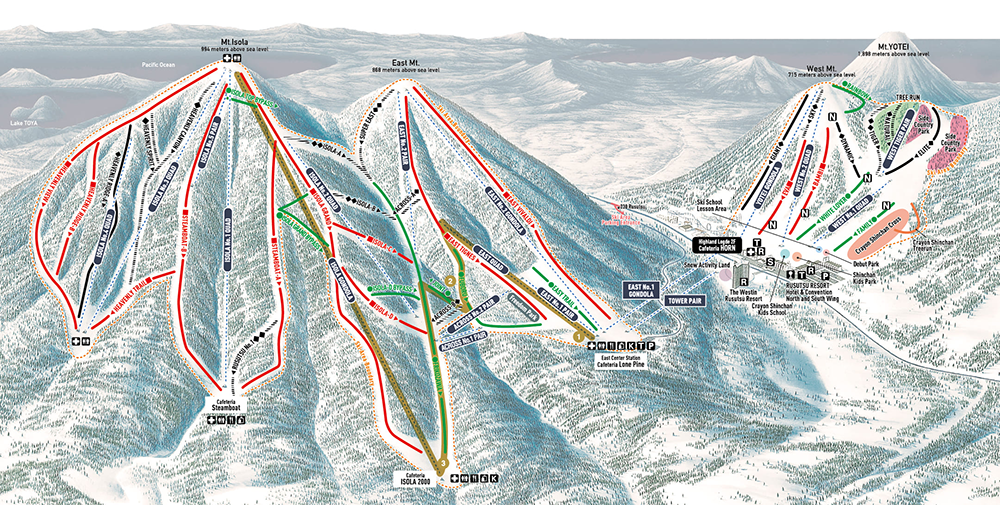 Each of the three mountains is unique. Based on the features of the mountain, the course is laid out according to skill level and orientation. To save time, it's good to get an idea of the positional relationship and features of each of these three mountains before arrival. With a little planning you can easily reduce your waiting times, meaning that you can get more runs into the day; this is why it is so satisfying to spend a day skiing in Rusutsu.
West Mt.
West Mt. is a fairly compact mountain, located towards the rear right-hand side of the resort. With easy access from the front of the hotel and fun night skiing, this is an area suited to skiers of all abilities. Featuring a wide trail with an angled slope perfect for practicing sideslipping, White Lover course particularly recommended for beginner snowboarders.
East Mt.
East Mt., which is connected to the neighboring Mt. Isola, is particularly good for long courses.
The East Vivaldi course, stretching 2,300 meters from the summit, and the East Tignes course, which has a good view along the ridge, are both long trails with a moderate gradient which are easy to ski. Just below the summit, you will find Rusutsu's steepest slope with a 40-degree gradient, which makes for a very satisfying descent.
The Easy Trail is Rusutsu's gentlest trail, recommended for beginners. As it is difficult to get lost and find yourself on another course, this trail is particularly good for kids who are just beginning to ski on their own.
Mt. Isola
Mt. Isola is where advanced skiers and powder enthusiasts gather. Starting with Rusutsu's longest 3,500m Isola Grand Course, Mt. Isola has the largest scale and variety of courses of all Rusutsu's three mountains. The mountain features varied terrain and multiple valleys. The trails which lead down through the valleys accumulate powder very easily, which makes them very popular with powder lovers. Beautiful tree runs, which are Rusutsu's specialty, can be found everywhere. Mt. Isola has many advanced trails, as well as plenty of long, steep intermediate trails, making it a world of fun for advanced skiers.
Courses Popular with Foreign Guests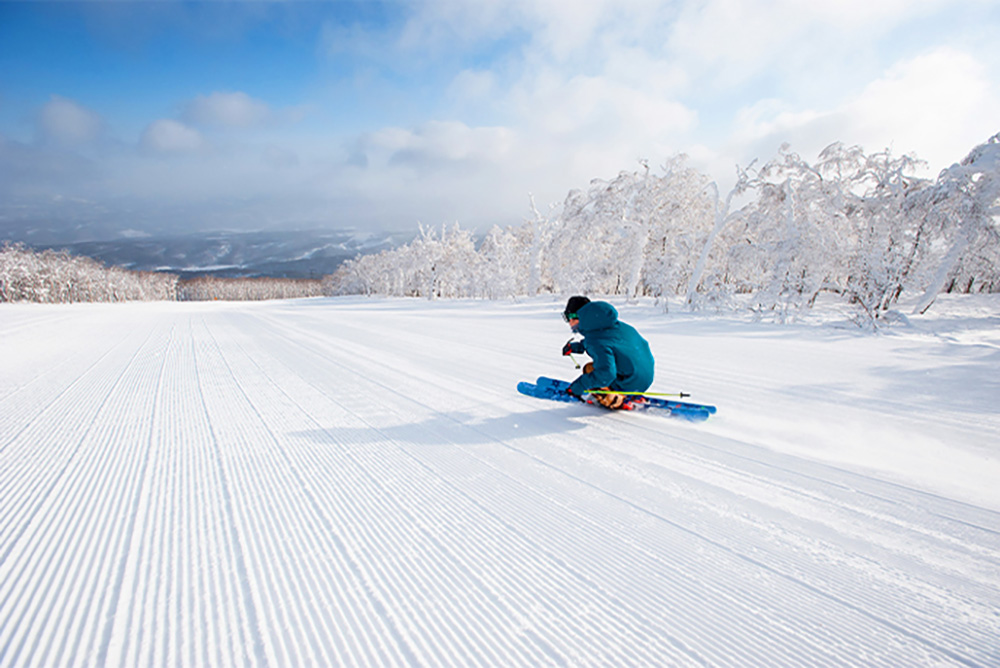 Steamboat A
Location:Mt. Isola-Upper Zone
Length:2,200m
Average Slope:12°/ Maximum Slope 26°
Level :Intermediate


A course that runs along the ridge of the mountain from Isola No. 2 Quad landing to the Steamboat cafeteria. It's not as vast as Steamboat B, but it's less crowded-a hidden spot where you can ski in tranquility surrounded by woods.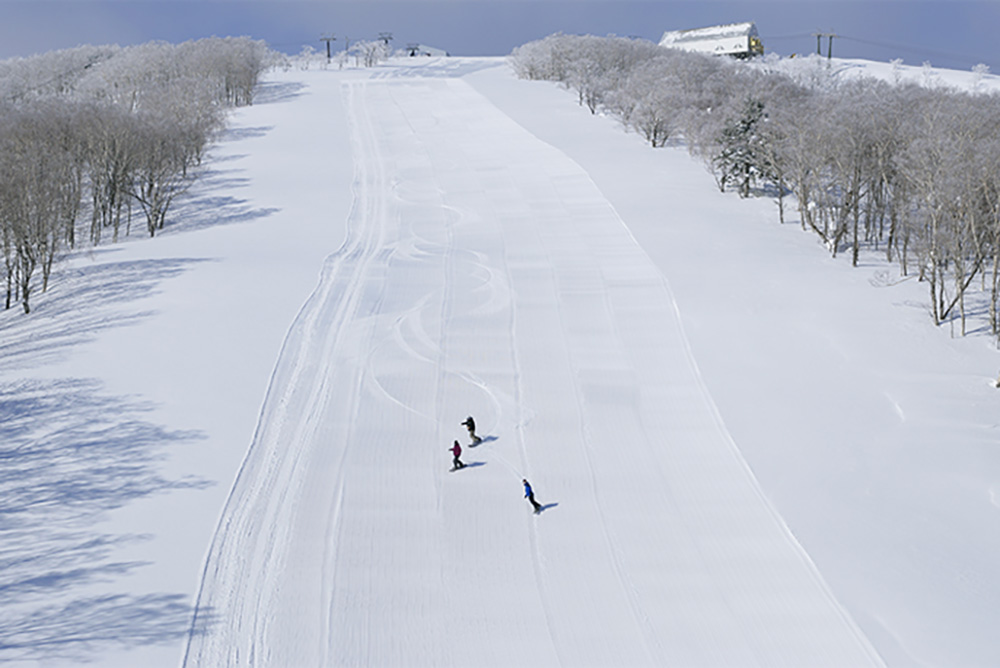 Steamboat B
Location:Mt. Isola-Lower Zone
Length:2,100m
Average Slope:12°/ Maximum Slope 26°
Level :Intermediate


The main course of Mt. Isola, boasting a long run of 2,200m. The course is wide with good visibility and a consistent slope, making it easy on beginners. Not only does this course help beginners step up to intermediate, but it is also a fun course for advanced skiers to enjoy a refreshing cruise.
What is the charm of Rusutu that you would like to convey to foreign guests?
◆"Forest Bathing" in the beautiful surroundings of Rusutsu is good fun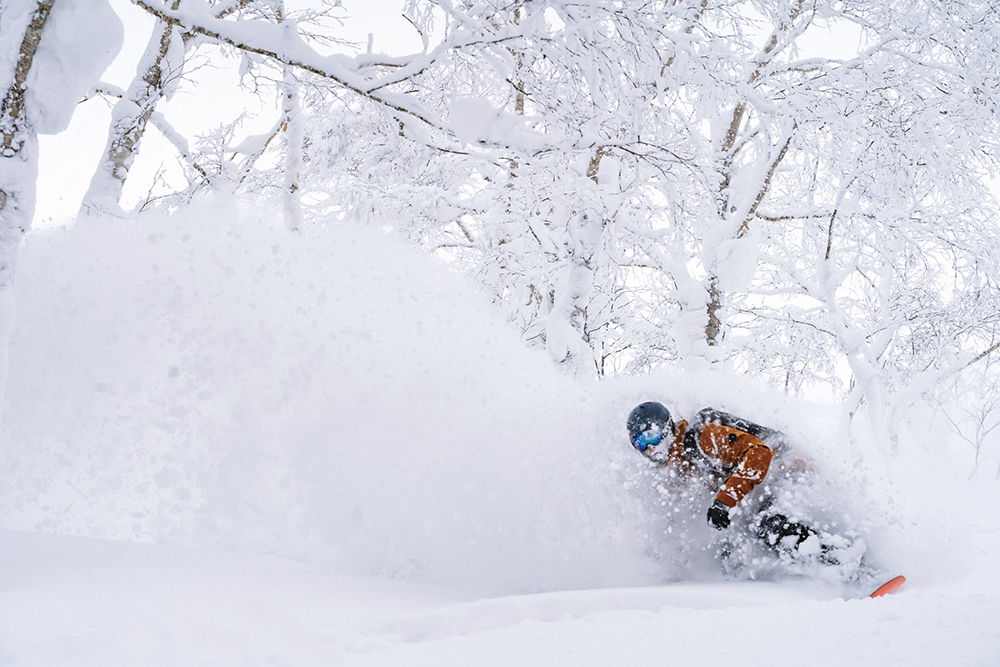 We are proud of Rusutsu's outstandingly dry powder snow, which is undoubtedly JAPOW. From December to February intermittent snowfall means that the snow is reset almost every day, offering plenty of opportunities for guests to enjoy powder riding.
The north-facing slopes of Rusutsu's mountains don't see a lot of sunlight, which keeps the snow in good condition. In addition to this, the broad-leaved trees of the forest runs don't let a lot of sunlight to seep through, meaning that you get a double dose of JAPOW! With such favorable conditions Rusutsu's tree runs are simply the best!
◆ Freedom Park
Location:East Mt.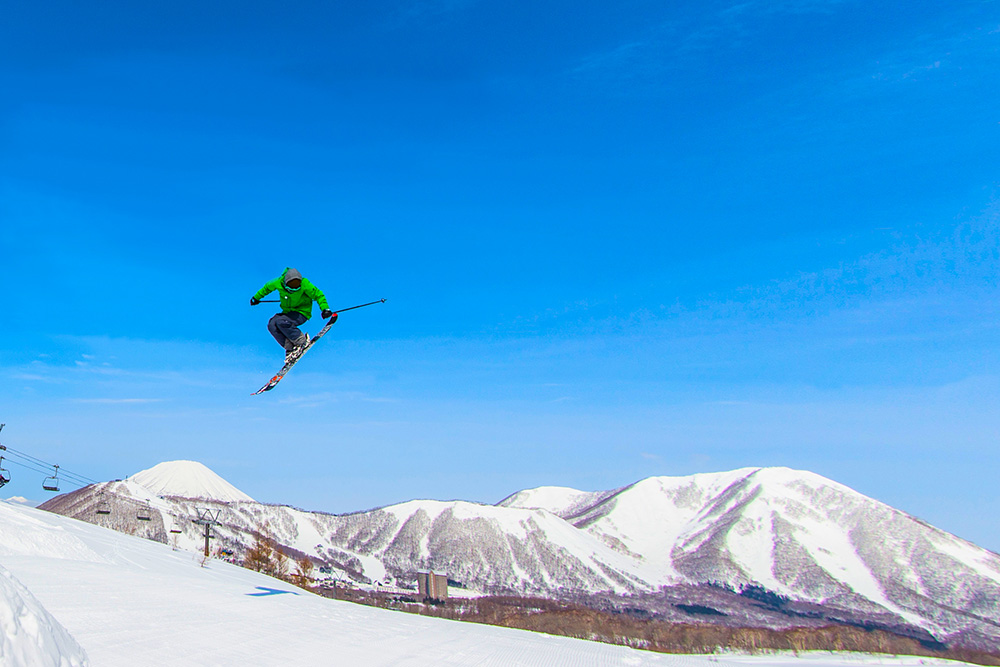 Free riders who love to jump, as well as those looking for soft snow to try jumping for the first time, should check out Freedom Park, where a wide variety of setups for jumps and jibs are available for intermediate to advanced riders to enjoy. The size of the jumps and height of the rails have been carefully considered so that guests can enjoy themselves in safety.
◆First Track
Location:Mt. Isola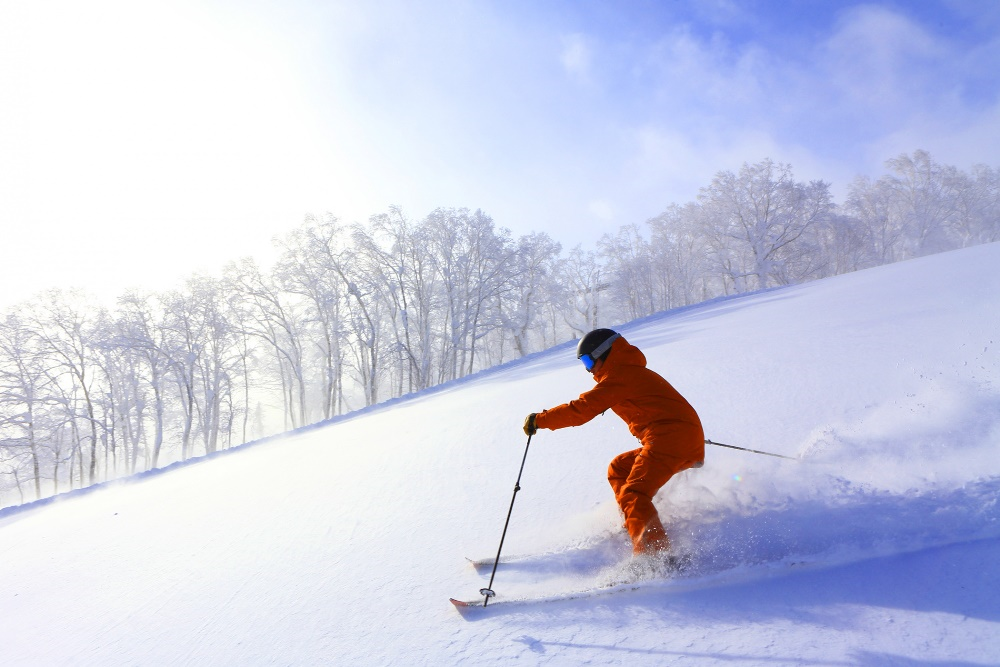 "Isola's First Track" is a special service that allows you to ski freely from the summit of Mt. Isola before opening hours. It is opened for a limited period when there is a high chance of hitting powder snow around the New Year holidays, as well as every Sunday in January and February during the high season.
It feels great to glide through the freshly groomed 3,500m Isola Grand Course.
◆Cultural Experiences Unique to Japan and Hokkaido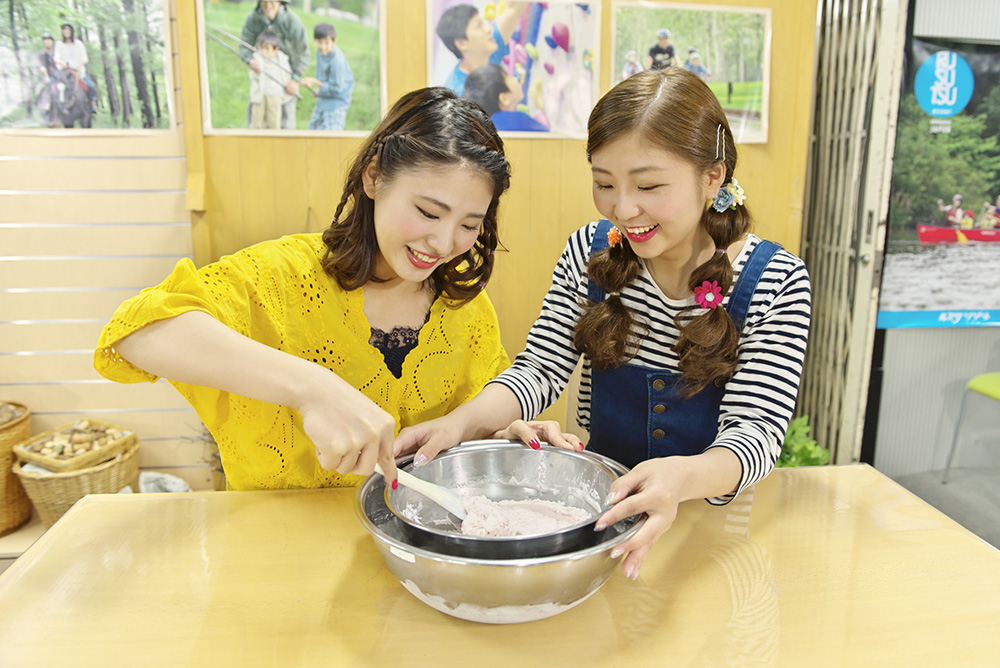 Rusutsu also offers a range of cultural experiences unique to Hokkaido, such as cooking using locally produced milk and handcrafting sessions using natural materials gathered from around Hokkaido.
Popular programs include making ice cream or cheese using fresh milk from a local farm, learning how to make traditional Hokkaido dishes, and making "imomochi" potato rice cakes.
◆EPIC PASS Eligibility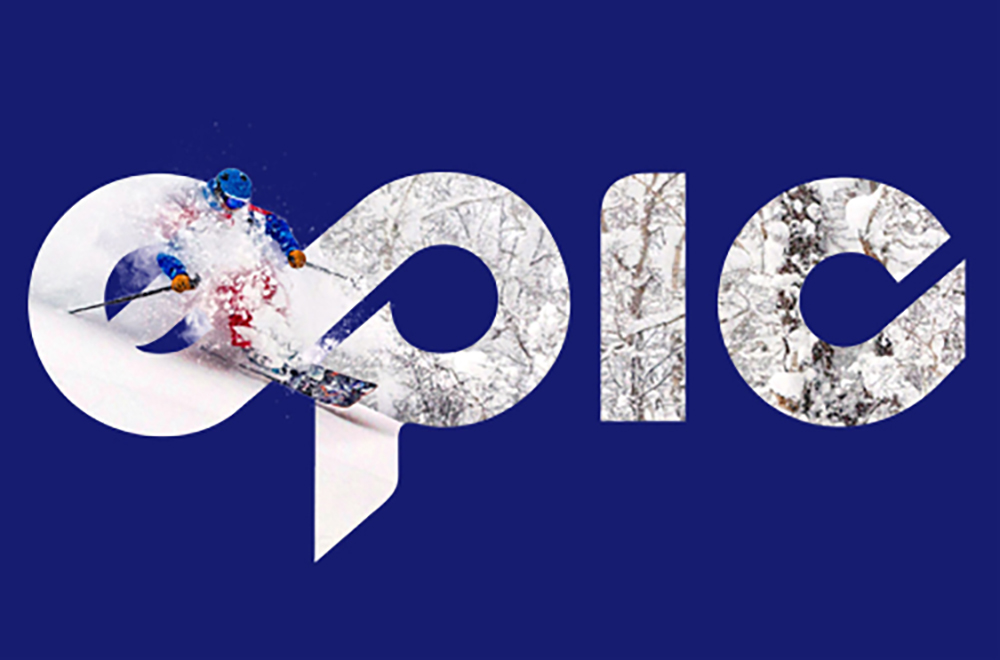 Rusutsu Resort has a long-term alliance agreement with the world's top ski resort Vail Resorts, which means that the world's largest ski passes, including the Epic Pass, Epic Local Pass and Epic Australia Pass, are eligible for use at Rusutsu Resort.
Holders of 2021 – 2022 Winter Season Epic Pass, Epic Local Pass, and 2021 Season Epic Australia Pass, they are eligible to free lift pass for five consecutive days during the 2021 – 2022 Winter Season at Rusutsu Resort.
Support Services for Foreign Guests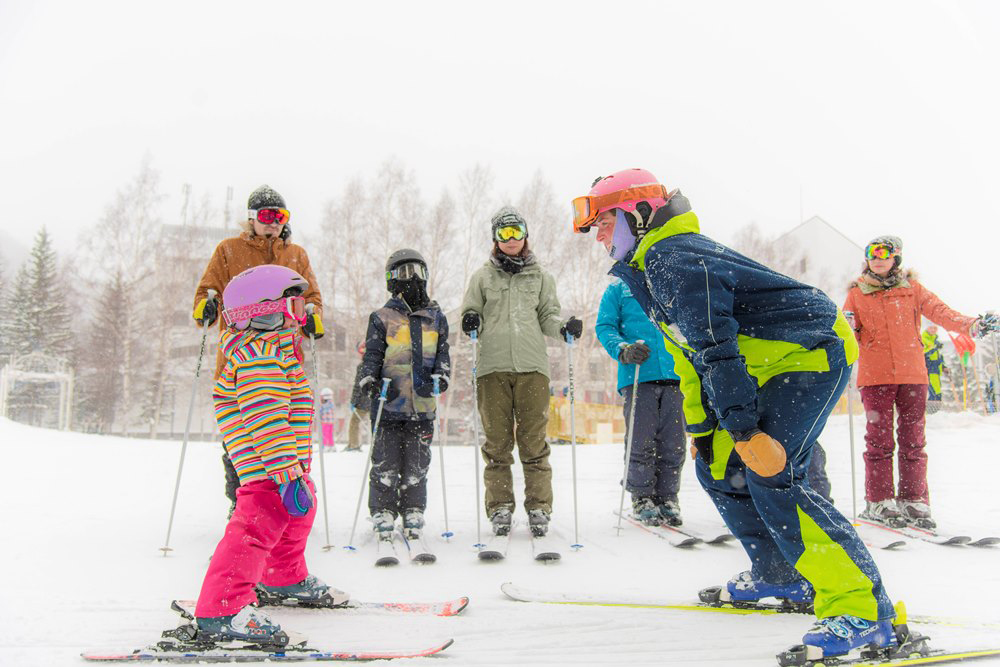 English-speaker friendly facilities:
● English-speaking schools, activities and rentals English SNS updates
● On-site duty-free shop
● Free WIFI in the hotel ・ Opening of the lobby floor lounge as a coworking space
● On-site gift shop "colorful"
● Convenience stores are accessible by a 5 minute walk from the hotel(Seico Mart, 7-Eleven)
● On-site coin laundry
● There is a pharmacy 2km from the hotel (a shuttle bus service is available between Rusutsu and Satsudora Pharmacy)
Rusutsu gourmet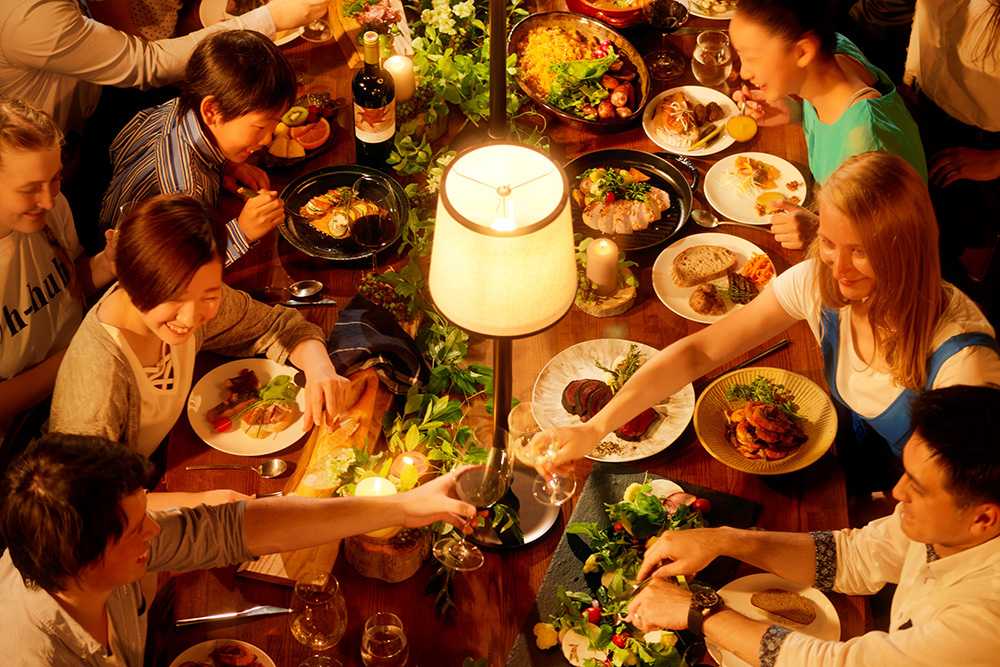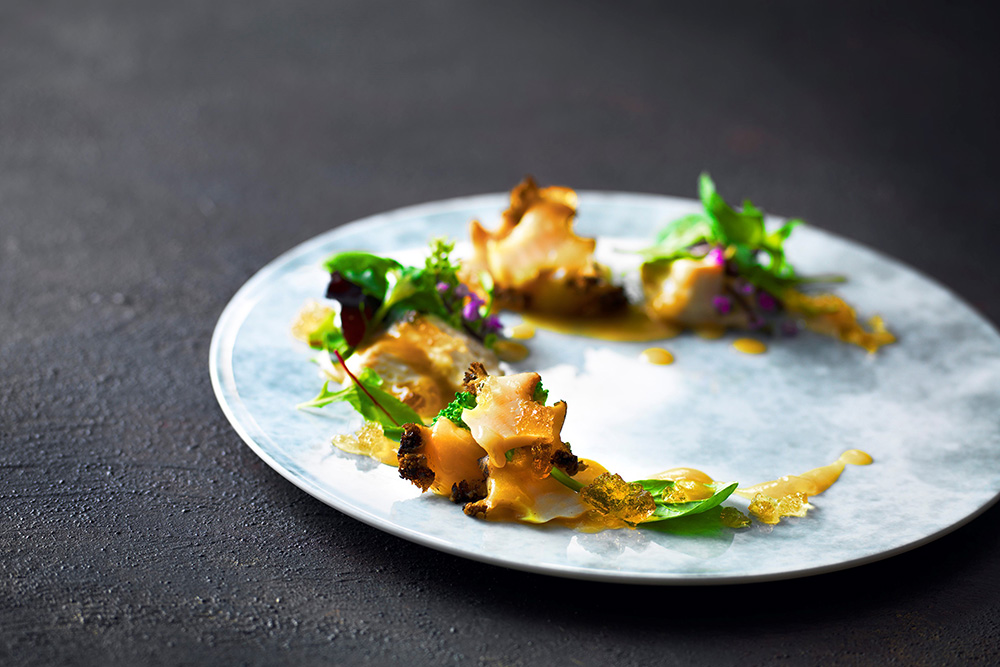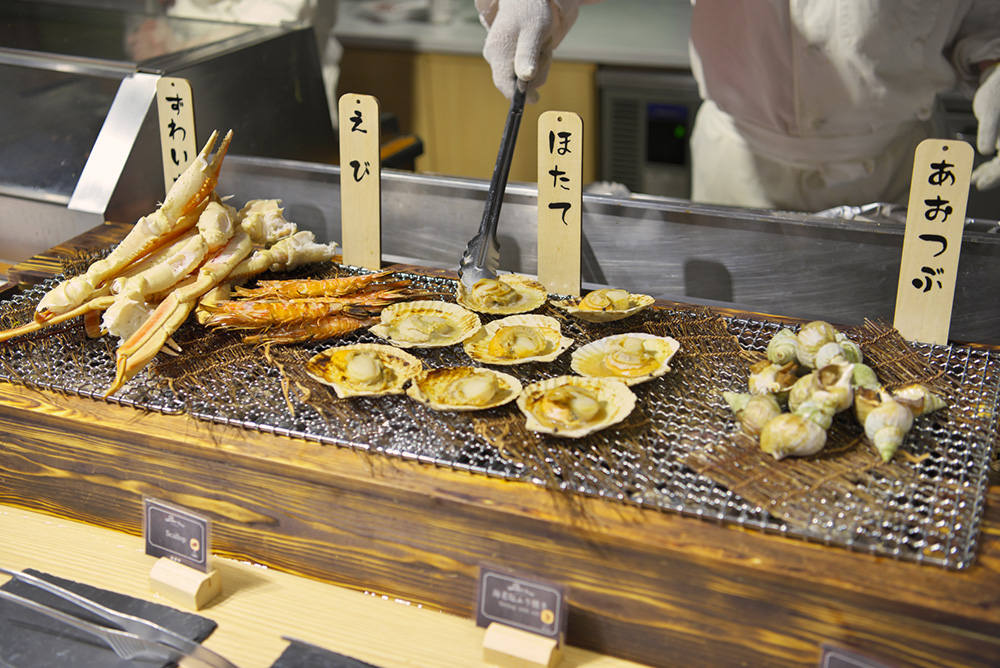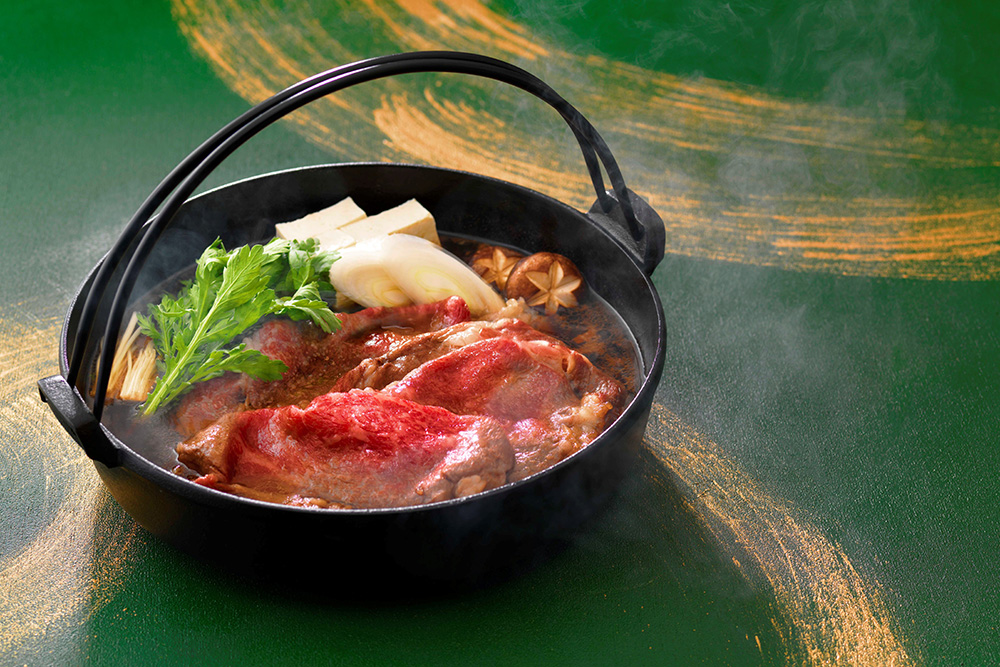 Rusutsu Resort has more than 30 restaurants. There is a large variety of both casual and formal restaurants to choose from, including buffet restaurants popular with families, specialty stores such as French, Italian, Japanese, and Chinese, cafes where you can enjoy delicious sweets, bars and izakaya where you can drink with friends, and fast food to pick up when you're on the go.
It's not only the number of restaurants we have that's amazing. All our ingredients are locally produced in Hokkaido, from vegetables, lamb and pork raised in local farms, to fresh seafood which is brought in every morning from the nearby port.
Eateries Popular with Guests from Abroad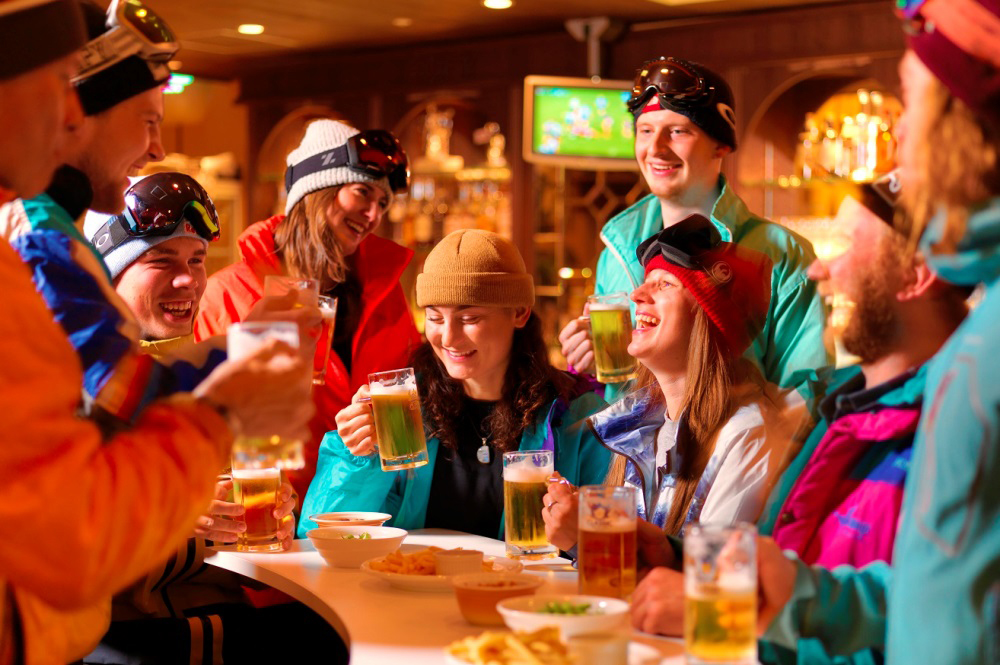 During a long stay, sometimes nice to kick back and relax in some local eateries. Here are a selection of shops popular with guests from abroad.
■ In the resort
Pub Cricket (Rusutsu Resort Hotel & Convention)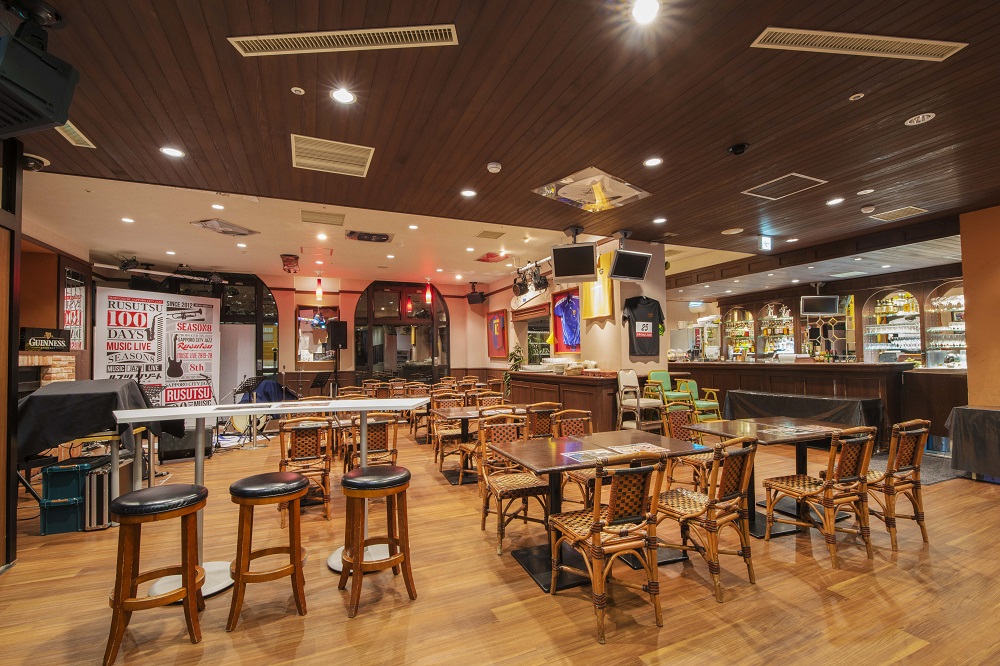 A casual café by day, Pub Cricket transforms into a pub where people gather to have drinks and watch sporting events by night. The interior of the pub is an open space with sports clips on multiple screens, and the doors are left wide open during open hours. Located at the center of Rusutsu Resort Hotel & Convention, it's also a great spot to meet up after skiing.
Main Bar – Obrist (Rusutsu Resort Hotel & Convention)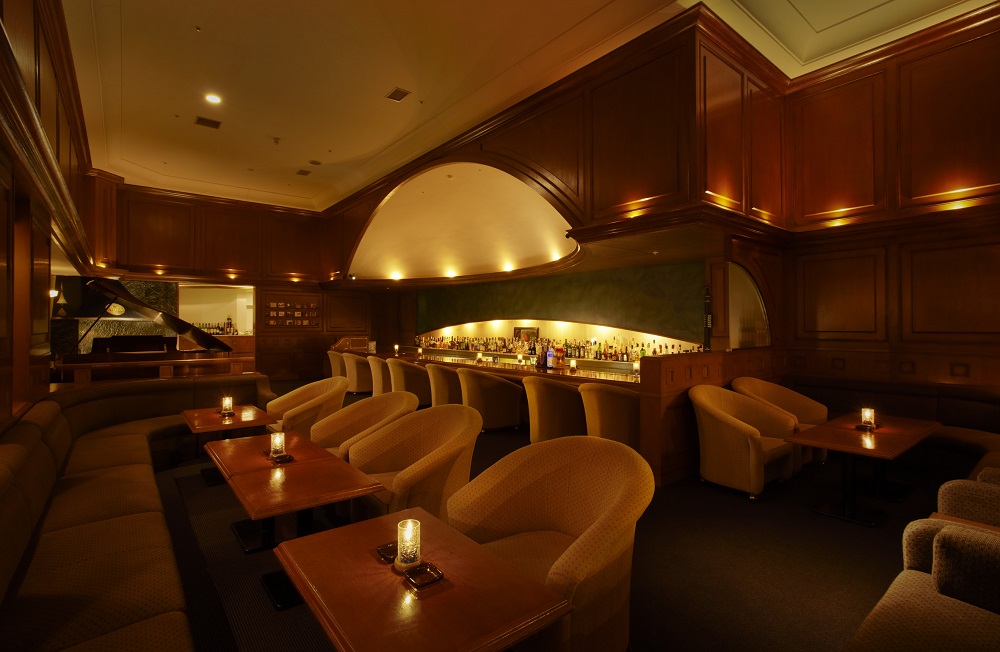 This jazzy and elegant spot is perfect for kicking back an sipping a top-notch drink. Obrist is an ideal place to spend a laid-back evening. The bar has to offer mostly anything you could ask for, from cocktails to local-brewed whiskey and vintage liquor. Bring your friends, or just yourself. The Moscow mule with its house-brewed ginger vodka is so sublime you'll be lost for words.
Lobby Lounge Atrium (Westin Rusutsu Resort)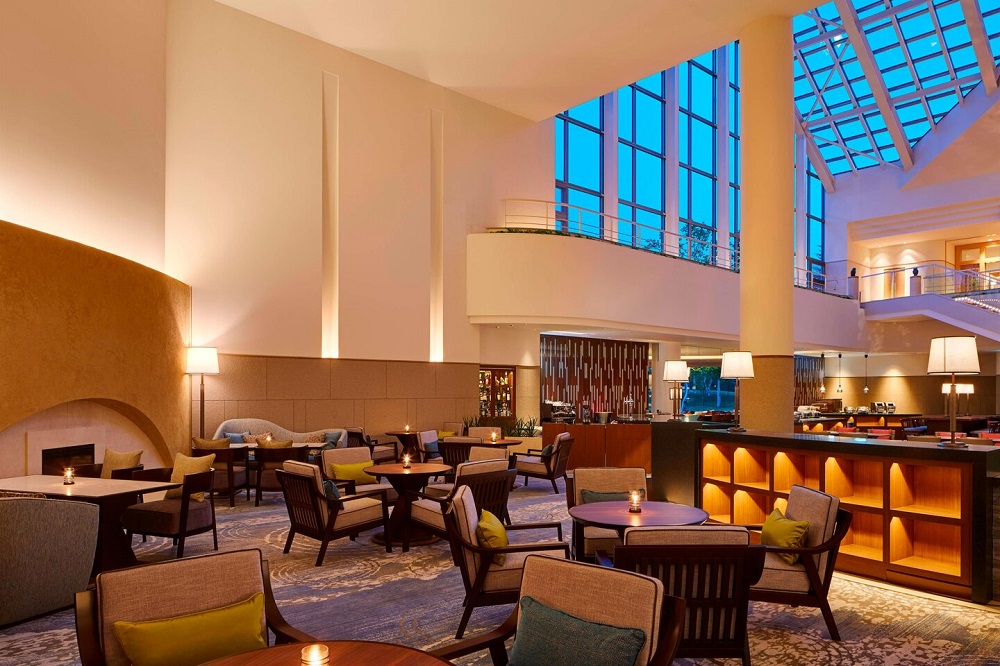 Ideal for grabbing a light meal or a quick break before meeting up, Atrium serves aromatic coffee and craft cocktails. This elegant lounge is a great spot for settling down and unwinding while watching the fire flickering in the hearth. Here you'll find a wide selection of drinks and creative, exquisite cocktails found nowhere else, as well as a la carte snack menus and cake combos. The lounge is open all day.
■ Around the resort
Rodeo Drive
A five minute walk from the resort, Rodeo Drive is a cozy hideaway bar with a warm, woody interior. Even though it is a bar, they do serve many good authentic dishes, including dishes using smoked ham and bacon. Featuring a wide choice of alcohols as well as 400 yen draft beers during happy hour, which lasts until 20:00, this is a popular hangout spot for many foreign guests.
CAFE&DINING BAR YOUTEI
YOUTEI is located a 1-minute walk from the front entrance of Rusutsu Resort. During the day, you can relax at the cafe with coffee made from delicious water from Mt. Yotei. From 17:00, it becomes an izakaya where you can enjoy freshly caught seafood from Hokkaido, dishes made from the famous Rusutsu pork, and Genghis Khan barbequed lamb. A wide range of drinks are served here, including some local brands.
Yo-chan
A 5-minute walk from the resort, Yo-chan is always bustling with foreign guests who have come to try the restaurant's Genghis Khan barbeque, which is well-known for its delicious, slightly milky-flavored lamb. Constantly gaining in avid fans, many guests even claim that it is the best lamb they have ever eaten. All-you-can-eat is available for 2100 yen.