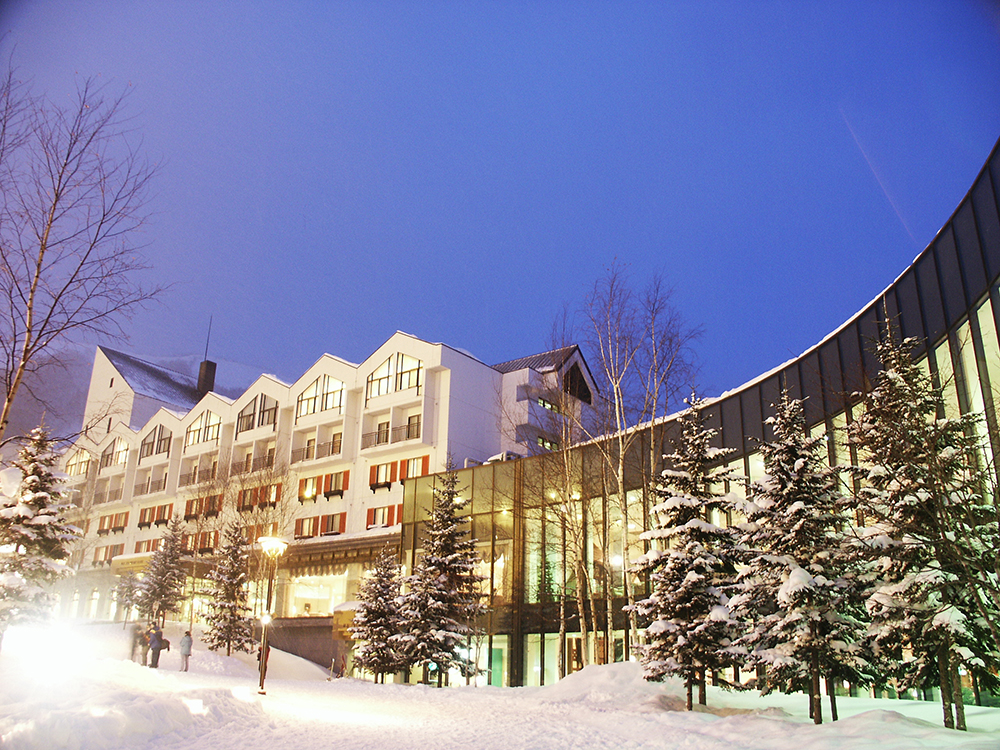 RUSUTSU RESORT HOTEL& CONVENTION
The convenience of the hotel that connects directly to the Mt. West area of the resort that allows guests to ski in & out is incredible. What's more, Rusutsu Hotel Resort & Convention houses over 30 restaurants and specialty shops- all in a single hotel. The hotel also has facilities such as hot springs, an indoor pool, and convention hall.
The hotel offers a variety of guest rooms- twin and triple rooms, junior suites perfect for relaxing, family type rooms, and Japanese style rooms that are convenient for those traveling with young children. After a day of riding, you can have a soak in Rusutsu Onsen Kotobuki, where you can relax both the mind and body. The open-air bath with a breadth of 20m offers guests a spectacular panoramic view of the snowy mountains by day, and a magnificent view of starry skies by night.