Half of the season is sunny ! Best snow play under the blue sky | SAHORO SKI RESORT
Sahoro is popular with guests who stay in our hotel and travel out for backcountry or daytrips to Tomamu and Furano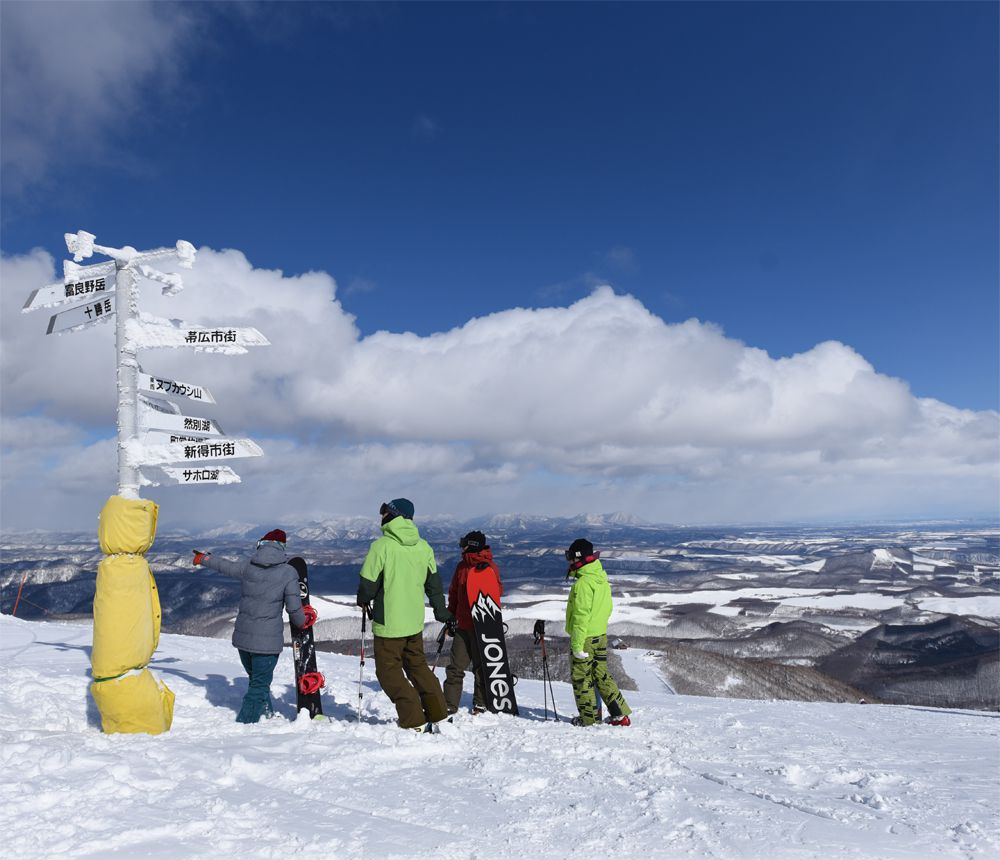 SAHORO's PRIDE
Tokachi Sahoro Resort, situated in central Hokkaido is a resort with hotel facilities, offers magnificent views of Tokachi Plain from the mountaintop. 
We asked a representative of Sahoro's Marketing team to tell us what they love about Sahoro Resort, and why guests from abroad should choose to visit.
1. You don't have to worry about being surrounded by other foreign guests because we are not yet well known outside of Japan!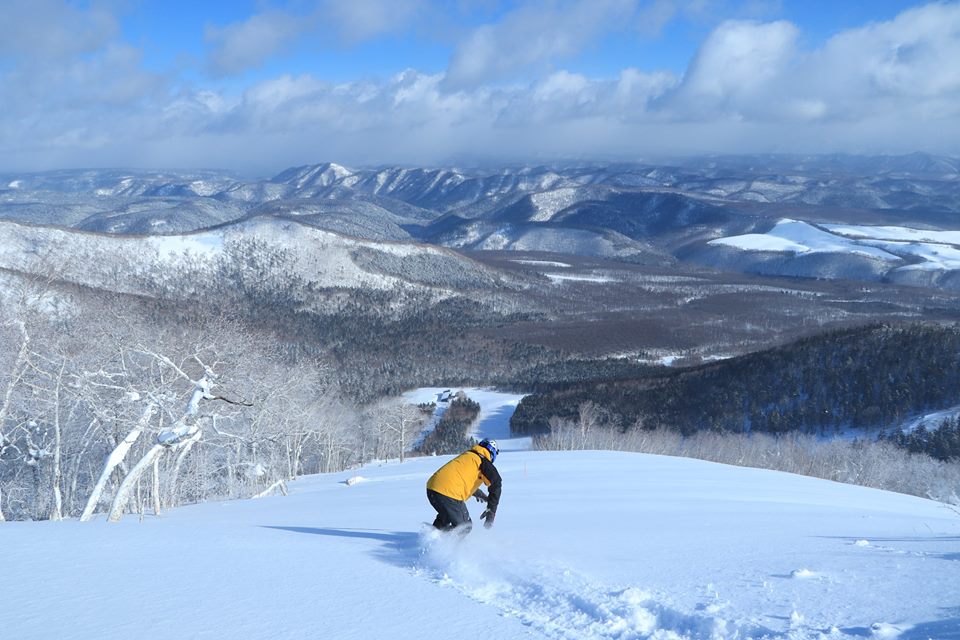 Located in central Hokkaido, the closest gateway to Sahoro Resort is Obihiro, which is about 80 minutes away by car. It is also accessible from Asahikawa Airport and New Chitose Airport. Surrounded by large-scale facilities such as Hoshino Resorts Tomamu and Furano Ski Resort, Sahoro has always been a dark horse. Especially for overseas advanced skiers, it's not as well-known because it does not have many meters of snow like Niseko.
Thanks to this, the number of overseas guests is still relatively small compared to other resorts, so there are very few foreign guests around. This means that in the morning after it snows the powder is not over-hounded by advanced western skiers and snowboarders within an hour.
So as to say, it's a less-known spot, and it's actually empty (laughs). Great for someone aiming for fresh powder, you can relax and enjoy the powdered slope at your own pace. Skiers who think they have run out of fresh places to ski in Hokkaido after many visits to the major resorts, are overjoyed to find out that there is still a major ski resort yet to be explored. Those who choose Sahoro are quite the Hokkaido enthusiasts!
2. We are proud of our large number of courses and the difficulty level. 50% of our courses are ungroomed!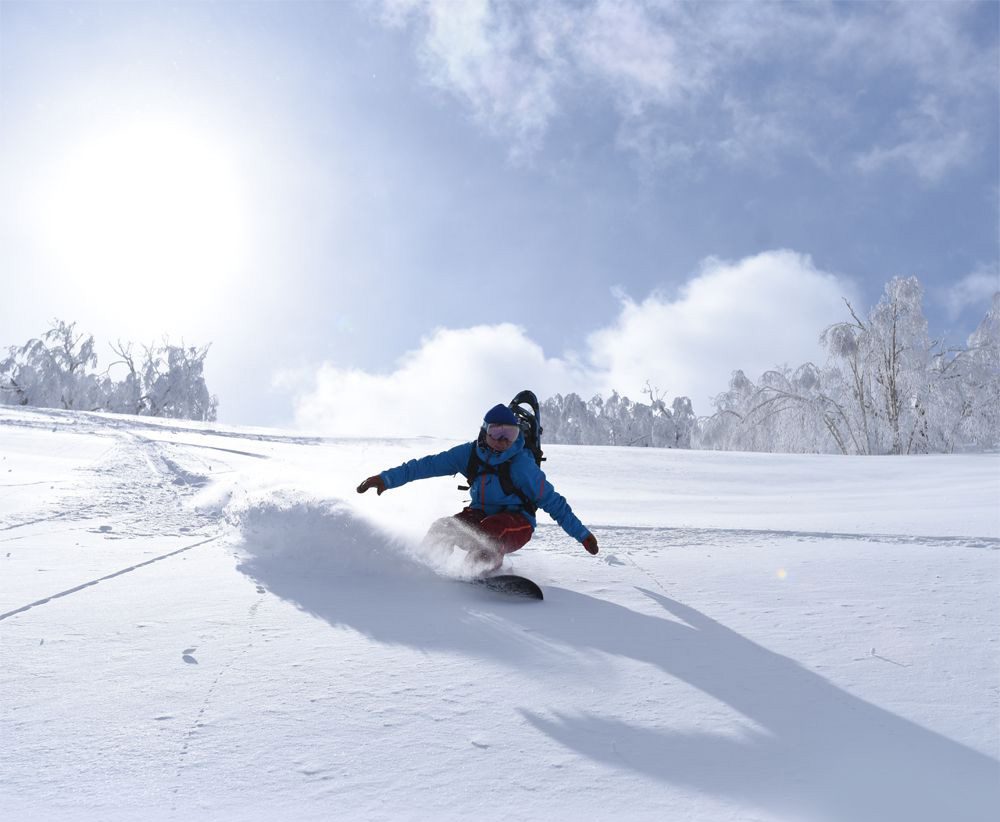 Sahoro has a total of 21 courses that spread out from the mountain top at an altitude of 1,030m. Most courses lead down to the gondola station at the base of the mountain, so even foreign guests who may not be too sure of the location map, will find it safe and easy.
Many are surprised to find that as much as 50% of the resort's ski grounds are ungroomed, including all 5 courses on the north slope. Of the ungroomed slopes there is plenty to appeal to advanced-level skiers, including a steep spot with a gradient of 39°, as well as many technical slopes which make best use of the natural terrain.
Courses that are popular with overseas skiers and snowboarders: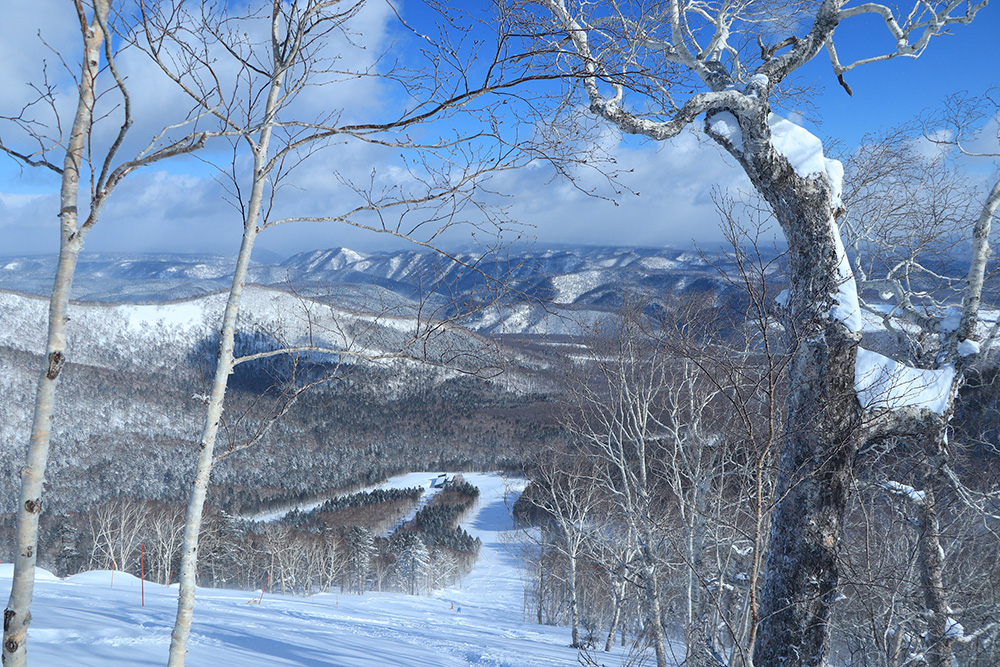 N3 Challenge Course
Length:1,313m
Altitude difference:408m
Average Slope:17°/ Maximum Slope 28°
Level:Advance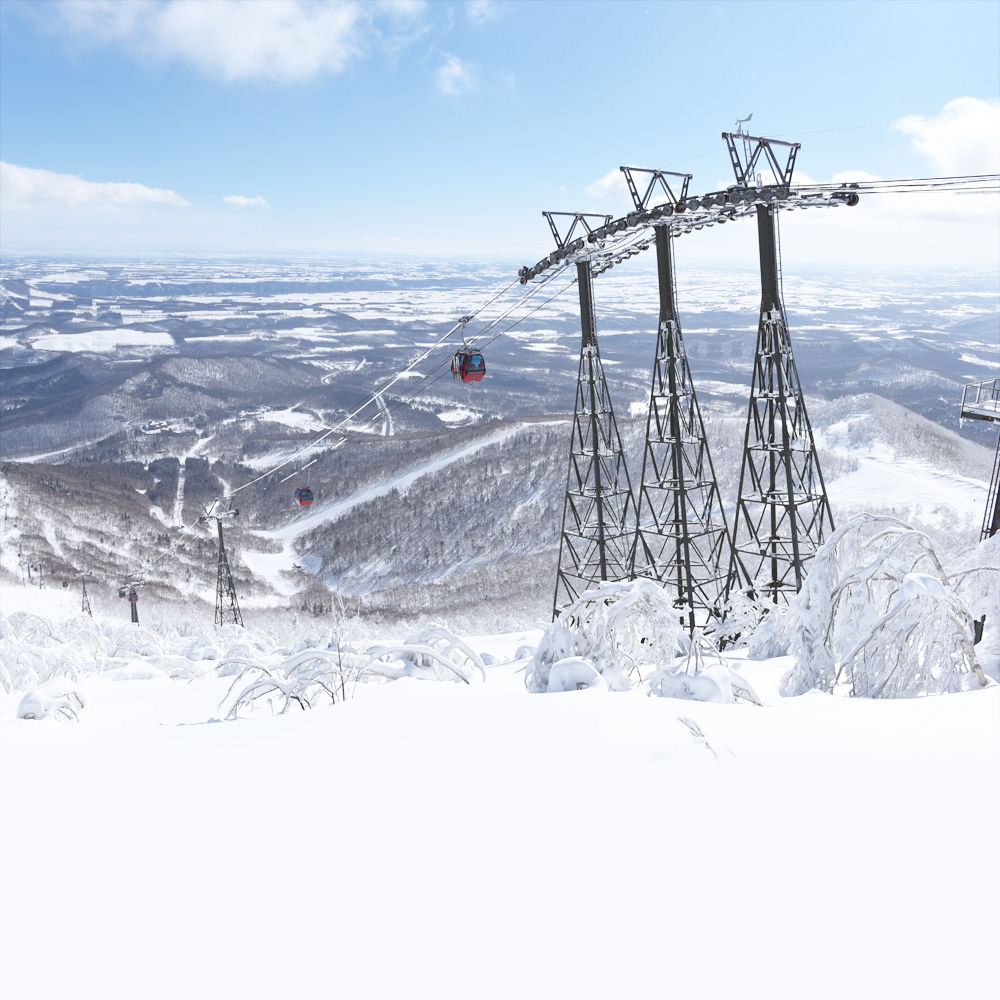 Center Bowl Way
Length:903m
Altitude difference:380m
Average Slope:12°/ Maximum Slope 36°
Level:Advance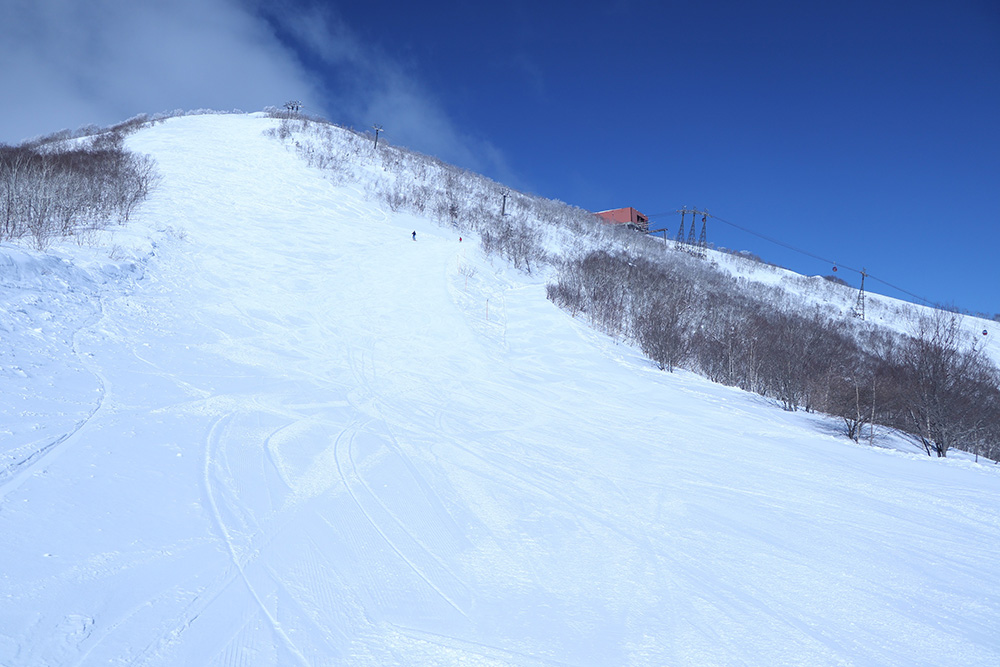 Central Way
Length:890m
Altitude difference:130m
Average Slope:25°/ Maximum Slope 36°
Level: Intermediate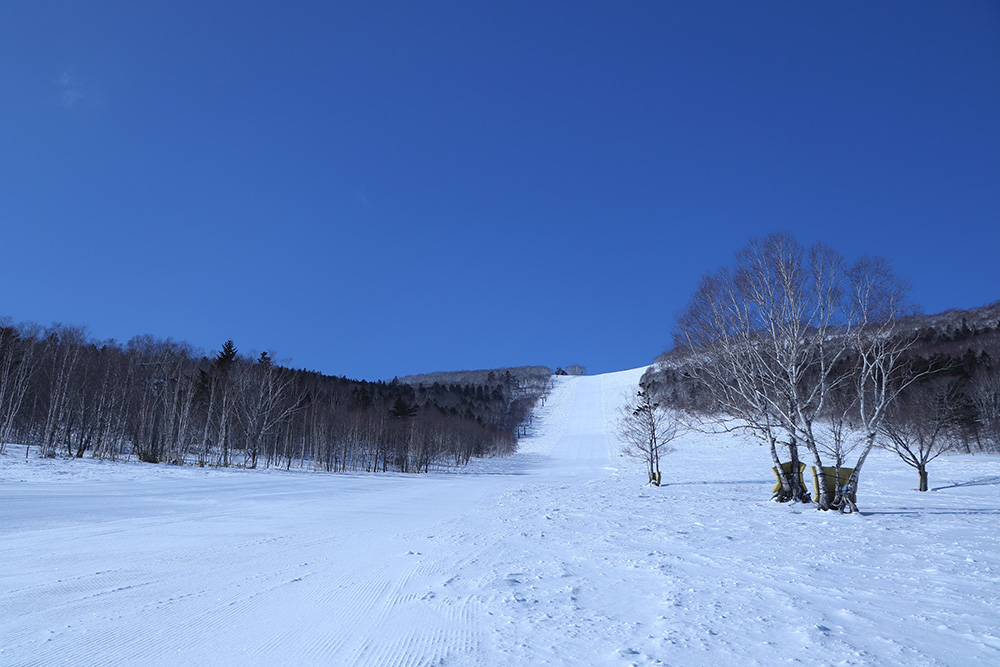 North Way
Length:950m
Altitude difference:350m
Average Slope:20°/ Maximum Slope 39°
Level:Advance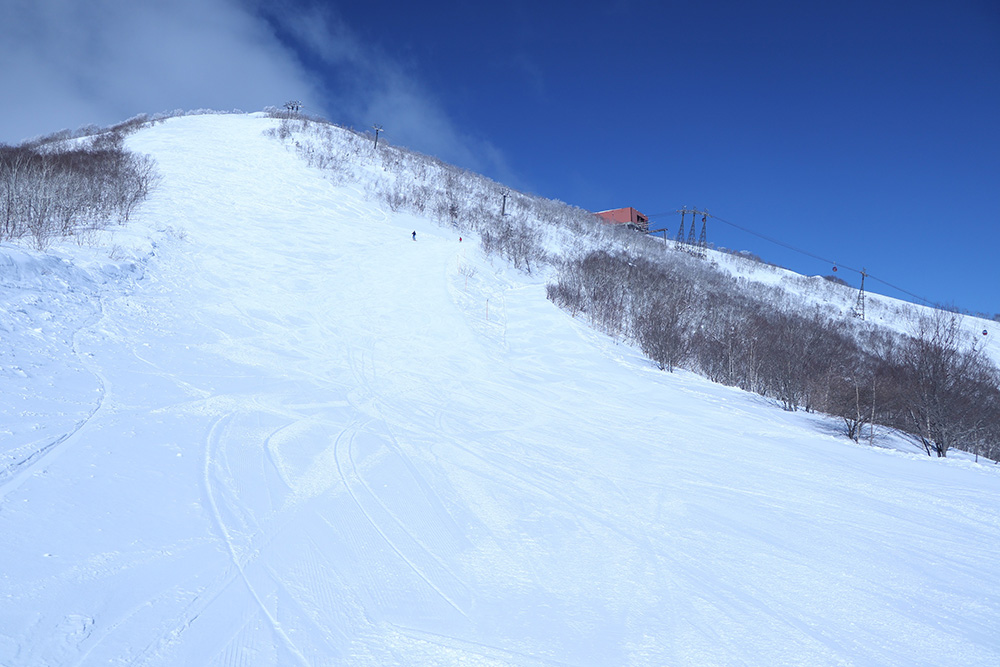 North Avenue
Length:3,000m
Altitude difference:590m
Average Slope:10°/ Maximum Slope30°
Level: Intermediate
3. With a sunny-day rate of 51% on-season, Sahoro boasts unbelievably good weather!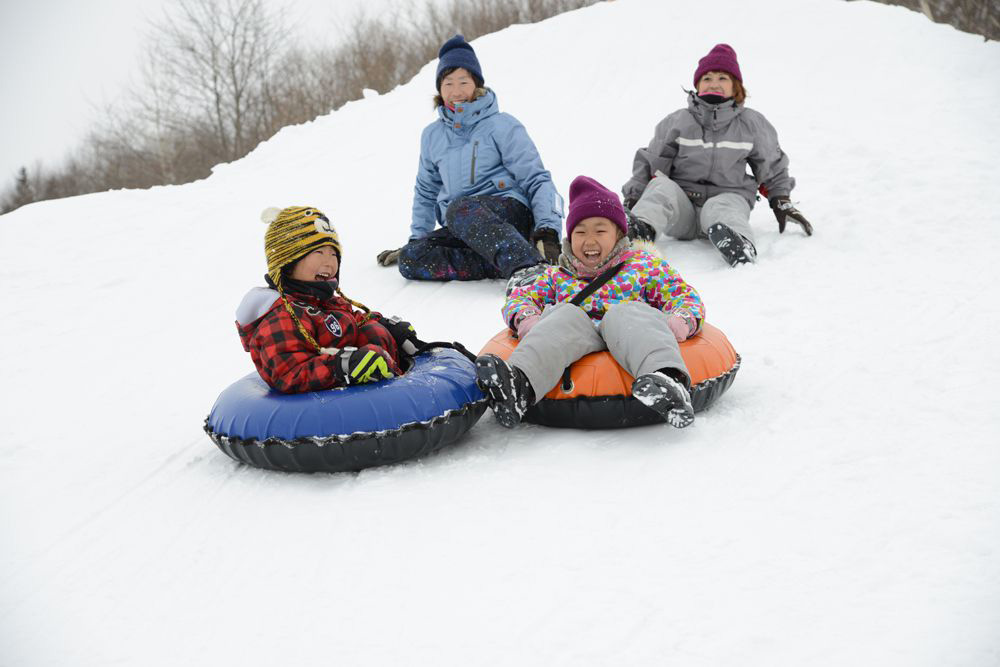 Another remarkable thing about Sahoro is the amazing sunny weather rate. Due to its inland location, the Tokachi area has far more sunny days than the Sapporo and Niseko areas. I counted the number of sunny days in '20 -21 season, and as many as 56 out of 110 days were sunny. That's a rate of 51%.
| | | | | | |
| --- | --- | --- | --- | --- | --- |
| | December | January | February | March | Total |
| Sunny day | 6/20 days | 13/31 days | 14/28 days | 23/31 days | 56/110 days |
| Sunny rate | 30% | 42% | 50% | 74% | 51% |
The white snow that completely covers Hokkaido looks stunning when paired with the bright blue sky-the contrast is truly beautiful! Enjoying snow activities under the clear blue sky is sure to bring a smile to the faces of both adults and children alike.
❖  "Top Tea House" - You can enjoy matcha !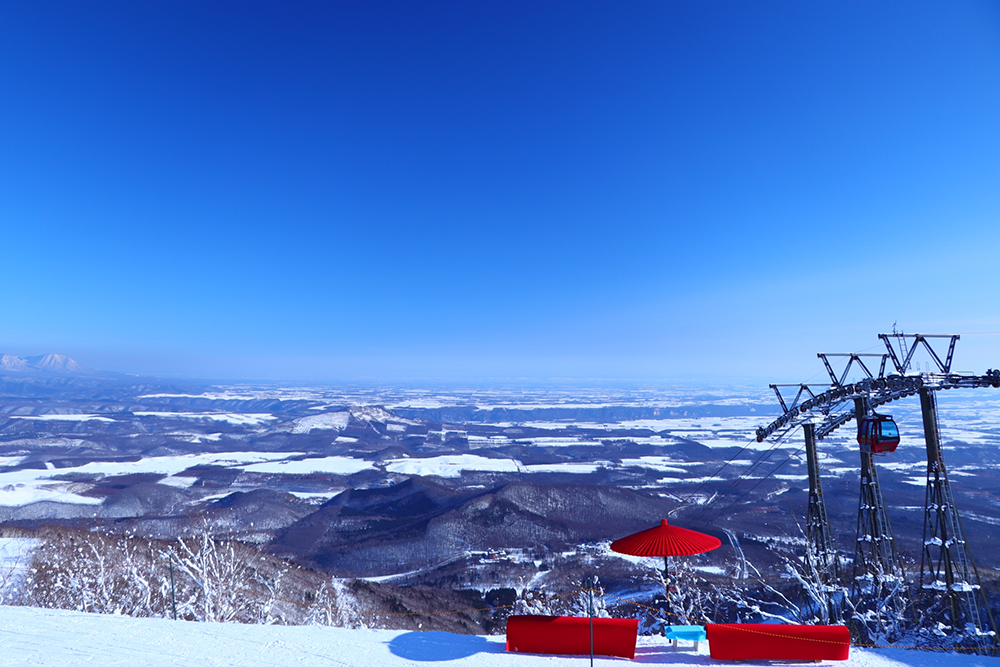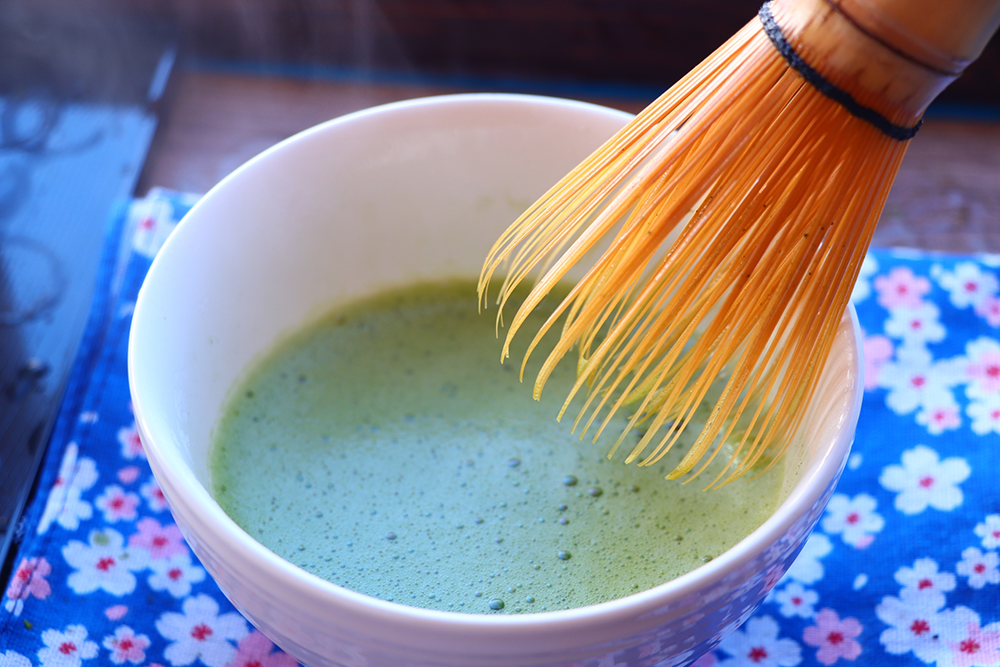 Located at the top of the mountain under the blue skies of Sahoro, the "Top Tea House" is open every weekend from January to February. Here you can enjoy freshly prepared matcha while gazing at the spectacular view at an altitude of 1,000 meters.
Nowhere else in Hokkaido can you experience a traditional Japanese tea ceremony right at the top of a mountain.
4. There is such an abundance of winter activities that you can't fit them all into just one trip!
With stable weather on our side, Sahoro Resort has a wide range of winter activities.
【Snow Activities】
Backcountry Tours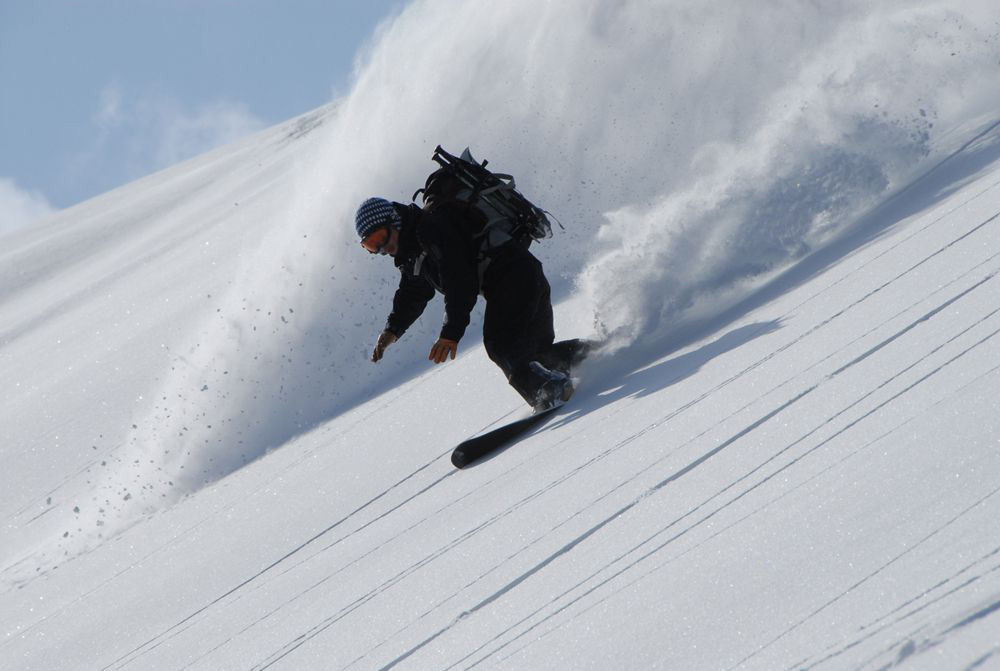 An advanced-level tour which is great for exploring the area's untouched nature. The tour takes place in areas close to Sahoro, such as the nearby mountain pass. The exact locations are chosen based on the days' weather and snow conditions. (7 hours)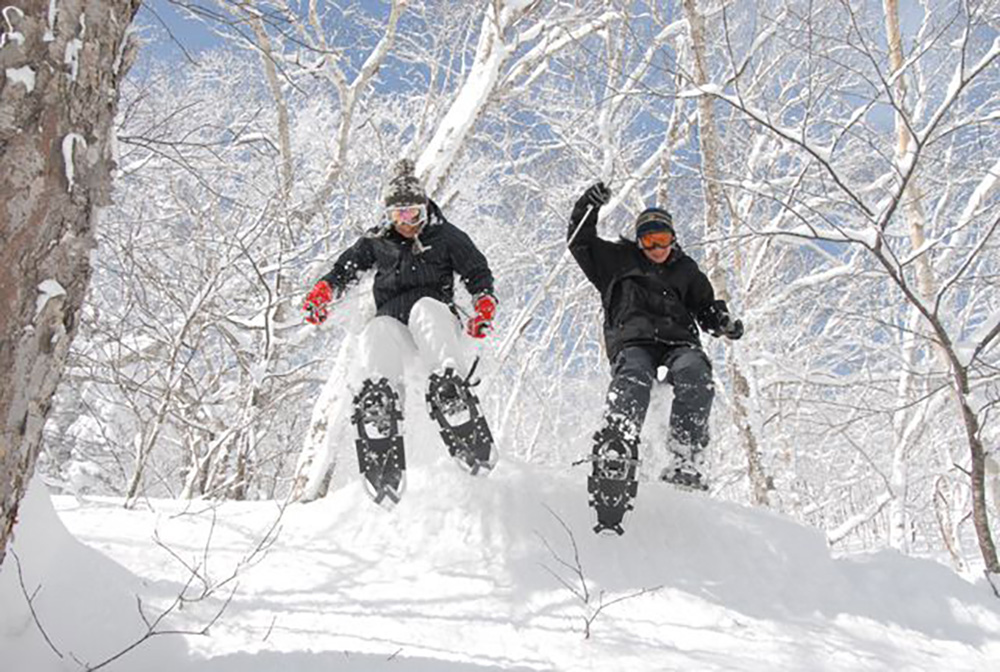 Downhill Snowshoe
Run down from the summit of Mt. Sahoro in snowshoes, fly and fall through powder, a playtime in the fluffy snow.  (3 hours)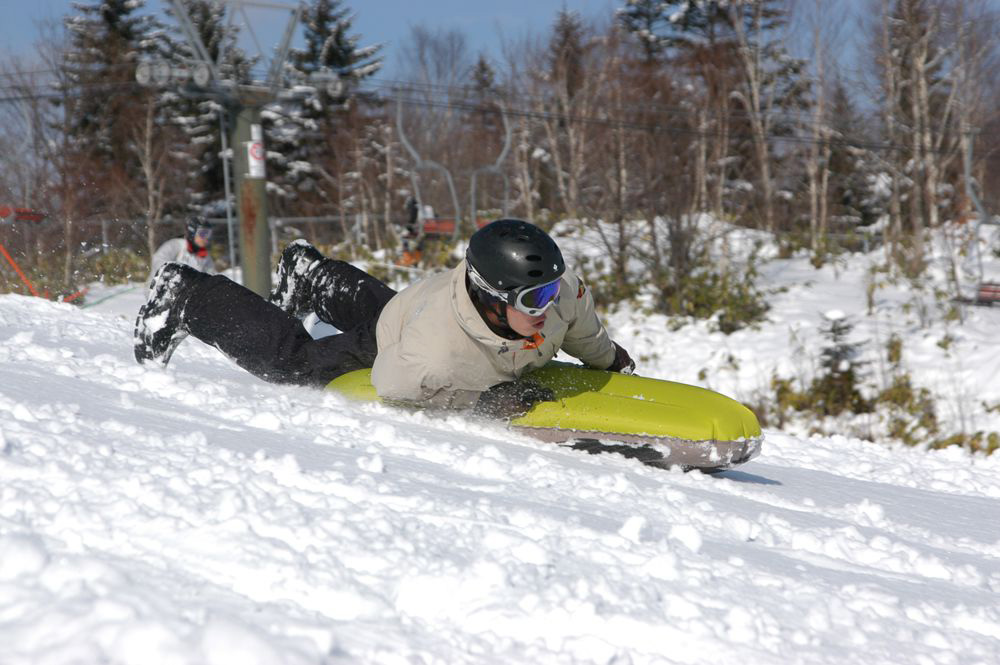 Airboard Tour
A new sport which involves sliding down the slope on a one-seater board with an edge at the base. The rider's line of vision is close to the surface of the snow, maximizing the speed of this thrilling ride. (2 hours)
【Nature Activities】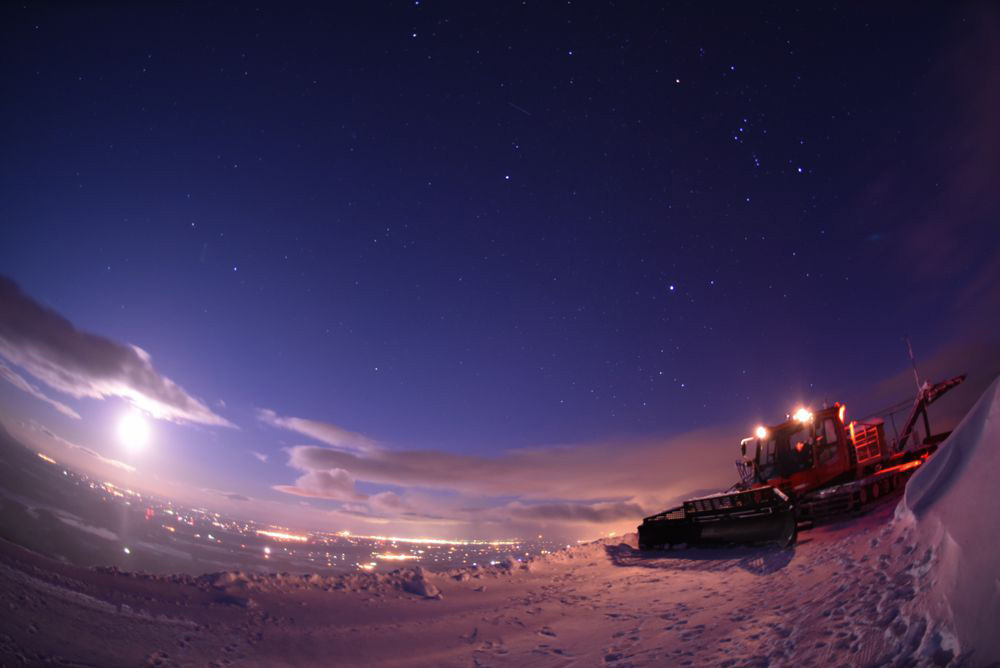 Compacted snow car Shibare Night Tour
From 6PM board the loading platform of a snow grooming machine and head towards the summit of Mt. Sahoro for a romantic tour of the freezing cold night scenery of the Tokachi Plains, backed by a star-filled sky. (1 hour)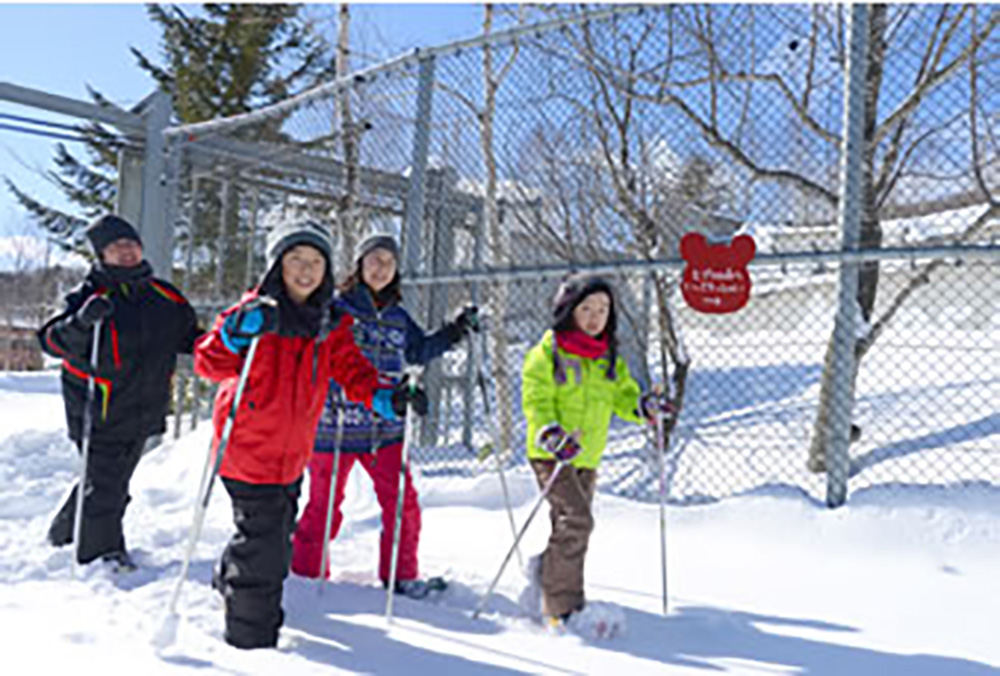 Brown Bear Forest Snowshoe Tour
This snowshoe walk around the park in Sahoro Bear Mountain is held only in the winter months. Although you won't see any bears at this time of year, it's still good fun to venture out with a guide to look for traces of bears such as claw marks.  (1.5 hours)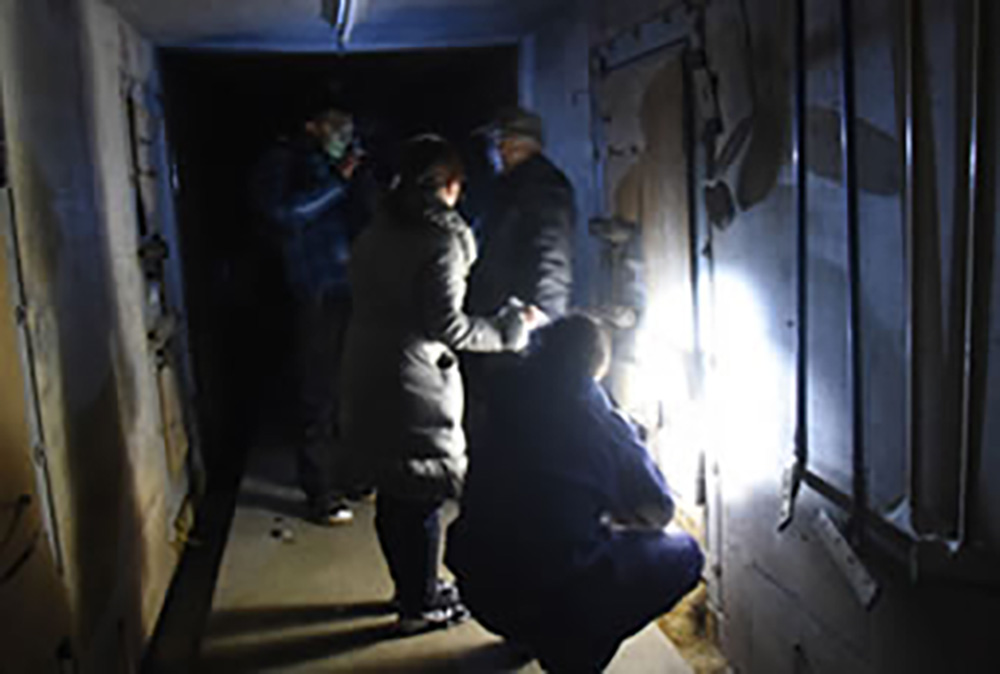 Brown bear hibernation observation tour
During winter, the bears in Bear Mountain hibernate. How about taking a closer look at how bears spend their time in hibernation? (1.5hour)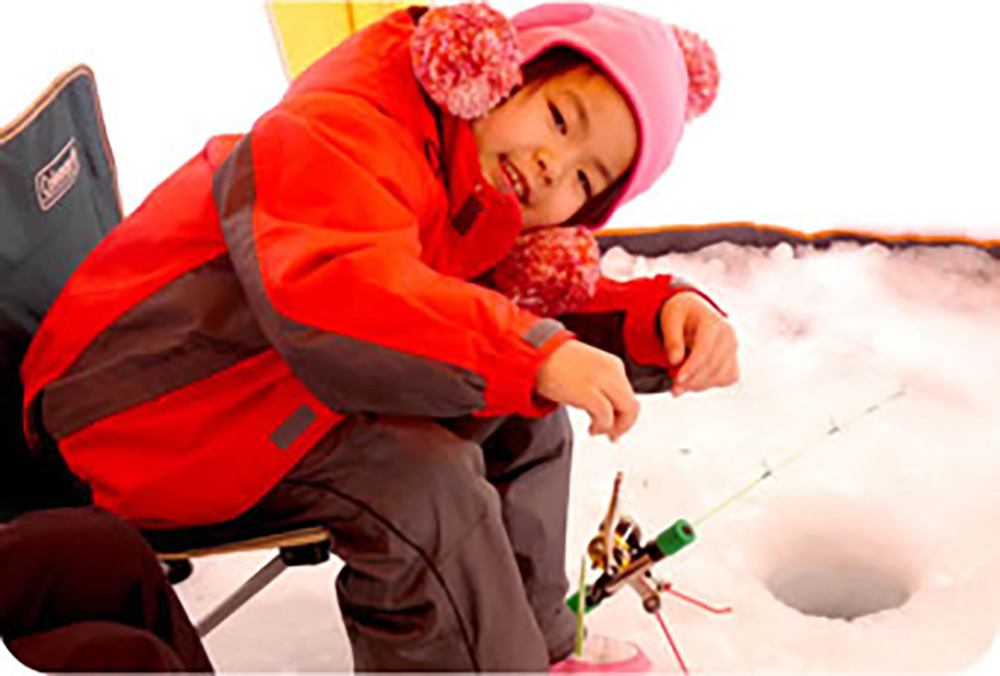 Wakasagi Ice Cave Fishing Tour
Try out wakasagi smelt ice fishing at Lake Sahoro, located only a 10 minute drive away from the snow resort. With fishing gear available for rental on site, it couldn't be easier to join in this fun activity. The caught smelt can be made into tempura on the spot for tasting. (About 3 hours including to and from shuttle service)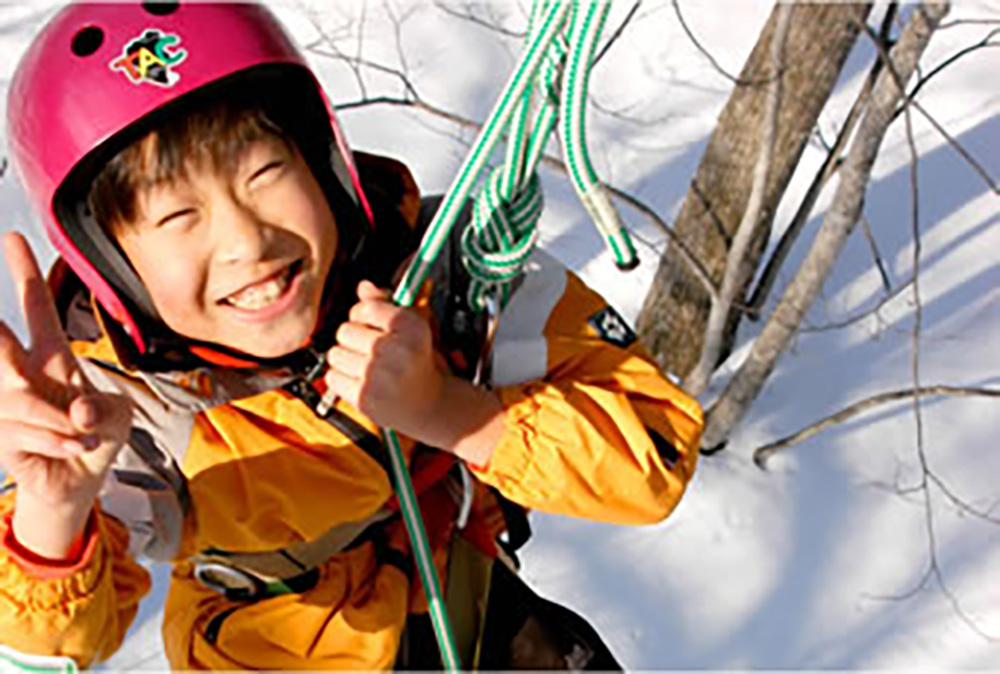 Tree climbing challenge
Using a special harness for extra support, it is easy to enjoy tree climbing without having to exert too much strength. Engage all of your senses as you climb, taking in the unusual view of the area's scenery from the tree tops. (1.5 hours) (1.5 hours)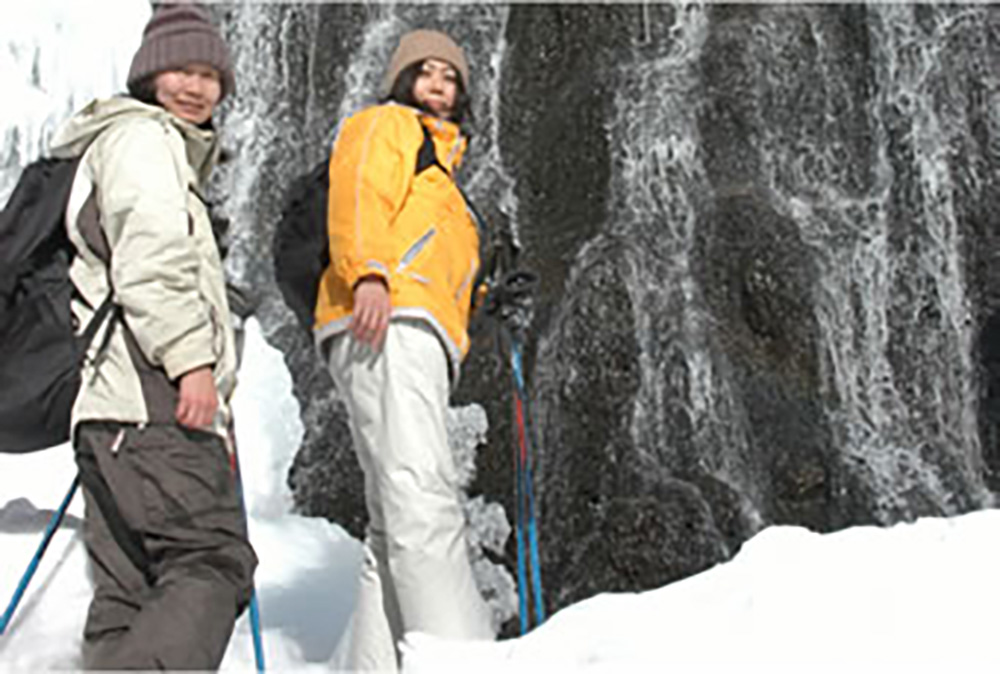 Haze of the waterfall trekking tour
Use snowshoes to trek along the river to Daisetsuzan National Park and the Kasumi Falls. This program comes with a special lunch and entrance to a hot spring.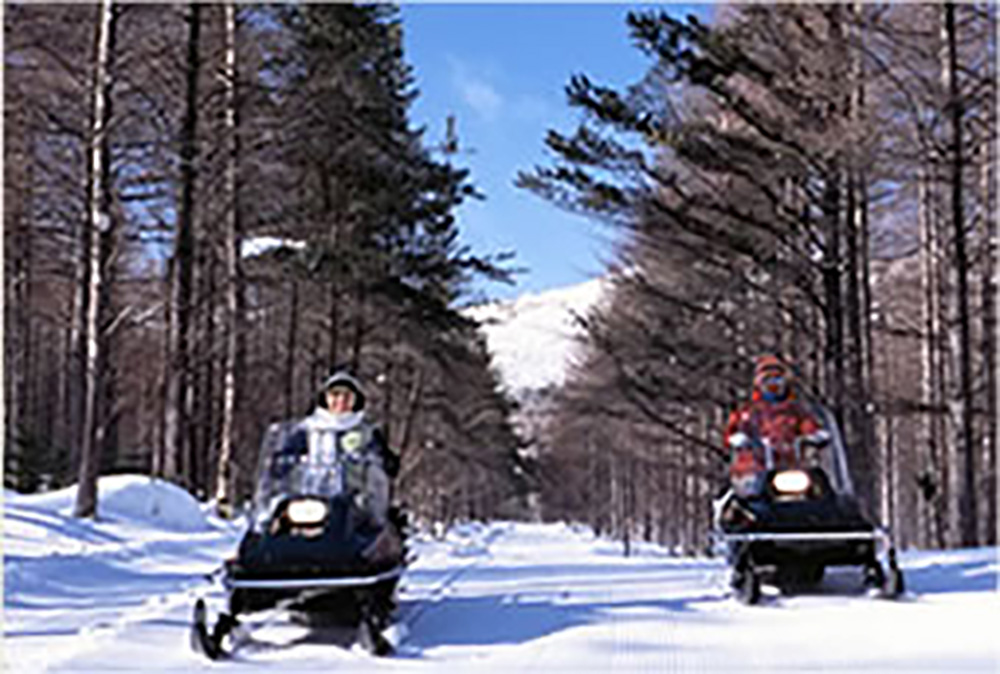 Snowmobile
Ride around the course of about 1km per lap. The snowmobiles are controlled by hand operated accelerator and brake. With a guide, even beginners can enjoy this activity with confidence.
5. Sahoro is popular with guests who stay in our hotel and travel out for backcountry or daytrips to Tomamu and Furano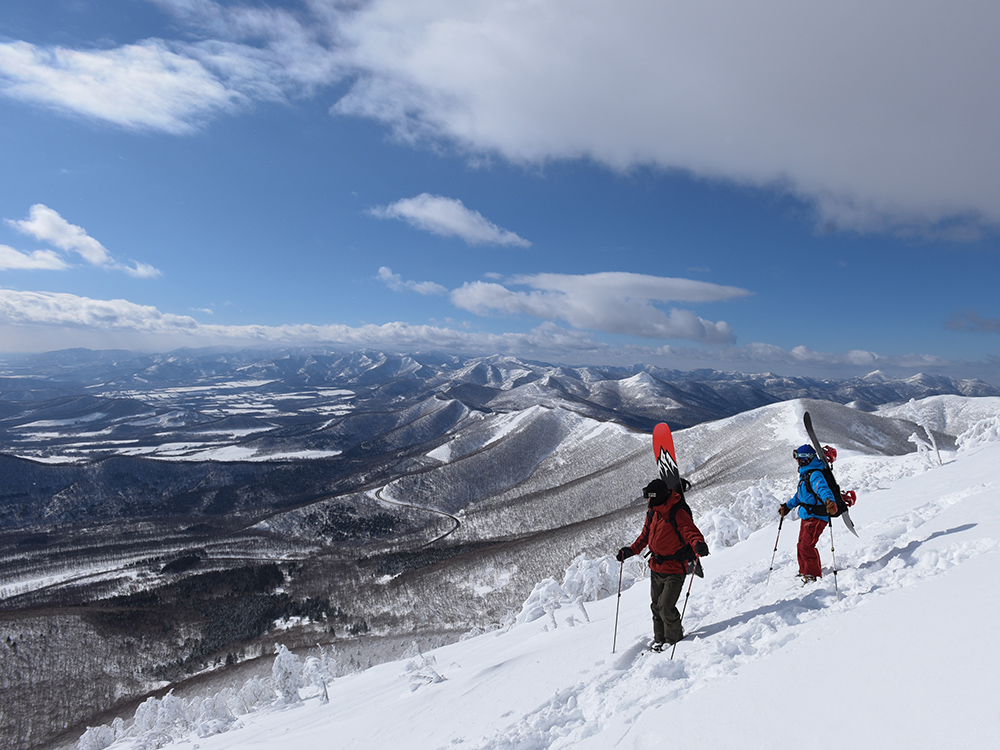 In this Central Hokkaido area, there are a number of mountain ranges including Daisetsuzan and Hidaka, so the area features expansive backcountry locations. Recently it's become extremely popular among expert skiers from overseas to base themselves in Sahoro Resort and rent a car to access the Tokachi area, where they are free to ski on the powder and backcountry fields of the "Hokkaido Powder Belt".
It's no problem if you don't want to rent a car haven't brought any gear for backcountry, as there are plenty of tours and activities organized by the resort in which you can participate. On these tours, guides pick the best locations such as the nearby mountain pass based on the snow and weather conditions on the day. This backcountry tour which takes participants out into untouched natural landscapes is aimed at advanced skiers. A 7 hour long full-day program, this is the perfect opportunity to make your Japow backcountry debut!
 "SAHORO RESORT HOTEL": The Jewel in the Crown of Tokachi Sahoro Resort!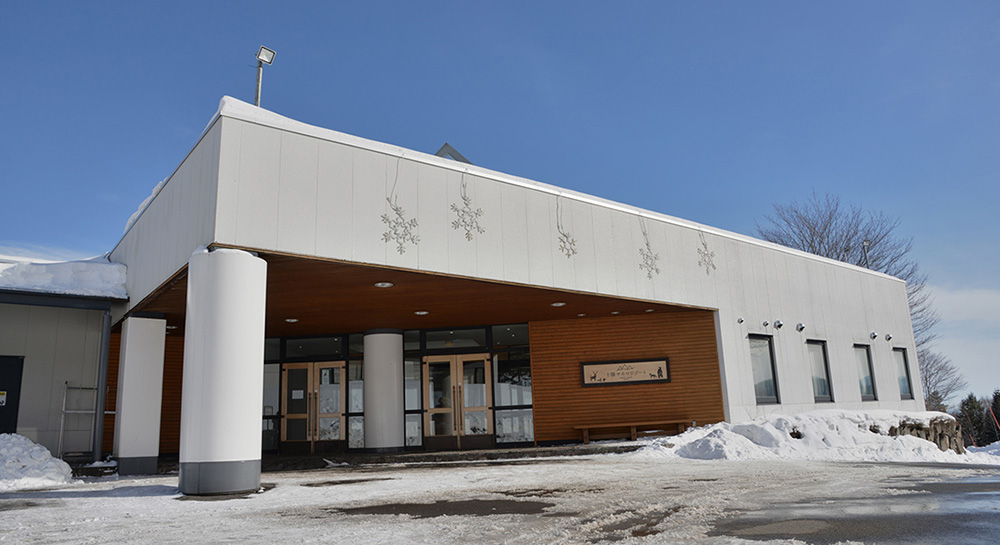 Guest Room
The hotel is highly rated as comfortable because the rooms are clean and good sized. There are various room types to choose from, such as the Garden Room, the Comfort Room, North Guest Rooms, or South Guest Rooms where you relax, looking out to the Sahoro forest.
The guestrooms are fairly spacious, with the majority 30 to 35 m2 in size. The designs invoke a calm atmosphere where you can feel the gentleness of nature and the warmth of wood.
Restaurant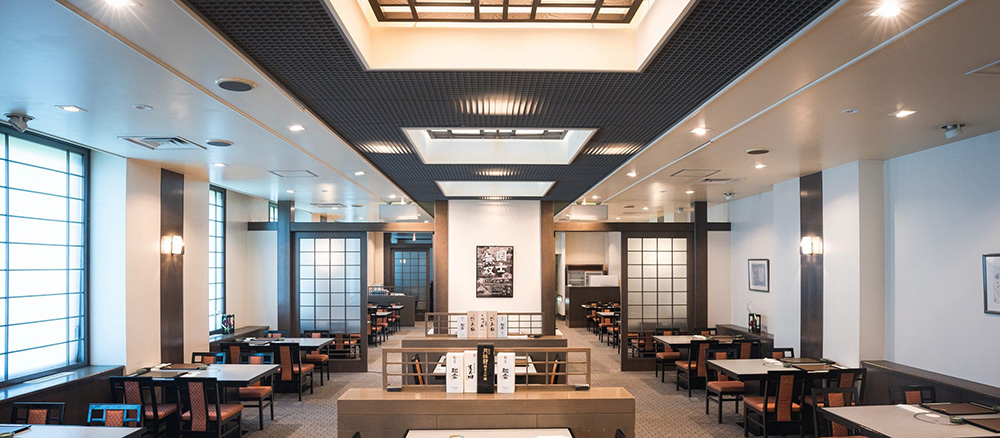 The hotel features a number of dining areas where you can enjoy seasonal dishes made using local ingredients from Tokachi and around Hokkaido, including Western, Japanese, buffet-style restaurants and a café. Among them, the Japanese-style restaurant Yukizaki is especially popular with overseas guests.
Featuring cuisine based around fresh seafood which has been shipped directly from the fishing ports of Hokkaido, this is the perfect opportunity to enjoy the fine tastes of Japan's rich food culture, from beautifully arranged kaiseki cuisine, to soba carefully hand-made by the chef and local Hokkaido dishes, all washed down with some Japanese sake.
▼ Introducing Yukizaki's Japanese Kaiseki Menu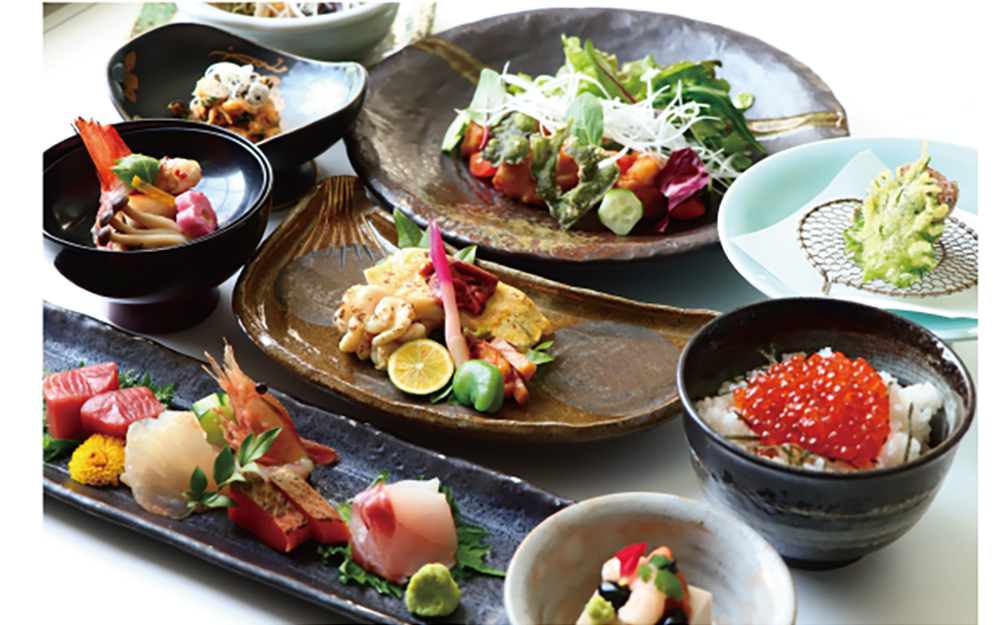 Bean curd with sesame and Japanese horseradish
Boiled goosefish liver with miso, and leek pieces
Fried ray fin with seaweed salad
Codfish baked with miso and sea urchin
Three kinds of clams steamed with sake
Sardine fried with Japanese apricot and shiso tempura
Salmon roe rice-bowl
Fish soup with ground radish
SPA Sauna

The hotel features an open air bath called "Spa Refre", which is open daily from 6am to 11pm. There is also the "Tokachi Sauna", a sauna based on the Finnish "loyly", which is becoming extremely popular in the Tokachi region. Vihta made from bundles of young birch leaves are used for aromatic therapy and recovery from fatigue-perfect for rejuvenating after a day in the snowy mountains.
Service for Foreign Guests
When you arrive in Sahoro, please visit the Welcome Center, where the staff are reputed for their friendliness. Here you will find many leaflets available in foreign languages, as well as interpreters on hand to assist you. There is also a nursery room that can accommodate non-Japanese speaking guests, so parents can leave their young children here and go skiing freely.
Ski and snowboard lessons, as well as rental services, are available in English, so you can rest assured that you will be able to enjoy your stay with no difficulties.
How to Enjoy Sahoro as a Foreign Guest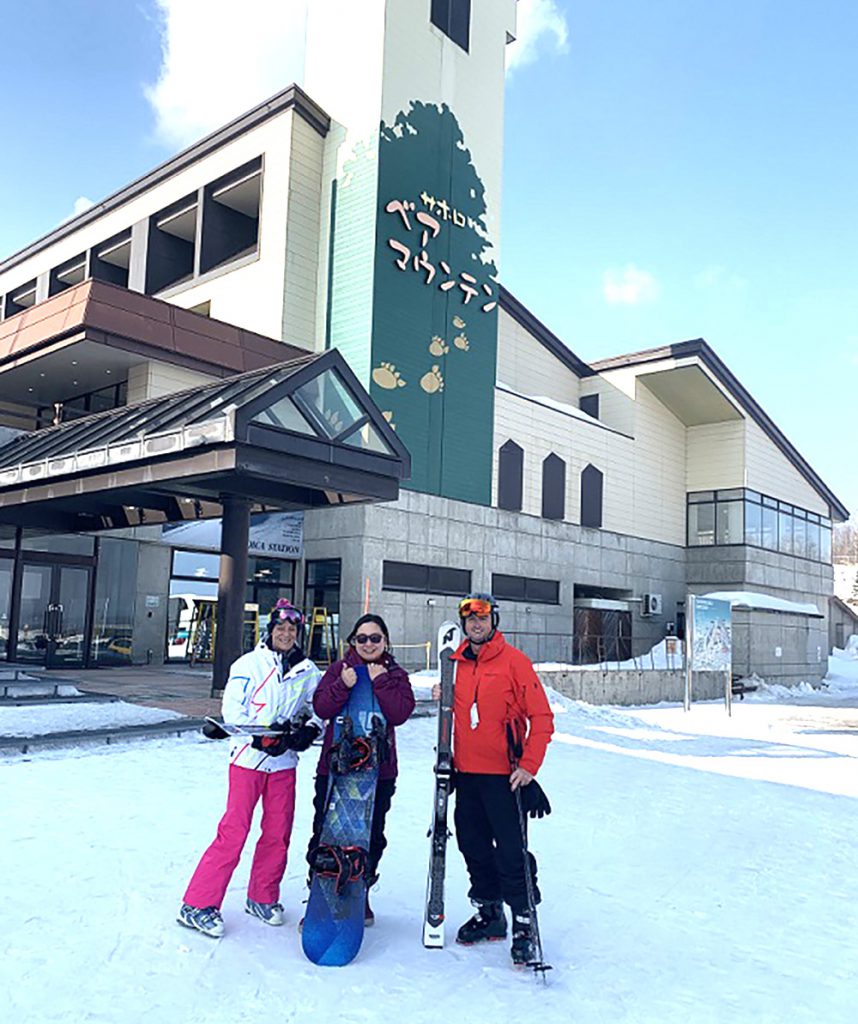 Many guests from abroad choose to stay in the Sahoro Resort Hotel for long periods of time. Although everyone always raves about how grand the hotel breakfasts are, in the morning after it snows real powder hunters skip the delicious breakfast and go straight out onto the slopes to catch the first tracks.
They of course go straight to the ungroomed courses. After enjoying the powder on the un-crowded slopes in the morning, many choose to either take a leisurely lunch out on the slopes or in the hotel.
The nice thing about Sahoro is that there is still powder left on the slopes in the afternoon.
For dinner, the Japanese restaurant Yukizaki, is overwhelmingly popular. Here they serve pork and chicken from Tokachi, seafood from Hokkaido, seasonal sake and Tokachi wine. End the day relaxing in the resort's signature Spa Refre & Tokachi Sauna as you prepare for another fun day on the slopes.
During a long stay, many advanced skiers take backcountry tours, or visit other closeby resorts such as Hoshino Resorts Tomamu or Furano. At Sahoro there are many activities tailored to families with kids, so every day is an exciting adventure for the whole family. in or out of the resort conveniently. One of Sahoro's biggest attractions is that the resort can serve as a base for countless snow activities.