The Best Parts of a Hokkaido Ski Trip – Hokkaido vs. Other Representative Japanese Resorts

Looking to visit Japan but not sure where to go?
Japan has around 500 ski resorts. The most popular among international tourists are Hokkaido, Hakuba, Shiga Kogen, and Nozawa Onsen. Curious why people love them? Our comparison below will answer your questions, including why Hokkaido tops them all.
Hokkaido vs. other resorts international tourists love
First, let's see why international tourists love these resorts and compare them with Hokkaido.
Hakuba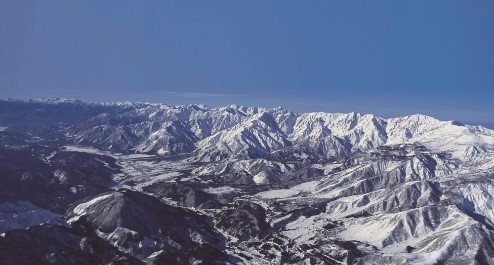 ・The Hakuba mountain range offers dynamic and majestic views. ・Ten ski resorts form "Hakuba Valley". Ski freely on the vast slopes encompassing all directions.
・Depending on the situation, you can pick a good spot and take a shuttle bus around the ski area.
・Easy access to the backcountry from the slopes and offers authentic alpine-style backcountry skiing and snowboarding.
・Many backcountry snowboarding guides/tour operators.
・Widespread mountain skiing culture that welcomes foreign visitors.
Shiga Kogen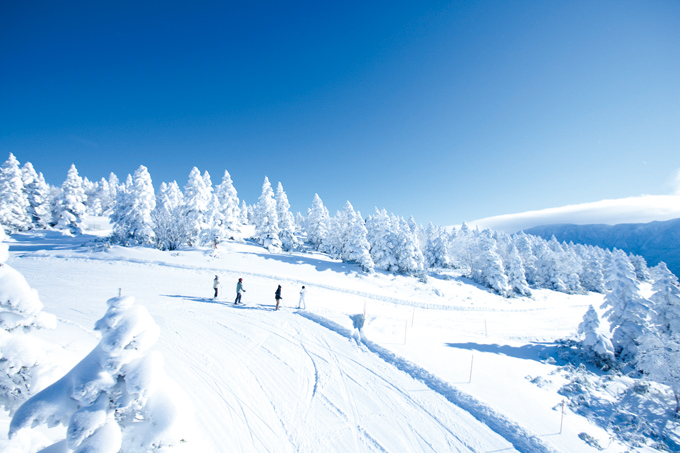 ・"Shiga Kogen Mountain Resort" is one of the largest mountain resorts in Japan, consisting of 18 ski resorts.
・Mt. Yokoteyama stands 2,307 m above sea level and boasts the best silky snowfall in Japan.
・Long ski seasons (mid-November to May holidays).
・The virgin forests and wetlands of subalpine coniferous trees are widely known for forest therapy.
・The snow monkeys soaking in the hot springs are very popular among international tourists and are one of the biggest reasons people come here.
Nozawa Onsen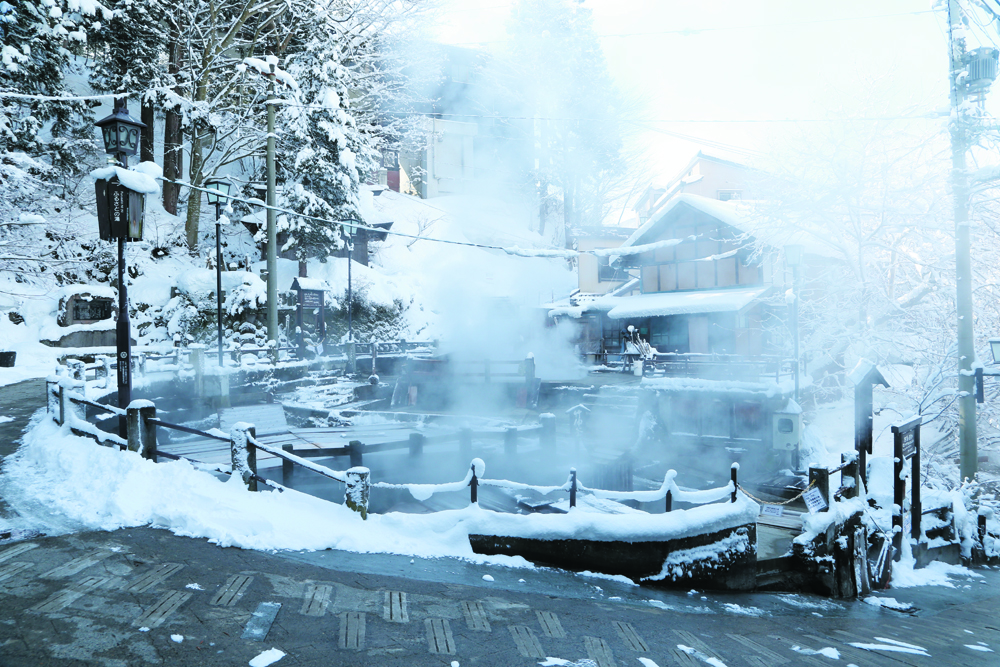 ・Unique and moving hot spring culture with 13 public hot springs scattered throughout the area.
・Plenty of high-quality natural snow and a long ski season.
・Extensive and functional ski area with varied slopes.
・Enjoy tree runs in beautiful forests of beech and white birch.
・Ryokan, bed & breakfast, and other Japanese-style accommodations.
・Famous for its passionate fire festival, which is an Important Intangible Folk Cultural Asset of Japan.
Taking a look at why they're popular
As you can see, the appeal of Hakuba, Shiga Kogen, and Nozawa Onsen lies in their snow quantity/quality, skiing and snowboarding scale, beautiful scenery, and hot springs. From this perspective, Hokkaido has it all, which may be why it triumphs over the others. Let's dive more into why Hokkaido is the "No.1" destination for ski trips in Japan.
Why Hokkaido?
1. Easy access from the airport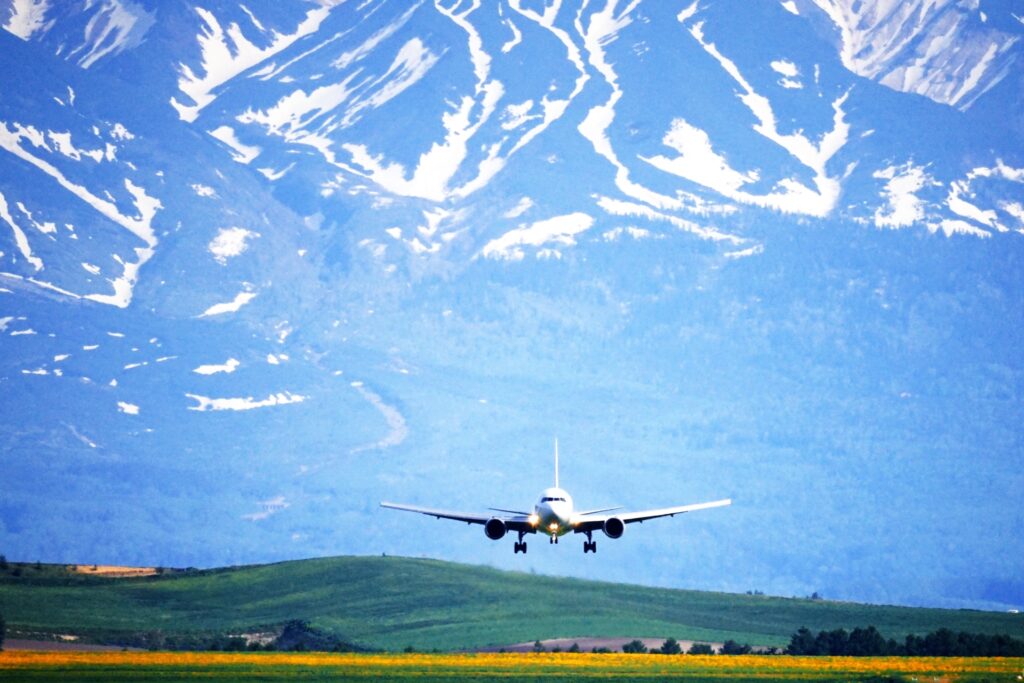 Shiga Kogen, Hakuba, and Nozawa Onsen are all in Nagano Prefecture. Traveling to these ski resorts is quite time-consuming if you go from Narita or Haneda Airport. From the airport, you have to take the bullet train or regular train to the JR Nagano Station, then take the local train or bus to the ski resort. In contrast, there are many direct flights from Narita and Haneda to Shin-Chitose and Asahikawa airports. These airports are also close to cities like Sapporo and Asahikawa, making access easy and convenient. The comfort and time efficiency provide good value.
2. Overwhelming snow quality and quantity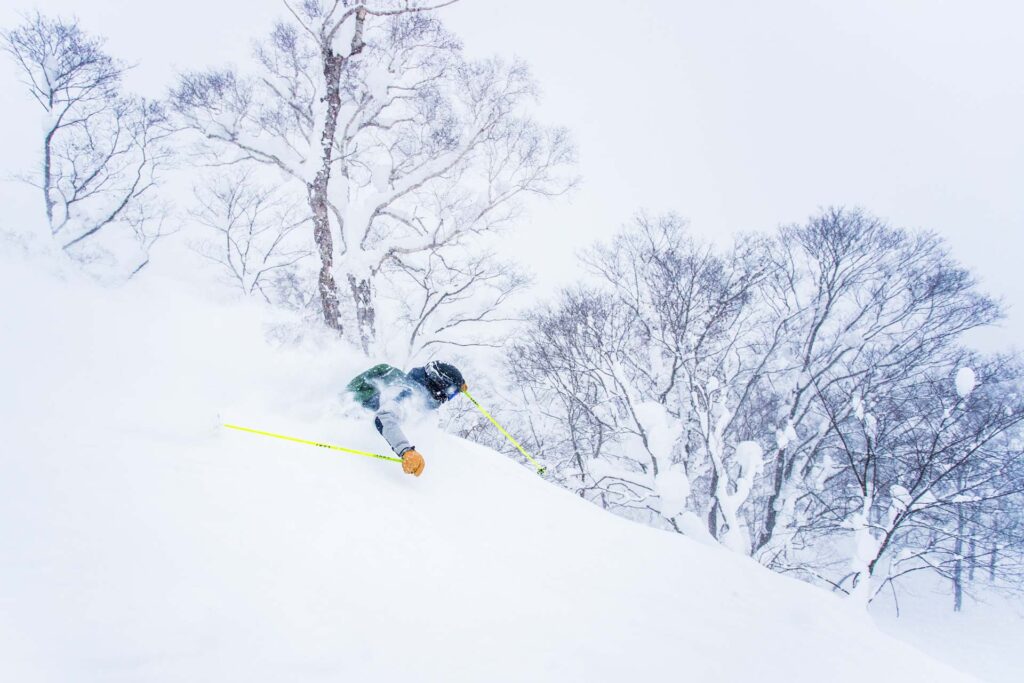 Curious why Hokkaido has such excellent snow quality and quantity? Check out this article for more details. Hokkaido's snow differs from Honshu's in terms of dryness, fineness, and lightness. Depending on the location, snowfall can accumulate early as the base and persist throughout the season. Temperatures are stable and low, making it easy to maintain good snow conditions.
3. The ski grounds are close to town, giving you the best sightseeing experience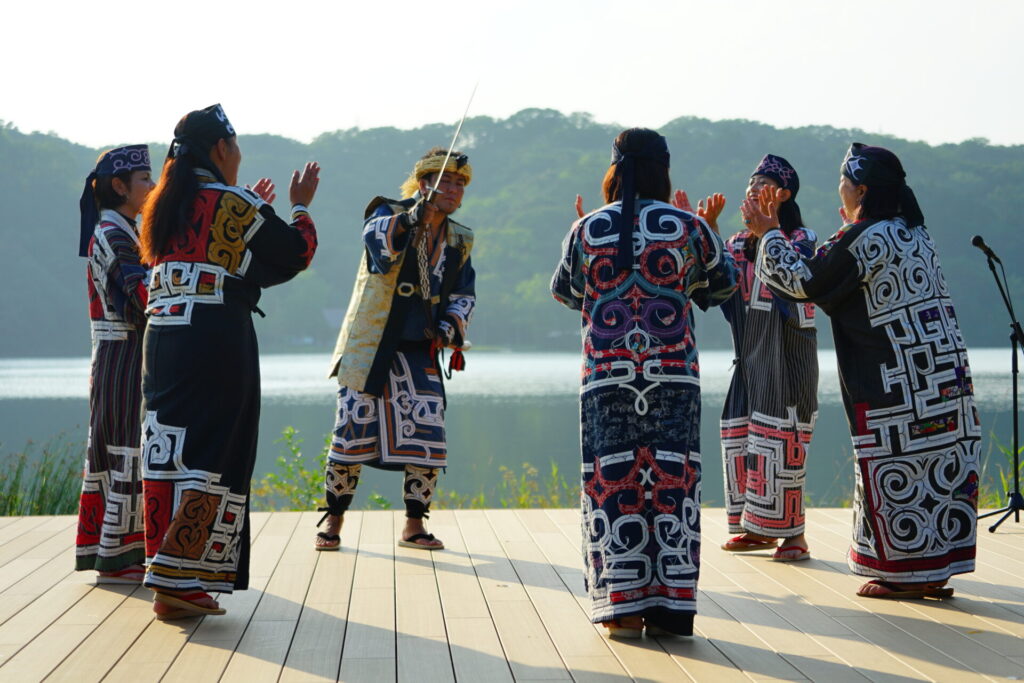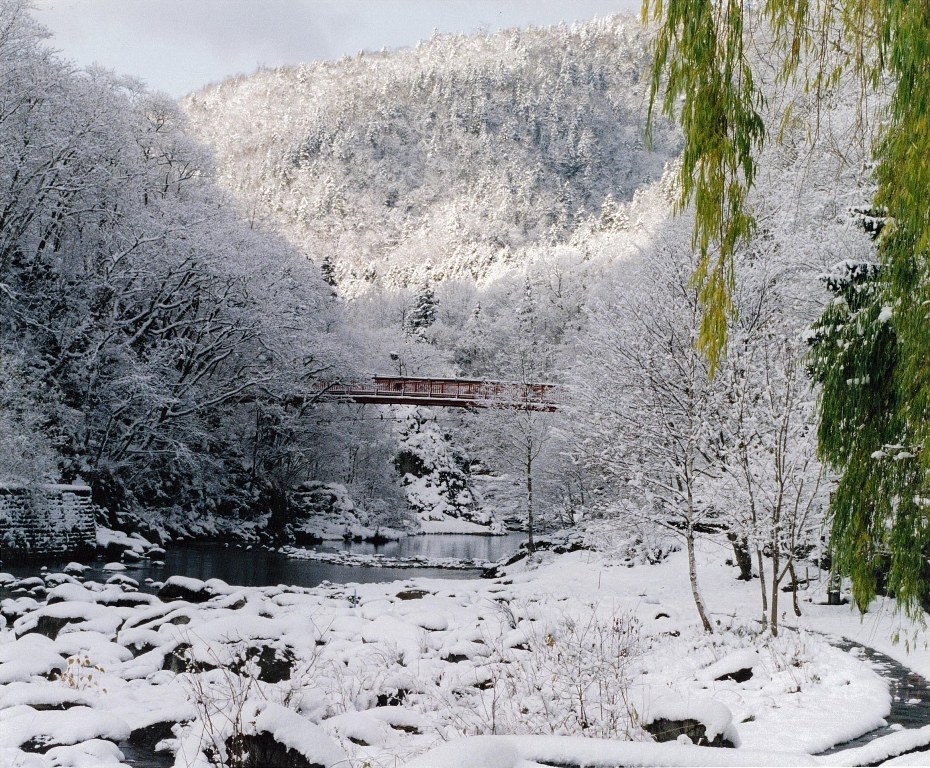 Hokkaido's greatest distinction from Honshu ski resorts is that it offers a resort lifestyle in the city. Sapporo and Asahikawa, in particular, are highly functional cities with abundant nature and many resorts around them. You can stay in Sapporo and Asahikawa and make day trips to the surrounding mountains to ski. Aside from being able to ski many mountains during your limited stay, you can also enjoy après-ski, and if the weather is bad, sightseeing, hot springs, and cultural experiences. Hokkaido even offers many opportunities to experience the traditional Ain culture handed down throughout the ages. Few places in this world exist where you can maximize your time to such lengths, let alone in Japan.
4. Overwhelming nature that surpasses the snow monkeys, mountain scenery, and atmospheric hot springs

International tourists come to experience Japanese culture and nature as much as skiing. The snow monkeys of Shiga Kogen, the dynamic mountain scenery of Hakuba, and the atmospheric hot springs of Nozawa Onsen are all very attractive. However, Hokkaido's natural attractions outweigh them. For example, Hokkaido is home to the Ezo red fox, Ural owl, red-crowned crane, bears, and other wildlife, as well as Mount Yotei and the Daisetsuzan mountain range, which are just as beautiful as Mount Fuji. Hokkaido also has the largest number of hot springs in Japan. Plenty of sights and wonders await you at Hokkaido.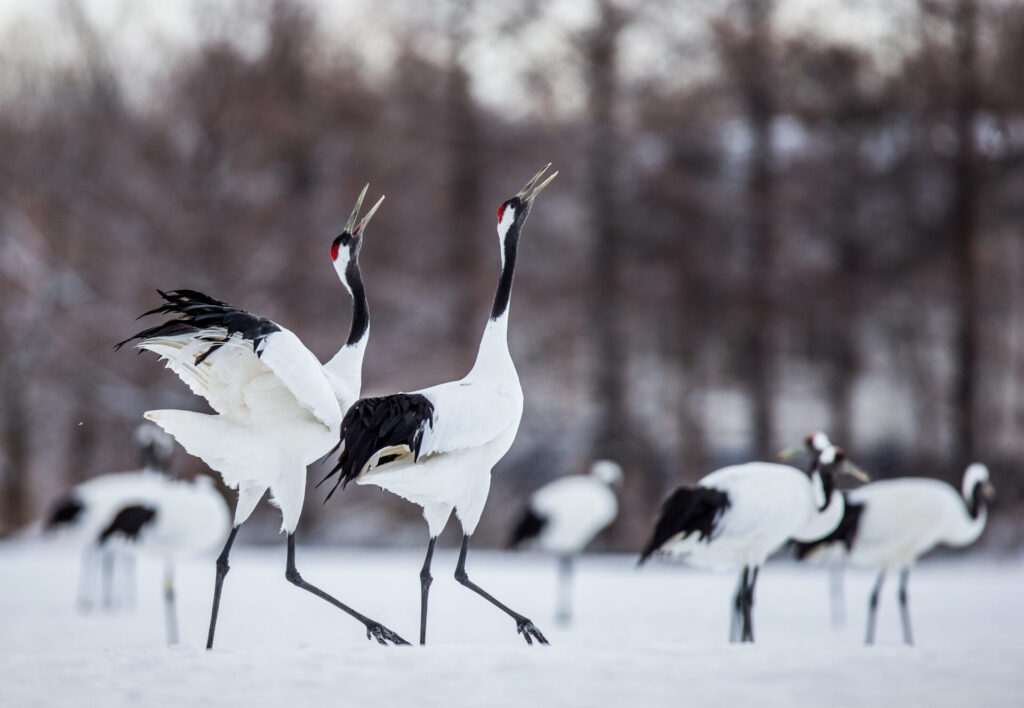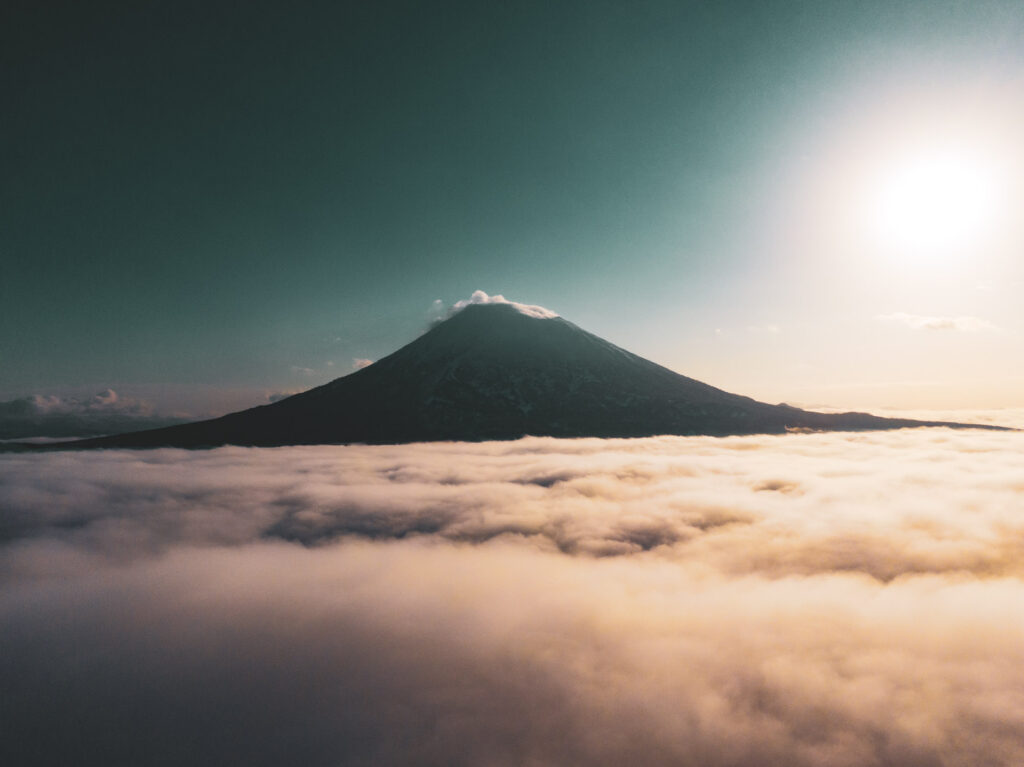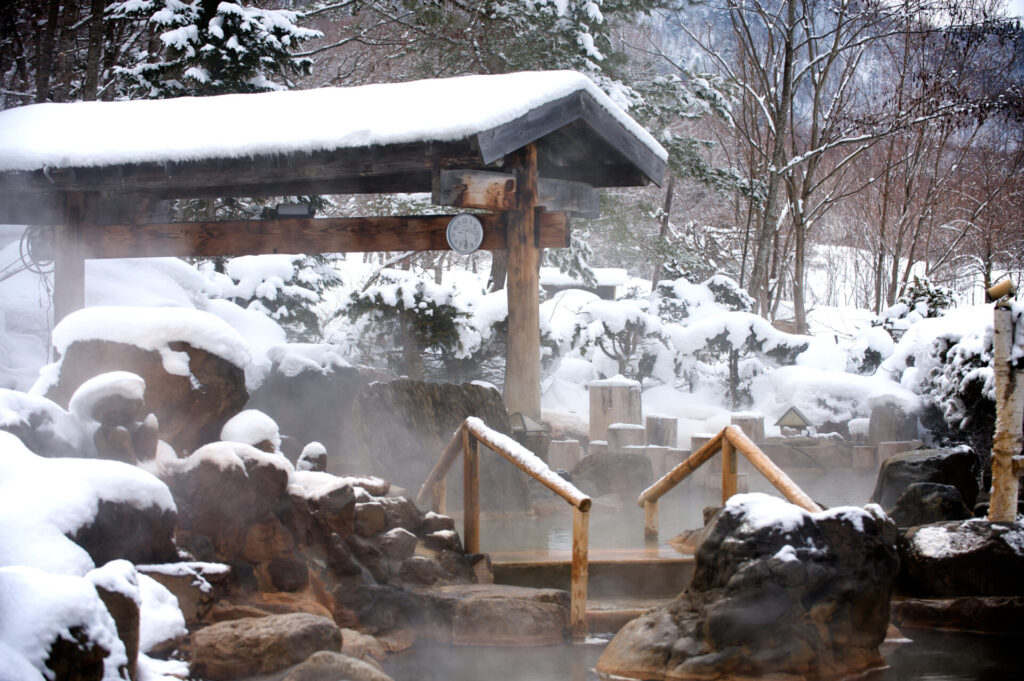 5. A gourmet's treasure trove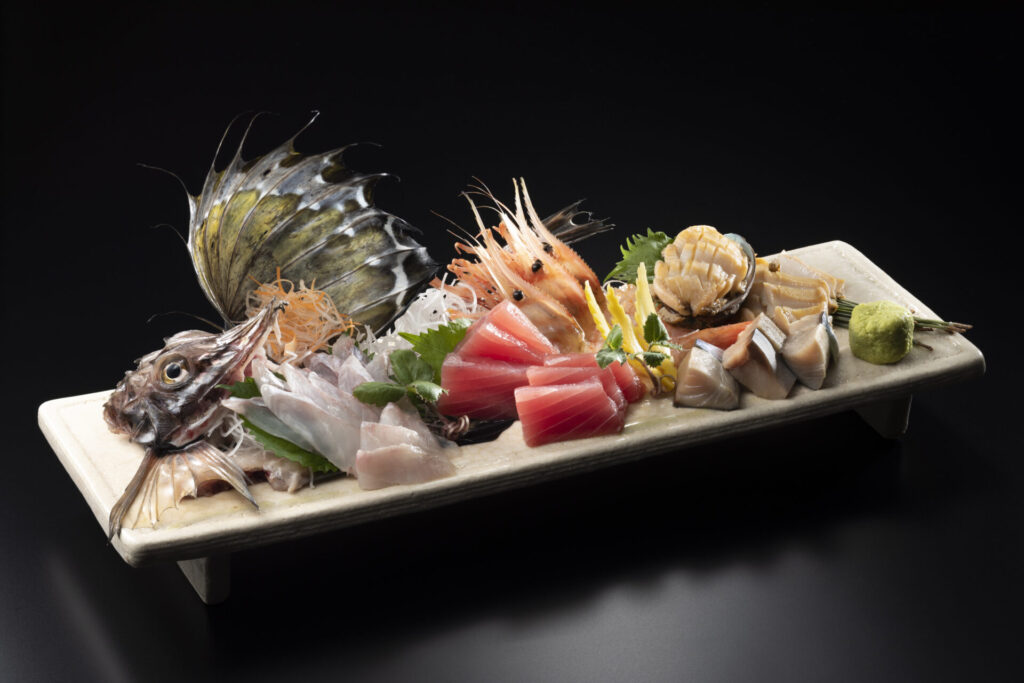 There's no place in Japan that's richer in food than Hokkaido. In Hokkaido, tourists get to stuff their stomachs with seafood freshly fished from seas surrounding the area, vegetables grown in fertile fields, delicious sake, beer, wine, and other beverages born from its clean waters, and local delicacies such as Jingisukan. Indulge in a plethora of gourmet foods you won't find anywhere else. And don't forget about Hokkaido's unique souvenirs. Hokkaido offers many genuinely delicious souvenirs that can satisfy even the most discerning of tongues.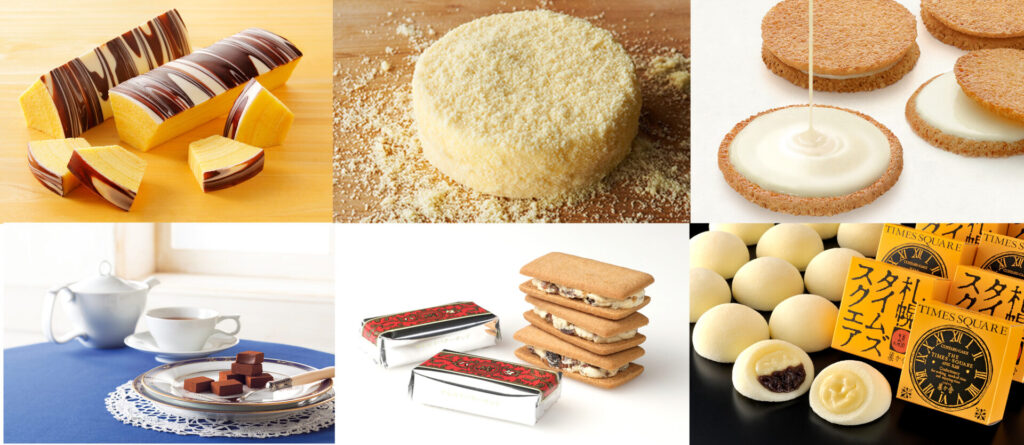 6. Accessible backcountry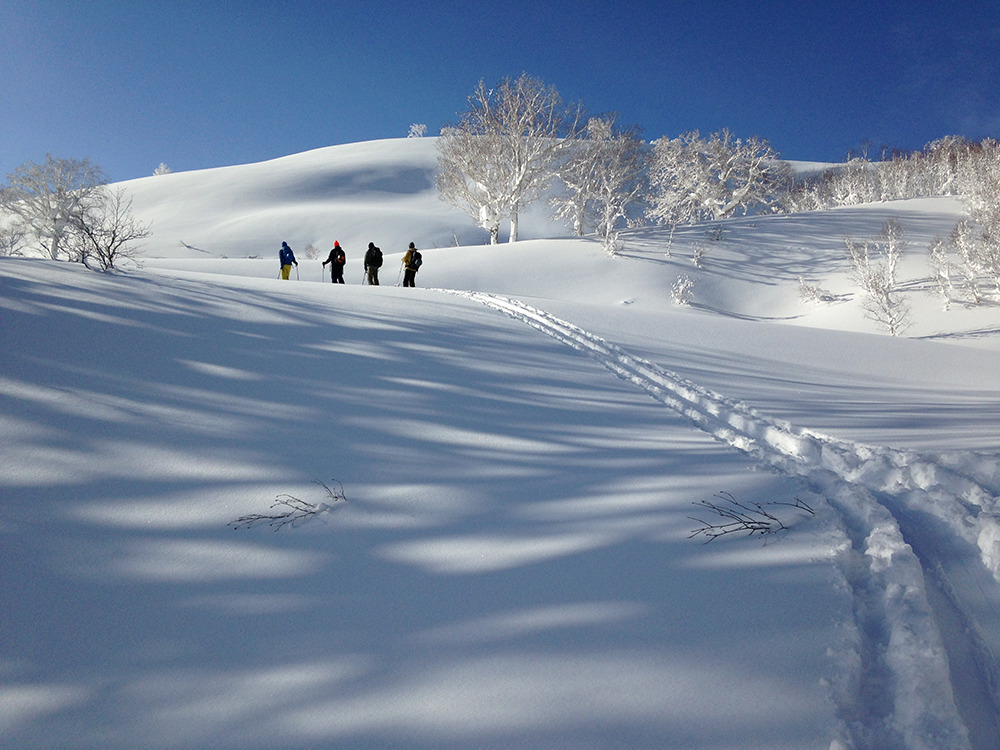 Although Sapporo and Asahikawa are urban areas, they are also surrounded by many mountains. The majestic backcountry is only but a short drive away. For example, the Sapporo area has about 30 spots that are optimal in size. Spend a tranquil time in the unexplored snowy mountains, with the city at a convenient distance. It will surely be a special memory. However, please be sure to bring a local guide with you who is familiar with the area when venturing into the backcountry. We recommend availing of Hokkaido's several multilingual tour operators.
In addition, due to the increased chance of avalanches occurring due to unseasonably weather, please be sure to get information on the weather and conditions for that day from local ski resort staff before deciding whether or not to ski.
7. Tour around the area with a rental car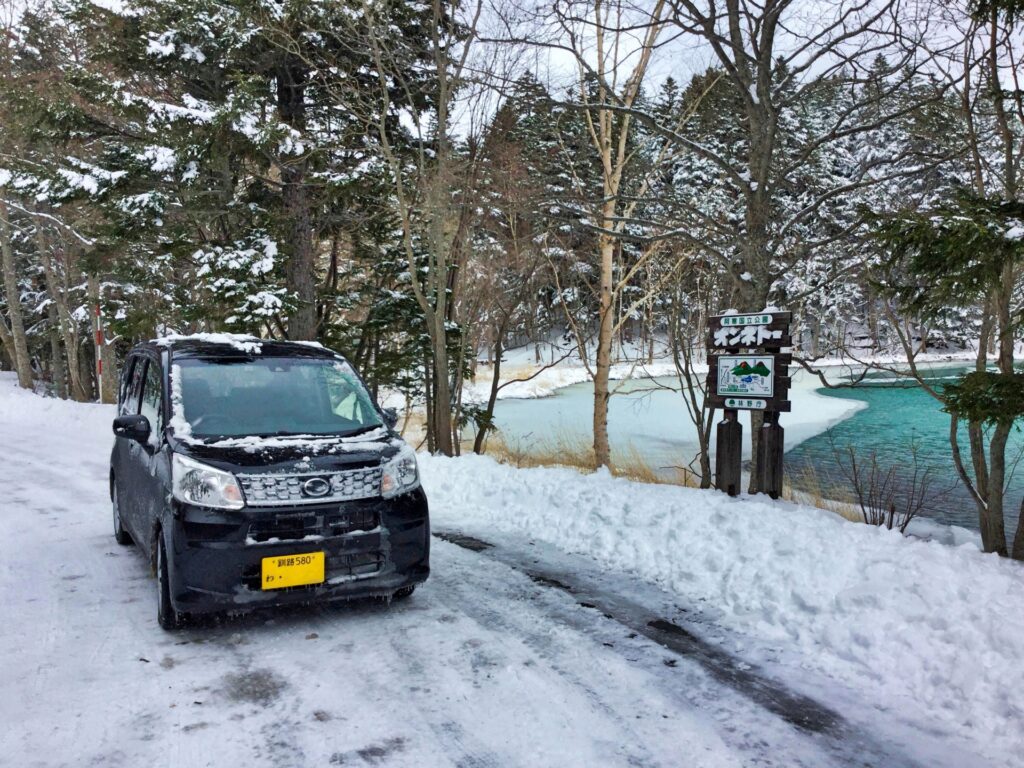 Compared to Honshu, where resorts are concentrated in a single area, Hokkaido tends to have larger resorts scattered throughout the island, making it easier to tour around the island. Its vast geographical conditions gave rise to its widespread car culture, with road conditions more developed than in the mainland. The area has many wide, straight roads that are easy to drive in and have good visibility. And what's more, it even has multilingual driving support available. Being able to tour around safely via rental car is one of Hokkaido's unique flavors.
8. So many lodging options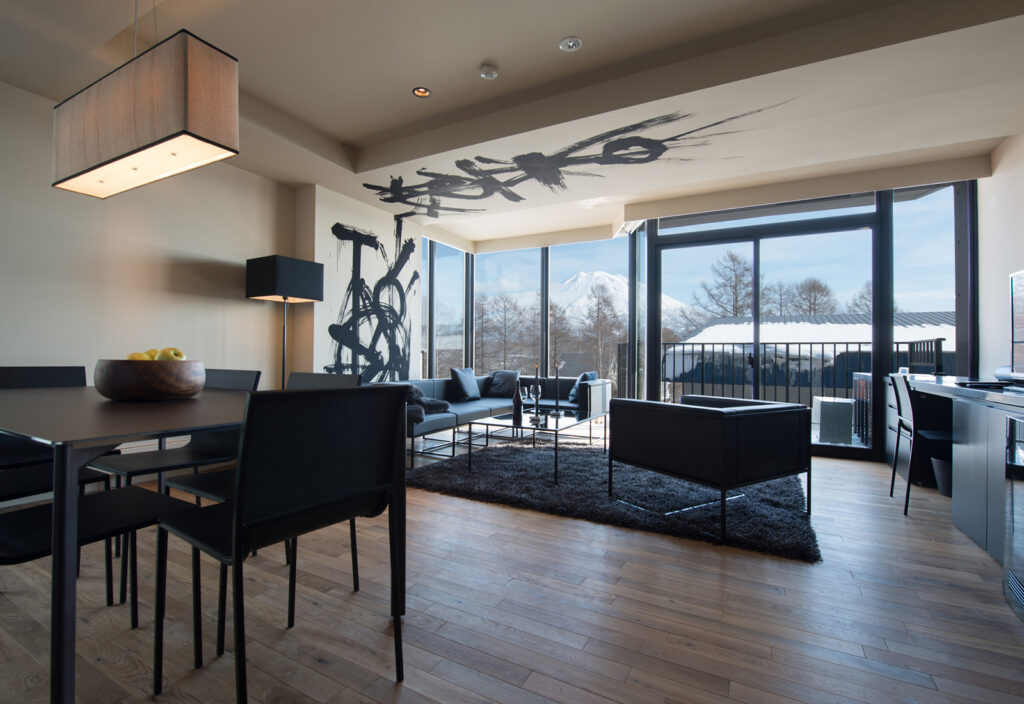 Hokkaido has an overwhelming number of international tourists visiting for extended vacations, and the number of lodging options to suit their travel styles continues to grow. The area offers a wide variety of multifunctional and high-spec options for long-term stays, such as condominiums units with kitchens or residential-style units for sale, where you can live as if you were living in a house. These options are yet another attraction Hokkaido has over Honshu.
9. Many sightseeing events and hands-on activities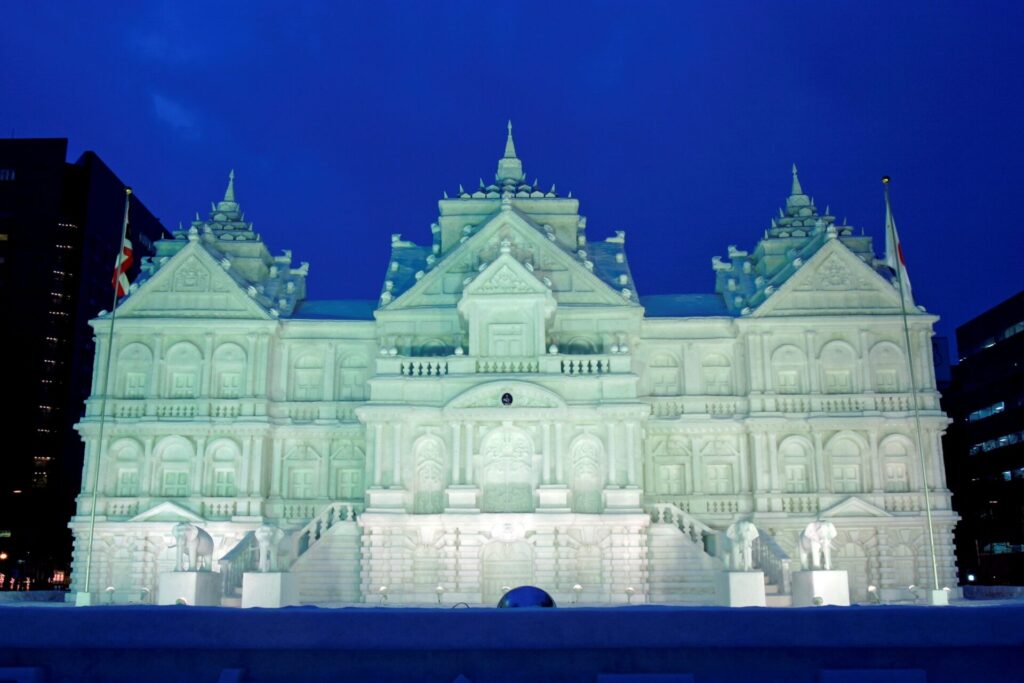 Hokkaido is also famous for its love of festivals. In winter, there are many events featuring snow and ice. The Sapporo Snow Festival is a prime example, attracting more than 2 million people worldwide (before the pandemic). Snowmobiling, snowshoeing, snow tubing, horseback riding, dog sledding, and fishing on frozen lakes are just a few of the diverse activities waiting for you at Hokkaido's resorts.
10. An environment where all services are multilingual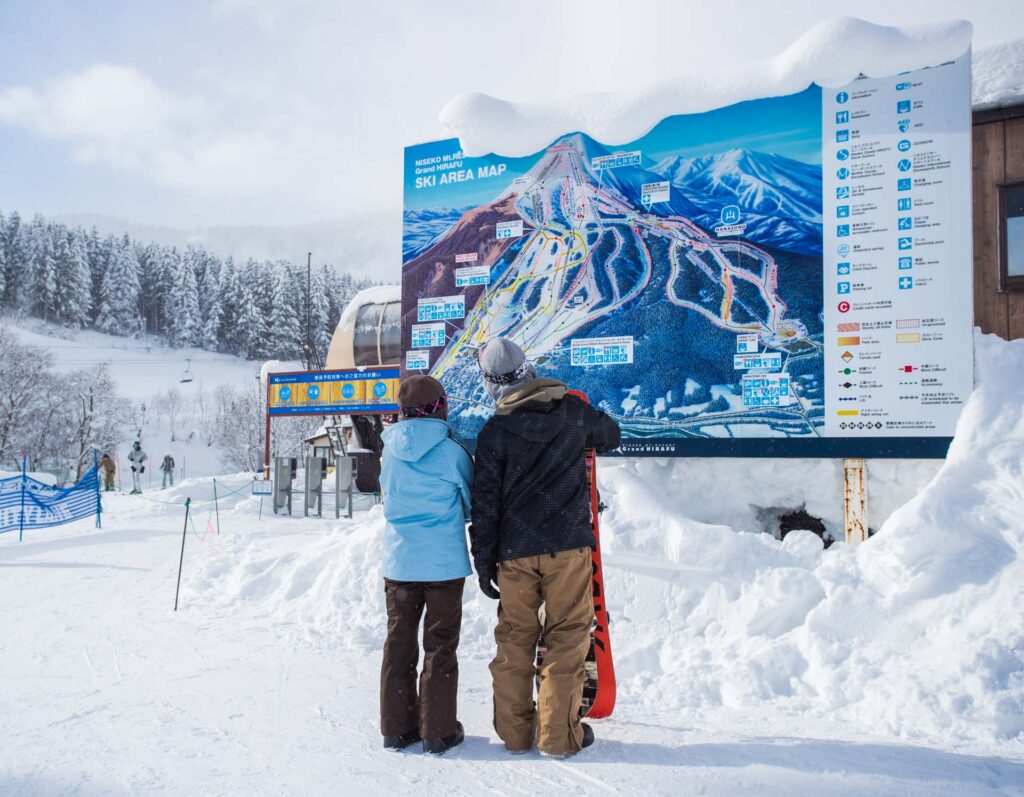 Many places in Hokkaido are ready to welcome international tourists. Niseko Hanazono Resort in the Niseko area stands out among them. It's mostly occupied by international visitors and has foreign staff from all over the world working there. All services offered at the resort are also available in English. It wouldn't even be an exaggeration to say its official language is English. The services are also available in Korean, Chinese, and Taiwanese. Aside from the multilingual signboards and menus, the staff also speak multiple languages. Walk around, and people will usually call you out in English. This culture is deeply rooted in Niseko. In an environment where foreigners can be satisfied without feeling inconvenienced, information dissemination and services are conducted from the perspective of international guests, ensuring the highest level of hospitality and security. It is one of the biggest reasons behind its enduring popularity that keeps it ahead of other Japanese resorts.
These are just ten reasons why Hokkaido offers something different from the resorts of Honshu. For numbers eleven and up, try visiting Hokkaido and discovering them with your own eyes!