Travel fun & Recommended SPOT by Area | "Gourmet & Specialty products" in CENTRAL HOKKAIDO
Central Hokkaido, including the city of Asahikawa, is said to be a treasure trove of culinary delights including seafood, local produce, and budget-friendly local dishes. Asahikawa Airport serves as the gateway to the area and welcomes many travelers from overseas. Here are a few of the unique dishes you can find in the area and some local specialty products that make great souvenirs.
[ Asahikawa ]
Asahikawa Ramen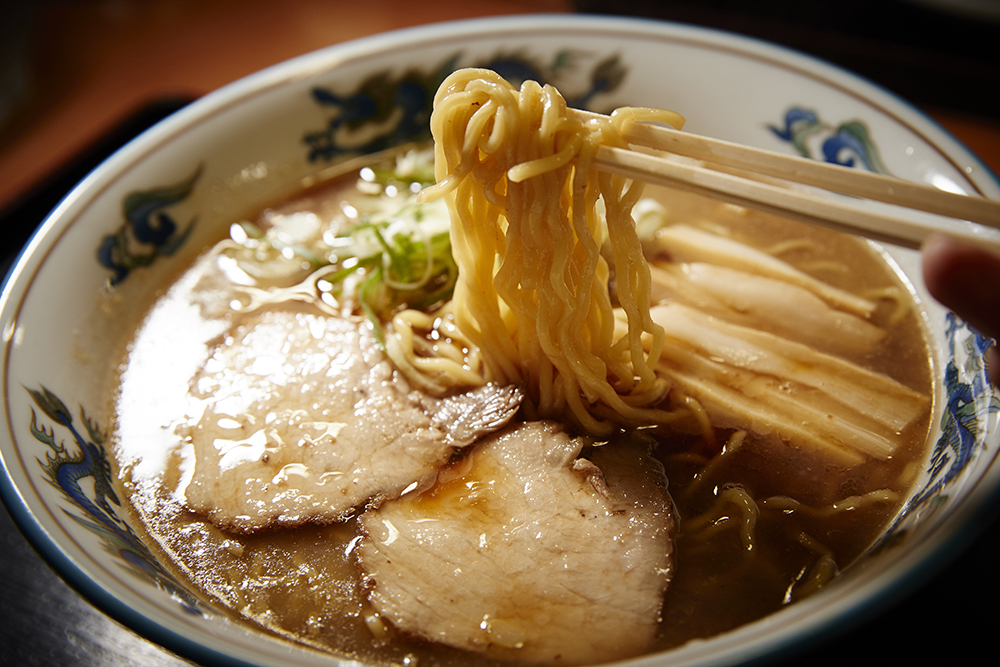 Asahikawa Ramen is known for its broth, which is made from a pork bone and seafood base. The noodles are a medium thickness, wavy, and have a low moisture content which allows them to easily pick up the soup. Asahikawa is known for its soybeans and soy sauce, so ramen made with soy sauce broth is also popular. The ramen features relatively simple toppings including green onions, bamboo shoots, and char siu pork. Asahikawa Ramen Village, located in Asahikawa, is home to eight famous ramen shops.
Shinkoyaki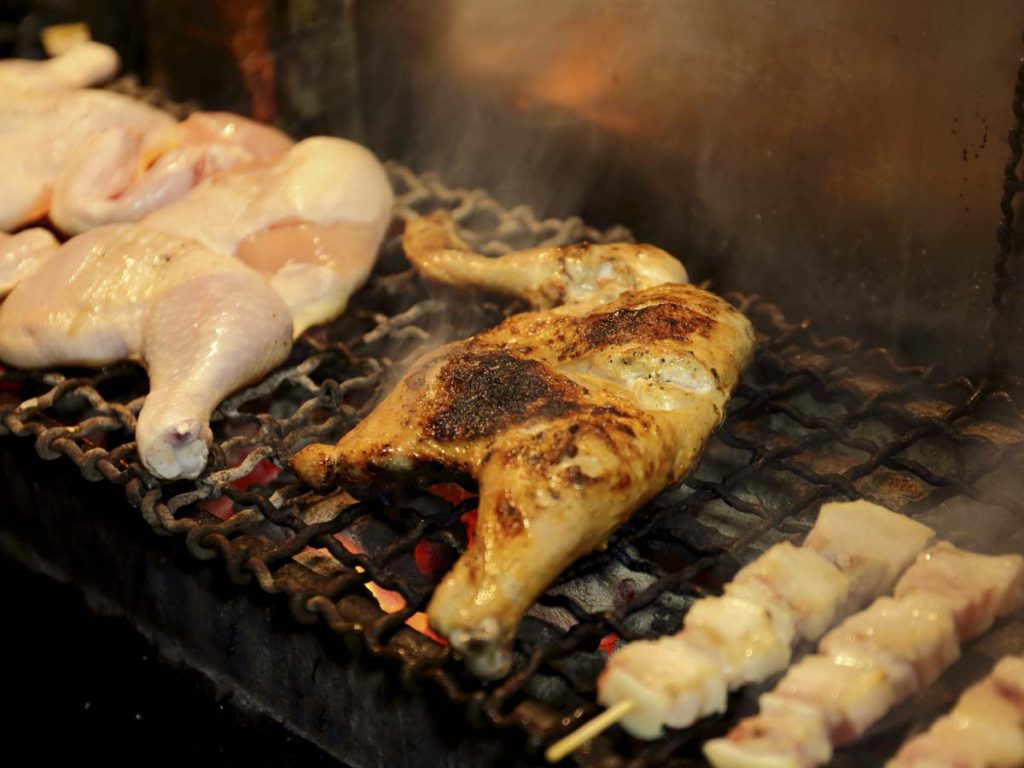 This iconic local specialty is a favorite of Asahikawa locals and consists of a half of a grilled young chicken that is then coated in a slightly sweet, yet slightly savory sauce. Because the piece of chicken is cooked whole, the juices remain intact, so while the outside is crispy, the inside remains juicy. It's a simple, yet tasty dish.
Chap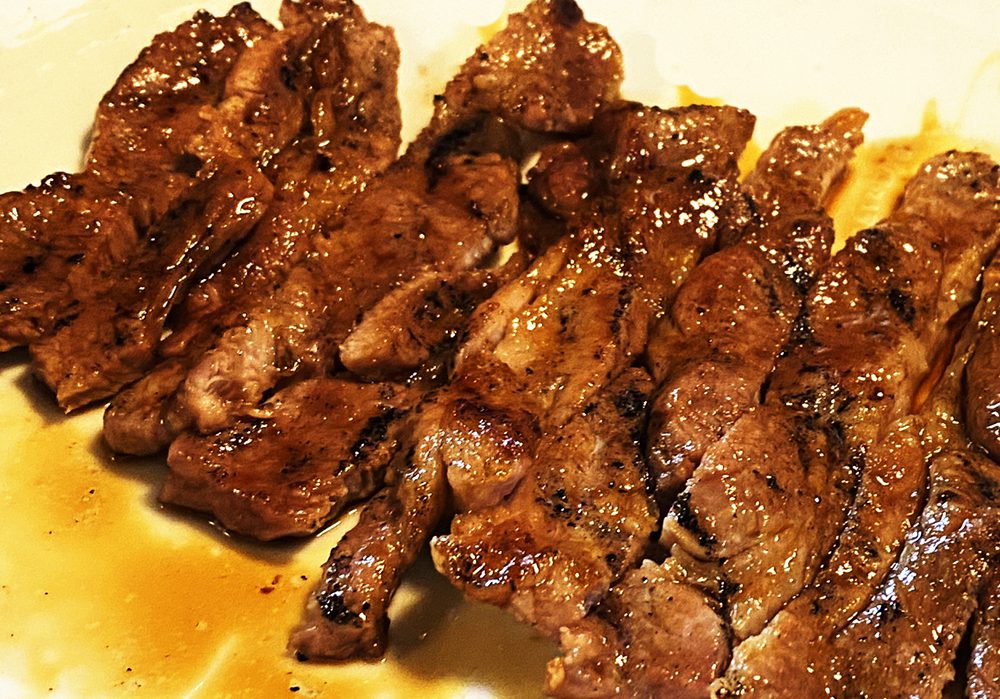 Chap is sliced pork chops which have been grilled and then covered in yakitori sauce. Asahikawa has long been a center of pork production, which is said to have given rise to this popular dish. The name "chap" is said to have come from the word porkchop, but the word was slightly changed due to the influence of the local dialect.
Salted Offal・Pork Jowl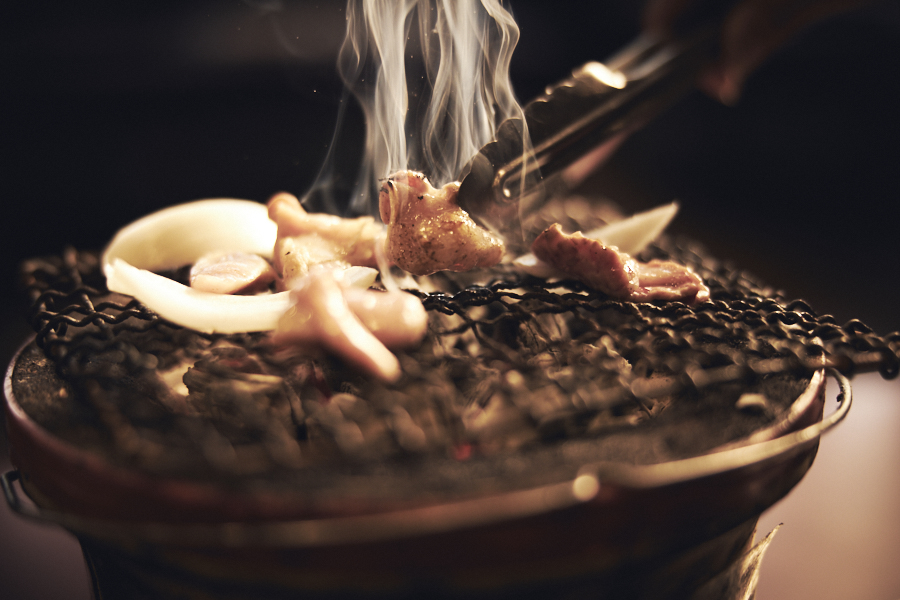 Salted offal is made using pork innards, and pork jowl is meat taken from the cheek and neck of the pig. Both are seasoned with salt and pepper and grilled yakiniku style. Like chap, local pork production made it easy to get fresh offal and other pork cuts, which made these dishes popular. Both dishes are said to have originated in Asahikawa.
Vitamin Castella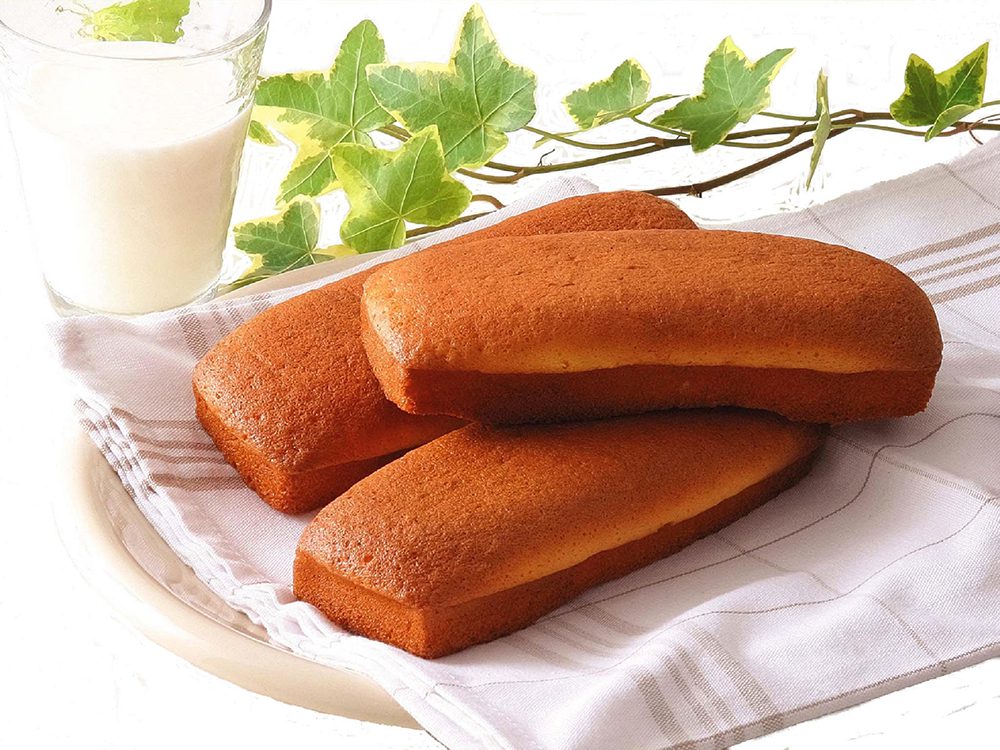 This sweet treat has long been enjoyed all over Hokkaido. Created just after World War II, it is enjoyed by all ages for being cheap and nutritious as it contains added vitamin B1 and B2. Vitamin Castella is widely available and can be found in just about any supermarket. It was created by Takahashi Confectionary, a company located in Asahikawa and has been in business for over 100 years. Vitamin Castella is also found at many convenience stores throughout Hokkaido.
Attaka Asahikawaman (Asahikawa Steamed Buns)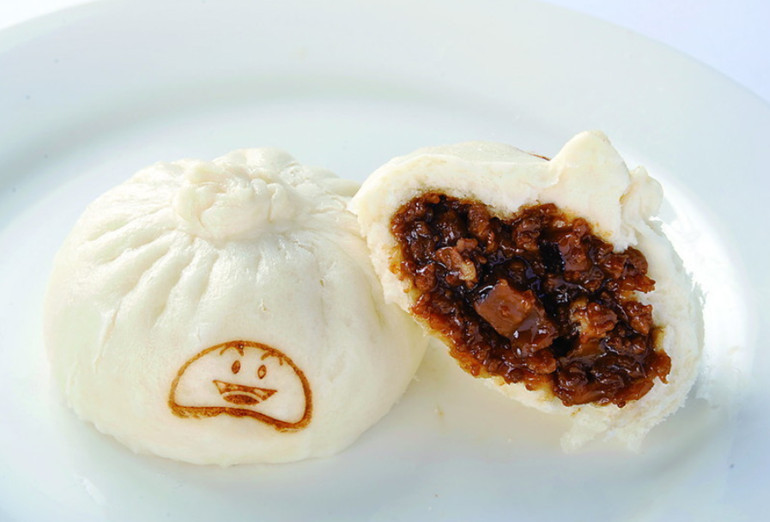 These steamed Chinese-style buns were developed in 2010 to celebrate the 120th anniversary of the founding of Asahikawa. The dough is made using rice flour produced from locally grown rice, and many different fillings are available including lamb, keema curry, beef stew, miso, tomato jam, and apple. January 25 is designated as Steamed Bun Day in Asahikawa, as this was the date that the coldest temperature ever recorded in Japan (-41° C) was recorded in 1960.
Asahikawa's Sake Breweries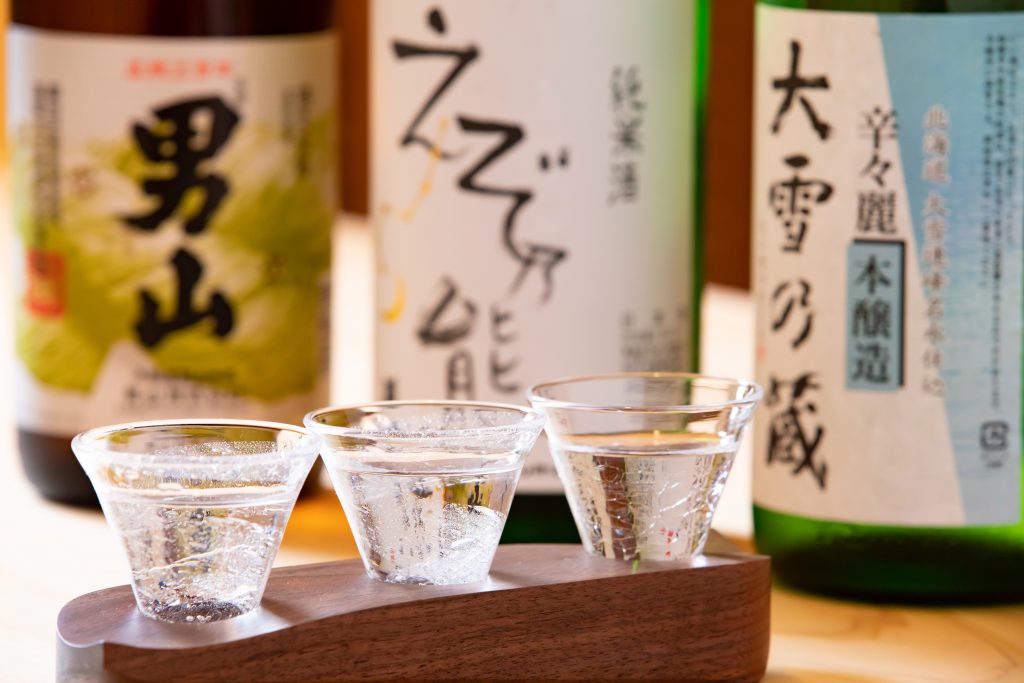 Asahikawa his home to some long-standing sake breweries, including Otokoyama and Takasago Brewery, which have been in operation for over 100 years. Their high-quality sakes such as Otokoyama and Kokushimuso shouldn't be missed during a visit to the area. When visiting the breweries, you can see some of the sake making process, do some sake tasting, and even try some ice cream made with sake.
Asahikawa Cuisine information was provided by OMO Rangers.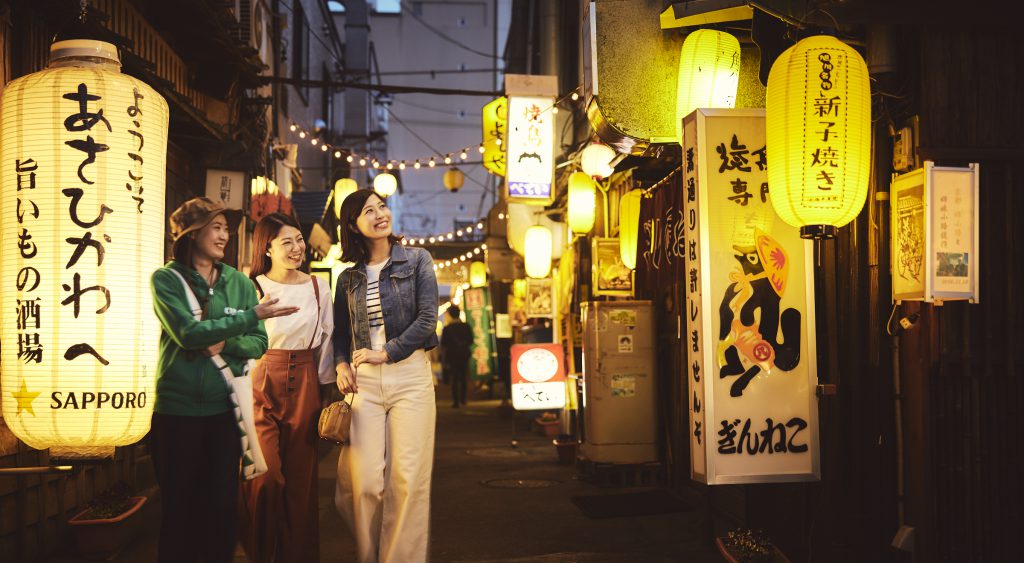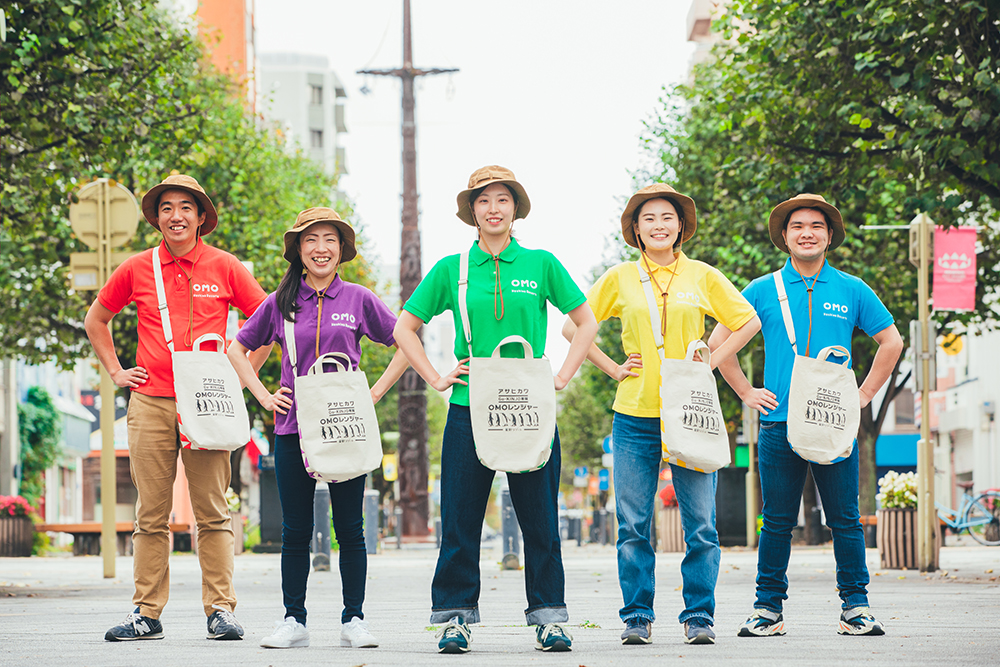 Profile
OMO Rangers
https://omo-hotels.com/asahikawa/en/
When staying at Hoshino Resorts OMO7 Asahikawa, guests can use these guides who are very knowledgeable about the local area. They can take you to famous shops frequented by locals and other secret spots that only locals know about. It's kind of like having a local friend who can show you around your destination.
---
[ Furano ]
Furano Omelet Curry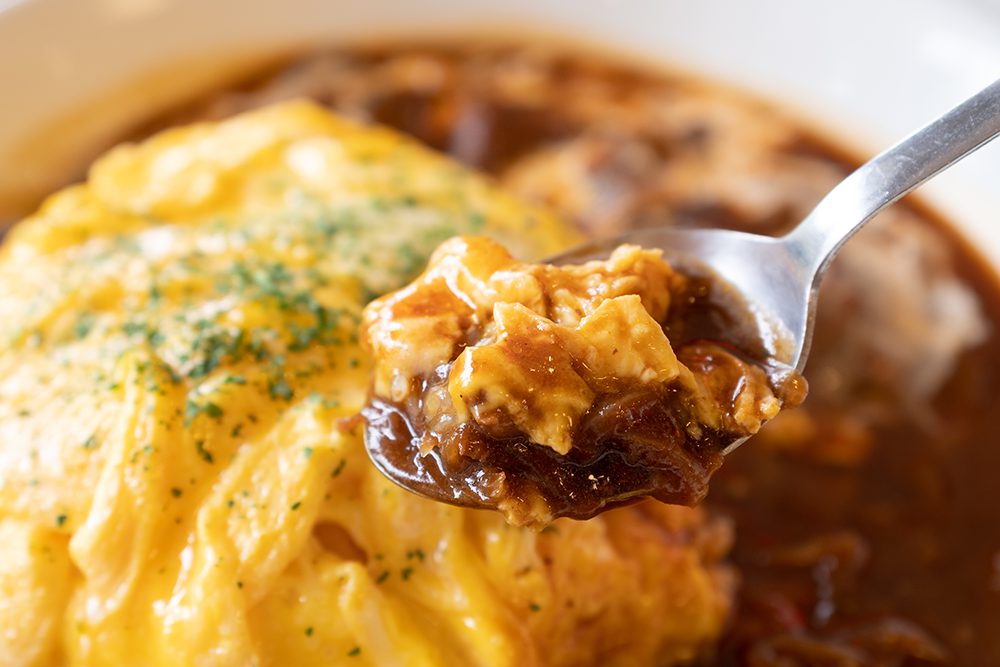 Combining curry and rice and omelet rice, two widely loved dishes in Japan, Furano Omelet Curry is a local dish that pays careful attention to both serving style and the local ingredients used in its making. It's one dish you will not want to miss when visiting Furano. To be called Furano Omelet Curry, this unique dish must meet six different requirements including that the rice must be locally grown; it must contain either locally produced cheese or wine; it must have a Furano Omelet Rice flag decoration; and it must be priced ¥1,100 or under before tax.
Furano Wine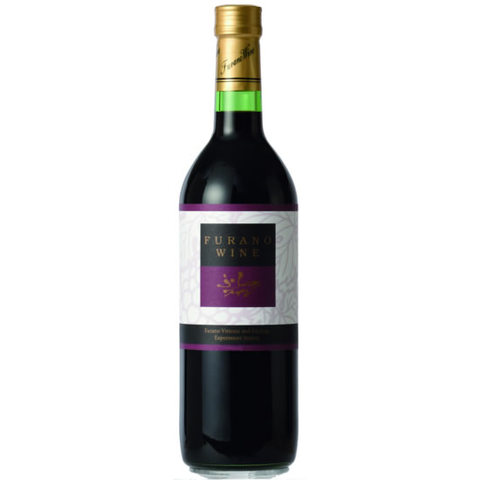 The climate and natural features of the Furano area are similar to those in northern Europe, which is the home of wine making. As such, it's great for cultivating grapes and wine production began in the area in 1972. Furano Wine has become very well known and popular all over Japan. The Furano area is home to many wineries and restaurants so guests can try many different types of Furano wine.
Furano Cheese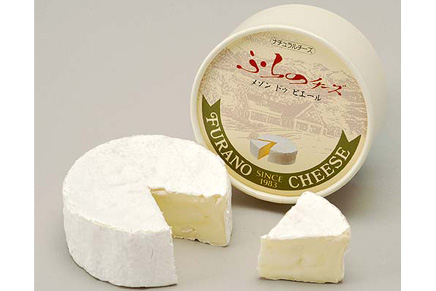 When thinking of Hokkaido, images of dairy farming and grazing cattle come to mind. Furano Cheese is made using the rich and slightly sweet milk that the region is famous for.
The brand makes a number of cheeses, from popular natural cheese to more unique flavors such as squid ink cheese as well as the only cheese in Japan that contains wine. At the Furano Cheese Factory you can try many different types of cheeses, try your hand milking a cow, and see the cheese production process.
Furano Melon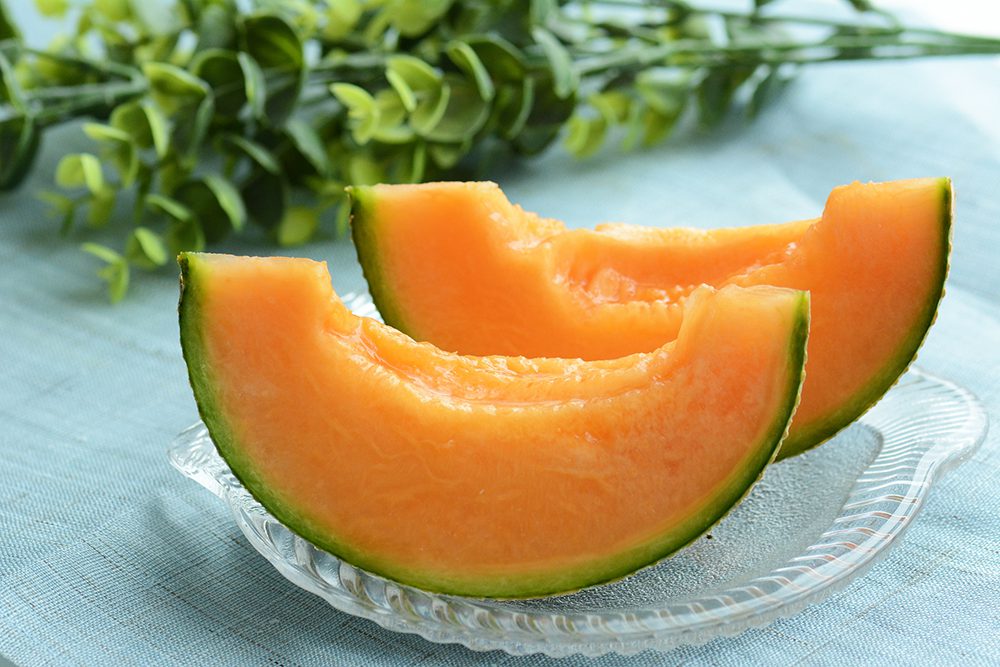 Furano Melons, along with Yubari Melons, are very famous types of melon from Hokkaido. The flesh is bright orange, and the melons are very sweet and juicy. Many of the melon farms are located in the Yamabe area. Not only are they good as is, but there are also many types of melon sweets available such as cakes and jellies. Be sure to give them a try!
---
Shopping・Specialty products
TAISETSU JI BEER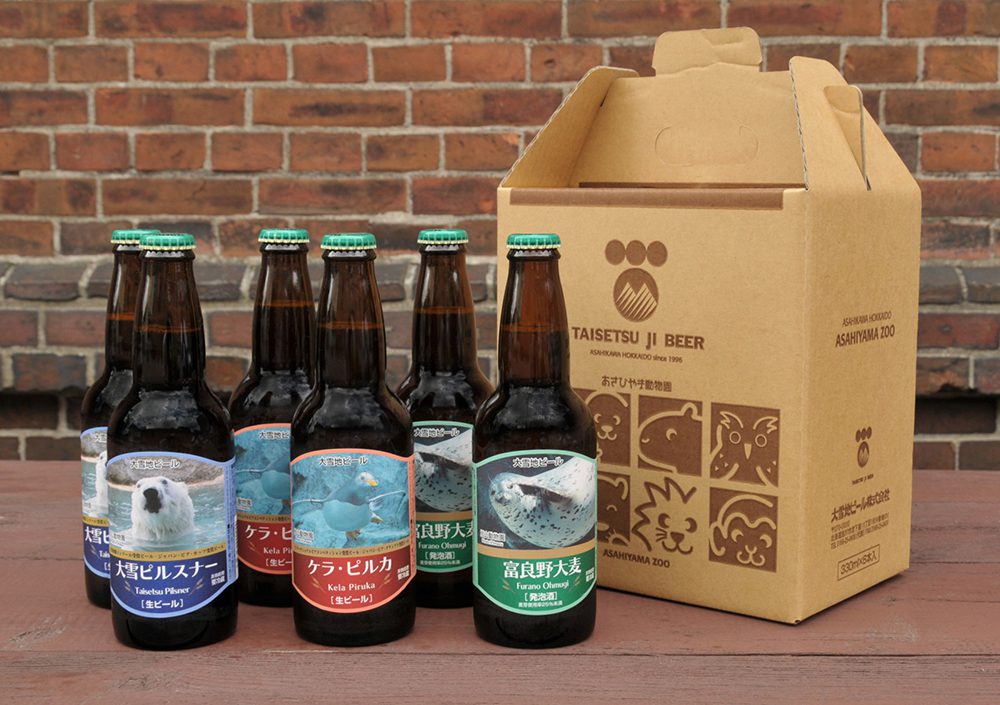 https://www.ji-beer.com/index.php#jibeerknow
This popular brew is local to Asahikawa and regularly wins awards at Japanese beer competitions. The brewers use produce from both Asahikawa and Hokkaido to create a variety of flavors. The packaging also features Hokkaido-based designs. Be sure to try one of their variety packs during your stay. (Taisetsu ji-beer kan)
Lavender Products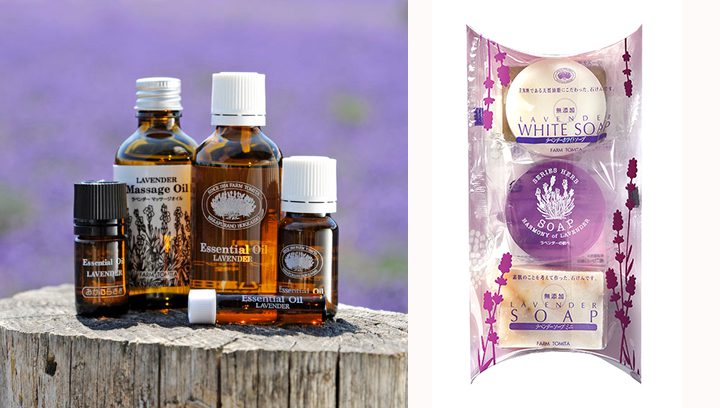 https://www.farm-tomita.co.jp/
Furano's lavender farms make a wide range of lavender products. Among these is Tomita Farm, a very popular tourist destination, which makes lavender oil and massage oil. Their lavender soap gift set doesn't contain any liquid, so it makes for a great souvenir that's easy to pack in your luggage. (Farm Tomita)
Okecraft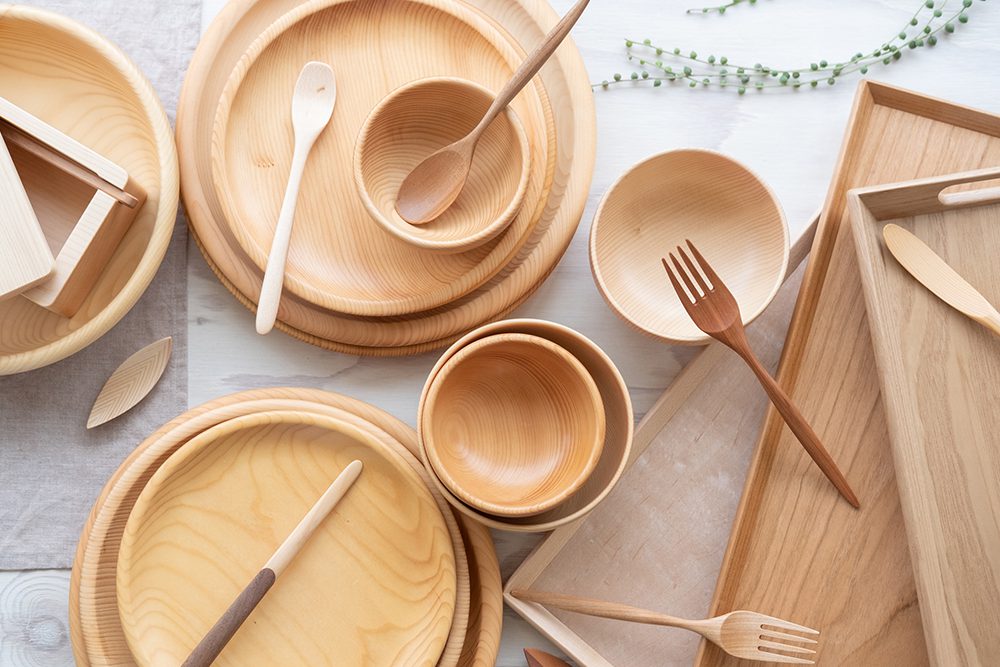 OkeCraft is a local craft brand of Oketo-cho, a small town located among the mountains in the east parts of the Daisetsu Mountain Range. Here, many kinds of cutlery and containers, such as bowls, plates, trays, and spoons are made using wood from the forests of Hokkaido. The texture of these craftworks convey the warmth of the wood of Hokkaido. (OkeCraft center shinrinkougeikan shop)
Blue Honeysuckle Jam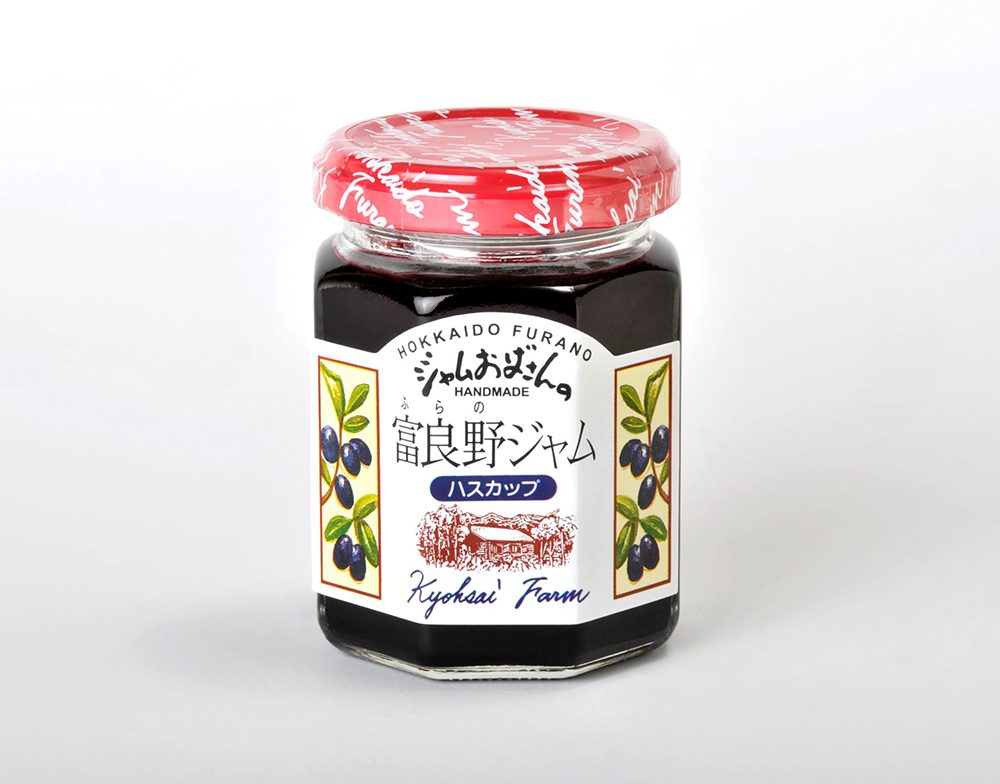 Furano Jam Garden is a popular tourist spot in Furano that makes fresh fruit jams. The jams are made without using any water which gives them a very deep flavor. There are 38 different varieties available. The most popular is the blue honeysuckle, which has a delectable sweet, yet slightly sour flavor. ¥864 per jar. (Furano Jam Garden)
Furano Wine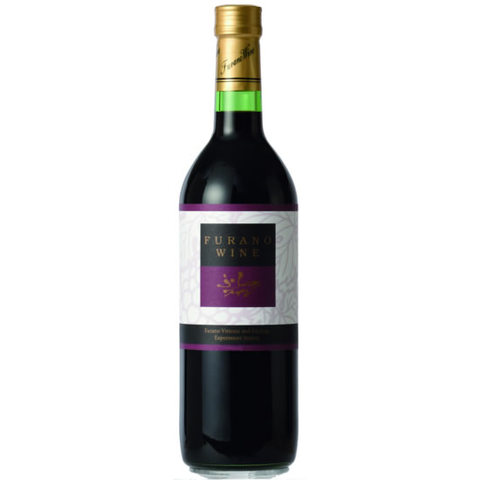 A best seller since the winery was founded, Furano Wine is Furano Winery's signature red wine. It's very delicious with a slightly astringent, yet deep flavor. The label is scented with lavender, another of Furano's local specialties. Furano Wine (Red) Lavender Label 720 ml. ¥1,420. (Furano Winery)
Kibana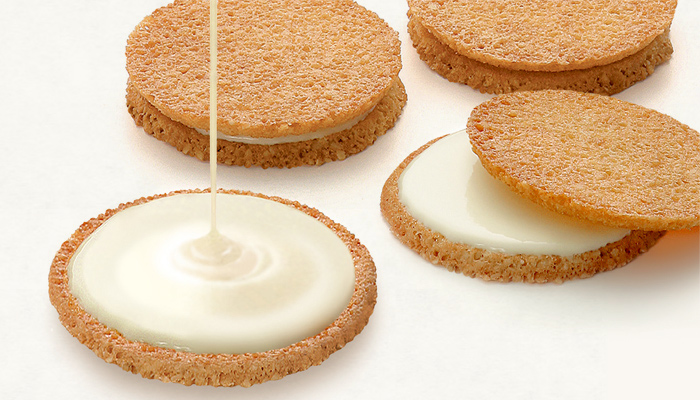 https://www.tsuboya.net/user_data/en.php
Kibana, a famous confection from Asahikawa, is the signature product of a confectionery that has been loved by locals for over 90 years. It was awarded Grand Gold in the Monde Selection, a quality award for food and drinks. Kibana consists of white chocolate sandwiched between two almond-coated galletes. The crunch along with the rich aroma from the almonds makes this treat irresistible.(Tsuboya)
Hyotenka 41°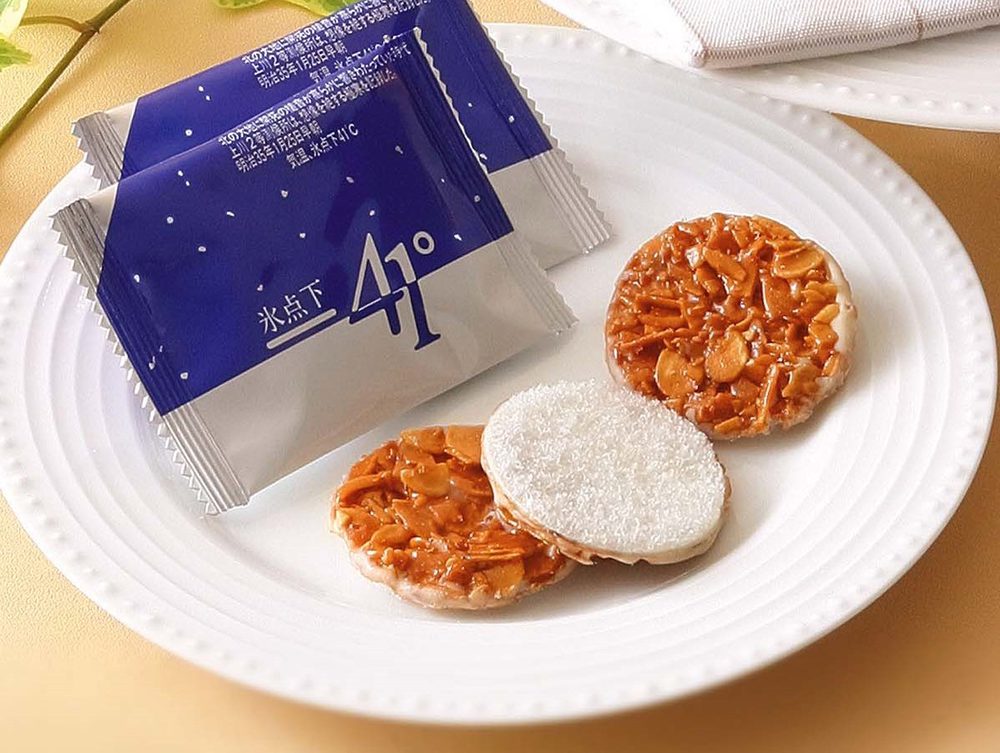 This famous Hokkaido treat was inspired by the extremely cold Hokkaido landscape, which holds the record for the coldest temperature recorded in Japan at -41°C. Every element in this treat has a deep meaning – diamond dust is represented by wafers, the pure white snow and ice by white chocolate, and the vast, frozen earth by almonds. The crunchy texture and the aroma of almonds are the secrets to its popularity. ¥●. (Takahashi Confectionary)
Kuranama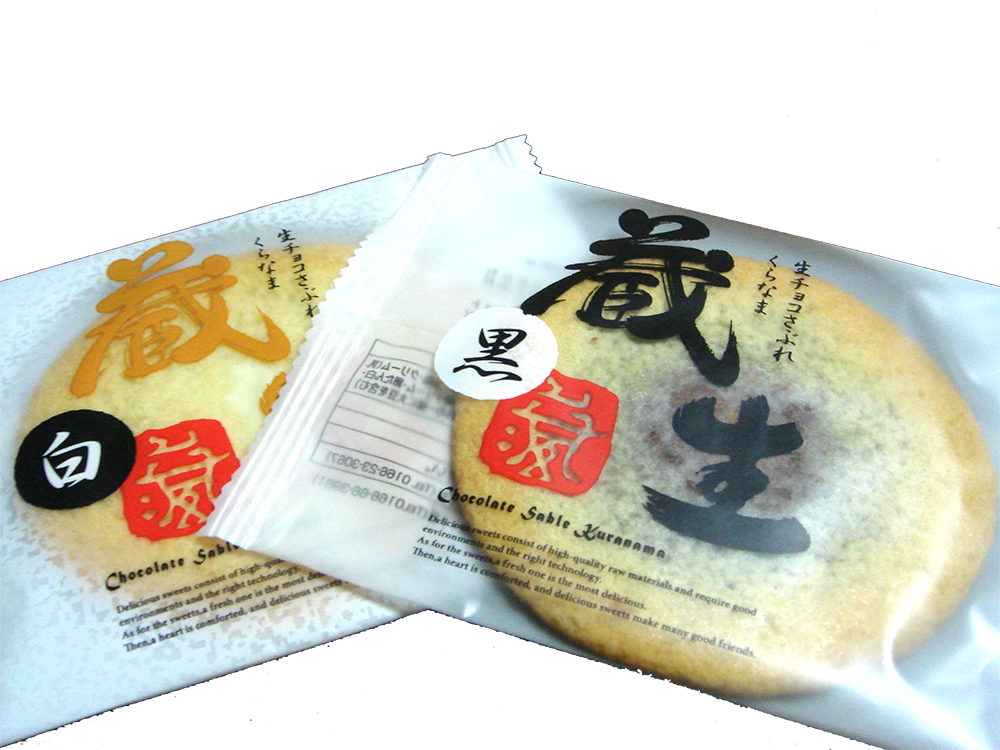 https://www.robakashitsukasa.co.jp/products/list?category_id=8
The Sun Kurodo is a confectionary in Asahikawa that has been in business for over 70 years. Their most famous product line is Kuranama. These soft, moist, rich sablé cookies come with a variety of fillings including dark chocolate, white chocolate, and almond. 540yen for 4 cookies. (The Sun Kurodo)

Asahimame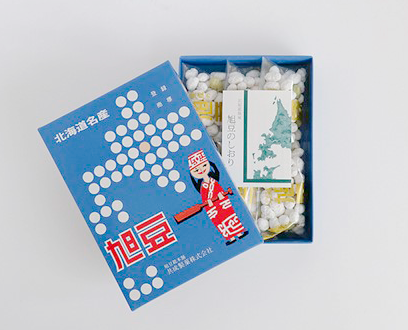 http://www14.plala.or.jp/kyosei/
Asahimame's long history dates back to World War II. The packaging features the Ainu, the native people of Hokkaido.
The soybeans are roasted until fragrant and coated with sugar, giving them an addictive crunchy texture. Enjoy the traditional simple flavor of this Japanese style snack (Kyosei Confectionery)