Travel fun & Recommended SPOT by Area | "Gourmet & Specialty products" in Sapporo Area
It is said that the best of everything can be found in Sapporo, and food is no exception. The freshest produce and seafood from all over Hokkaido are gathered together at the Sapporo Central Wholesale Market and the outside market. This article introduces a selection of some foods unique to the Sapporo area, and some special souvenirs that you will want to bring home.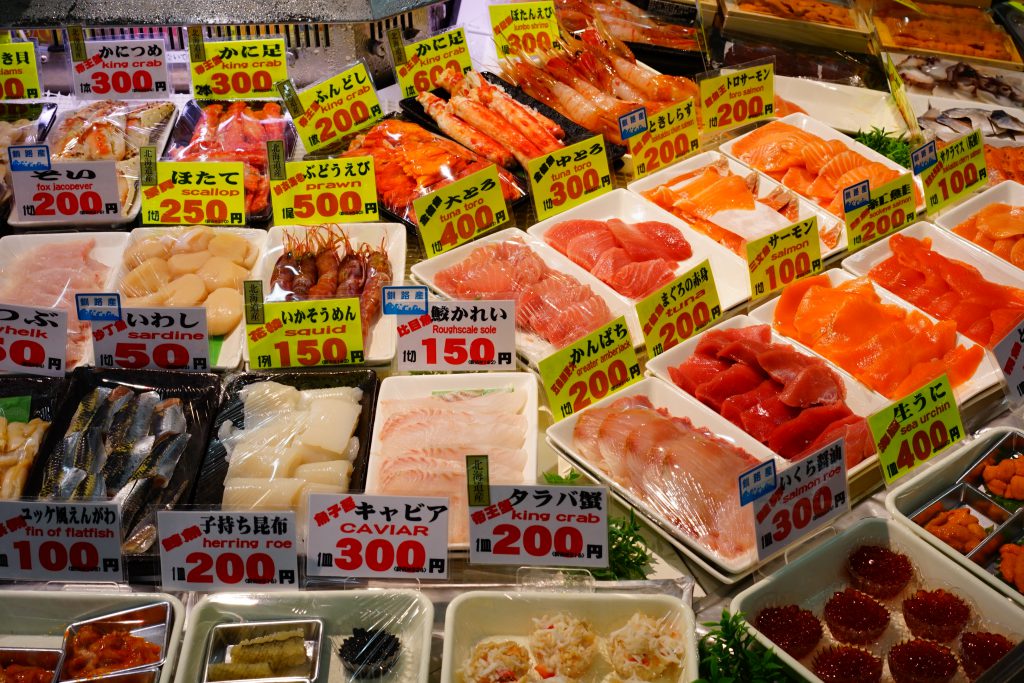 Sapporo Area Gourmet
Hokkaido, blessed by bountiful seas and mountains, is a treasure trove of gastronomy. During your visit be sure to take the opportunity to enjoy all the unique gourmet foods Hokkaido has to offer. Here we introduce you to the most well-known and popular foods; be sure to give them a try during your stay in Sapporo!
Sapporo Ramen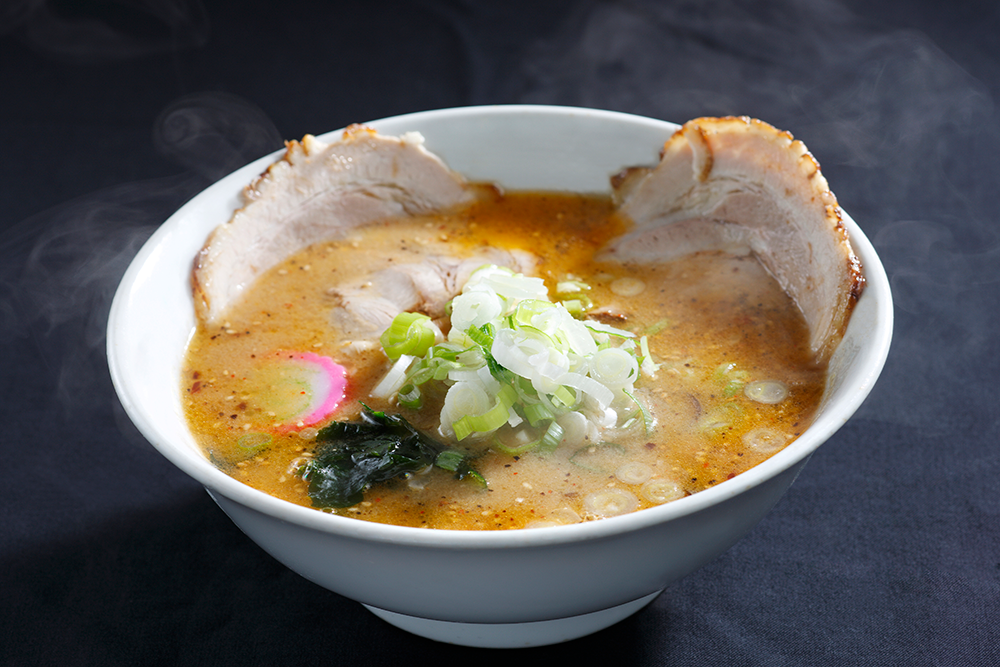 First up, representing Sapporo gourmet is Sapporo ramen, and in particular miso ramen. Sapporo has one of the best ramen shops in Hokkaido. Of all the iconic foods of Sapporo, perhaps the first that springs to mind is Sapporo's famous miso ramen, and there's no shortage of great ramen shops to choose from. A typical bowl of Sapporo ramen consists of curly medium-thick noodles in a rich pork bone broth.
For a little slice of ramen heaven, be sure to visit "Ganso Sapporo Ramen Yokocho" in Susukino and "Sapporo Ramen Republic" in Sapporo Station, both packed with ramen shops each serving their own spin on the traditional dish.
Kaisen Don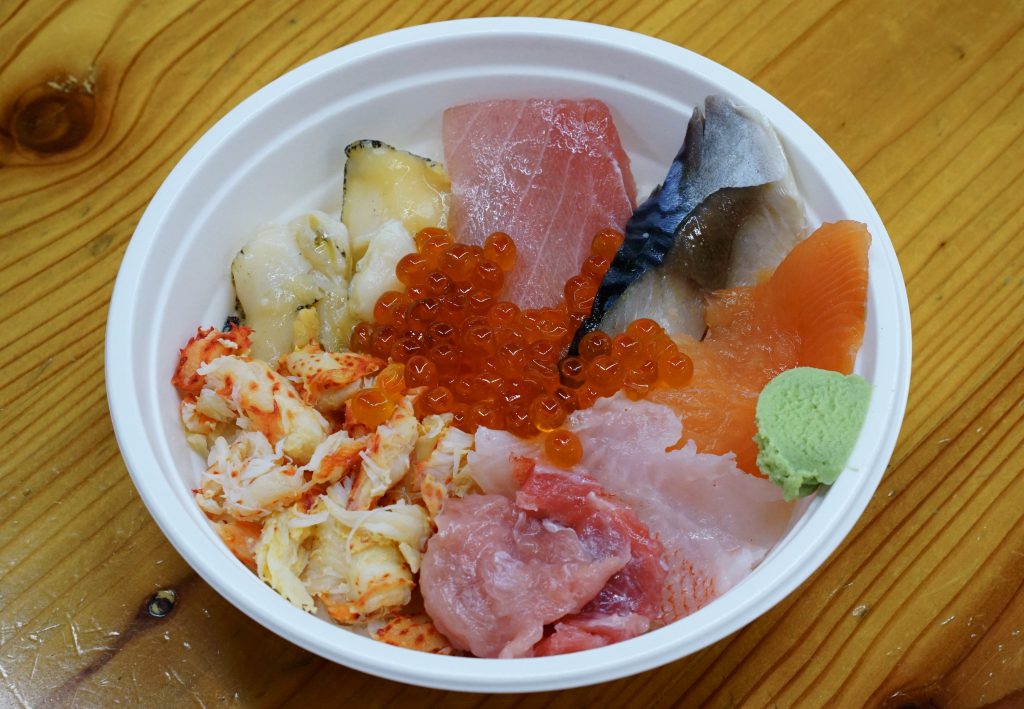 Surrounded by the Sea of Japan, the Sea of Okhotsk, and the Pacific Ocean, Hokkaido is truly a treasure trove of fresh seafood. Kaisen Don is a popular seafood bowl, consisting of delicious fresh Hokkaido-caught seafood such as sea urchin, crab, scallop and much more. At the Sapporo outside market only the freshest seafood bowls are served, made using seafood selected from the fishing port that very morning.
Sushi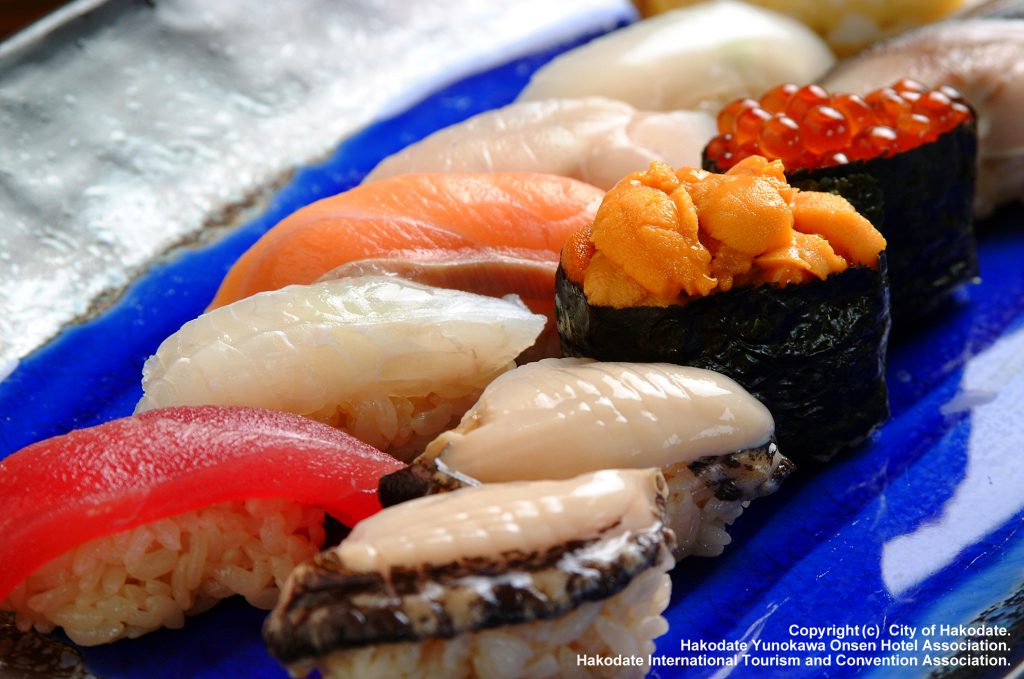 For some of the freshest, most delicious nigiri sushi look no further than Hokkaido for unbeatable flavor which cannot be tasted elsewhere. The best seasonal catch from fishing ports across Hokkaido is transported to Sapporo, meaning that the city is home to some of the best sushi in Japan. Even Sapporo's more reasonably priced conveyor belt sushi stores serve up tasty dishes which are popular with visitors from both home and abroad.
Sushi bars with counter seats where one can watch the sushi chef forming fresh, hand-made nigiri sushi are especially loved by overseas guests.
Genghis Khan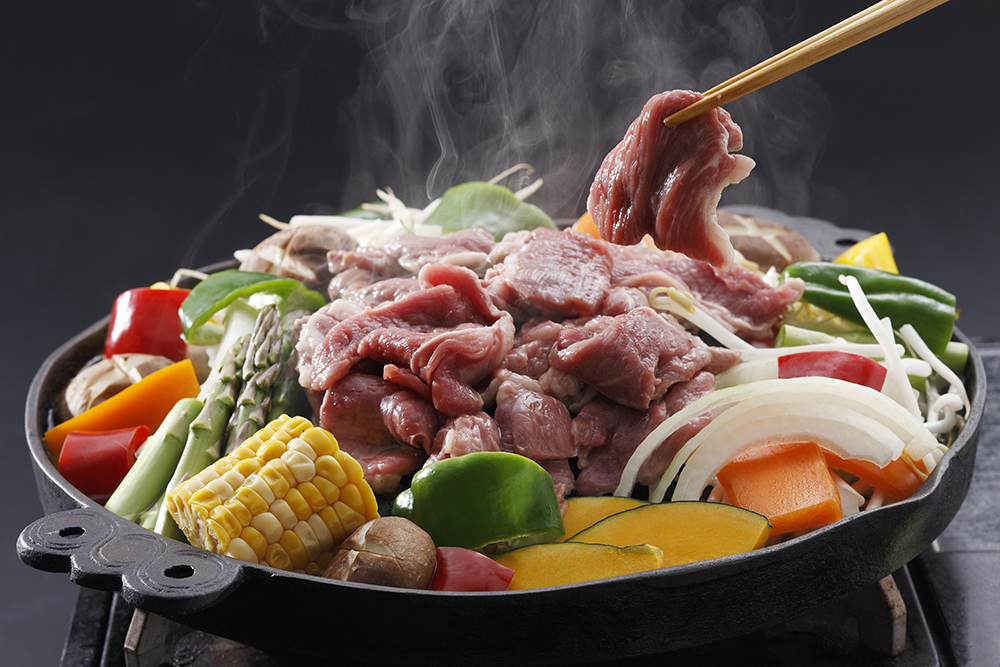 Hokkaido's local soul food is, without a doubt, Ghengis Khan, a dish consisting of mutton, lamb and vegetables grilled on a special iron hotplate.
There are two main ways to prepare Ghengis Khan. One is to marinate the meat in sauce first, then pop the marinated meat on the grill. The other is more similar to eating yakiniku, and involves grilling the raw meat first and dipping the cooked meat into a sauce before eating. There are many unique and original sauces to choose from.
Lamb Shabu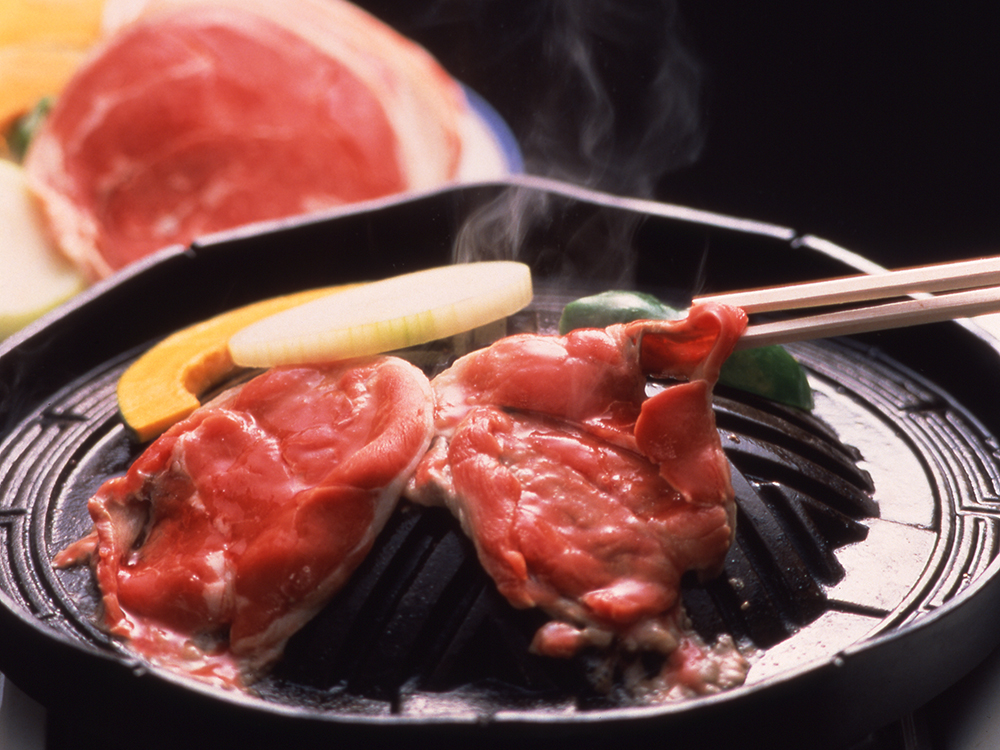 Whereas Genghis Khan is grilled, lamb shabu shabu is made by boiling thin strips of tender lamb meat in a flavorful stock. This dish is best enjoyed with a cool beer, and as such is available in one of Sapporo's many beer gardens, including Sapporo Beer Garden, Kirin Beer Garden and Asahi Beer Garden. The lamb meat used in this dish mainly comes from Australia and New Zealand.
Soup Curry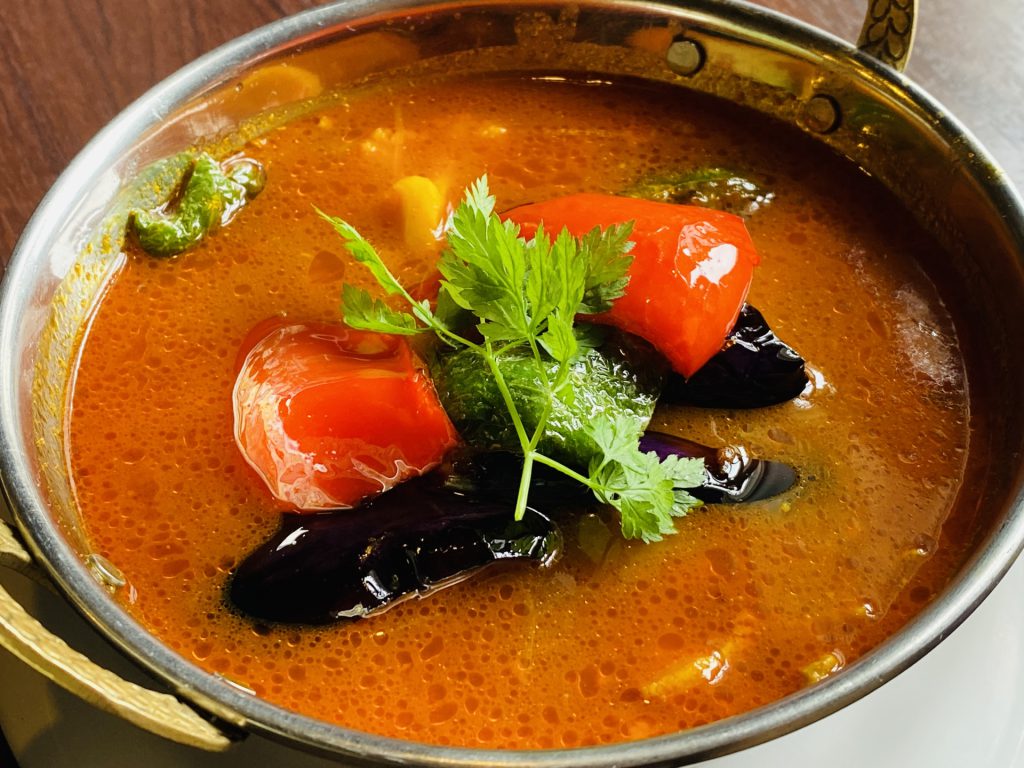 Another of Sapporo's soul foods is Soup Curry, a meal which has been regularly eaten here for over 30 years. The soup is packed with flavour from the boiled meat and vegetables that go into the dish, and the characteristic of this dish is many Hokkaido seasonal vegetables such as potatoes, carrots, eggplants, pumpkins, etc are added and arranged on top of the soup. Soup curry is often made using locally grown seasonal vegetables such as potatoes, carrots, aubergine and pumpkin for a unique Hokkaido twist.
Each soup curry shop produces its own unique flavours, from rich soups with a pork bone base, to soups with a light Japanese dashi base and fruity tomato-based soups. To eat, scoop a spoonful of rice and soak it in the soup.
Crab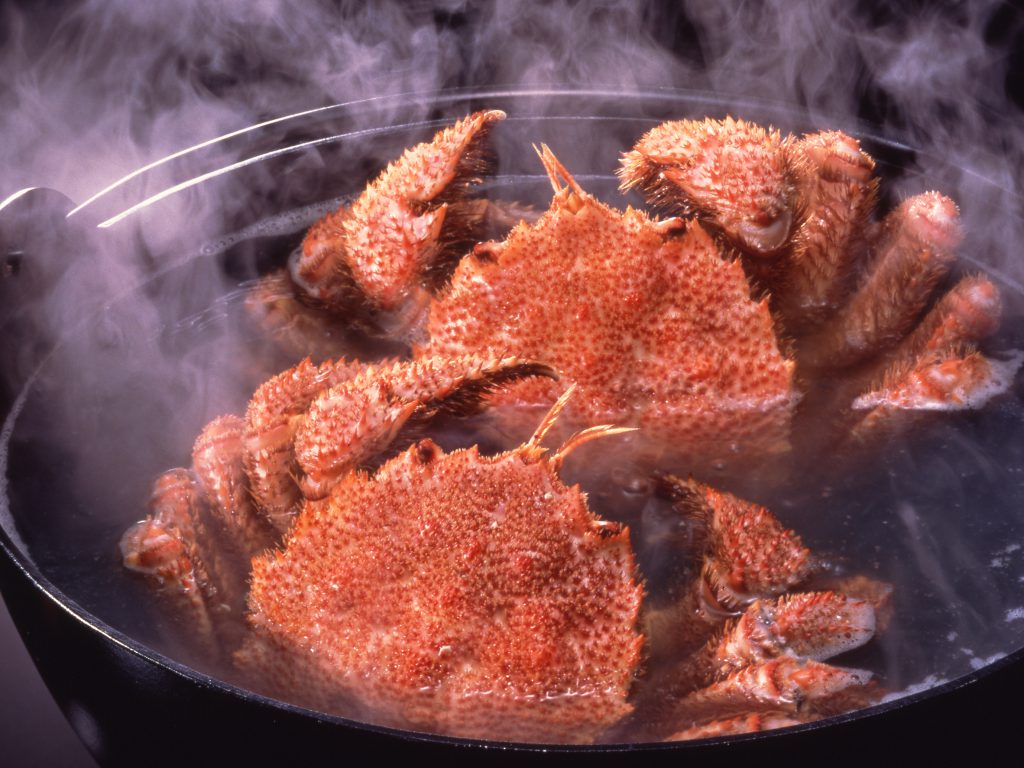 Crab is a specialty of Hokkaido, with crab restaurants in Sapporo serving up a variety of types of crab, including Hokkaido's top four: hairy crab, king crab, snow crab, and Hanasaki crab. Each type of crab has a different flavor, and comes into season at different times of the year, so we recommend that you visit a specialty shop where they can recommend the best to try. Crab can be prepared in a number of different ways including, sashimi, hot pot and charcoal grill.
Night parfait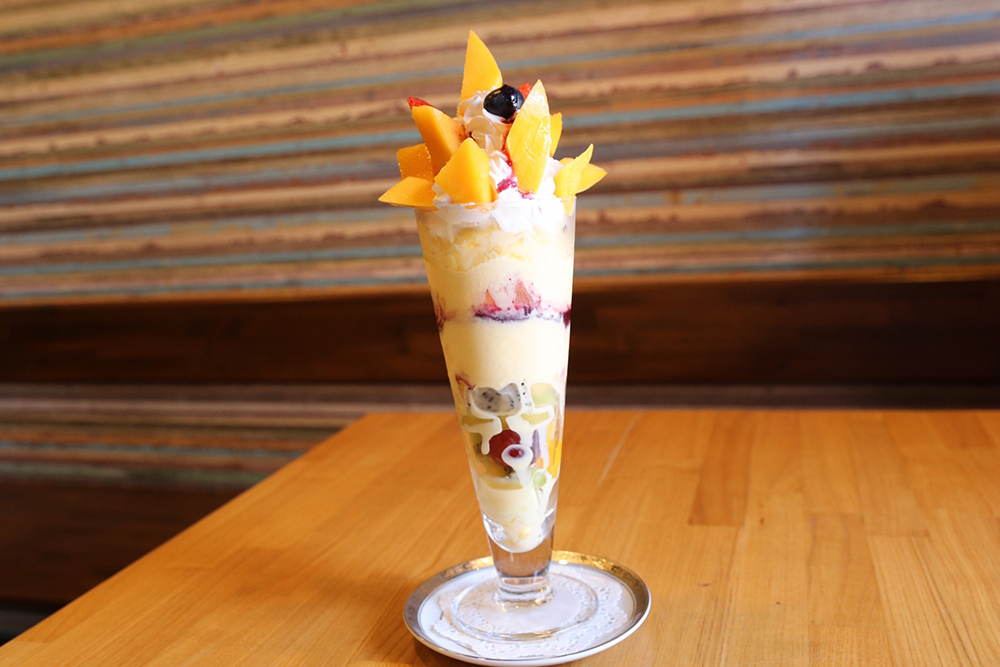 It is a particular tradition of the Hokkaido region to end a meal or a night out drinking with sweets, such as parfaits. In Sapporo too it is not uncommon to go out at night to eat parfait, and many parfait shops in the city remain open until the early hours of the morning in keeping with the tradition.
There are endless shops where you can enjoy a variety of parfaits, from large Instagram-worthy parfaits dripping with fruits and other tasty toppings, to season-limited parfaits, and parfaits piled high with ice cream made from the deliciously rich Hokkaido milk.
---
Specialty products
ROYCE Chocolate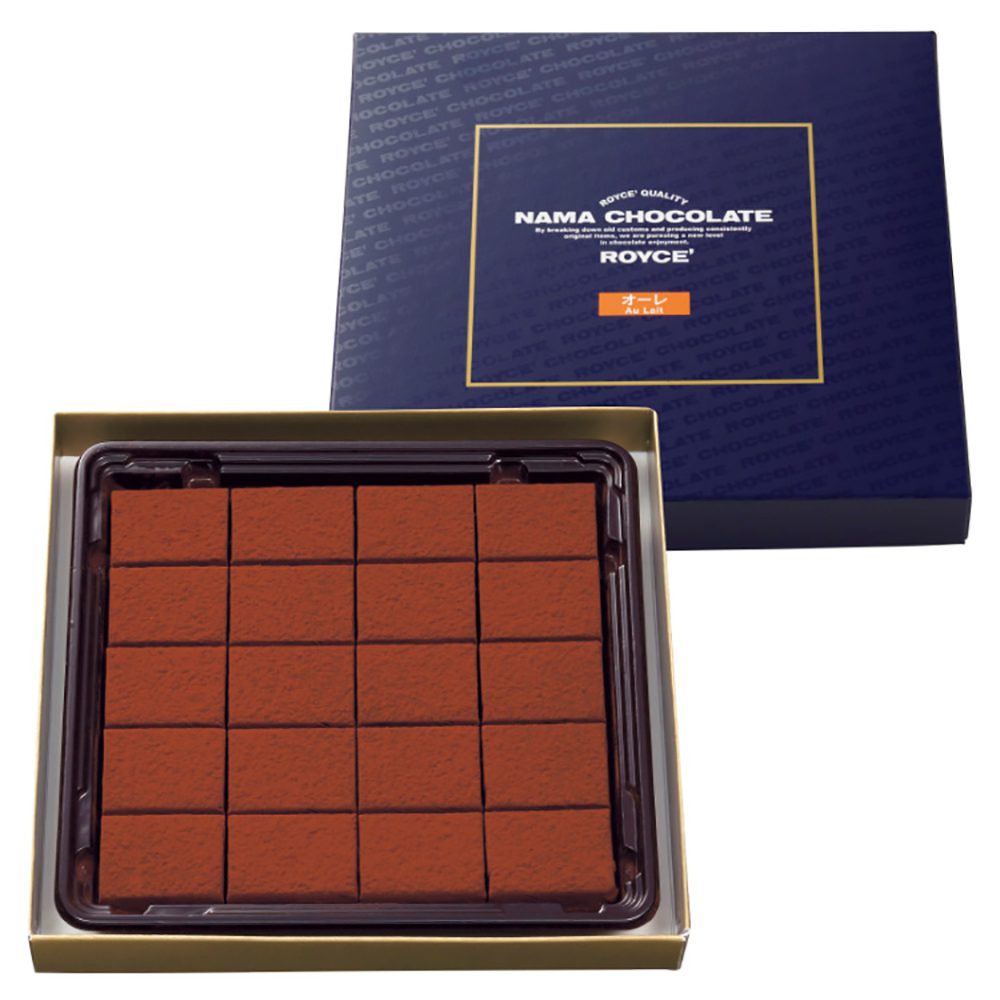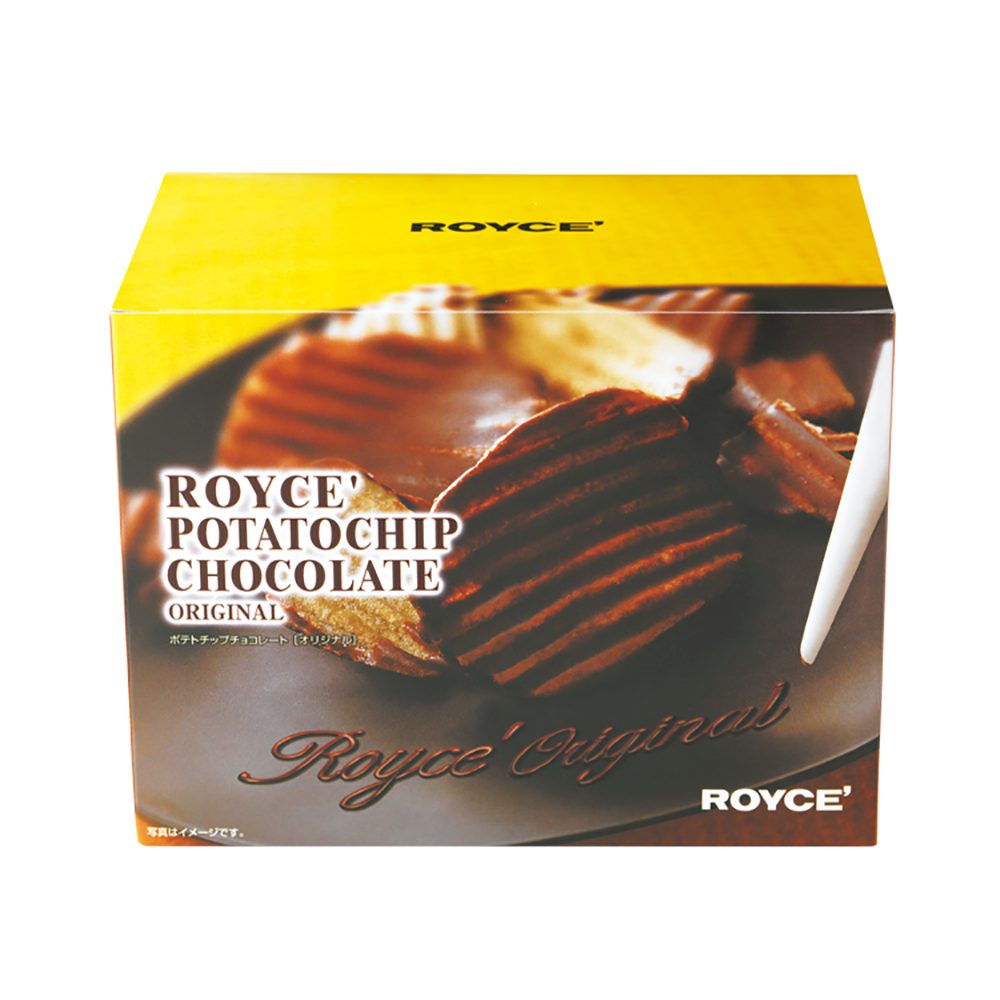 Made from fresh Hokkaido cream, ROYCE's smooth and melty raw chocolate wins the hearts of even self-proclaimed chocolate connoisseurs. These popular chocolates have become one of Hokkaido's most popular souvenirs. ROYCE's sweet and salty chocolate-coated potato chips are particularly addictive!
Rokkatei Butter Sandwich ・White Chocolate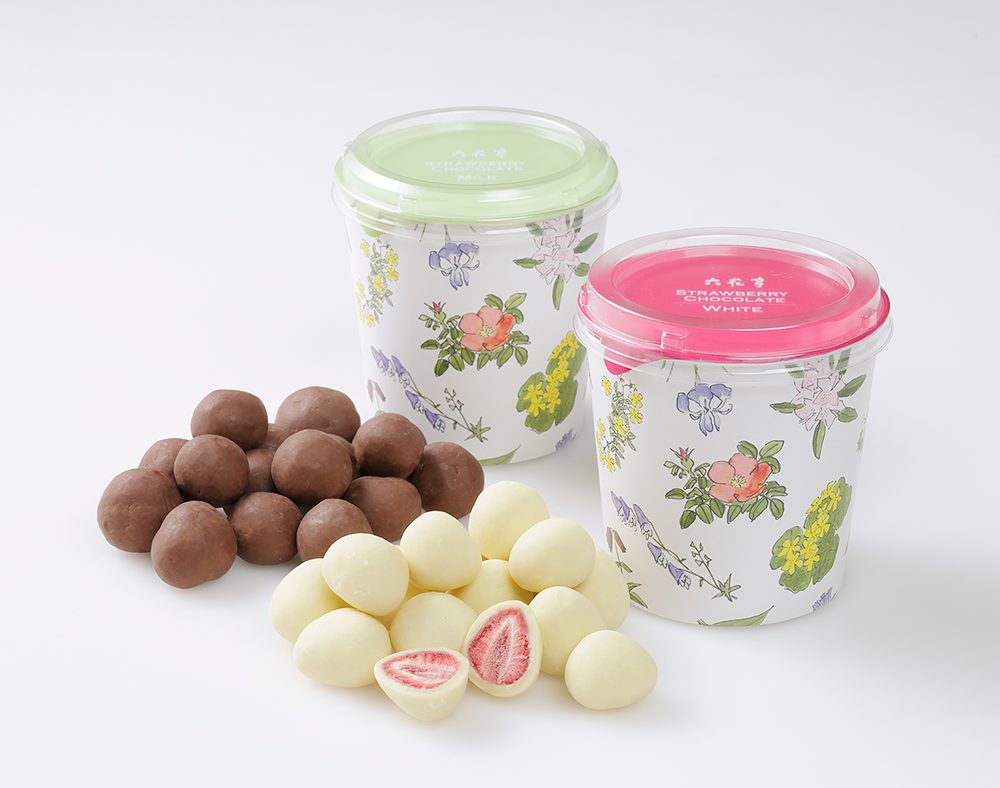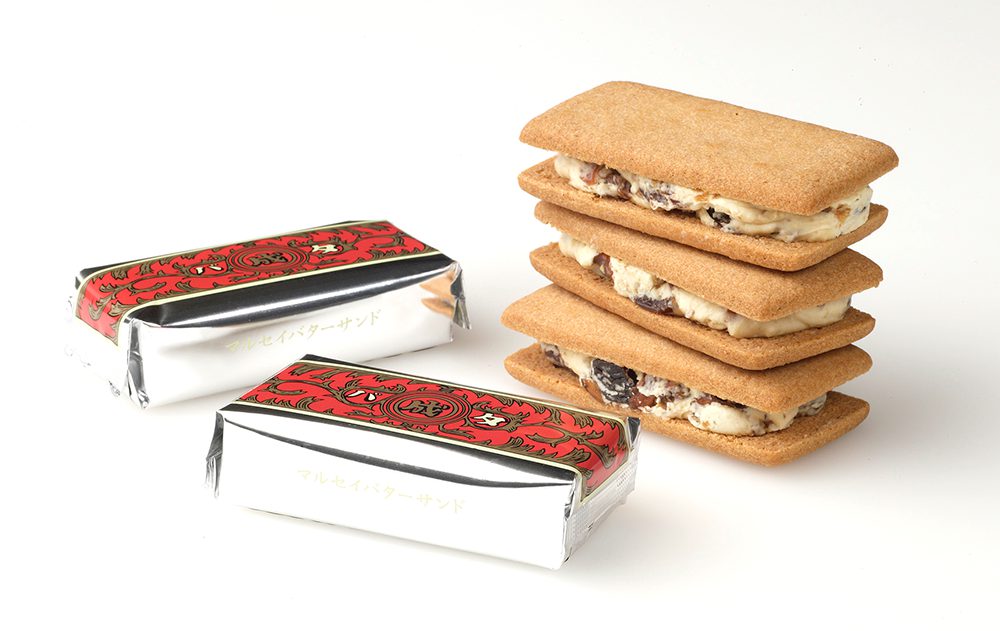 https://www.rokkatei-eshop.com/store/top.aspx
Another famous brand of Hokkaido sweets is Rokkatei, which is iconic for it's use of cute packaging which features illustrated drawings of Hokkaido's scenery and flowers. Some of Rokkatei's long-standing best-sellers include the Marusei butter sandwich and their chocolate products. Rokkatei's freeze-dried chocolate coated strawberries are also gaining high popularity.
If you visit a store be sure to try out a crispy "saku saku pie", which are best eaten within 3 hours of baking. These truly Hokkaido-only sweets are only available at limited stores, most notably the Sapporo Main Store, Obihiro Airport Store, Obihiro Main Store.
ISHIYA Shiroi Koibito ・Gateau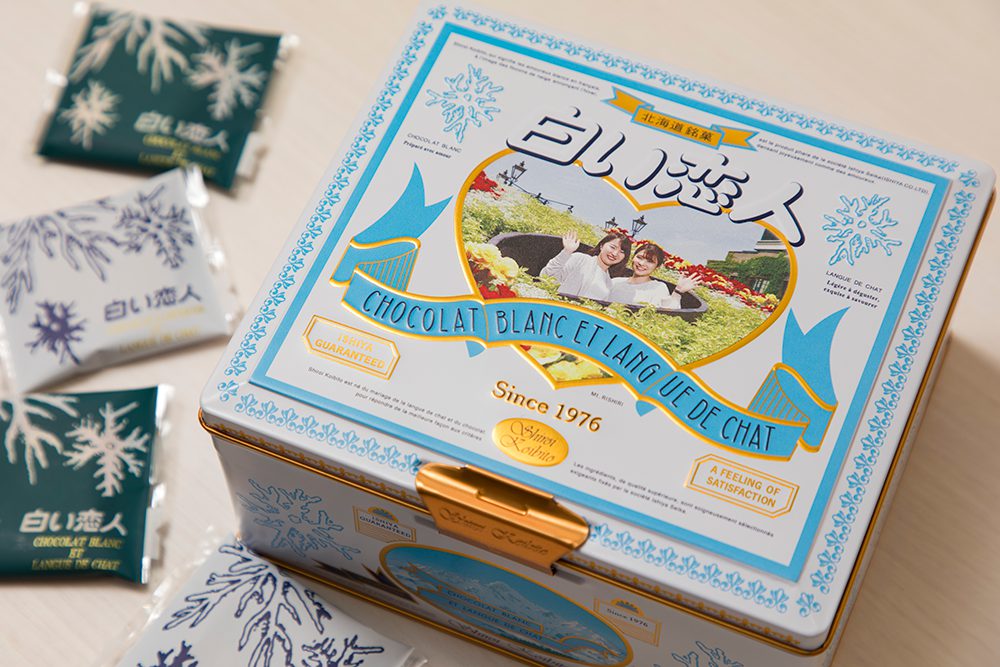 Thanks to the timeless combo of crispy biscuit and moist chocolate, Ishiya's Shiroi Koibito cookies have remained one of their most popular products for over 40 years. Be sure to also try out Ishiya's "White Baumkuchen TSUMUGI", a soft Baumkuchen coated in smooth white chocolate. Do try these freshly made confectionary during your stay in Hokkaido.
Kitakaro – Kita no Yume Dome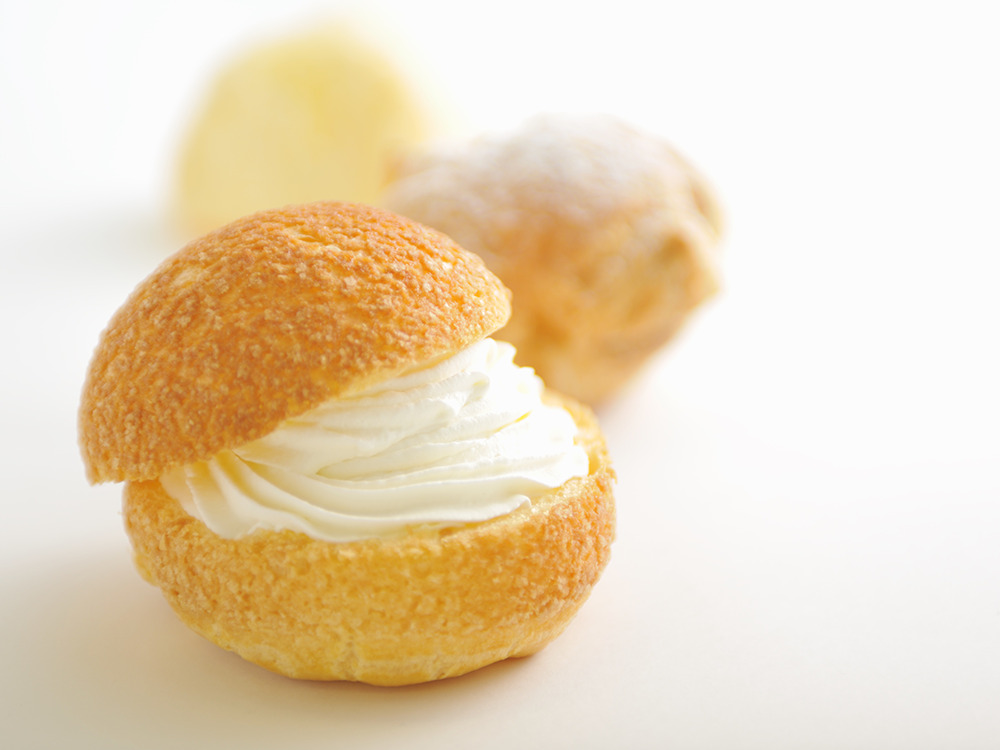 Kitakaro is a famous pastry shop with many cafes across Hokkaido. Its signature pastry is "Kita no Yume Dome". It is a crispy biscuit-like cream puff with two layers of custard and fresh cream. Please try it at the cafe in Sapporo.
Otaru Pastry Shop LeTAO

https://www.letao.jp/global/en/
LeTAO is a famous pastry shop in Otaru. LeTAO's classic "Double Fromage", made from deliciously rich cheese, is a go-to choice for a souvenir from Otaru. The chocolate-coated "Chocolate Double" is also a perfect match between cheese and chocolate.
Sapporo Kashidokoro Kakasha – Sapporo Times Square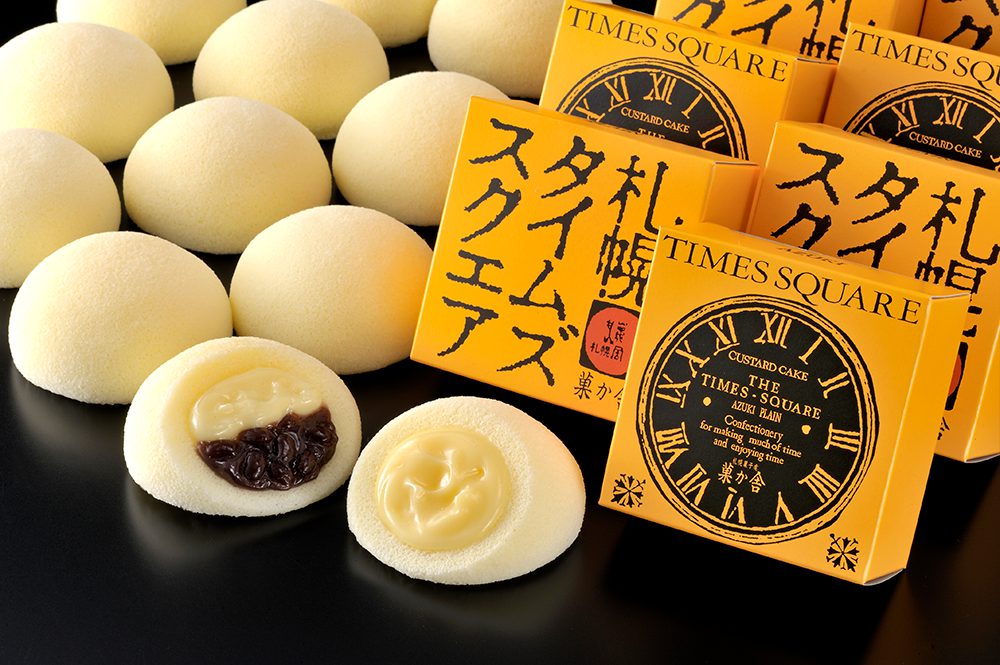 A long-selling classic souvenir from Sapporo.
The fluffy sponge cake contains custard cream and red bean paste from Hokkaido, and the fluffy texture is delicious. Strawberry flavor and chocolate cream flavor are sometimes available for a limited period.
Ryugetsu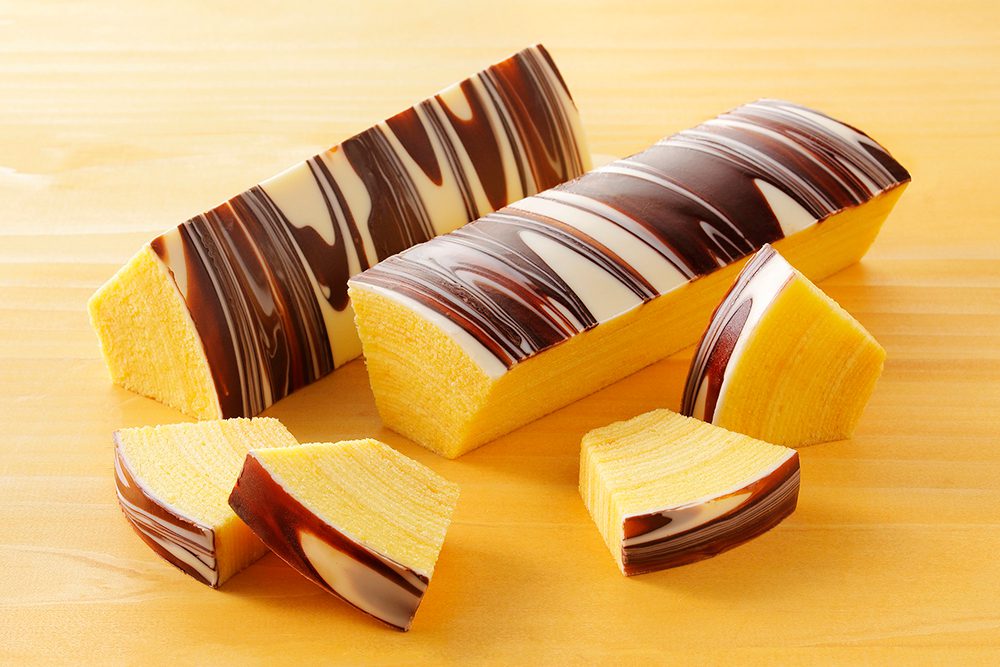 Ryugetsu is a pastry shop that prides itself on its use of Hokkaido ingredients. Designed to look like a white birch log, Ryugetsu's "Sanpo Roku", with its originality, taste and reference to Hokkaido's history, is close to the hearts of many Hokkaido locals. New products made from Hokkaido wheat and red beans are gaining popularity every season too. There are many stores in Obihiro, the birthplace of Ryugetsu, however there are stores in Sapporo too so do check them out.