Travel fun & Recommended SPOT by Area | "Events & Experiences" in WEST HOKKAIDO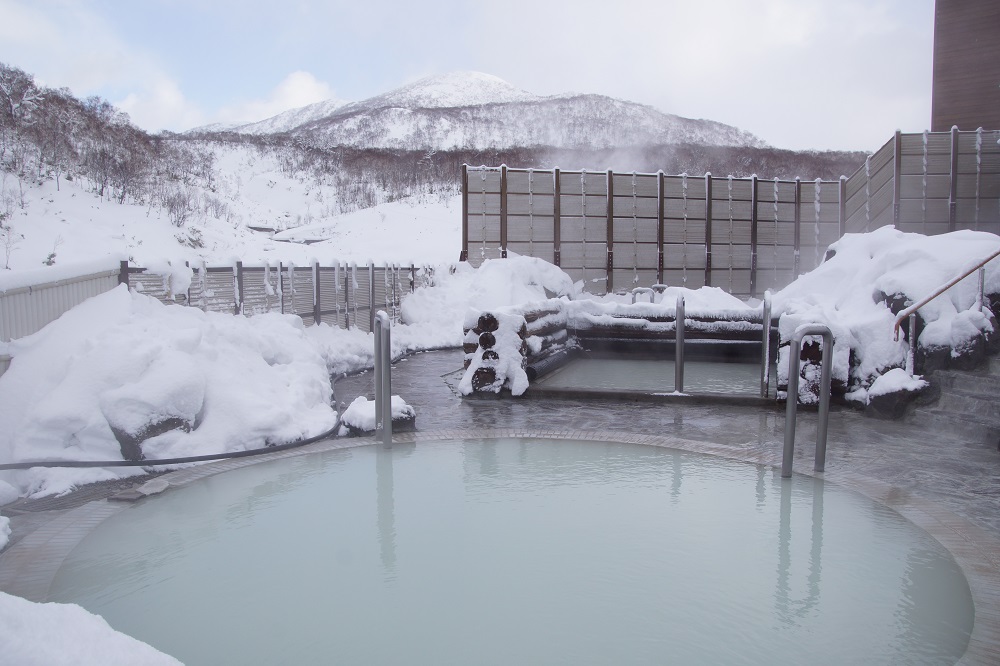 We have assembled information on the best places for sightseeing and dining in the area, so that those overseas and skiers coming here for the so-called "Niseko Powder", said to be the best in the world, can take their time and enjoy not only the powder ride, but everything good that comes after.
Sightseeing spots to visit
Niseko Onsenkyo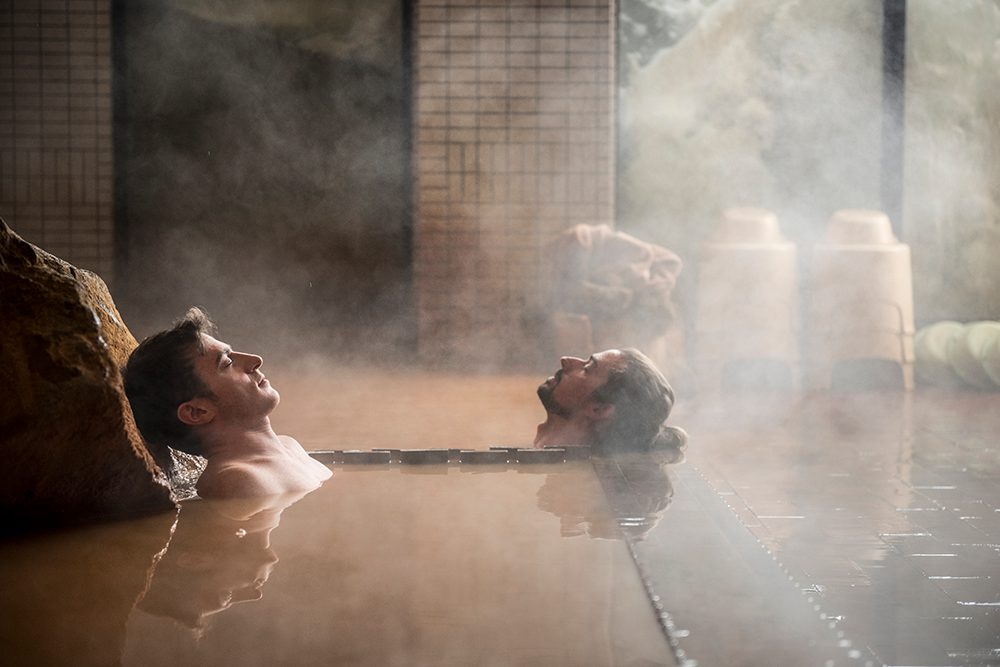 https://www.niseko-ta.jp/en/hot-spring-pass/
In Niseko, the hot springs are a major attraction. "Niseko Onsenkyo" is the general name for and area containing hot springs, each with its distinctive qualities, such as the Niseko Goshiki Hot Spring, Niseko Kombu Onsenkyo, Annupuri Onsenkyo, Higashiyama Onsenkyo, Hirafu Onsenkyo, and Iwanai Onsenkyo. All of them are rich in hot spring water, and many of them are "free-flowing" hot springs with the natural blessings of nature.
If you use the "Niseko's Hot Spring Pass", with which you can enjoy touring a wide range of hot springs, you can bathe a maximum of four times. This can be shared between members of a group, so we would recommend using this pass to enjoy hot springs.
Yukichichibu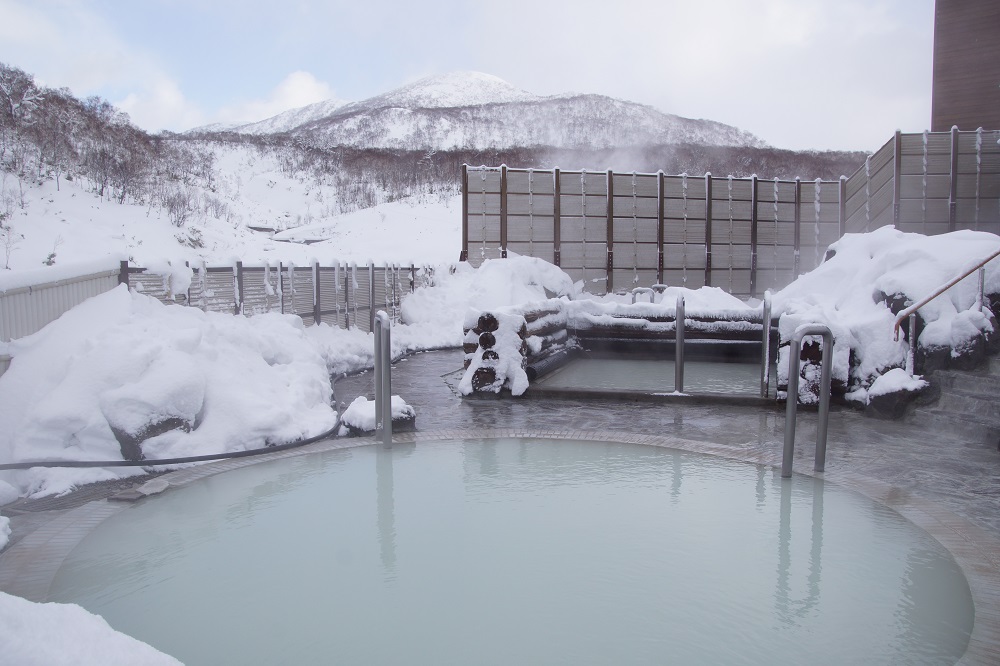 http://www.town.rankoshi.hokkaido.jp/yukichichibu/
Yukichichibu is a "must-go!" place if you come to Niseko. It is about 15 minutes drive from central Niseko. Located at an altitude of 600 meters and offering views from Oyunuma to Nitonupuri, this onsen has an air of openness. There are several outdoor baths where you can feel the nature of Hokkaido first-hand. Benefits include recovery from skin rashes, wounds, and fatigue etc.
Niseko Goshiki Onsen Ryokan

Located at the trailhead of Niseko Annupuri and Iwaonupuri, the Goshiki Onsen Ryokan has the atmosphere similar to that of a mountain lodge. While soaking in the open-air bath, you can gaze out at the magnificent Niseko mountain range. Claimed to have benefits for chronic skin diseases, cuts, diabetes, hypertension, arteriosclerosis, gout, constipation, muscle and joint pain, and hemorrhoids.(Usage charge:800 yen for adults)
Niseko Konbu Onsen Tsuruga Bessou MOKU NO SHO

The hotel is located at the foot of Mt. Yotei in one corner of Oku Niseko Konbu Hot Springs, long enjoyed for its therapeutic effects. Travel a short distance and youll hear the murmur of a welcome.
Immediately to the left is the Momiji Waterfall, and flowing from there is the Niseko Anbetsu River. Anbetsu means the water flowing under the cliff in the Ainu language. Surrounded by old growth forest, the only thing you can hear is the gentle flow of the river.
GENTEMSTICK NISEKO SHOWROOM & THE SNOWSURF SHOP

https://www.gentemstick.com/showroom/
GENTEMSTICK base in Kutchan town. The first floor is a showroom with all the latest GENTEMSTICK models. The second floor is a café and gallery, serving rice bowls made with ingredients from Niseko and sandwiches from a bakery in Niseko. In the gallery, you can relax while viewing photos and books. It also offers a tune-up service.
Michi-no-eki Niseko View Plaza

https://hokkaido-michinoeki.jp/michinoeki/949/
This is a rest and shopping spot along National Highway No. 5. You can enjoy direct sales of fresh produce from Niseko, dairy products such as sweets and cheese made from raw milk from Niseko, freshly baked bagels and stone-oven bread, and a variety of B-grade gourmet foods such as local sake and wine. There is also a tourist information center, so it is a great place to get information about sightseeing in Niseko.
NisNiseko Takahashi Dairy Farm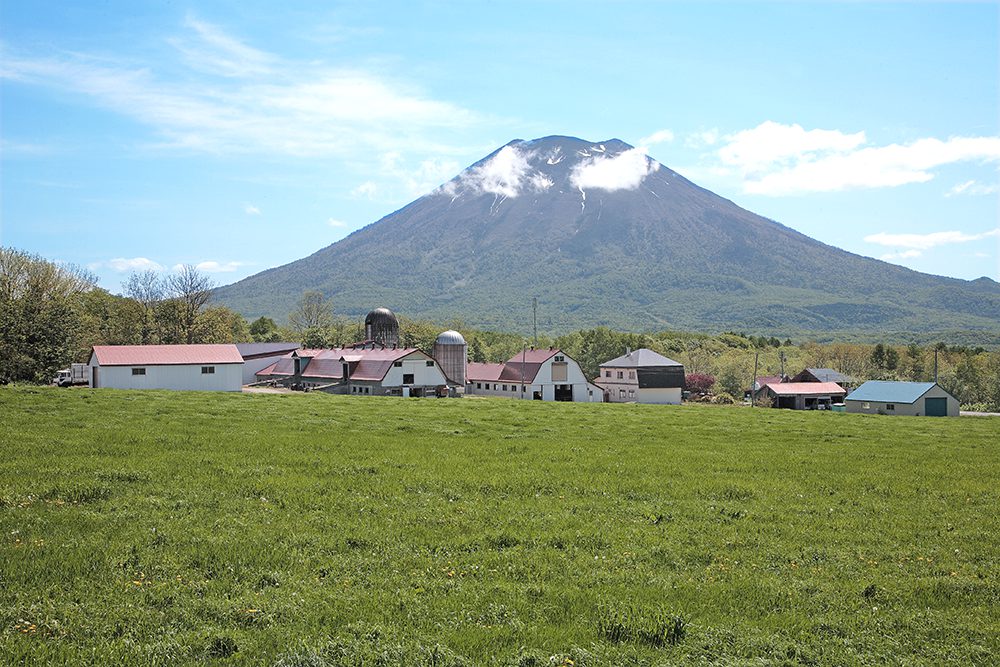 On a spacious site overlooking Mt. Yotei, there is a workshop where cheese, Baumkuchen, and yogurt are made. The complex includes shops in addition to a café that serves ice cream made from freshly produced milk, and a restaurant serving a buffet of fresh vegetables picked from the foot of Mt. Yotei. You can also experience ice cream making.
Makkari Hot Spring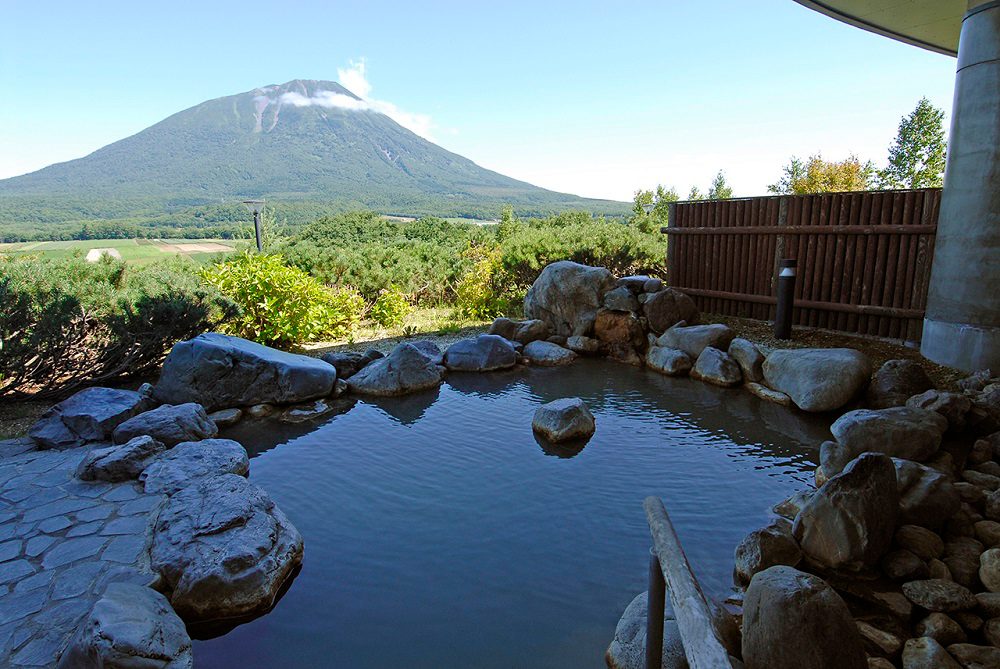 This is a day trip hot spring facility in Makari Village, located between Niseko and Rusutsu. The natural hot spring water from the source of the hot spring pours into an open-air stone bath with a view of the majestic Mount Yotei in front. This is a great place to stop on the way between Niseko and Rusutsu. Open from 11:00 to 21:00 in winter. Member facility of Niseko's Hot Spring Pass.(Usage charge:Adults: 500 yen)
Experiences that will Live in the Memory

Winter Glamping in Niseko

This is a popular hand-built log cottage in Niseko. When glamping in winter, it is warm inside with a stove, and if the snowfall is not too heavy, you can enjoy barbecues and bonfires outside. The trailer house can be used as a common space for glamping users, and be utilized as a kitchen, living room, or toilet.(Charge:15,400 yen per night for two people staying in one building/Organizer:Cottage Bongo)
Ceramic Handwork Experience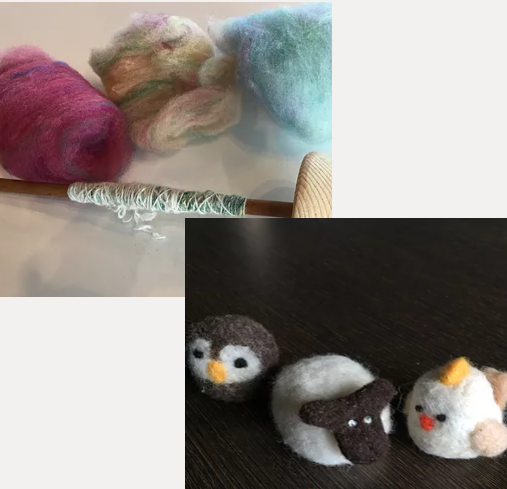 https://fafkoubou.wixsite.com/fafkoubou
An old school in the Niseko area has been transformed into a studio. We think you will enjoy a relaxing in this somewhat nostalgic space. Sheep are kept in the garden.
Experience making shapes in the manner of clay work. The shapes you can make are only limited by your ideas, and may include items such as teacups, bowls, mugs, plates, and figurines. It is ideal for creating works with a handmade feel and flavor.
You can also use a tabletop potter's wheel (a small hand-cranked turntable). Time required:2 hours(Charges: 4,800yen per person/from two people)
---
Niseko Outdoor Center
Throughout the four seasons in Niseko, Hokkaido, we offer outdoor sports and a variety of creative experiences using the things Hokkaido has to offer.
Digging potatoes out of the snow to make "Imo Mochi"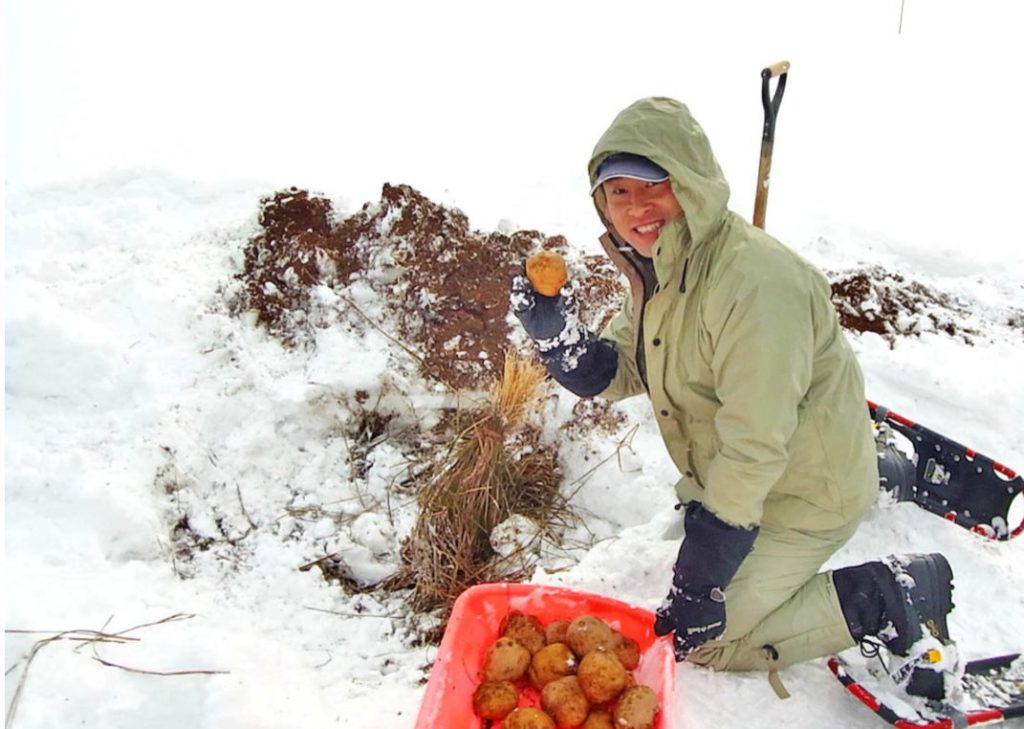 "Imo-mochi", a local dish in Hokkaido, is made by mixing boiled potatoes with potato starch, rolling them up like rice cakes, and baking them. "Imo mochi", a Niseko specialty, is made by digging potatoes out of the snow. There is a program in which you can enjoy the winter and food of Niseko by making butter. You can take home any potatoes that are left over.(Charge: 5,170 yen per person/Organizer: Niseko Outdoor Center)
Experience making an igloo out of the snow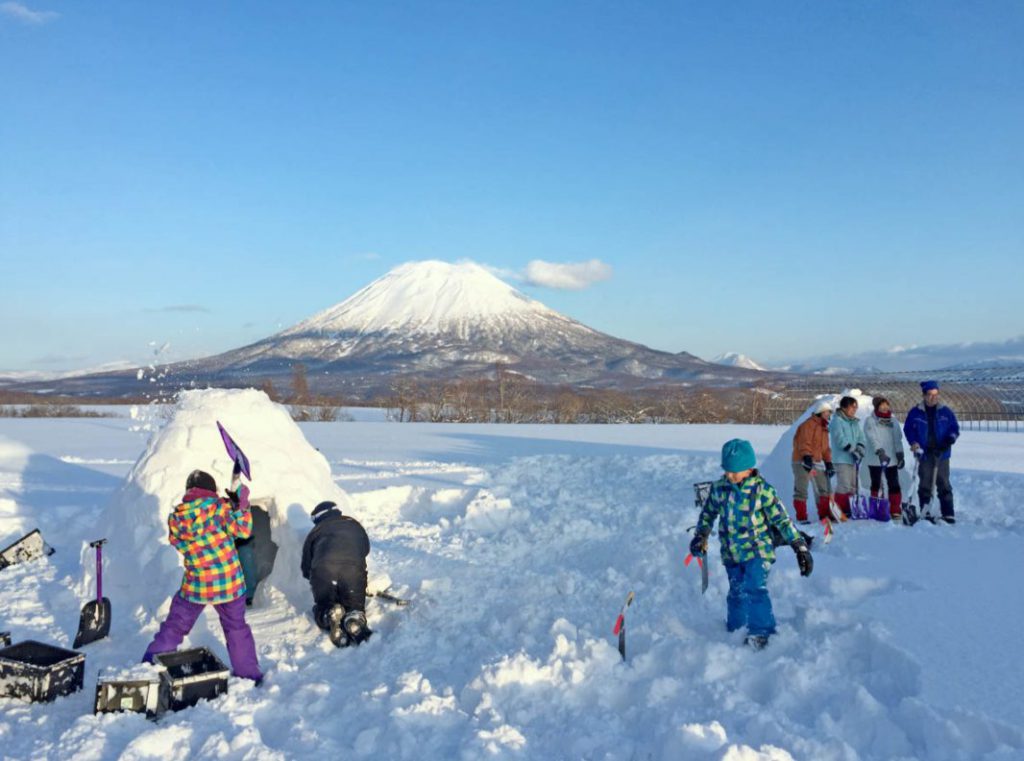 Experience building a kamakura snow dome, out of hardened snow. kamakura snow dome are used as a substitute for tents in snowy mountains and in winter bivouacs because they are both windproof and warm on the inside. The program is approximately 2.5 hours and advance reservation is required(Charge: 4,400 yen per person/Organizer: Niseko Outdoor Center)
Snowshoe Nature Tour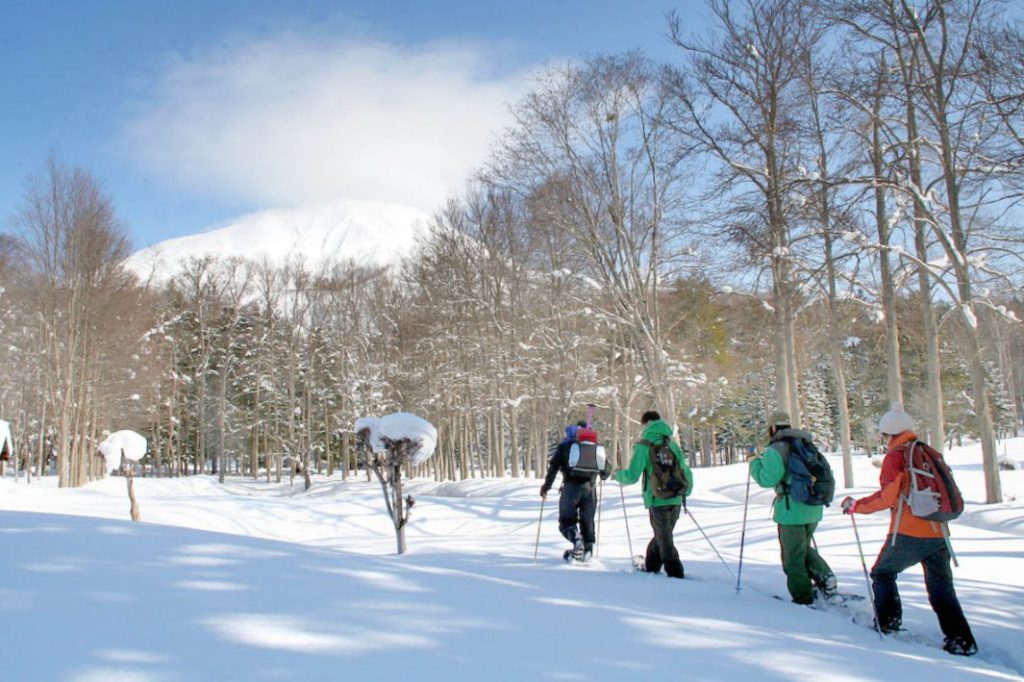 Let's go for a nature walk deep into the forest with snowshoes. A nature guide will take you through the forest, and you will enjoy discovering animal tracks, observing wild birds, and all the other things that only a winter forest can offer. During the tour, there is an opportunity for you to enjoy cookies and hot tea.(Charge: 4,400 yen per person, including equipment and tea time/Organizer: Niseko Outdoor Center)
---
Niseko Village Sports Resort
Various snow activities are provided by the resort. Reception is at the Niseko Village Sports Resort (site/website), and at the site, Hokkaido Lion Adventure are in charge of operations.
Snow Rafting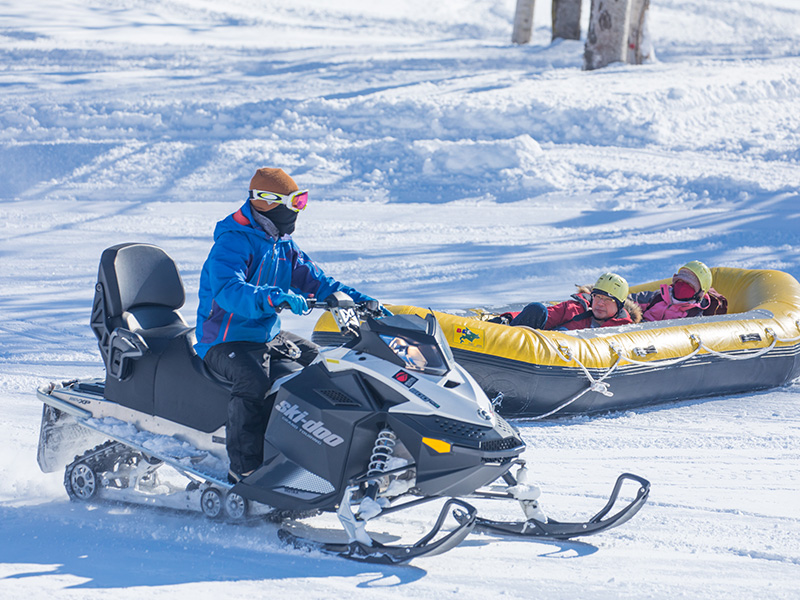 Experience the thrill of riding on a riverboat pulled by a snowmobile through the snowy landscape! Every 10 minutes from 9:00 to 15:30.(Charges:Adults: 3,500yen, children: 2,500yen/Organizer : Hokkaido Lion Adventure)
Snow mobile Adventure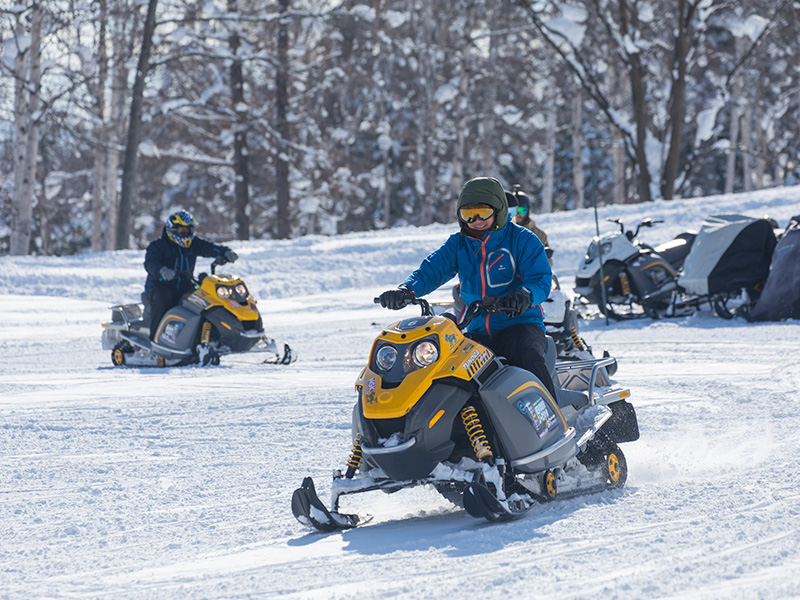 Ride a snowmobile through the snow! Both 30-minute and 50-minute courses are available. Choose to ride solo or with a partner. For 16 years old and above.(Charges:One vehicle, 50-minute course– one person 15,000 yen,  two people - 20,000 yen/30-minute course for one person – 8,000 yen two people 10,000 yen/Organizer:Lion Adventure)
Snowshoes Guided Tour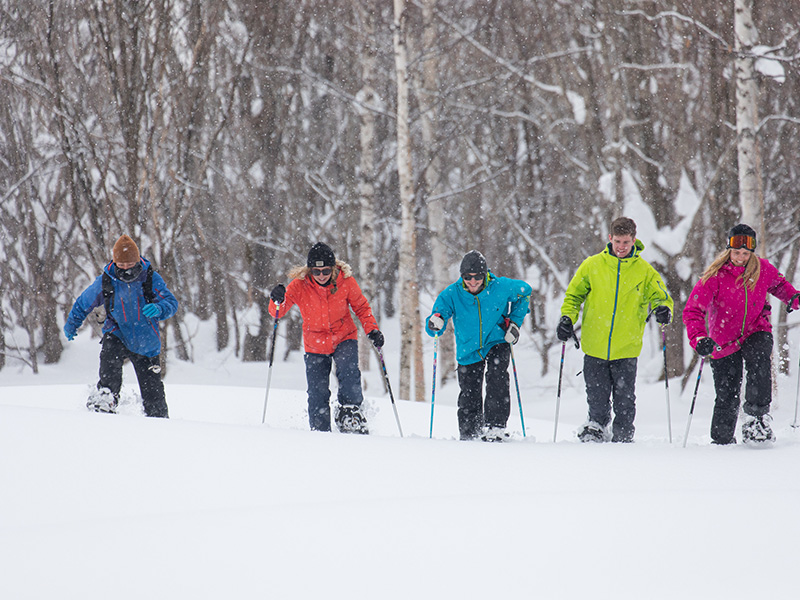 Here, you can rent snowshoes, snow boots, and poles and take a one-hour walk through the beautiful snowfields around Niseko Village. Enjoy the peace of mind of being accompanied by a guide. For 6-year old's and above in winter.(Charge: 4,000 yen per person/Organizer: Lion Adventure)
Cross-country Skiing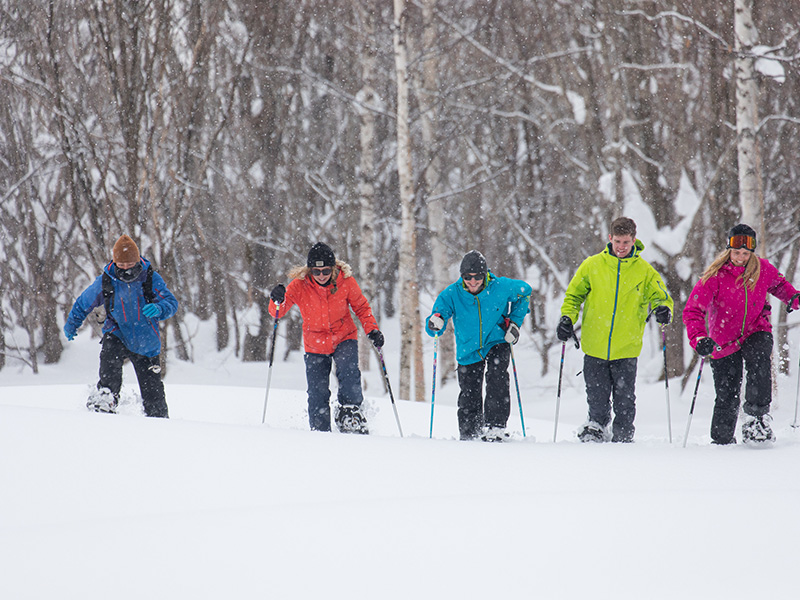 Try your hand at authentic cross-country skiing on a special course. Experience something completely different from skiing or snowboarding! Course is open from 9:30am to 4:00pm. Available from January to mid-March(Equipment rental charge: 3,800 yen/Organizer; Lion Adventure)
---
Shopping・local specialty goods
NISEKO Farm POTATO SENBEI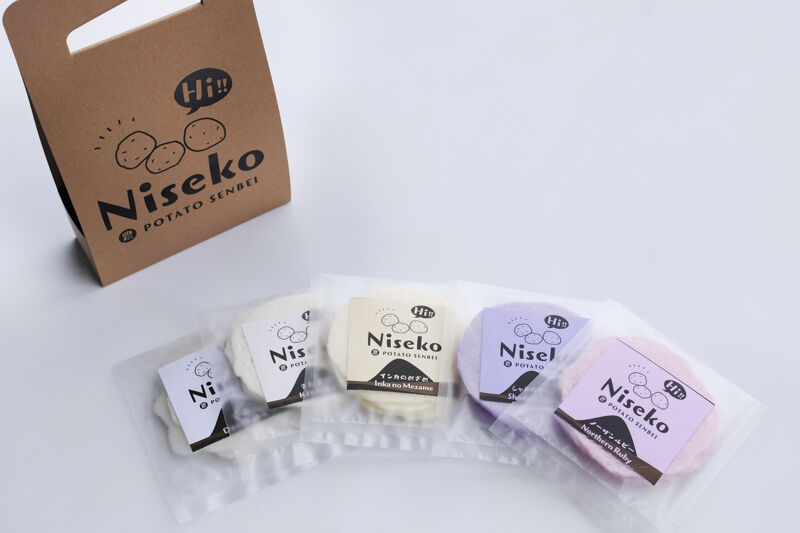 "Potatoes" are one of the agricultural products of Niseko Town. Five types of potatoes from Niseko Town are mashed together and baked to create a simple, healthy snack with a lightly salted taste and the natural flavor of potatoes. They come in a variety of colors, depending on the flavor, and have a cute appearance, making them perfect souvenirs.(Pack of six – 540 yen/Niseko Central Warehouse Group)
Junmai Daijingo Sake Kurodoshu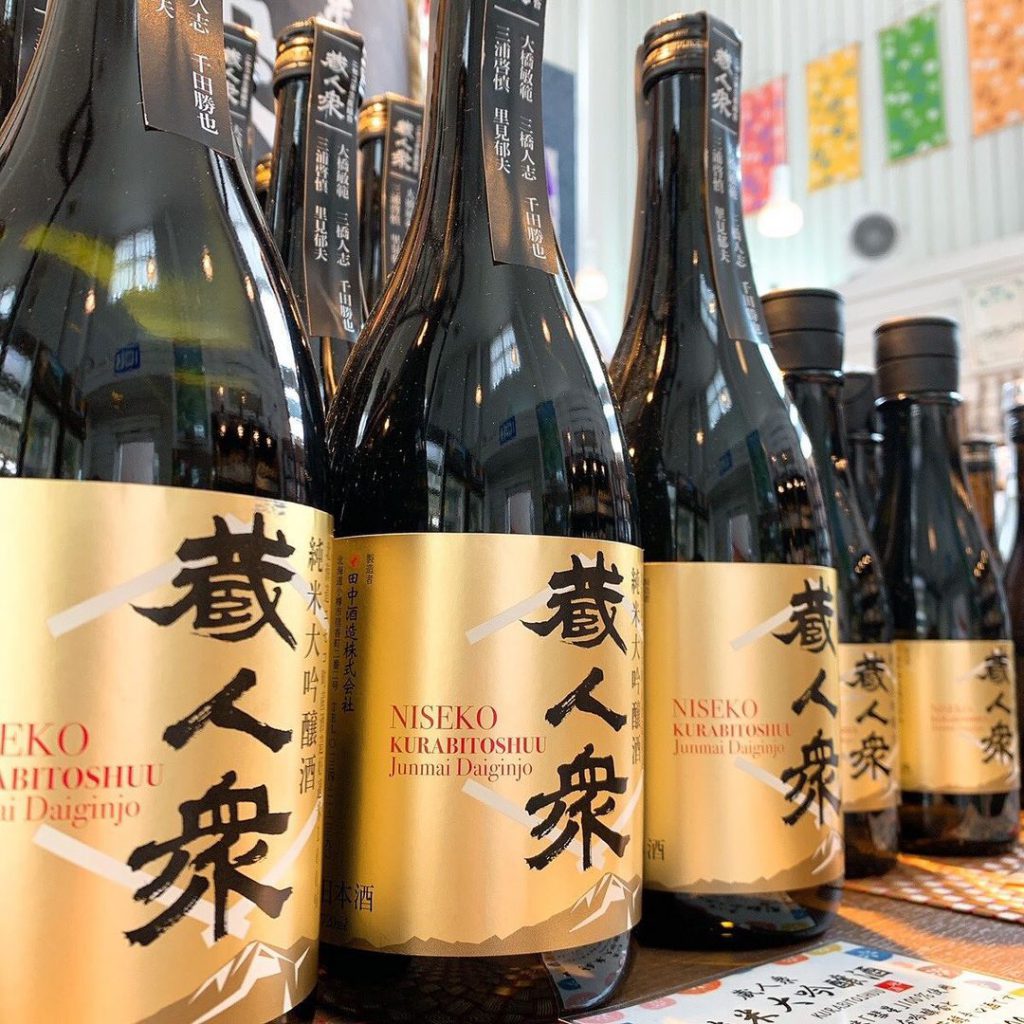 This Japanese sake is made 100% from "Suisei", a local sake from Kutchan Town, and abundant spring water from the foot of Mt. Yotei. It is popular for its refreshing taste and being easy to drink. This is a popular product, selling 3,000 bottles a year at the Niseko View Plaza store. This is exclusively sold locally to Niseko, so make sure to get some at the Niseko View Plaza while staying in Niseko.(720ml 1,650 yen)
Niseko Fromage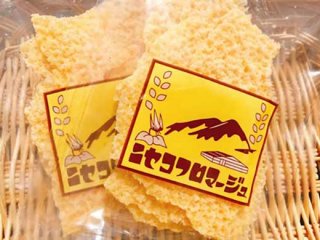 This crispy cheese is crunchy, fragrant and delicious, and is the pride of Niseko Fromage, a handmade cheese factory located at the foot of Niseko Annupuri. It can be stored at room temperature, and is light and not bulky, making it ideal as a souvenir. Recommended as a snack, as an accompaniment for drinks, or as a crushed topping for salads.(30g pack of 10, 3,250 yen)


Dorayaki Sandwiches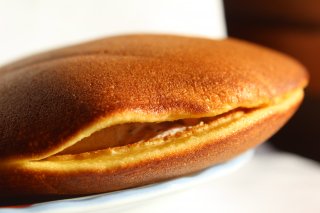 The "Niseko Second Arishima Ostrich Farm" is located at the foot of Mt. Yotei and is home to grazing ostriches. Dorayaki is made using ostrich eggs. Sweet and delicious! Dorayaki 200g(diameter approximately 12㎝)Pack of six  2100 yen/ Niseko Second Arishima Ostrich Farm