Highlights
Must-dos for inbound tourists visiting Hokkaido in winter
Nature
Dynamic views that can't be seen anywhere else
Iconic, and adorable, animals of Hokkaido
Memorability guaranteed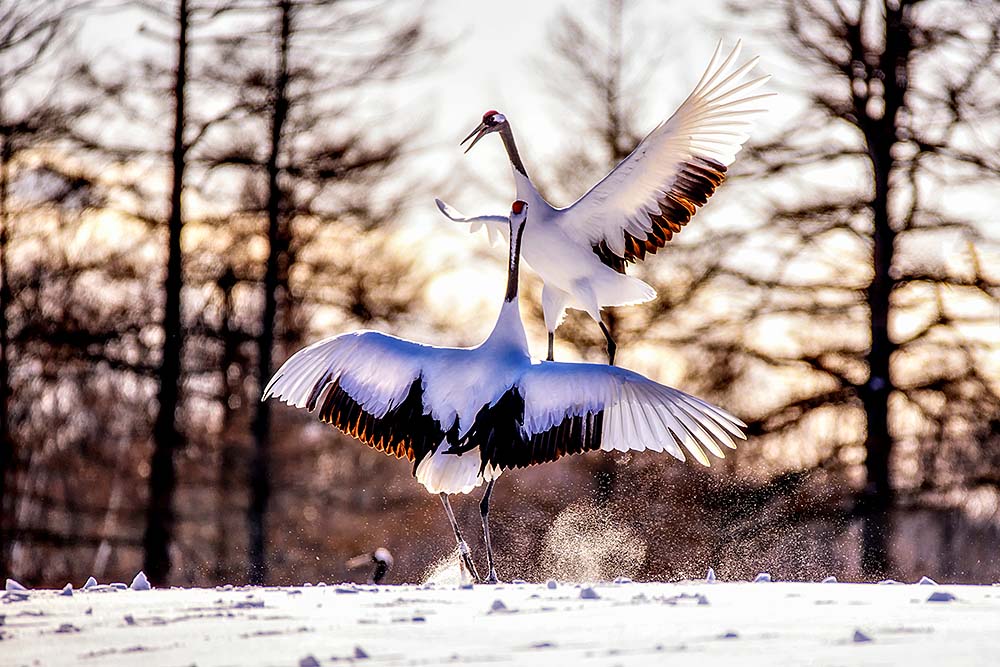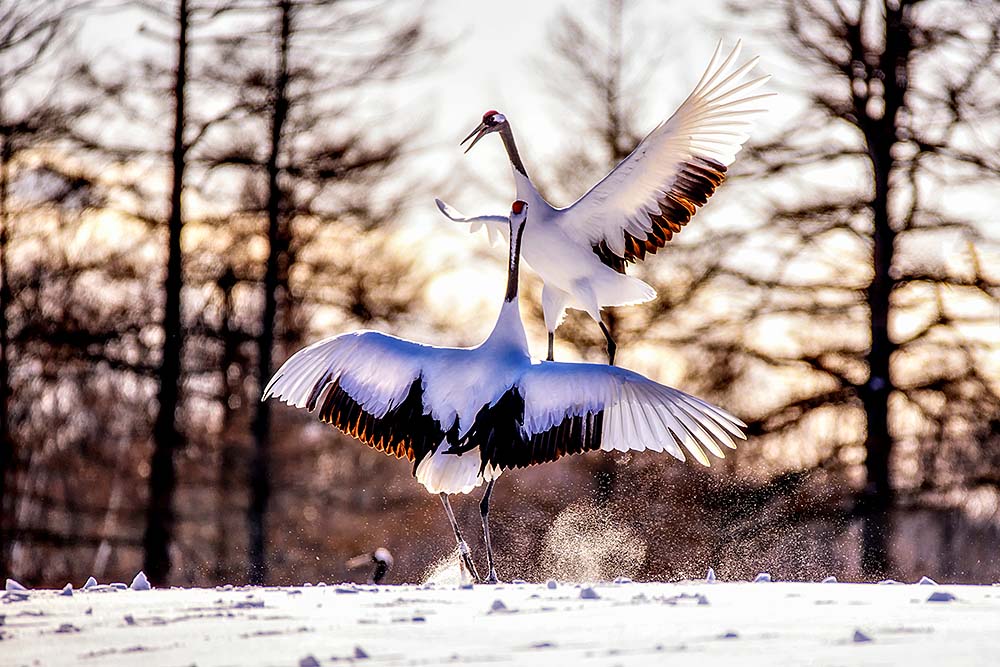 One of the best things about mid-winter Hokkaido is its wilderness. From dynamic scenery such as breathtaking winter landscapes, to wild animals which thrive even in the harshest of winter conditions- why not come and see it for yourself?

・Iconic wildlife of Hokkaido, such as the Japanese crane (red-crowned crane), Ural owl, and Ezo deer
・Shiretoko Peninsula, designated a UNESCO World Natural Heritage Site in 2005
・12 wetlands registered on the Ramsar Convention, including the Kushiro Wetlands and Sarobetsu Plains
・Impressive peaks of the Daisetsu National Park, also known as the "Roof of Hokkaido"
・Sunsets seen from the Oloron Line, running along the coastline facing the Sea of Japan
・The million-dollar night view of Hakodate City seen from Mt. Hakodate
History & Culture
The history of pioneers in Hokkaido
Inclusivity born from diversity
The culture of the Ainu people, the indigenous people of the land, lives on in Hokkaido to this day. In addition to this, late 19th century Hokkaido has seen many immigrants from various regions of Japan. These immigrants, who had come to develop the backcountry of Hokkaido, brought with them art and philosophies of their homelands which integrated with native culture, giving birth to the industry and culture of Hokkaido we know now.

The vast land of Hokkaido is rich in diversity, and is home to broad-minded people. Such open-mindedness, which is deeply entwined with the culture and history of the region, can be felt when interacting with local people during your journey.
Tourism & Events
Festivity-loving Hokkaido
Seasoned travelers rent cars to enjoy both the merriment and snow
The people of Hokkaido are a fun-loving bunch, fond of festivities and events that make people forget about the extreme cold.
For travelers, this means fun and excitement that only Hokkaido can offer.
Starting with the world-famous "Sapporo Snow Festival" held in February, there are numerous large-scale events only held in winter such as the "Otaru Snow Light Path," "Chitose/Shikotsu Lake Ice Festival," "Asahikawa Winter Festival," "Sounkyo Icefall Festival," and "Shikaribetsuko Kotan," not to mention the more subtle, yet enthusiastically held, local events.

A stay in Sapporo or Asahikawa, both of which are cities in Hokkaido that flourish from tourism, can grant you excitement and memorable experiences like no other. Getting used to traveling to Hokkaido? Then rent a ride with your friends- powder snow and winter festivities await.
Gourmet foods of Hokkaido
Fresh, tasty, and photogenic
Hokkaido delicacies that draw from the land and sea
Hokkaido, Japan's "Land of Delicacies." No less can be expected from the broad area surrounded by ocean, a treasury of nature's bounty gleaned from both the sea and the land. Hokkaido has superb dishes made with fresh foods from the land and ocean. Sushi, for example, is a must-try.

"Sapporo ramen" and "Asahikawa ramen," both of which are popular among inbound tourists, and "Genghis Khan," a dish featuring barbecued mutton and vegetables, are also local delicacies. For dessert, there's confectionery made with fresh dairy products. Whether it be freshness, taste, or photogenicity, the gourmet foods of Hokkaido bring it to a whole new level. Want to come to Hokkaido for the food? You're more than welcome!
Hotsprings
Hokkaido, an onsen paradise like no other
Powder, hot springs, and gourmet foods, all in one
Although originally used to treat wounds and illnesses, hot springs are growing popular even among inbound tourists- which is no wonder given that they feel so good. Japan's hot springs are some of the best in the world, and Hokkaido is called "onsen paradise" in such an environment. Worthy of the name, the springs of Hokkaido are many, rich in minerals, and often come with breathtaking views of nature in all its winter magnificence.

There are also numerous hot springs in which people bathe wearing swimming suits. Many onsen facilities are housed in luxurious Japanese-style inns- who doesn't enjoy a great meal after a nice bath?

Jozankei, Asarigawa, Niseko, Tokachidake, and Sounkyo, all located close-by to the snow resorts, are great spots to enjoy hot springs. In Hokkaido we have it all: powder, good food, and great hot springs.
Ski & Snowboarding
The roots of JAPOW
51 ski resorts and a stunning variety of landforms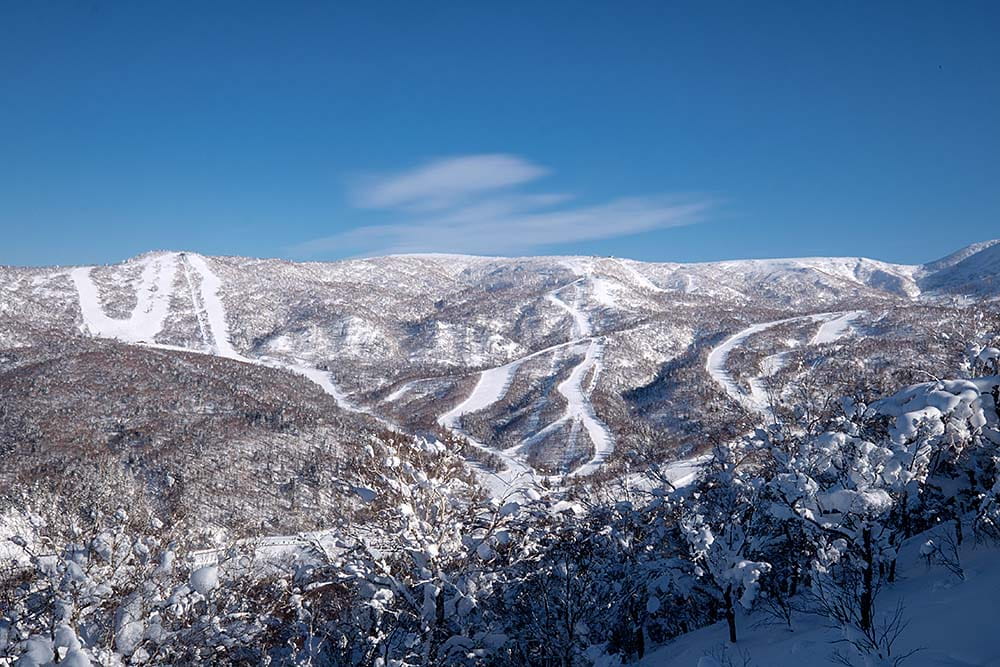 Of the 400-strong ski resorts in Japan, 51 are located here in Hokkaido, meaning that we have, as a prefecture, the second largest number of ski resorts in Japan. Snowfall and snow quality differs depending on the mountain's elevation and location, and each peak features varying environments and landforms. From huge resorts that offer fun activities throughout the year to small, village-run ski resorts with single chairlifts, vast backcountry, and cat-skiing, Hokkaido has an amazing variety of slopes to choose from.

Regardless of how you ride, what kind of stay you're looking for, or when you want to travel, you are sure to find the perfect travel plan just for you here in Hokkaido, a land blessed with perfect powder snow the likes of which can be found nowhere else!

When visiting from Honshu or overseas, four airports act as gateways to the slopes: New Chitose Airport, Asahikawa Airport, Obihiro Airport, and Hakodate Airport. As can be seen on the map, many ski resorts are located in the area around Sapporo. "Hoshino Resorts TOMAMU," "Tokachi Sahoro Resort," and "Furano Ski Resort" are accessible from New Chitose, Asahikawa, and Obihiro Airports.
Omotenashi (hospitality)
Stunningly amazing
The Japanese spirit of Omotenashi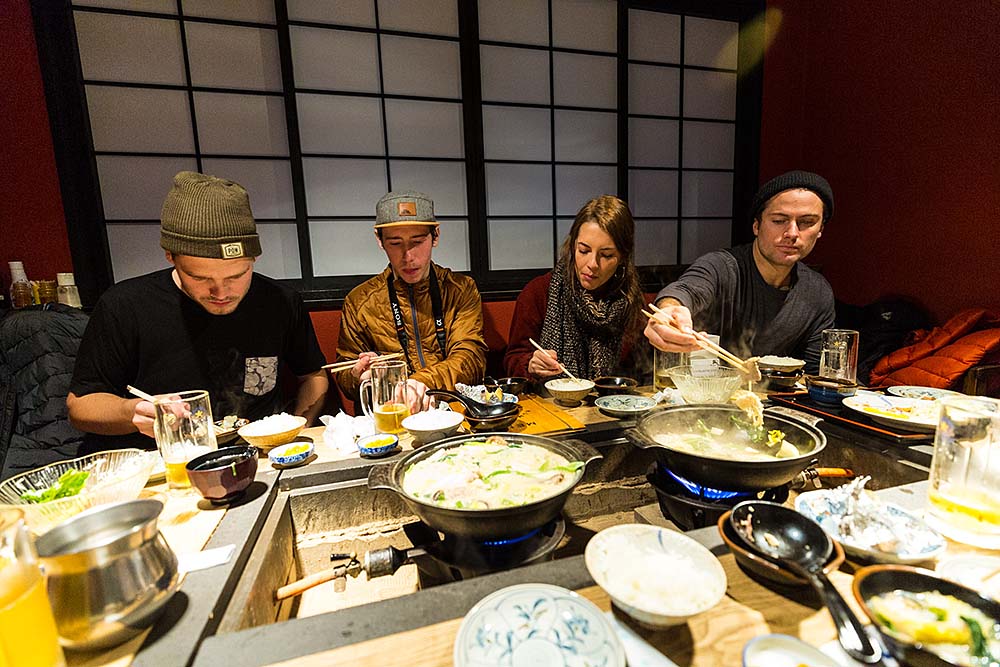 Local people brought up in the vast lands of Hokkaido are renowned for their laid-back way of life and warm hospitality.

In the "WORLD SKI AWARDS," a contest that selects the best resorts and services in the world, resorts and hotels in Hokkaido come first place every year in the "Japan's Best Ski Resort" and "Japan's Best Ski Hotel" divisions.

The spirit of Omotenashi is also prominent in the "all-you-can-eat" style often seen in Japan. For example, systems that offer "all you can eat for 3,980 yen" can be somewhat shocking to inbound

tourists, but are very much appreciated. This is the spirit of Japan, a country of respect and hospitality, at its finest. Why not visit and experience it for yourself?