The appeal of Hokkaido ski resorts
01
World-Class
Powder Snow
The Secret to Hokkaido's
Powder Snow
Hokkaido's powder snow comes from cold winds blowing down from Siberia that become a monsoon as they pick up large amounts of moisture on their way across the Sea of Japan. These winds create dense clouds that bring massive amounts of snowfall to the west coast of the island. The remaining dry air is then carried to inland lowlands where it climbs the slopes of nearby mountains, dropping in temperature dramatically and reforming into clouds that bring more snowfall. This is how Hokkaido gets powder snow of the highest quality.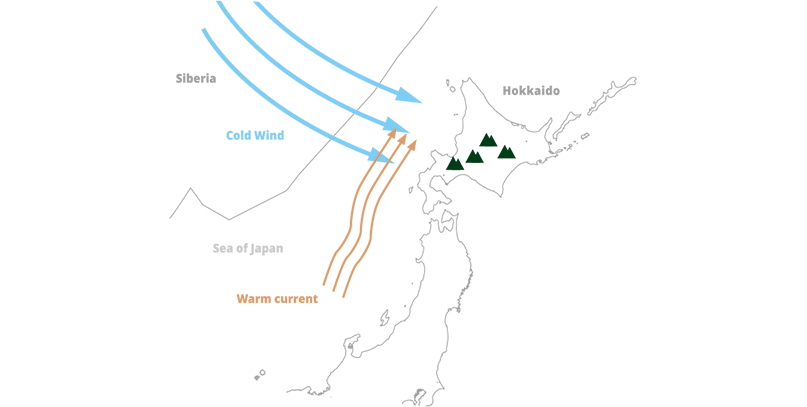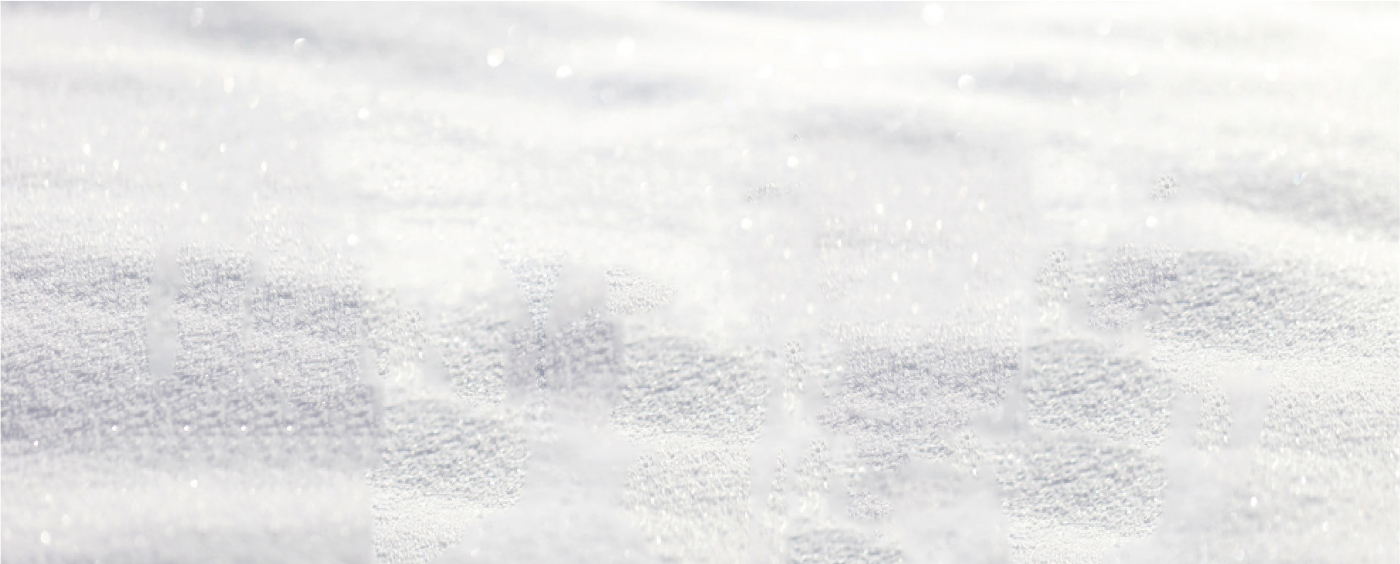 Abundant Snowfall
Hokkaido gets some of the heaviest snowfall in Japan. It is particularly
heavy in Niseko and other areas in the west and center of the island.
The Best of Both the
Slopes and the City
Famous ski resorts spread across the western and central regions of Hokkaido orbit around Sapporo, a metropolitan hub with a population of 1.97 million. The city is known for international winter events, such as the 1972 Winter Olympics and the yearly Sapporo Snow Festival. Here, you can enjoy the best of both the slopes and the city, and Hokkaido is the only place in Japan to find this kind of excitement.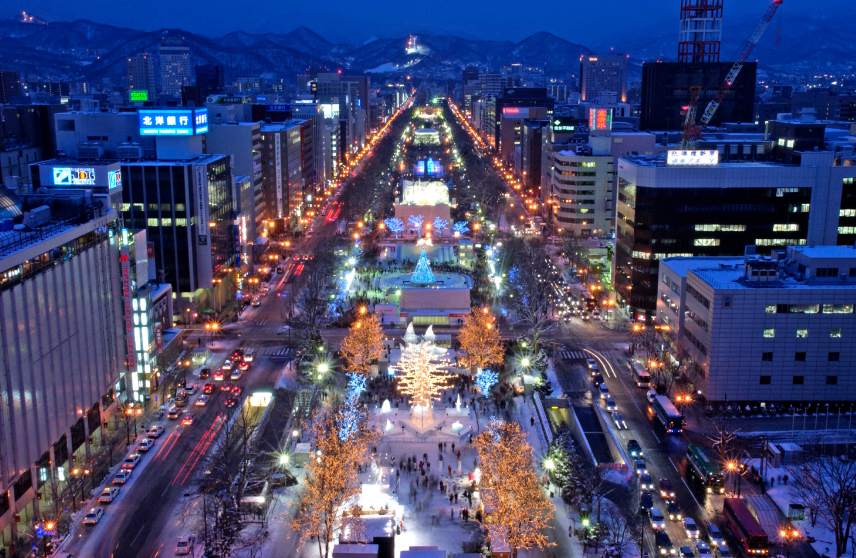 The appeal of Hokkaido ski resorts
02
Easy Access from Honshu
to Hokkaido
Fast, Easy Access
by Air or Rail
Japan's major airports (Haneda, Narita, Kansai, etc.) all offer domestic flights to New Chitose Airport, the gateway to Hokkaido, as well as to smaller regional airports, such as Asahikawa, Hakodate, Obihiro, Tancho Kushiro and Memanbetsu. You can also use the Japan Rail Pass to take the Shinkansen from Tokyo to the slopes.*Due to the spread of COVID-19, there are currently no international flights to New Chitose Airport.

The appeal of Hokkaido ski resorts
03
Excitement Unique
to Hokkaido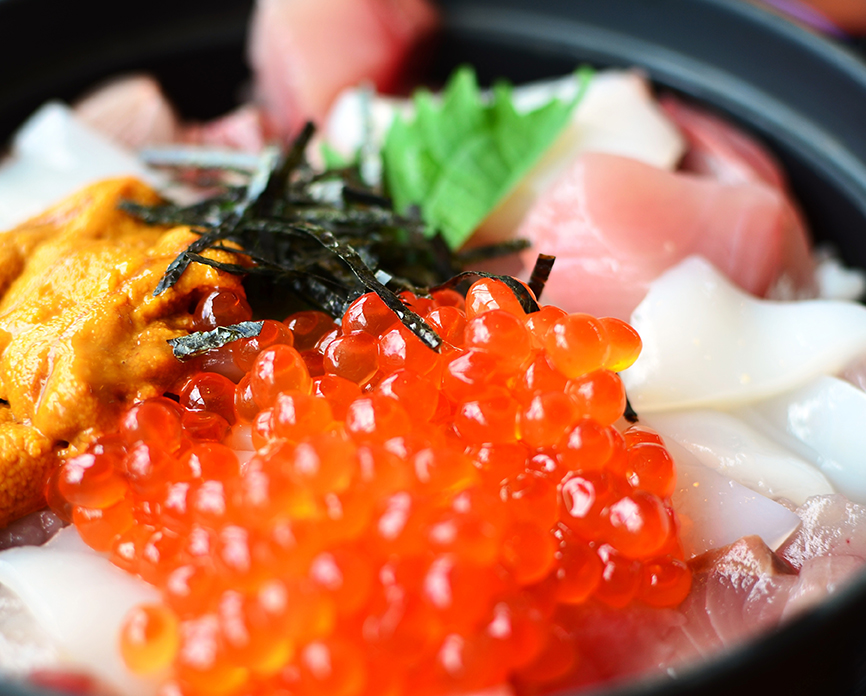 Cuisine Loved Throughout
Japan
Incredible natural blessings make Hokkaido one of Japan's greatest culinary treasures. The surrounding waters are filled with incredible seafood for freshness you can taste in the sushi of traditional establishments and conveyor belt restaurants, alike. The island is also famous for "Jingisukan", a dish of grilled lamb and vegetables served in a unique pot that is loved by travelers to the region. You'll even find unique takes on ramen and soup curry, as well as a thriving dairy industry that produces a variety of the finest confections and cheeses. Beer, wine and sake are also produced throughout the region.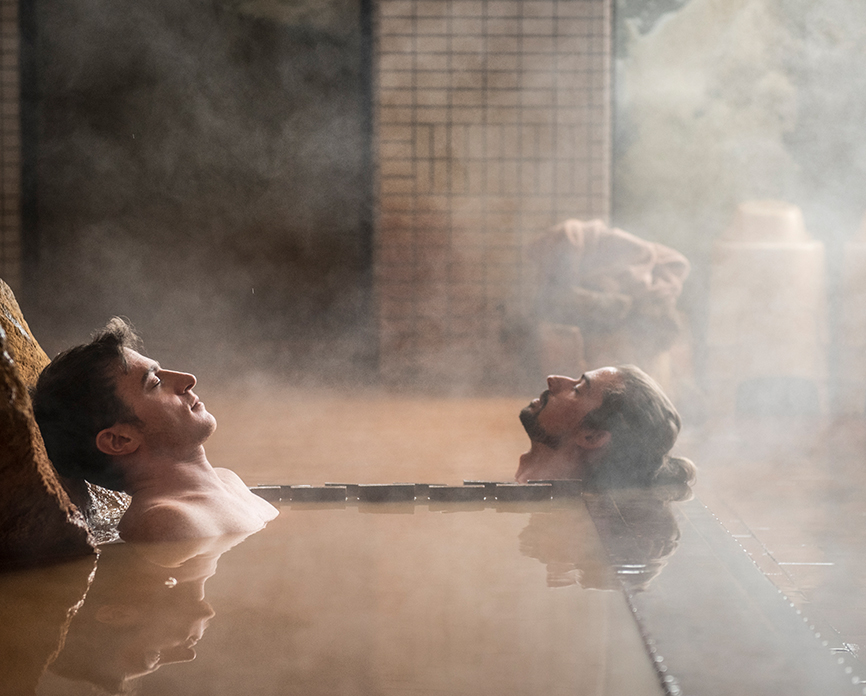 Hokkaido: A Hot Springs
Destination
Hokkaido's natural assets make it home to the most hot springs in the country. These hot springs were traditionally used to heal injuries and illness, but are now often visited simply to enjoy the scenery and eat delicious food offered by area accommodations, as well. The famous hot springs in places such as Jozankei, Asarigawa, Niseko, Shikotsu, Noboribetsu, Toya, Tokachidake, Sounkyo, Tokachigawa and Akan are all loved by international travelers, and many accommodations are conveniently located near the slopes.
Hokkaido's Magnificent,
Untamed Wilderness

Hokkaido's natural beauty abounds in places such as Shiretoko, a World Natural Heritage Site; the Daisetsuzan Mountain Range, known as the roof of Hokkaido; Kushiro Marsh, Japan's largest wetland.

Hokkaido Hospitality

The locals who have grown up in the vast land of Hokkaido are known for their laid-back and welcoming personalities, and delight in showering travelers with warm, unpretentious hospitality.

Hokkaido History
and Culture

People from across Japan have been migrating to Hokkaido since the latter part of the 19th century, cultivating the land and developing their own unique culture. You'll also find a variety of facilities, such as Upopoi in Shiraoi, where you can learn about the history and culture of the island's indigenous Ainu people.

Hokkaido Ski Resort Information
04
Thirteen Major Hokkaido
Ski Resorts
Hokkaido's famous ski resorts are located throughout the Sapporo area as well as western and central Hokkaido and are all excellent places to glide through the highest quality powder snow.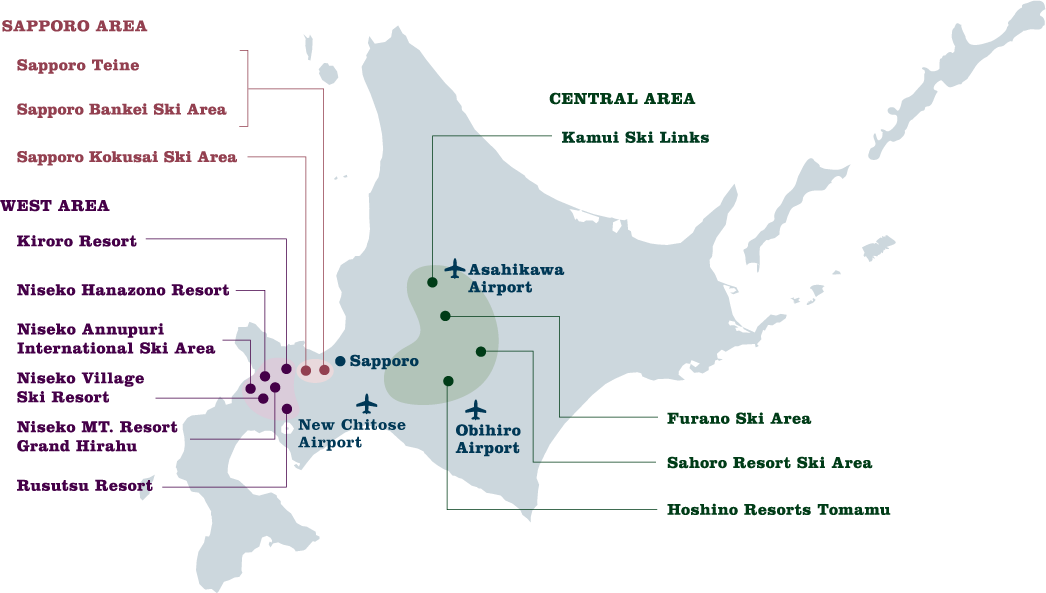 01
THE SAPPORO AREA
Despite being a major city, Sapporo boasts incredible snow quality.
There are places to ski only 20 to 60 minutes from the city center, making it easy to
enjoy everything that both the slopes and the city have to offer.
Nearby Activities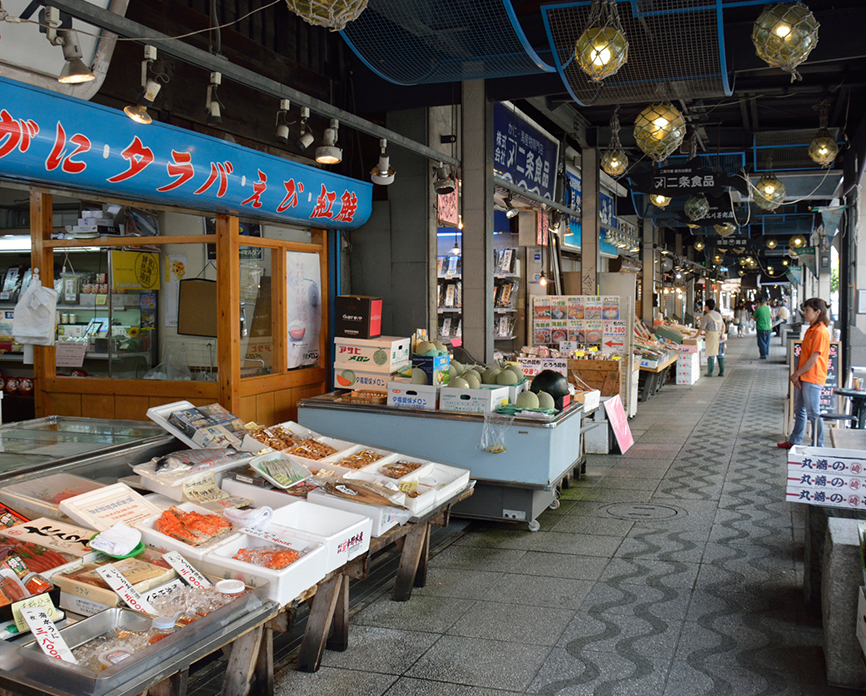 Sapporo is the heart of
Hokkaido's gourmet scene
The city is the place to go for fresh seafood and produce from all across the island. You'll find all kinds of culinary delights to enjoy at Sapporo Central Wholesale Market, Nijo Fish Market, Susukino and Tanukikoji Shopping Street.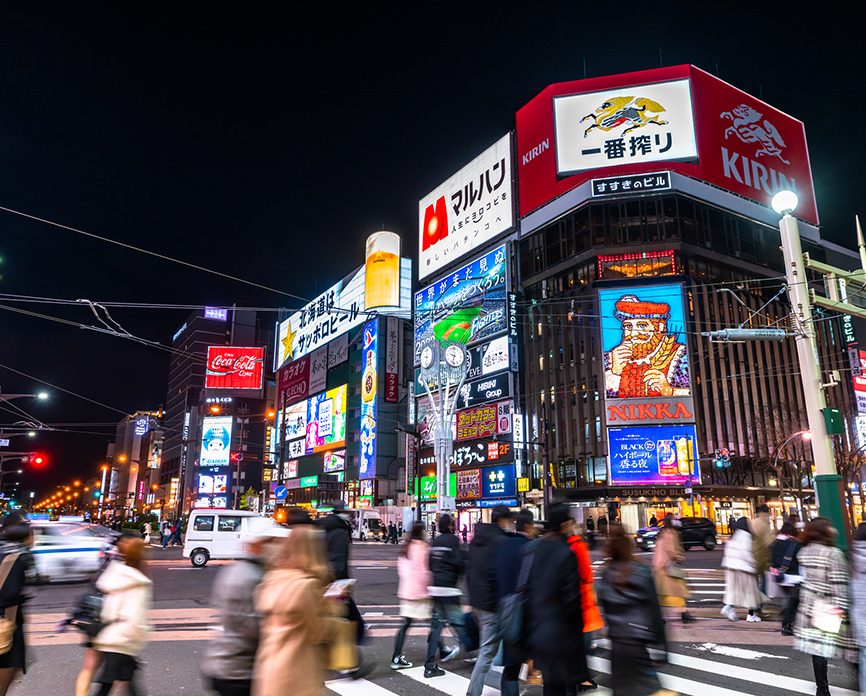 Vibrant Nightlife
In Susukino and Tanukikoji Shopping Street you'll find a variety of late-night establishments, from restaurants serving local cuisine and sports bars to 24-hour souvenir shops. There's so much more to enjoy after a day on the slopes!

02
WESTERN HOKKAIDO
Skiers and snowboarders from around the world flock to locations such as
Niseko, Rusutsu and Kiroro. At these resorts, you'll find the highest quality
powder snow, premium accommodations and a diverse range of hot springs.
Nearby Activities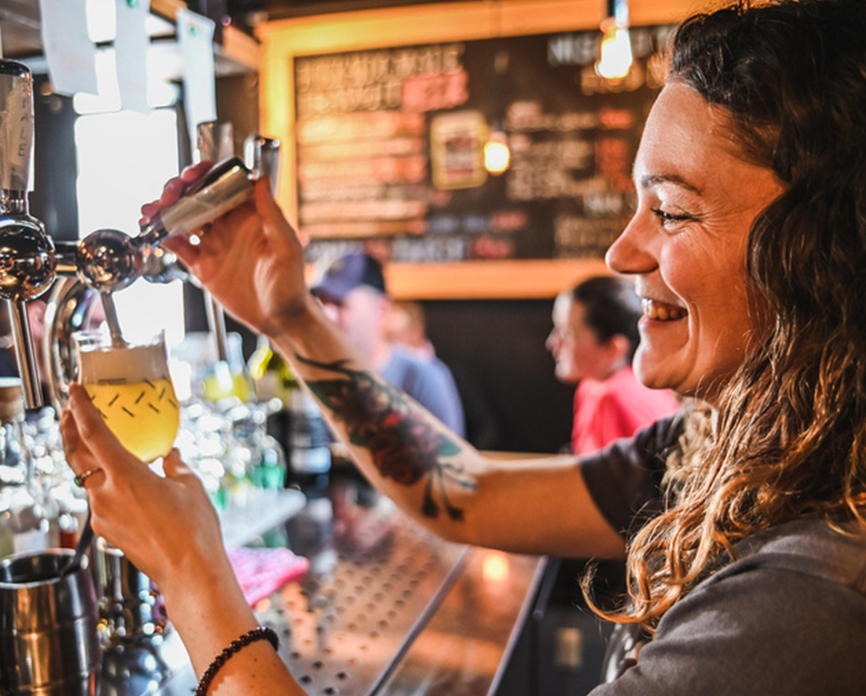 Craft Beers at Hirafu
At Niseko Hirafu, you'll find an international atmosphere complete with lively restaurants and bars run by members of the British and Belgian communities and beer halls serving a popular selection of craft beers and food from all around Hokkaido.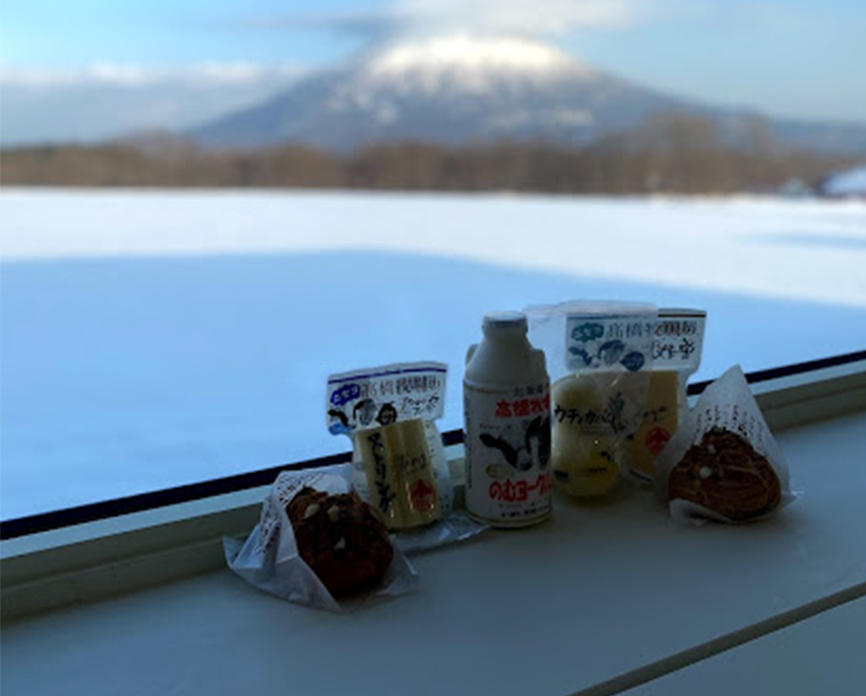 The Farm-Fresh
Flavors of Niseko
Niseko is a thriving agricultural area. Enjoy confectionery made with fresh milk at the Milk Kobo farm, or head to their restaurant for pizza and other dishes made with fresh local ingredients.

03
CENTRAL HOKKAIDO
In Central Hokkaido, as well, you'll find resorts blessed with abundant
powder snow. The slopes of Furano, Asahikawa, Tomamu and Sahoro
are all highly regarded by both skiers and snowboarders.
Nearby Activities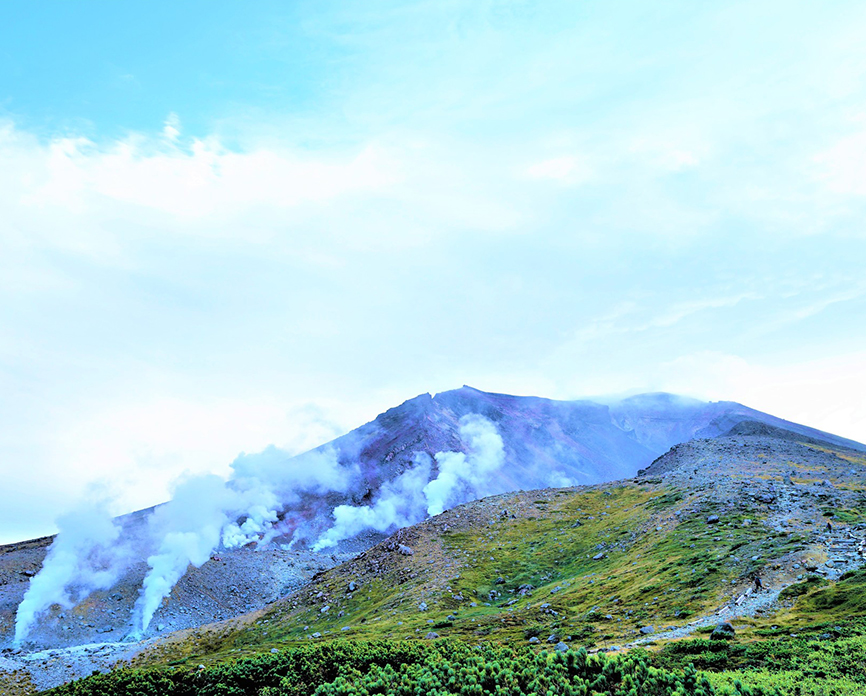 The Charming Hot Springs of the
Daisetsuzan Mountain Range
Central Hokkaido is a treasure trove of hot springs. You'll find a myriad of them nestled among the snow-capped peaks of Daisetsuzan National Park, such as Sounkyo, Tenninkyo, Asahidake and Shirogane.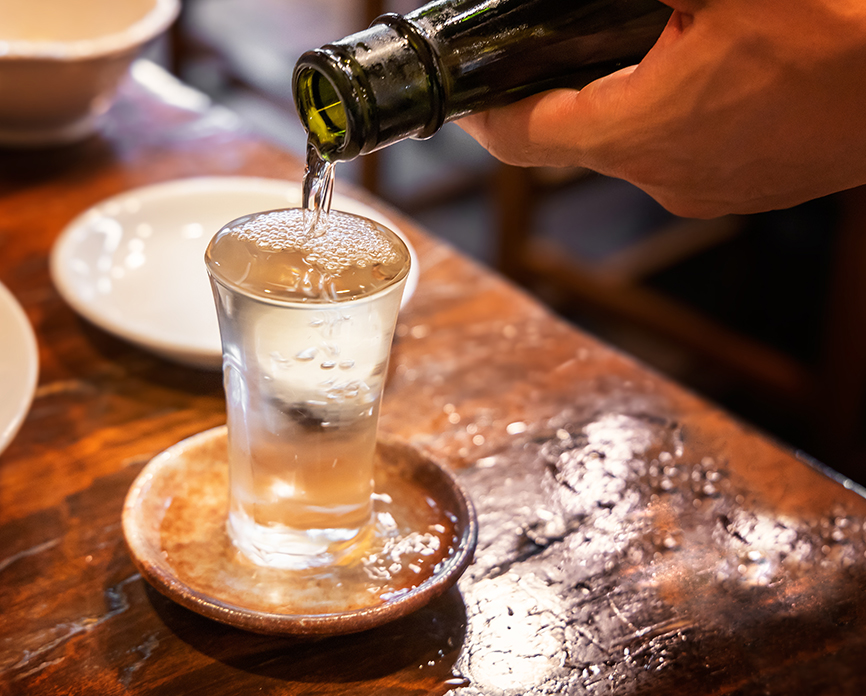 Asahikawa's Three Famous
Sake Distilleries
The plentiful underground waters flowing from the Daisetsuzan Mountain Range are key to the time-honored history of sake brewing that has birthed three major breweries in Asahikawa. Take a brewery tour, sample or buy sake and be sure to check out their archives of historical materials.
Hokkaido is taking extensive
measures to stop the spread of COVID-19.
We ask visitors to ski areas and accommodations to maintain social distancing,
wear a mask, wash your hands often and refrain from speaking in loud voices.
We ask for your cooperation in helping to stop the spread of COVID-19.
Social Distancing on
Lifts, etc.

Avoid close contact and maintain social distancing when using lifts and gondolas.

Increased Ventilation
and Airflow

Avoid close contact and maintain social distancing when using lifts and gondolas.

Allow Extra Time
for Dining

Seating is spread out at dining establishments. Please consider shifting the timing of your dining plans to avoid busy periods.

Hygiene and
Sanitation

Facilities are kept sterile and well-ventilated to ensure a clean environment. We ask for your cooperation in helping keep these areas clean and safe.
Additional measures are in place to limit the number of people and ensure social
distancing at ticket offices, locker rooms, during lessons, etc.
For more information, please visit the homepage of each ski resort.
Download
This is a PDF form of e-book. You can download this PDF and use a PDF reader application or an e-book application to read this.
※You may not be able to use this, depending on your device, version of the OS or the kind of application.
Please check the instructions of your own device to see how to use it.